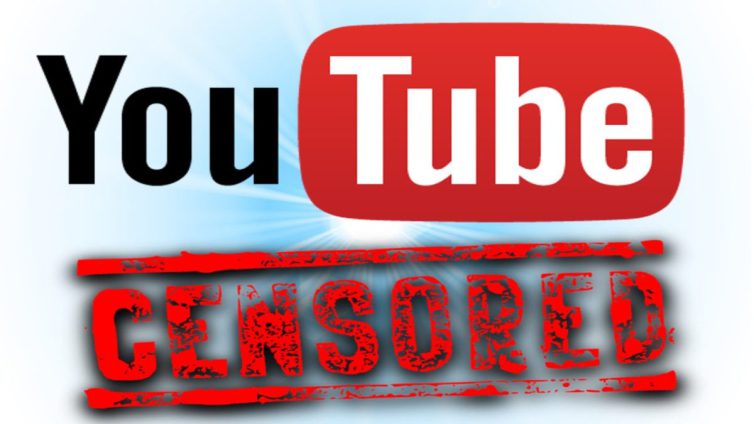 In the last few months YouTube has begun the oppression of free thought and censored yet another independent media channel, The Power Hour.
Google, YouTube, and Facebook have been ramping up it's censorship and banning of conservative and second amendment groups with points of view they do not agree with like James Fetzer, the Health Ranger, Infowars, and now The Power Hour.
We need you to help us in standing for freedom and the ability to think for yourself. Please Share this post everywhere.

What you can do to fight back:
Help us fight back against YouTube censorship of free speech. Here are some actions you can take:
Tweet @YouTube and @TeamYouTube to denounce their censorship. You can let them know how much you appreciate the valuable information on The Power Hour Channel
Send a letter to YouTube' headquarters:YouTube, LLC901Cherry AveSan Bruno, CA 94066
You can also send a fax of your message to +1 (650) 253-0001 if you like.
Call on your members of Congress to launch a civil rights investigation into YouTube, Facebook, Google and other tech giants. Their tyranny needs to be called out, and YouTube needs to be regulated to halt their out-of-control censorship.
The Video's in Question:
On May 20, 2018 our video "The Power Hour – James Fetzer – October 3, 2017" was flagged for review. Upon the review, YouTube determined that it violates their guidelines and we received a our third Community Guidelines strike.
From YouTube:
YouTubers share their opinions on a wide range of different topics. However, there's a fine line between passionate debate and personal attacks. As our Community Guidelines outline, YouTube is not a platform for things like predatory behavior, stalking, threats, harassment, bullying, or intimidation. We take this issue seriously and there are no excuses for such behavior. We remove comments, videos, or posts where the main aim is to maliciously harass or attack another user. If you're not sure whether or not your content crosses the line, we ask that you not post it.
Our video's determined by YouTube to violate the community guidelines:
Strike 1 – March 11, 2018
"James Fetzer disseminates False Flag Events – March 5, 2018
Strike 2 – March 28, 2018
"James Fetzer & Wolfgang Halbig Discuss Sandy Hook – January 24, 2018"
Strike 3 -May 20, 2018
"The Power Hour – James Fetzer – October 3, 2017"
The Impact of the Strike's:
This was the third Community Guidelines strike that our account has received within three months. Because of that, oir account has now been terminated, and we cannot access it to create any other YouTube accounts.
Here are the archives of the interviews that were used to create the YouTube video's in question:

"James Fetzer disseminates False Flag Events – March 5, 2018:
March 05, 2018 (hour 1)– News + American Solutions
March 05, 2018 (hour 2) – Guest James Fetzer
"James Fetzer & Wolfgang Halbig Discuss Sandy Hook – January 24, 2018":
January 24, 2018 (hour 1) – Guest host James Fetzer + Guest Wolfgang Halbig
January 24, 2018 (hour 2) – Continued with guest host James Fetzer + Guest Joachim Hagopian
"The Power Hour – James Fetzer – October 3, 2017"
October 03, 2017 (hour 1) – News live with Daniel & Samm
October 03, 2017 (hour 2) – Guest Stephen Lendman + James Fetzer
October 03, 2017 (hour 3) – Continued with James Fetzer + Open lines + Matthew Pfeiffer
** Please call The Power Hour at 877-817-9829 if you would like CD copies of any of these interviews that have been censored