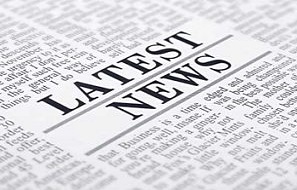 World News

Pence Calls for End to Maduro Govt: Not Time for Dialogue, It's Time for Action
Sputnik – US Vice President Mike Pence said Friday that all options on Venezuelan political crisis are on the table, stressing that Venezuelan President Nicolas Maduro should not "test the resolve of the United States".
"This is no time for dialogue. This is time for action … The time has come to end the Maduro dictatorship once and for all", Pence told a cheering crowd at a rally in Miami, Florida.
During the talks with Venezuelan diplomats on Tuesday, Pence said that Washington strongly supports the country's National Assembly and self-declared interim President Juan Guaido. Moreover, Pence said in a video message earlier this week that the US government supported Guaido's "courageous decision … to assert that body's constitutional powers, declare Maduro an usurper and call for the establishment of a transitional government".

India's French-made supersonic fighter jet crashes during test flight, both pilots killed
RT – An Indian Air Force Dassault Mirage 2000 jet fighter crashed during a test flight at an airfield in Bangalore on Friday. Both pilots were killed after ejecting, the military confirmed.

US leaving INF to 'get out of its obligations': Russia
Al Jazeera – Russia has denounced the United States' decision to leave a landmark Cold War nuclear missile treaty, saying it was part of Washington's plan to "get out of its international legal obligations".
The US exit is not a question of "Russia's guilt", but the "strategy of the United States to get out of its international legal obligations in different areas" in the Intermediate-Range Nuclear Forces Treaty (INF), foreign ministry spokeswoman Maria Zakharova told the television channel Rossiya 1 on Friday.
Zakharova said Washington provided "no evidence, no satellite photo… no evidence" to prove that Russia had violated the treaty and insisted that her country had "always agreed to hold talks on the INF Treaty".

WikiLeaks Releases Documents on Vatican Power Struggle
Newsmax – WikiLeaks has turned its spotlight on the Vatican by releasing a small collection of documents detailing a power struggle involving Pope Francis, a leading traditionalist cardinal and a Catholic order of knights, according to The Washington Post.
The documents don't offer much new about a fight detailed by the media two years ago, the newspaper said. But the Wednesday release has sparked concern among Vatican watchers.

Venezuela's opposition leader courts Maduro's international allies after 'clandestine meetings' with military – Fox News
Fox – Venezuela opposition leader Juan Guaido has reportedly reached out to disputed President Nicolas Maduro's staunchest supporters – Russia and China – to convince them to switch sides.
The 35-year-old lawmaker revealed Thursday that he has sent communications to both powers, arguing that their interests would be best served by switching which side they support in the ongoing political crisis in Venezuela.
Russia and China are the country's top foreign creditors and support Maduro despite worries about the cash-strapped country's ability to pay.

U.S. News, Politics & Government

Trump Hints He'll Discuss Border 'Emergency' at State of the Union
Bloomberg – President Donald Trump told reporters on Friday there's a "good chance" he'll declare a national emergency on the U.S. southern border but told them to wait until his State of the Union address on Feb. 5.
"We haven't declared a national emergency yet," he said at the White House. "I don't want to say," he added, before advising reporters to wait until the speech. Later, he said there was a "good chance" he would declare an emergency at some point.
Trump once again called a congressional conference committee debating border security a "waste of time" and said his administration was proceeding with the construction of 115 miles of wall on the border with Mexico using money "on hand." The conference committee is trying to agree to compromise legislation between Democrats, Republicans and the White House in order to avoid another government shutdown after Feb. 15.
Trump has repeatedly threatened to declare a national emergency on the border, which he says would allow him to transfer money from elsewhere in the government to build his promised border wall without congressional approval. House Democrats have threatened to sue over such a move.

Old Photo of Soot-Covered Coal Miners is Racist "Blackface," Says Offended Idiot
Infowars – An opinion columnist for The Arizona Republic newspaper penned an article in which he claimed that an old photograph of coal miners covered in soot was racist because it reminded him of "offensive blackface".
Yes, really.
In a piece entitled Phoenix restaurant says this is a photo of coal miners. But I see offensive blackface, Rashaad Thomas relates the story of how he was triggered after seeing the photograph hanging on the wall in a downtown Phoenix bar.
Despite his friends telling him, "It's coal miners at a pub after work," Thomas demanded to speak to a manager, before he told someone he describes as a "white restaurant owner" that he found the photograph "offensive" because he felt that it resembled blackface.
Thomas even directly admits that "the photograph shows coal miners' faces covered in soot," but then ludicrously asserts that "context" doesn't matter, only his feelings being hurt matters.
He then goes on to spout a series of pretentious platitudes such as "in art, everyone sees something different" to justify forcing the bar to take down the photograph.
After claiming that he is discriminated against because of his skin color, Thomas asserts, "At the downtown Phoenix restaurant, my concern that the photograph of men in blackface was a threat to me and my face and voice were ignored….A business' photograph of men with blackened faces culturally says to me, "Whites Only." It says people like me are not welcome."
As writer Andrew Doyle points out, the fictional character Godfrey Elfwick, a parody of a permanently offended social justice warrior, actually tweeted about being offended by the same photograph back in August, meaning leftists are now directly imitating comedic characters created to satirize them.
The New York Times also recently published an article claiming that Mary Poppins' face being covered in soot (she appears in a famous scene with chimney sweeps) is also actually an example of blackface.
When leftists precisely ape the behavior of fictional characters created to ridicule their oversensitivity, how is it even possible to joke about their behavior anymore?

Testimony Reveals FBI Official in Charge of Clinton, Trump Probes Was Excluded From Key Meetings, Decisions
The Epoch Times – Closed-door testimony by former head of counterintelligence Bill Priestap reveals handpicked group ran the investigations outside of his control

California Pushes Bill to Teach Elementary Kids About Different Sexual Orientations
Infowars – A newly created mother-led parent group from Orange Country went to the Capitol in Sacramento to protest policymakers.
California is looking to create new comprehensive sex education curriculum and suggests teaching gender theory to kindergartners.

Economy & Business

Foxconn says it shifts Wisconsin plan after Trump intervenes
AP – Foxconn Technology Group said Friday that after its chairman spoke directly with President Donald Trump the Taiwanese company will proceed with plans to construct a plant in Wisconsin that will make liquid crystal display screens that can be used for small electronic devices.
The news capped a week of confusion about Foxconn's plans in Wisconsin. The company announced in 2017, to much fanfare, that it planned to invest $10 billion in the state and hire 13,000 people to build an LCD factory that could make screens for televisions and a variety of other devices.
The company last year said it was reducing the scale of what was to be made in Wisconsin, from what is known as a Gen 10 factory to Gen 6. But this week, even that was thrown into question with Foxconn executive Louis Woo said it couldn't compete in the television screen market and would not be making LCD panels in Wisconsin.
But on Friday, in yet another twist, Foxconn said after discussions with the White House and a personal conversation between Trump and Foxconn chairman Terry Gou, it plans to proceed with the smaller manufacturing facility.
"Great news on Foxconn in Wisconsin after my conversation with Terry Gou!" Trump tweeted.

Venezuela to sell gold reserves to UAE without Russia's help – report
RT – Caracas plans to sell 29 tons of gold to the United Arab Emirates in return for euro in cash, Reuters cites a senior government official as saying. The money is needed to provide liquidity for imports of basic goods.
According to the official, the sale of the nation's gold began with the shipment of 3 tons on January 26, following the export last year of $900 million in unrefined gold to Turkey.
The source denied Moscow's involvement in the operation after rumors circulated this week that mysterious Russian-operated airplanes arrived in the country and planned to leave with Venezuelan gold on board. That is incorrect, according to the official.

>>Related: Turkey warned over Venezuela gold trade
BBC – The Turkish government is coming under renewed pressure to stop buying gold from Venezuela, the BBC has learned.
Turkey is now considered the main concern among the countries engaging in the trade.
There are growing suspicions that gold exported to Turkey is ending up in Iran, which would violate US sanctions.
Turkish President Recep Tayyip Erdogan has sided strongly with Venezuelan President Nicolás Maduro, who is facing a growing political challenge.
Venezuela's gold trade with Turkey is soaring. Last year, the country exported almost $900m (£688m) worth of gold to Turkey, ostensibly to be refined there and returned to Venezuela, although there is no record of re-exportation.
So the suspicion is growing that some of the gold may be heading via Turkey to Iran, which would violate US sanctions.

100 months in a row – US economy adds 304000 jobs in January – Atlanta Journal Constitution
Jamie Dupree – The U.S. economy continued to show strength at the start of 2019, as the Labor Department reported Friday that businesses added 304,000 jobs in the month of January, marking the 100th straight month of job growth, as the overall unemployment rate edged up slightly to 4.0 percent.
"The 100th straight month of gains indicates that labor market remains robust and that the economy remains quite strong despite recent turmoil in the financial markets," said Tendayi Kapfidze, a Chief Economist with Lending Tree.
"The American economy continues to thrive," said Rep. Bradley Bryne (R-AL), as the jobs report represented another positive monthly tally for the Trump Administration.
"Job gains occurred in several industries, including leisure and hospitality, construction, health care, and transportation and warehousing," the feds reported.

The CEO of the biggest mall owner in the US says he's nervous about more retail bankruptcies this year
CNBC – The biggest mall owner in the U.S. is warning of more store closures and even bankruptcies to rattle the retail industry in 2019.
"There are some retailers out there that we're nervous about," Simon Property Group CEO David Simon said Friday during a call with analysts after the company reported earnings, though he didn't name those companies. "We are concerned about a few [retail bankruptcies] that should shake out in the first quarter." Simon, the largest mall owner in the U.S., has like its peers been grappling with how to deal with an onslaught of store closures from tenants big and small, ranging from Sears to Starbucks' Teavana. The real estate investment trust finds itself in an especially unique position with Sears' bankruptcy in that it's also a member of an unsecured creditors committee now arguing Sears can't be saved, as Sears Chairman Eddie Lampert is still trying to salvage some 400 stores.

Energy & Environment

By the numbers: Midwestern US endures worst of polar vortex, all-time record lows broken
Accuweather – Records have been shattered as the polar vortex unleashed the harshest cold in years on the midwestern United States during the final days of January.
After the polar vortex plunged southward, temperatures plummeted under 20 below zero F from North Dakota to northern Illinois during the morning hours of both Wednesday and Thursday.
The low of 38 below zero recorded at Mt. Carroll, Illinois, is being reviewed by a state climate extremes committee to determine if the Illinois state record low was broken on Thursday morning. The current record is 36 below zero that was set near Congerville on Jan. 5, 1999.
Biting winds made the extreme cold more life-threatening as AccuWeather RealFeel® Temperatures dropped under 50 below zero. Frostbite can occur in mere minutes on exposed skin in these conditions.

Science & Technology

Curiosity Rover Exposes Mountain's Origin – Sky & Telescope
Sky & Telescope – Scientists have used an innovative measure of Mars's gravity to reveal the origin of the mountain the Curiosity rover is exploring.
NASA's Curiosity rover has been exploring Mars ever since it first landed inside Gale Crater in 2012, and it's been making discoveries of ancient lakebeds and organic molecules ever since. Yet scientists still debate the origin of the very terrain that Curiosity is studying.
The debate centers on the formation of the central peak of Aeolis Mons (informally known as Mount Sharp), which Curiosity is currently climbing. The mountain is higher than the rim of Gale Crater, which suggests it's not just a peak created during impact. Some scientists have proposed that sediments blew in long after the ancient lakes and rivers had dried up, filling Gale Crater to its 3-mile-high brim. Only recently, geologically speaking, did wind blast it away to reveal the mountain at the center.
Now, a new study appearing in the February 1st Science makes innovative use of Curiosity's navigation system to do science the rover was never intended to do — and prove that theory wrong.

Apple apologizes for massive FaceTime flaw, says fix coming next week
CNBC – Apple on Friday apologized for a massive FaceTime flaw that allowed folks to eavesdrop on other people. It said a fix that will re-enable group FaceTime is now scheduled to be released next week.
Word about the bug went viral this week after people noticed that it was possible to listen in on, or even see someone, during a group FaceTime call, even if the person receiving the call didn't pick up.
Apple credited the family of a 14-year-old boy who helped discover the bug and report it to Apple, though the company didn't appear to react immediately to his report.
Earlier this week, Michele Thompson, the mother of the 14-year old Apple credits with finding the bug, told CNBC that her son discovered it while group FaceTiming with friends. Thompson said she tried to report the bug to Apple but that she never received a response from the company.
Apple's statement says the company is "committed to improving the process by which we receive and escalate" reports of bugs.
The company disabled group FaceTime as a temporary fix but said that a more permanent solution will roll out in a software update next week. Apple had originally said that a fix was coming this week.

Health

More than 36,000 pounds of Tyson chicken nuggets recalled because they may contain rubber – USA TODAY
USA Today – Tyson Foods Inc. has recalled approximately 36,420 pounds of chicken nuggets because the products may be contaminated with rubber, the United States Department of Agriculture announced Tuesday.
The affected products are panko chicken nuggets that were produced on Nov. 26, 2018, the announcement says. The products were sold in 5-pound packages labeled "Tyson white meat panko chicken nuggets" and had a "best if used by" date of Nov. 26, 2019.
Consumers have complained of "extraneous material" in the impacted products, according to a release. Rubber is named in the release as the possible foreign contaminant.
USDA's Food Safety and Inspection Service classified the announcement as a "Class I" recall. Such recalls are considered a high health risk – a "situation where there is a reasonable probability that the use of the product will cause serious, adverse health consequences or death."
The agency says it is "concerned" that recalled products may have been frozen and placed in consumers' freezers. The agency recommends consumers throw away impacted products or return them to the store where they were purchased.

Eating too many calories per day can trigger premature death, concludes study
NaturalNews – An analysis by researchers from Mayo Clinic shows that consuming more calories than is necessary increases the risk of developing age-related diseases, such as atherosclerosis, arthritis, cancer, and dementia.
The researchers noted that eating too many calories increased cardiovascular risk. They found that excessive calorie intake resulted in a higher likelihood of high blood pressure in men. Of more concern was the conclusion that women who consumed more calories than necessary were twice more likely to die from cardiovascular disease.
In addition, the researchers found that uncontrolled intake of calories can raise the risk of metabolic syndrome later in life by up to 400 percent. Metabolic syndrome is linked to the development of Type 2 diabetes and cardiovascular disease. Moreover, unrestricted calorie intake results in abnormalities in blood lipids in both men and women, which is a known risk factor for cardiovascular disease and a potential factor in acute pancreatitis.
Apparently, even individuals who look healthy and thin on the outside could also be suffering from these life-threatening effects of eating too many calories.

VACCINE-INDUCED DISEASE now a top global health threat for 2019 and beyond
NaturalNews – Contrary to what the propaganda-spreading World Health Organization (WHO) purports, modern day vaccines are responsible for more deaths than the diseases they are intended to create immunity against. This is a fact based on sound science. Let's review some examples, and then we'll discuss shedding – the common way infectious diseases are spread by children and teens during the first two weeks after they are injected with multiple strains of diseases, when their own immune systems are severely compromised, as are the other vaccinated children around them.
First off, there have been 127 deaths caused by the measles vaccine in the past 15 years, but only 2 deaths caused by the measles disease itself. Secondly, just take a look at GlaxoSmithKline's (GSK) 6-in-1 jab called "Infanrix Hexa" (meaning six diseases are injected into a baby's muscle tissue all at once – a science phenomena no studies have ever shown to be safe).
That toxic GSK hexa-jab has killed three dozen infants already, and over 2,000 reports have flooded in regarding adverse reactions (of which 500 were termed "serious"). This immunization combo is deadly, but the mass media has buried these reports, as usual, so hardly a soul knows to avoid this shot like the modern-day plague.
Then there's the most toxic and deadly vaccine of all – the influenza vaccine, a.k.a. the flu shot. Damage from the flu shot is responsible for the majority of the secretive vaccine court's payouts in settlements that have breached a mind-blowing (pun intended) $4 billion (the number increased vastly since 2016). Yes, you read that right.

Arizona Lawmaker Wants to Mandate that Parents are Fully Informed of Vaccine Ingredients and Side Effects Before Children Receive Shots
Health Impact News – The Arizona Daily Star (Tucson.com) is reporting that one Arizona lawmaker, State Senator Paul Boyer, is taking a different approach to "mandatory vaccine" policy.
Instead of requiring that all children should be mandated to receive vaccines even over the objections of their parents, this lawmaker wants to instead mandate that parents are fully informed as to the ingredients in vaccines injected into their children, as well as the known side effects, so that they can make an informed choice.
Howard Fischer of Capitol Media Service writes:
A state senator wants to mandate that parents be told exactly which ingredients and chemicals are in vaccines before their children are inoculated.
The bill introduced by Sen. Paul Boyer, R-Phoenix, would require that any health professional provide not just the positive effects of vaccinations but also the full list of ingredients and side effects before a vaccine could be administered.
He pointed to a list from the U.S. Centers for Disease Control and Prevention that says vaccines may variously contain phosphate, bovine serum, formaldehyde, fluoride, yeast extracts or human diploid fibroblast cell cultures (cultures of human fetal tissue).
Boyer's bill comes at a time when the Arizona Department of Health Services is trying to persuade more parents to get their children immunized, and as HB 2162 has been introduced in the Arizona Legislature to remove personal exemptions to vaccines required for school in Arizona. See:
AZ: URGENT ALERT! HB 2162 FILED TO REMOVE PERSONAL VACCINE EXEMPTION