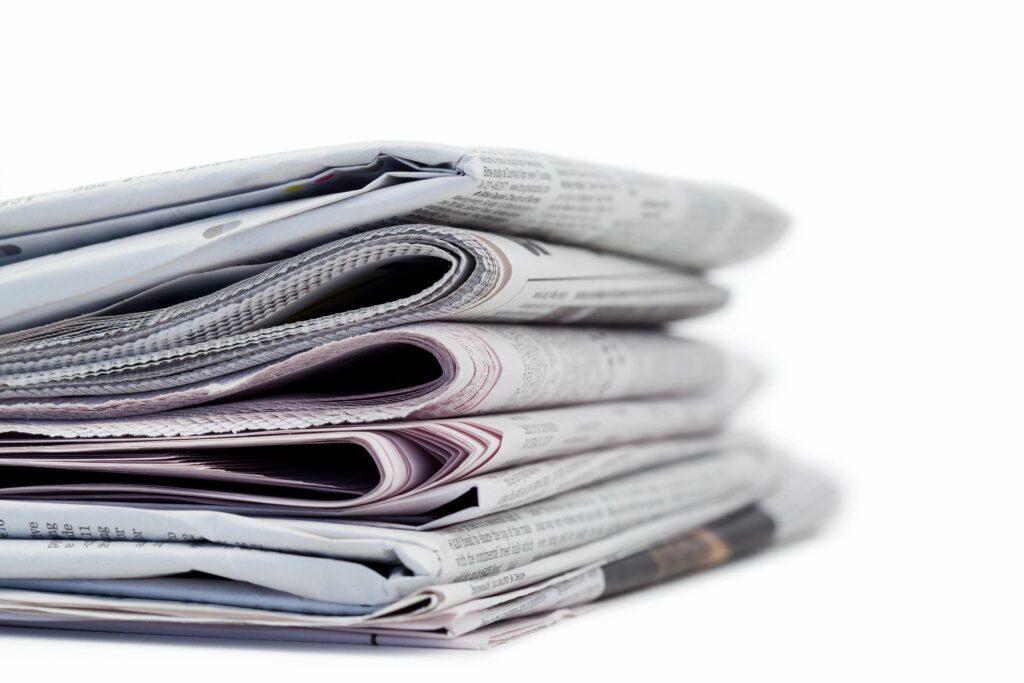 The president also spoke about Hurricane Sally, slammed Bob Woodward's book and ripped Joe Biden
Fox – President Trump in an interview on "Fox & Friends" Tuesday claimed a vaccine for coronavirus could be approved "in a matter of weeks."
"I'm not doing it for political reasons, I want the vaccine fast," Trump said of the push for a vaccine, called "Operation Warp Speed. "You wouldn't have a vaccine for years … I speeded up the process with the FDA… We're going to have a vaccine in a matter of weeks, it could be four weeks, it could be eight weeks … we have a lot of great companies."
During his "Fox & Friends" appearance, the president also spoke about Hurricane Sally, slammed journalist Bob Woodward and cohort Carl Bernstein for critical comments the journalists have made about him — he called Bernstein a "nutjob" — and accused liberal cities of "getting weak and soft" against crime in the wake of a shooting of two Los Angeles Sheriff's deputies.
The vaccine comment comes as several Democrats have cast doubt on the safety of a potential vaccine due to the accelerated process: Democratic nominee Joe Biden and his vice-presidential candidate Sen. Kamala Harris, D-Calif., have expressed concerns about potential political pressure they said could lead to a vaccine being approved too early.
"I will not take [Trump's] word for it," Harris said when asked by CNN if she would take a vaccine approved before Nov. 3. "I would want to see what the scientists said," Biden responded to a question about a vaccine. North Carolina Democratic Senate candidate Cal Cunningham also said Sunday in a debate against Sen. Thom Tillis, R-N.C., Sunday that he would be hesitant to take a vaccine that's approved by the end of the year.
Republicans have accused them of irresponsible rhetoric.
On the coronavirus pandemic, Trump was also asked about his interviews with Woodward whose recently-released book about Trump detailed conversations in which Trump said he was downplaying the threat of the virus.
"I don't want to create panic," Trump said in response. "I don't want to build it up."
He added that the U.S. is in a better spot now on the pandemic than it was earlier this year.
"We're rounding the turn on the pandemic," Trump said. "Texas is coming down, Florida is doing great."
Dr. Anthony Fauci, the director of the National Institute of Allergy and Infectious Diseases, has said repeatedly it is possible for a vaccine to be approved as safe and effective by the end of 2020 or early 2021. The challenge after that, however, is mass-manufacturing the vaccine and distributing it to hundreds of millions of Americans.
Trump also touted the recent peace agreements between Israel and multiple Arab nations that his administration has helped broker ahead of a signing ceremony at the White House later Tuesday.
"I was told it was an impossible thing," Trump said of Middle East peace deals. "Instead of dealing with the Palestinians, we took their money away … We started dealing with other people… We have many others going to be coming in over a short period of time… You can have peace in the middle east without being stupid and shooting everybody… and having blood in the sand."
On a recently reported plot that Iran is considering an assassination attempt on Lana Marks, the United States' ambassador to South Africa, Trump said: "They'll pay a thousand times if they do anything to anybody."
CNN – The Food and Drug Administration is weighing whether to follow British regulators in resuming a coronavirus vaccine trial that was halted when a participant suffered spinal cord damage, even as the National Institutes of Health has launched an investigation of the case.
"The highest levels of NIH are very concerned," said Dr. Avindra Nath, intramural clinical director and a leader of viral research at the National Institute for Neurological Disorders and Stroke, an NIH division. "Everyone's hopes are on a vaccine, and if you have a major complication the whole thing could get derailed."
A great deal of uncertainty remains about what happened to the unnamed patient, to the frustration of those avidly following the progress of vaccine testing. AstraZeneca, which is running the global trial of the vaccine it produced with Oxford University, said the trial volunteer recovered from a severe inflammation of the spinal cord and is no longer hospitalized.
AstraZeneca has not confirmed that the patient was afflicted with transverse myelitis, but Nath and another neurologist said they understood this to be the case. Transverse myelitis produces a set of symptoms involving inflammation along the spinal cord that can cause pain, muscle weakness and paralysis. Britain's regulatory body, the Medicines and Healthcare Products Regulatory Agency, reviewed the case and has allowed the trial to resume in the United Kingdom.
AstraZeneca "need[s] to be more forthcoming with a potential complication of a vaccine which will eventually be given to millions of people," said Nath. "We would like to see how we can help, but the lack of information makes it difficult to do so."
Any decision about whether to continue the trial is complex because it's difficult to assess the cause of a rare injury that occurs during a vaccine trial — and because scientists and authorities have to weigh the risk of uncommon side effects against a vaccine that might curb the pandemic.
"So many factors go into these decisions," Nath said. "I'm sure everything is on the table. The last thing you want to do is hurt healthy people."
Yahoo – In early May, most Americans (55 percent) said they would get vaccinated for COVID-19 if and when a vaccine becomes available. 
Now, four months later, less than a third of Americans (32 percent) say they plan to get vaccinated, according to the latest Yahoo News/YouGov poll — a stunning 23-point decline that reflects rising concern about the politicization of the vaccine process and underscores how challenging it will be to stop the pandemic through vaccination alone.
The survey, which was conducted from Sept. 9 to 11, found for the first time that more Americans say they would not get vaccinated (33 percent) or that they're not sure (34 percent) than say they would. As recently as late July, 42 percent of Americans had said they planned to get vaccinated, meaning 10 percent of the public has moved into the "no" or "not sure" column over the last month or so.
FEDERAL JUDGE RULES PENNSYLVANIA GOV. TOM WOLF'S COVID LOCKDOWNS UNCONSTITUTIONAL
"The Constitution cannot accept the concept of a 'new normal' where the basic liberties of the people can be subordinated to open-ended emergency mitigation measures," judge rules
Infowars – A federal judge ruled Monday that Pennsylvania Governor Tom Wolf's (D) COVID-19 restrictions on gatherings and orders to close nonessential businesses were unconstitutional.
Butler, Greene, Fayette and Washington counties had filed a lawsuit in May claiming Wolf's arbitrary shutdown orders were unconstitutional.
The ruling found that Wolf's orders violated numerous clauses of the Constitution, including "(1) that the congregate gathering limits imposed by defendants' mitigation orders violate the right of assembly enshrined in the First Amendment; (2) that the stay-at-home and business closure components of defendants' orders violate the due process clause of the Fourteenth Amendment; and (3) that the business closure components of defendants' orders violate the Equal Protection Clause of the Fourteenth Amendment."
"The liberties protected by the Constitution are not fair-weather freedoms — in place when times are good but able to be cast aside in times of trouble," U.S. District Judge William Stickman wrote.
"There is no question that this country has faced, and will face, emergencies of every sort. But the solution to a national crisis can never be permitted to supersede the commitment to individual liberty that stands as the foundation of the American experiment. The Constitution cannot accept the concept of a 'new normal' where the basic liberties of the people can be subordinated to open-ended emergency mitigation measures."
"Rather, the Constitution sets certain lines that may not be crossed, even in an emergency. Actions taken by defendants crossed those lines. It is the duty of the court to declare those actions unconstitutional," Stickman added.
"A total shutdown of a business with no end-date and the specter of additional, future shutdowns can cause critical damage to a business's ability to survive, to an employee's ability to support him/herself, and adds a government-induced cloud of uncertainty to the usual unpredictability of nature and life."
Wolf's office didn't have much to say about the ruling.
"We're aware of the ruling and are reviewing the decision," a spokesperson for the governor's office said.
Though the Democrat governor has lifted some restrictions since the lawsuit was filed, he's maintained capacity restrictions and limitations on alcohol sales at bars and restaurants. He's also imposed a gathering limit of 25 people for events held indoors and 250 people for those held outside.
Read the ruling: https://drive.google.com/file/d/1FL3Y1kDPricSINHlym0lVIw9hdsvmZmx/view
Your Destination Now – The director of Cuties, Maïmouna Doucouré, has defended her film after coming under a barrage of criticism over claims it hyper-sexualizes young girls.
Speaking in a panel at the Toronto Film Festival on French filmmakers Monday, Doucouré explained how the indie film now streaming on Netflix was a social commentary on how young girls are treated.
'It's because I saw so many things and so many issues around me lived by young girls, that I decided to make this film and sound an alarm and say we need to protect our children,' Doucouré explained. 
It's bold, it's feminist, but it's so important and necessary to create debate and try to find solutions, for me as an artist, for politicians and parents. It's a real issue.'
In a six-minute segment accompanying the film on Netflix, Doucouré says that in performing research for the film – her feature directorial debut – she met with hundreds of pre-teens to understand how they perceived their femininity in today's society.
'Our girls see that the more a woman is sexualized on social media, the more she's successful,' she says in 'Why I Made Cuties.' 'And yeah, it's dangerous.'
Amy, the film's protagonist, is 'navigating between two models of femininity,' Doucouré says — one represented by her Muslim mother's traditional beliefs, and the other by the Cuties dance squad. 
Amy believes she can 'find her freedom through that group of dancers and their hyper-sexualization. But is that really true freedom? Especially when you're a kid? Of course not.' Doucouré, born and raised in Paris in a Senegalese family, adds, 'I put my heart into this film because this is my story.'
The French film entitled 'Mignonnes' – known as 'Cuties' in English – depicts young girls in a dance group, all dressed in risqué outfits and performing sexually suggestive choreography. 
Further details expected out of Louisville, Ky., later Tuesday
Newser – The family of a young EMT shot dead by police in Louisville, Ky., has reached a settlement with the city, and the amount is said to be "substantial," per the Courier Journal. The exact amount that will be paid to the family of Breonna Taylor—who was fatally shot in March as cops executed a no-knock warrant at her apartment during a drug investigation—won't be known until later Tuesday, when Louisville officials are said to be planning an announcement. But sources tell WAVE 3 that the settlement is believed to reach into the millions—what the outlet says would be "one of the largest settlements following an officer-involved shooting in Louisville police history."
The settlement is also believed to include policing reforms, such as requiring a police commander OK for search warrants before a judge offers his or her own approval; housing credits for cops who live in Louisville; and drug and alcohol testing for cops involved in shootings, the Courier Journal's source says. Meanwhile, a Jefferson County grand jury may convene starting this week to decide whether the three police officers who were involved in the 26-year-old Taylor's shooting should face criminal charges. Louisville Mayor Greg Fischer is expected to offer further details on the settlement sometime Tuesday afternoon. 
Nurse quoted in complaint says it's not clear whether women knowingly consented
Newser – An immigration detention center in Georgia performed questionable hysterectomies, refused to test detainees for COVID-19, and shredded medical records, according to a nurse quoted in a complaint filed Monday. The complaint to the Homeland Security Department's internal watchdog relies on the accounts of Dawn 
Wooten, who worked full-time as a licensed practical nurse at the Irwin County Detention Center until July, when she was demoted to work as needed, the AP reports. Wooten calls a gynecologist who works outside the facility "the uterus collector." "Everybody he sees has a hysterectomy—just about everybody," Wooten said. "He's even taken out the wrong ovary on a young lady." It was unclear to Wooten if women knowingly consented to the operations. Nurses raised concerns about the doctor, who is unnamed.
These immigrant women, I don't think they really, totally, all the way understand this is what's going to happen depending on who explains it to them," she is quoted saying. The facility in Ocilla houses men and women detainees for US Immigration and Customs Enforcement, as well as inmates for the US Marshals Service and Irwin County. While the 27-page complaint filed by advocacy group Project South quotes unidentified detainees extensively, it also includes detailed comments from Wooten. The complaint says Wooten was demoted after missing work with coronavirus symptoms, which she believes was retaliation for raising questions about addressing COVID-19. Wooten said the number of detainees infected was much higher than reported because there was no active testing and not all cases were reported, according to the complaint. 
School superintendent claims flags expressed a "political perspective."
Infowars – Two high school football players were suspended indefinitely after they carried flags onto the field honoring police officers and firefighters who lost their lives on 9/11.
On Friday, the two Little Miami High School players took to the field carrying a Thin Blue Line and a Thin Red Line flag.
When asked by Local 12 whether he was trying to make a political statement, senior cornerback Brady Williams, whose father is a police officer, responded, "No, not at all. I was just doing it to honor the people that lost their lives 19 years ago."
Jarad Bentley, who carried the Thin Red Flag, told the station, "I was all for it. Because my dad is a firefighter, and if it had been him killed on 9/11, I would have wanted someone to do it for him."
However, the pair were suspended indefinitely by the school's superintendent after disobeying an order not to carry the flags.
"We can't have students who decide to do something anyway after they've been told that they shouldn't be doing it," said Gregory Power, who claimed the flags were expressing a "political perspective" that other families may not agree with.
Power subsequently claimed he was getting "hate" messages from people who disagreed with his decision.
While people are allowed and even encouraged to show deference and support at sports games for Black Lives Matter, a violent revolutionary Marxist group, honoring 9/11 victims is apparently a "political statement."
However, Williams was defiant, telling the station, "I realize that this was more than just a football team; these guys are now my brothers."
Sputnik – Last week, UK Prime Minister Boris Johnson announced that a ban on social gatherings of more than six people will be re-imposed in England as of 14 September, after more than 3,000 confirmed coronavirus cases had been recorded there for the third day in a row.
UK Policing Minister Kit Malthouse has called on Brits to report their neighbours to the police if they see them violating the government's new "rule of six" COVID-19 restriction.
"During lockdown we did see a surge in reports coming through to police. If people are concerned, if they do think there's been a contravention, then that option is open to them," Malthouse told BBC Radio 4's Today programme on Monday.
When asked whether people should call the police if they saw groups of more than six in a house next door, he said that "it's open to neighbours to do exactly that through the non-emergency number [101] and if they are concerned and do see that kind of thing, then absolutely they should, yes."
The minister added that the new regulation is due to be issued in the next "two or three days" by the College of Policing so that officers can decide when fines should be slapped on those breaking the rule of six restriction.
"Police officers will have to assess the situation in front of them but in the end we all have to recognise that we have an individual duty towards our collective health," Malthouse pointed out.
Martin Hewitt, chairman of the National Police Chiefs' Council, for his part, told the BBC that enforcement of the rule of six relied on "all of us being responsible" rather than on people "grassing up" their neighbours.
"We all have a responsibility to do what we can do, to take the steps that are required to stop the transmission and to abide by regulations so we can prevent this disease moving further through the country," he emphasised.
Metropolitan Police Federation chair Ken Marsh, however, was not that upbeat, wondering whether Malthouse thinks "we have an endless supply of officers who can just go out to these things."
"It will be hundreds and hundreds of calls coming in from curtain-twitchers," Marsh was quoted by The Sun as saying. He was echoed by former Tory leader Iain Duncan Smith who told The Sun that "calling on people to spy on each other is not a particularly good situation to be in".
Johnson Declares 'Rule of Six' COVID-19 Restriction
The developments come after British Prime Minister Boris Johnson confirmed last week that "the rule of six" restriction will be introduced in England as of 14 September as the UK had recorded a further 2,659 coronavirus cases over 24 hours and another eight deaths.
The developments come after British Prime Minister Boris Johnson confirmed last week that "the rule of six" restriction will be introduced in England as of 14 September as the UK had recorded a further 2,659 coronavirus cases over 24 hours and another eight deaths.
He explained that the new measure, which will replace current guidance allowing gatherings of up to 30 people, means that two households cannot meet if they make a group bigger than six.
Those who break the rules can be fined £100 ($128), and penalties will double for every further such offence up to a maximum of £3,200 ($4,116).
Weddings, funerals, religious services, schools and workplaces will be exempted from the "rule of six" restrictions as long as social distancing measures are observed.
The reason? "Black Lives Matter"
Infowars – The English Department at the University of Chicago has said that it will only enroll students who want to undertake 'Black studies' this college year, reasoning that it is a move in solidarity with the 'Black Lives Matter' movement.
Campus Reform points to the University's admissions webpage, which contains the disturbing announcement.
"For the 2020-2021 graduate admissions cycle, the University of Chicago English Department is accepting only applicants interested in working in and with Black Studies," the post reads.
The justification for the decision is, according to the University "that Black Lives Matter, and that the lives of George Floyd, Breonna Taylor, Tony McDade, and Rayshard Brooks matter, as do thousands of others named and unnamed who have been subject to police violence."
"As literary scholars, we attend to the histories, atmospheres, and scenes of anti-Black racism and racial violence in the United States and across the world. We are committed to the struggle of Black and Indigenous people, and all racialized and dispossessed people, against inequality and brutality," the announcement also declares.
The site claims that the 'Black studies' course works "in close collaboration with other departments to study African American, African, and African diaspora literature and media, as well as in the histories of political struggle, collective action, and protest that Black, Indigenous and other racialized peoples have pursued, both here in the United States and in solidarity with international movements."
It also notes that part of the course focuses on "struggle, collective action, and counterrevolution as contexts for the emergence of ideas and narratives."
The course also contains a working group called the "Race and Capitalism Project," which focuses on "how processes of racialization within the U.S. shaped capitalist society and economy and how capitalism has simultaneously shaped processes of racialization."
It thus appears that significant portions of the course are focused on Marxist ideology, which ties directly into the core principles of the organised element of the Black Lives Matter movement.
If this were merely a study option, then it would not be as disturbing, but the fact that the entire English department of a major university appears to be precluding any other forms of study unless this course is included is chilling.
Chicago University is not alone in turning directly to Marxist ideology, with the announcement last week that Washington and Lee University in Lexington, Virginia, is offering a course on "How to Overthrow the State."
According to the description on the university's website, the course "places each student at the head of a popular revolutionary movement aiming to overthrow a sitting government and forge a better society."
The ruling confirms the administration's authority to remove protected status for illegal immigrants from El Salvador, Sudan, Haiti, and Nicaragua
National File – The 9th Circuit U.S. Court of Appeals has ruled that President Donald Trump has the legal authority to remove the Temporary Protected Status (TPS) of some 300,000 illegal immigrants from El Salvador, Haiti, Nicaragua, and Sudan, enabling them to be deported by immigration officials.
The court's ruling came by a 2-1 decision, and struck down an attempt by a lower court to block President Trump's action against TPS.
Illegal immigrants from the nations listed in the case will have a grace period to find a way to legally remain in the United States according to Reuters, but the 9th Circuit Court's ruling still makes it significantly more difficult for illegal immigrants from those countries to avoid deportation.
The left-wing American Civil Liberties Union had indicated that it will fight the court's decision by appealing to another court, possibly even the Supreme Court.
All of the nations from which the estimated 300,000 affected illegal immigrants hail boast extremely high violent crime and poverty rates.
The case marks another victory in recent months for the Trump administration on immigration policy.
In August, President Trump succeeded in pressuring the federally-owned Tennessee Valley Authority Corporation to halt planned layoffs and subsequent replacement of American workers with foreign labor:
President Donald Trump fired the chairman of the Tennessee Valley Authority on Monday, citing the federally owned corporation's decision to outsource a fifth of its jobs to foreign nationals, and the fact that CEO Jeff Lyash is "ridiculously overpaid."
"Let this serve as a warning to any federally appointed board: If you betray American workers, then you will hear two simple words: 'You're fired,'" Trump said Monday, speaking about TVA chair Jeff Lyash.
On Thursday, the Knoxville News Sentinel reported that Lyash and TVA interim chairman John Ryder had met with administration officials at the White house and pledged to reverse course on prioritizing cheap foreign labor over the American working class.
Within a week, TVA CEO Jeff Lyash had personally apologized to the President for the outsourcing.
In a statement, Lyash acknowledged that "We were wrong in not fully understanding the impact on our employees, especially during the pandemic," and pledged to "take immediate actions to address this situation."
In April, the United States suspended the federal H1B visa lottery program, coinciding with rigorous reporting on the issue by Fox News host Tucker Carlson.
Bryant's widow swiped at sheriff over handling of leaked photos of crash
Fox – Vanessa Bryant hit back this week at Los Angeles County Sheriff Alex Villanueva, who challenged NBA superstar LeBron James to match reward money for information on the shooting of two deputies in Compton, Calif., over the weekend.
In a series of posts on her Instagram Story, Bryant spotlighted screenshots of tweets and articles blasting Villanueva and calling out his department over the leak of graphic photos following the tragic helicopter crash that killed her husband, Kobe Bryant, their young daughter Gianna, and seven others in January.
Bryant shared tweets from user @ElanMaree, which called into question the validity of Villanueva's comments to reporters on Monday regarding the criminal justice system.
The Associated Press's California-based crime reporter, Stefanie Dazio, initially shared a video clip in which Villanueva urged athletes, elected officials and civil leaders to emphasize trust in the criminal justice system, rather than "fanning the flames of hatred."
"How can he talk about trusting the system?" asked @ElanMaree in a quote tweet. "His sheriff's department couldn't be trusted to secure Kobe Bryant's helicopter crash scene, his deputies took and shared graphic photos of crash victims. Vanessa Bryant is suing them."
Next, Bryant shared a May headline and article from The Hollywood Reporter, showing that the union for deputies of the Los Angeles County Sheriff's Department was suing Villanueva to keep the internal affairs investigation into the distribution of the photos private.
Bryant's own claim against Villanueva's office was filed in May.
"No fewer than eight sheriff's deputies were at the scene snapping cell-phone photos of the dead children, parents, and coaches," the claim reads, per People magazine. "As the department would later admit, there was no investigative purpose for deputies to take pictures at the crash site. Rather, the deputies took photos for their own personal purposes."
The following text she took a screenshot of was from lakersnation.com, discussing reporting from The Los Angeles Times about a potential cover-up attempt by Villanueva.
Villanueva has since made waves, defying a subpoena related to how he would protect inmates from COVID-19.
In a Monday interview with KABC Radio on the John Phillips Show, Villanueva challenged James to contribute to efforts to find the gunman who shot two Los Angeles County deputies at point-blank range and to match and double the reward money being offered for information.
Villanueva said the reward money had reached $175,000 — a combination of donations of $100,000 from the county and $75,000 from two private individuals.
Your Destination Now – As freedoms continue to be chiseled away, as economic opportunity remains shuttered in so many ways, Americans are no longer so easily entertained. As restrictions to human interaction linger, as left-wing mobs hollow out the cities and destroy people's lives, the professional sports and entertainment industries have lost their appeal.
Millions of Americans are turning off the NFL, the NBA, Netflix and Hollywood, as these organizations ram radical, left-wing propaganda down American's throats. The entertainment industry is now promoting transgenderism of children and the sexualization of innocent kids. Sports organizations are trying to put black supremacy racism on a silver platter, forcing racial guilt onto their viewership.
NFL, NBA ratings fall after they promote BLM propaganda
The NFL made its 2020 season debut by christening the Black Lives Matter movement, which has wrought violence toward law enforcement, business owners and other innocent people all year long. The BLM movement tears up property and destroys infrastructure wherever they go, but NFL commercials put the movement on a pedestal.
The first prime time NFL game was filled with racial shaming, as if the fans of the sport are supposed to kneel for BLM. The Kansas City field was painted with messages for the fans, like, "It takes all of us" and "End racism." The players wore messages on their helmets such as "Black Lives Matter."
Even though the first NFL game only allowed 22 percent capacity in the stadium, the Kansas City crowd roared with loud, audible boos when the two NFL teams locked arms in a moment of solidarity for BLM. Americans are seeing through the left's black supremacy racism and the constant white guilt trip.
The visiting team, the Houston Texans, had decided to remain in the locker room for the National Anthem, but all the players were quick to display their façade of equality when they locked arms for BLM.
If the NFL allows fans to have their freedoms to once again fill the stands, it could spell disaster for the politically corrupt, virtue-signaling NFL. The boos toward the BLM will only get louder as Americans call out the BS in real time.
Netflix under fire for distributing child pornography
Americans are more concerned with the exploitation of children and want to see the child sex trafficking ring taken down at the highest levels of business and politics. This is why Americans are cheering for law enforcement instead of getting caught up in the take down of law and order, which the left continues to parade using the black lives matter banner as their justification.
Because of this, millions of Americans are losing their care for Hollywood and their incessant promotion of left-wing agendas and "diversity quotas." Millions of Americans are currently cutting their Netflix subscription after the streaming service was caught distributing a French film rife with child pornography.
A Congressional investigation was quickly launched by Senate Republicans after the Netflix show "Cuties" premiered. The film sexualized underage girls. The movie is about a group of eleven-year-old girls who form a twerking dance group; the movie features a scene showing girls dancing sexually in front of an adult audience.
Netflix had recently been exposed as a politically motivated propaganda machine that awarded Barack and Michelle Obama a $50 million contract to produce agenda-driven movies and documentary films, with Obama's former National Security Advisor Susan Rice sitting on the board of Netflix, approving the new age trash. Now Netflix is in the middle of its biggest controversy yet, caught committing felony crimes of promoting child pornography, as the crooked and morally sick political Left takes their perverted, destructive, shame-ridden, Marxist, race-baiting, agendas too far.
SGT Report – Voter shaming did not work for the Democrats in 2016 and with this latest attempt to bar the Green Party from even standing, Democrats are choosing a high-risk strategy that could backfire on election day.
he 2020 presidential election is already underway — or, at least, it should be. Because of an ongoing legal battle, none of Pennsylvania's 67 counties will be sending out mail-in ballots today like they were originally scheduled to. Democrats are attempting to remove Green Party presidential candidate Howie Hawkins from the ballot because of an alleged procedural mistake his running mate Angela Walker made when informing election authorities about a change in her South Carolina address. A similar battle is raging between the two parties in Wisconsin, another key battleground state.
That such a minor procedural error could, in effect, disbar an entire political party from running might be news to many Americans. It is also a charge the Green Party strenuously denies. "I filed my address change properly to the Wisconsin Elections Commission as they instructed me to when our campaign informed them of my address change," Walker said in a press release this morning,
"The Democrat chairing the hearing concerning Democratic objections to my filing prevented that documentation from being presented. They had that information in hand. The Democratic commissioners could have resolved the problem last month at the hearing. Instead, they are playing politics with Wisconsin voters. They could end this now by withdrawing their phony objections. The Democratic commissioners are as guilty as the Republican justices in this hold-up of absentee ballots."
"The court should have made a decision by now. We want a decision today to put us on the ballot. We want the absentee ballot process to proceed without further delay," Hawkins added.
Why the Democrats might benefit from the removal of the Greens is clear. With many predicting a close election, third party votes could prove crucial in preventing one of the two major parties from getting over the line. One Emerson poll found that 51 percent of Bernie Sanders primary voters were at least considering opting for a third party come November. Hawkins and Walker have been pitching hard to disenchanted leftists, reminding voters that they embrace a Green New Deal, while Biden has rejected it.
Democrats have been clear in their opposition to Hawkins. "The 'Green Party' has done incalculable damage to the environment by helping to elect Republican Presidents twice. Don't fall for it again," advised Obama advisor and MSNBC contributor Ben Rhodes. Democratic strategist Tom Watson was even blunter, tweeting, "A vote for the 'Green Party' is a vote for fascism."
The attack on Hawkins comes amid an open letter signed by over 170 prominent environmental leaders condemning the Green Party and telling the nation to vote for Biden, claiming he is a "progressive Democrat," who, in "his 36-year Senate career" was "an enlightened voice on nearly every issue." "Twenty years ago, the Green Party snatched the White House from a climate change leader and handed it to George W. Bush," they questionably claim, not mentioning the Republican Party's legal shenanigans. "Pious gestures [like voting Green] will produce catastrophic results," they conclude.
On the Green ticket, Ralph Nader won 2.9 million votes in the 2000 election, no doubt hindering Al Gore's chances. However, the Florida election was blatantly stolen by Bush, a fact glossed over in the letter. In 2016, the Green Party received 1.5 million votes nationwide, triple what they got in 2012. "Whatever you think of the Green Party, throwing them off the ballot because they listed two addresses for the VP is complete bullshit and voter disenfranchisement," said Matt Bruenig of the People's Policy Project think tank.
SGT Report – Democrats are terrified that 30330 Joe is going to lose the election, and have started floating the idea that Republicans should vote for Joe Biden because if Donald Trump wins again, the Democrats will lose it and riot in the streets. Huh??? Is that something they actually are saying? Yep, sure is. It's a threat to all of America, vote for us or pay the price. If you can't think of any other reason to vote for Trump, let this be the reason you do.
For anyone paying attention, you will have observed that the past 5 months of riots, looting, rapes and destruction by ANTIFA and the BLM terrorists was nothing but a warm-up for the 'big show' in November. They have been spending all their time raising money – over $500 million so far – gathering their militias and using the streets of Democratically-controlled American cities to rehearse.
FAIR WARNING: No matter who wins there will be bloodshed and rioting in the streets, just less of it if 30330 Joe wins. Start preparing now for a dramatic escalation of the civil war that began as a pretext to protesting 'social injustice' and 'police brutality'. One thing we learn from history is that fascists don't care what means they use to seize power, as long as they seize it. November is going to be a bloodbath, make sure you bring a towel.
ANARCHIST GROUP ADBUSTERS CALLING FOR A 50-DAY 'WHITE HOUSE SIEGE' ON SEPTEMBER 17TH UNITING ALL DOMESTIC TERROR GROUPS FOR NEW WORLD ORDER
Atlantic Op-ed: Democrats Will Riot If They Lose, Therefore Republicans Should Let Joe Biden Win
FROM BREITBART: The Atlantic has published an op-ed that argues that "law-and-order" Republicans should vote for Democratic presidential nominee Joe Biden because Democrats will riot if he loses, refusing to accept the results if President Donald Trump wins re-election.
In an essay titled, "The Democrats May Not Be Able to Concede," Shadi Hamid writes:
A LOSS BY JOE BIDEN UNDER THESE CIRCUMSTANCES IS THE WORST CASE NOT BECAUSE TRUMP WILL DESTROY AMERICA (HE CAN'T), BUT BECAUSE IT IS THE OUTCOME MOST LIKELY TO UNDERMINE FAITH IN DEMOCRACY, RESULTING IN MORE OF THE SOCIAL UNREST AND STREET BATTLES THAT CITIES INCLUDING PORTLAND, OREGON, AND SEATTLE HAVE SEEN IN RECENT MONTHS. FOR THIS REASON, STRICTLY LAW-AND-ORDER REPUBLICANS WHO HAVE RESPONDED IN DISMAY TO SCENES OF RIOTING AND LOOTING HAVE AN INTEREST IN BIDEN WINNING—EVEN IF THEY COULD NEVER BRING THEMSELVES TO VOTE FOR HIM.
IN PRESIDENTIAL ELECTIONS, ONCE IS A FLUKE; TWICE IS A PATTERN. I STRUGGLE TO IMAGINE HOW, BEYOND UTTER SHOCK, MILLIONS OF DEMOCRATS WILL PROCESS A TRUMP VICTORY. A LOSS FOR BIDEN, AFTER HAVING BEEN THE CLEAR FAVORITE ALL SUMMER, WOULD PROVOKE MASS DISILLUSION WITH ELECTORAL POLITICS AS A MEANS OF CHANGE—AT A TIME WHEN DISILLUSION IS ALREADY DANGEROUSLY HIGH. IF DEMOCRATS CAN'T BEAT A CANDIDATE AS UNPOPULAR AS TRUMP DURING A DEVASTATING PANDEMIC AND A MASSIVE ECONOMIC CONTRACTION, THEN ARE THEY EVEN CAPABLE OF WINNING PRESIDENTIAL ELECTIONS ANYMORE? DEMOCRACY, AFTER ALL, IS SUPPOSED TO SELF-CORRECT AFTER MISTAKES, PARTICULARLY MISTAKES AS EGREGIOUS AS ELECTING DONALD TRUMP—WHOSE UNFITNESS FOR THE NATION'S HIGHEST OFFICE MAKES ITSELF APPARENT WITH ALMOST EVERY PASSING DAY.
…
FOR DEMOCRACY TO WORK, THE LOSERS OF ELECTIONS NEED TO BELIEVE THAT THEY CAN WIN THE NEXT TIME AROUND. OTHERWISE THEIR INCENTIVES TO PLAY THE SPOILER INCREASE. A BREAKDOWN OF DEMOCRACY IS ALWAYS A POSSIBILITY, BUT THE COUNTRY IS MORE RESILIENT THAN IT MAY SEEM, AND CONSOLIDATED DEMOCRACIES SELDOM BREAK DOWN IN ANY CIRCUMSTANCE. THAT SAID, THIS IS ONE OF THOSE PROPOSITIONS THAT IS BETTER LEFT UNTESTED.
Read the full op-ed here.