Today's News: May 01, 2018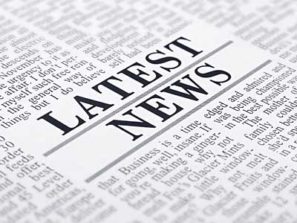 World News
US judge: Iran must pay $6bn to victims of 9/11 attacks
Al Jazeera – A judge in the US has issued a default judgement requiring Iran to pay more than $6bn to victims of the September 11, 2001 attacks that killed almost 3,000 people, court filings show.
Monday's ruling in the case – Thomas Burnett, Sr et al v. The Islamic Republic of Iran et al – finds "the Islamic Republic of Iran, the Islamic Revolutionary Guard Corps, and The Central Bank of the Islamic Republic of Iran" liable for the deaths of more than 1,000 people as a result of the September 11 attacks, Judge George B Daniels of the Southern District Court of New York wrote.
Iran is ordered to pay "$12,500,000 per spouse, $8,500,000 per parent, $8,500,000 per child, and $4,250,000 per sibling" to the families and estates of the deceased, court filings say.
Burning building in Sao Paulo collapses; at least 1 dead
Chicago Tribune – An abandoned high-rise building occupied by squatters in downtown Sao Paulo caught fire and collapsed Tuesday, sending chunks of fiery debris crashing into neighboring buildings and surrounding streets.
Firefighters said at least one person had been killed in the collapse and that there could be more.
U.S. Lets a Few Members of a Migrant Caravan Apply for Asylum
New York Times – Several members of the Latin American migrant caravan that has enraged President Trump were allowed to step onto United States territory to apply for asylum late Monday, ending a border standoff that had lasted more than a day and marking the beginning of the final chapter of the group's monthlong odyssey.
Shortly after 7 p.m. local time, eight migrants who, like most of the caravan's participants, said they were fleeing violence in their homeland, passed through the metal gate separating Tijuana from San Diego, entered the immigration checkpoint and began the process to petition for sanctuary, caravan organizers said.
The contingent that was admitted included four children and three women — the children's mothers — and an 18-year-old man. The organizers said they did not know whether more of the migrants would be permitted to enter Monday night.
Full Transcript: Netanyahu Reveals Secret Iran Nuclear Files
Breitbart – Full text of a presentation by Israel's Prime Minister Benjamin Netanyahu on Iran's nuclear program, in Tel Aviv on April 30, 2018.
U.S. News, Politics & Government
California Voter Pre-Registration of 100,000 Teens; Only 38% Democrats
Breitbart – California's high school pre-registration of 100,000 teens who will be eligible to vote on their 18th birthday has resulted in 38 percent signing up as Democrats.
'Secret donors' funded anti-Trump dossier after 2016 election
WND – A new report released by House Intelligence Committee Republicans reveals between seven and 10 "secret donors" behind the anti-Trump dossier continued to pour cash into a coordinated effort to "continue exposing Russian interference" even after the 2016 presidential election.
While the 243-page report released last week doesn't name the secret donors who funded the opposition research team, it has triggered speculation about which wealthy donors were behind the effort. (For example, leftist billionaire George Soros' son, Alexander Soros, is a wealthy political donor in New York who pumped nearly $1.3 million into Democratic Party candidates and causes in 2016. George Soros, who also lives in New York, contributed $1.1 million to Democrats in 2016.)
The House Intelligence Committee report does reveal that Daniel J. Jones, a former staffer for Sen. Dianne Feinstein, D-Calif., and president of the Penn Quarter Group, "secured the services" of former British spy and Trump dossier author Christopher Steele "to continue exposing Russian interference" after the November election had concluded. Jones also hired the opposition research firm Fusion GPS, which was behind the Trump dossier.
Jones reportedly raised $50 million. He told the FBI that his investigative firm, Penn Quarter Group, was funded by seven to 10 wealthy donors, most of whom are in California and New York.
Donald Trump: Robert Mueller Investigating 'Made Up, Phony Crime' of Collusion
Breitbart – President Donald Trump ridiculed the special counsel investigation by Robert Mueller of whether or not his presidential campaign colluded with Russia while winning the election.
Pentagon Begins Probe Into Former White House Physician Jackson
Wall Street Journal – The Pentagon has begun an investigation into Navy Rear Adm. Ronny Jackson, who served as the personal physician for three presidents until misconduct allegations emerged last week, dooming his bid to become secretary of veterans affairs.
Energy & Environment
Icebergs to bring water to parched South Africa?
Daily Mail  – South African native, Nick Sloane, wants to capture a iceberg in Antarctica and tow it back to his homeland to solve the crippling water shortage in South Africa. Mr Sloane believes the project could produce about 150 million litres per day for about a year.
South Africa is currently in the grip of its worst water shortage for a century.
Lawsuits target oil and gas leases in fight for imperiled sage grouse
Christian Science Monitor – Wildlife advocates asked courts to reverse lease sales in Montana, Wyoming, Utah, and Nevada, in order to preserve the habitat of the fast-disappearing greater sage grouse.
Science & Technology
Facial Recognition For ALL International Inbound and Outbound Passengers Begins at Orlando Airport — Data Retained for "75 Years"
Activist Post – It's a trend that is quickly becoming accepted reality – biometric identification at U.S. airports.  However, until now, it has been marketed either as an elective measure for preferred travelers who wish to expedite clearance or for inbound international travelers.
As I previously reported, U.S. Customs and Border Protection has a mandate that's been 15 years in the making to integrate government databases for ID verification. Private companies have been enlisted to ensure that there is a "quick and easy roll out across U.S. airports," according to Jim Peters, chief technology officer for SITA, one of the information technology companies working with airlines.
According to the Orlando Sentinel, British Airways has become the first in the nation to employ the new routine at Orlando International Airport, but all of the airport's 25 international carriers are expected to adopt biometric processing in the near future.
Health
Butterbur: The Herb that Relieves Allergies, Migraines & More
Dr. Axe – Seasonal allergies are often accompanied by a flurry of unpleasant symptoms. Sneezing, sniffling and itchy, uncomfortable eyes are just a few of the irksome side effects that come with the season. If you're like most, you've probably desperately reached for the antihistamines to find quick relief from your allergies only to experience added symptoms like drowsiness, dry mouth or nausea. Fortunately, there are natural allergy remedies, like butterbur, which can help prevent symptoms without the unpleasant side effects.
Butterbur is good for more than just allergy season, though. It can be used year-round to relieve inflammation, prevent migraines, reduce asthma symptoms, and even protect the brain and heart from damage. In the past, it was also used as a traditional treatment to help heal wounds, reduce urinary tract infection symptoms and fight off fevers.
Available in a convenient capsule form, adding butterbur to your medicine cabinet can make a big impact on your health and may even reduce your need for other medications.
Please follow and like us: