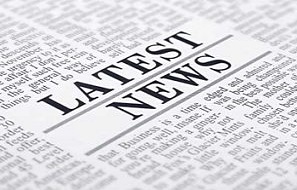 World News
NBC – The United States border with Canada will temporarily close to "non-essential traffic" due to the coronavirus pandemic, the leaders of both countries said Wednesday morning.
The U.S.-Canada is the world's longest border between two countries. The closing will affect tourism, but not trade, or workers involved in so-called essential work.
"We will be, by mutual consent, temporarily closing our Northern Border with Canada to non-essential traffic," President Donald Trump wrote on Twitter.
"Trade will not be affected."
Canada's prime minister Justin Trudeau, at a press conference in Ottawa, said "I just spoke to President Trump again this morning, and we have agreed that both Canada and the United States will temporarily restrict all non-essential travel across the Canada-U.S. border."
"Travelers will no longer be permitted to cross the border for recreation and tourism. In both our countries, we're encouraging people to stay home," Trudeau said.
"We're telling our citizens not to visit their neighbors unless they absolutely have to. Well, this colloborative and reciprocal measure is an extension of that prudent approach."
Trudeau emphasized that "essential travel will continue."
That, he said, includes Americans and Canadians crossing the border to do "essential work and for other urgent reasons."
BBC – Many Asian nations are facing an increasing battle to stem the spread of coronavirus, amid a World Health Organization warning that some needed to take "aggressive measures".
Malaysia, Sri Lanka and the Philippines are among nations imposing strict border controls.
Cases in the South Asian subcontinent are still below 500 but there are fears a spike could overwhelm health systems.
There are 185,000 cases globally, with 7,500 confirmed deaths.
Some nations and territories that had seen success in controlling the virus or slowing its arrival, including South Korea, Hong Kong and Taiwan, have seen new spikes, amid fears people returning from abroad are importing the virus.
Breitbart – Turkey has been accused of "Fanning the flames of Europe's coronavirus crisis" by crowding migrants onto its frontier with Greece.
Seth J Frantzman, a U.S.-born academic and Middle East affairs analyst with The Jerusalem Post, said that the Turkish government had "sought to distract from its losses in [the Syrian province of] Idlib by creating a migrant crisis on the Greek border", abetted by Turkish media pushing "populist messages of Turkish troops aiming rifles at Greece and Turkish drones flying over the border".
Dr Frantzman warned that Turkey's "denial of health care" to migrants — an accusation he sources to Human Rights Watch — had taken on "added dimensions amid the coronavirus pandemic", particularly given a previous admission by Turkish officials that preventing the virus's spread through migrant encampments was "Mission: Impossible".
Turkey, Frantzman said, was "shoehorning refugees into Europe at a time when Europe is suffering a pandemic" and encouraging them to "gather in crowds" to try and storm the border at a time when people the world over are being urged to practise social distancing — while taking drastic measures to protect its own borders.
NY Post – Irish officials hoping to stop any spread of coronavirus in the country's prisons are only giving inmates alcohol-free hand sanitizers out of fear they would use the other kind to make moonshine, a report says.
The move comes as alcohol-based hand sanitizers are already banned in Ireland's jails following a 2014 incident in which three inmates at Limerick Prison consumed a cocktail of handwash and prescription drugs and were sent to a hospital, where they caused "mayhem" for staff and other patients, according to The Journal newspaper.
However, it runs against recommendations from the World Health Organization and the US Centers for Disease Control and Prevention, which argue that alcohol-free hand sanitizers are less effective in combating the spread of germs.
BBC – Supermarkets have introduced strict limits on how many goods people can buy to try and curb stockpiling as the coronavirus pandemic escalates.
Sainsbury's and Asda have both said they will stop shoppers buying more than three of any particular food item.
Sainsbury's has also said it will prioritise vulnerable and elderly people for online deliveries.
Its boss Mike Coupe said the firm "is trying to make sure everyone has access to the items they need".
Both supermarkets' buying restrictions will also apply to cleaning and toiletry products.
In a blog post the chain said it had seen "a heightened demand" for products both in stores and online.
"We have plenty of products to go around, but we have a responsibility to do the right thing for our communities to help our customers look after their loved ones in a time of need," it added.
Asda told the BBC that cashiers and customers using self-checkout would not be able to scan more than three of the same restricted items. Sainsbury's said it was updating its tills to reflect the limits.
Guardian – Medical authorities in China have said a drug used in Japan to treat new strains of influenza appeared to be effective in coronavirus patients, Japanese media said on Wednesday.
Zhang Xinmin, an official at China's science and technology ministry, said favipiravir, developed by a subsidiary of Fujifilm, had produced encouraging outcomes in clinical trials in Wuhan and Shenzhen involving 340 patients.
"It has a high degree of safety and is clearly effective in treatment," Zhang told reporters on Tuesday.
Patients who were given the medicine in Shenzhen turned negative for the virus after a median of four days after becoming positive, compared with a median of 11 days for those who were not treated with the drug, public broadcaster NHK said.
In addition, X-rays confirmed improvements in lung condition in about 91% of the patients who were treated with favipiravir, compared to 62% or those without the drug.
U.S. News, Politics & Government
Fox – It's likely "few if any" California schools will reopen before summer break, Gov. Gavin Newsom said Tuesday as he provided a stark assessment of the implications from the spreading coronavirus that threatens to overwhelm the state's hospitals and drain its spending reserves.
While urging Californians to stay united and promising "we will get back to the life that we have lived," Newsom also acknowledged much is unknown and so the state is preparing for frightening worst-case scenarios. He put the California National Guard on alert for duties that include humanitarian missions like ensuring proper food distribution and public safety as some grocery stores resorted to rationing to control panic buying.
He said the state is acquiring two vacant hospitals to beef up capacity as it faces the possibility of a surge of hospital patients. California also is negotiating with about 900 hotels to acquire tens of thousands of rooms that could be used for hospital patients and for the homeless, a group particularly susceptible to coronavirus, which is spread by coughs and sneezes.
The virus is affecting every aspect of life in California and is devastating many of the state's key industries.
Newsweek – Thousands of people in Florida appear to be ignoring calls to self isolate and distance themselves from others to help control the coronavirus outbreak by going to the city's beaches en masse.
Videos and photos posted on social media by local news sites and residents show large crowds of people on the sands and in the ocean at Clearwater Beach, West Florida, despite repeated calls from officials for people to avoid large crowds to help protect against the virus.
One beach goer told WFTS she was not put off by the idea of going to the beach along with thousands of others despite being a senior and having autoimmune diseases.
"I really think as long as I'm very safe and I wash my hands constantly, I will be safe and my family will be safe," said Tricia Wood.
Reuters – In Florida, sun-soaked Miami Beach shut down its spring break party this week, declaring it illegal for more than 10 people to gather together and shutting its bars and restaurants in an effort to stymie the spread of the coronavirus.
The move there and in nearby Fort Lauderdale was the latest sign of U.S. cities struggling to cope with a pandemic sweeping across the nation.
"It's so weird, we didn't think it was going to get this bad," said Jay Jones, a 22-year-old student from Drexel University in Philadelphia who was walking around Miami Beach. "At least I'm still in warm weather though, so whatever, I'll just hang out in the hotel and flex. I'm staying for the rest of my trip."
Miami Beach and Fort Lauderdale set up barricades blocking access to public beaches. Police cars were stationed behind the dunes and police officers on ATVs and bicycles were out in force to monitor traffic and crowds.
The mayors of Miami Beach and Fort Lauderdale said they would issue fines for anyone breaking the restrictions and did not rule out the possibility of arrests.
Fox – Oregon schools from kindergarten through grade 12 will now remain closed through April 28  because of the coronavirus outbreak, Gov. Kate Brown said Tuesday.
The announcement came the same day that the governor of Kansas announced her state's schools would not reopen this school year and that California's governor said that state's schools were "unlikely" to reopen until fall.
The new executive action in Oregon extends a school closure order that initially was in effect until March 31, FOX 12 Oregon reported.
I do not take the decision to extend school closures lightly," Brown, a Democrat, said in a statement. "This will have real impacts on Oregon's students, parents, and educators. But we must act now to flatten the curve and slow the rate of COVID-19 transmission in Oregon, otherwise we face a higher strain on our medical system and greater loss of life to this disease."
CNN – The American healthcare system might not be prepared for what's next in the coronavirus pandemic if people don't heed warnings from authorities, health officials say.
Every state now has coronavirus after West Virginia reported its first case. Nationwide, more than 6,100 people have been infected, and more than 100 have died.
"The bottom line is things will get much worse," said Dr. James Phillips, an assistant professor at George Washington University Hospital.
"We're at a significant risk of overwhelming the number of (hospital) beds we have."
Two major factors are fueling this pandemic: the fact that people with no symptoms can easily spread the virus, and problems with testing in the US.
That's why it's critical for everyone — even those who don't feel sick — to stay at least 6 feet away from others and avoid social gatherings.
"We're so far behind on testing, there's only one way we can be certain not to transmit the virus and be certain not to get it ourselves. And that is that we need to start treating every person as though they have this," Phillips said.
Similarly, "everyone needs to treat us like we have it, and socially distance ourselves in that manner. Because until we have adequate) testing, we don't know who has this. And we're not sure when they start spreading it."
CNBC – New York Gov. Andrew Cuomo said he won't approve a "shelter-in-place" order for New York City, a day after Mayor Bill de Blasio told residents to prepare for one.
"That is not going to happen, shelter in place, for New York City," Cuomo said on The Daily podcast by The New York Times. "For any city or county to take an emergency action, the state has to approve it. And I wouldn't approve shelter in place."
Cuomo said that such drastic policies would create more fear amid the COVID-19 outbreak, which has now infected more than 6,500 people across the U.S. and killed at least 115, according to Johns Hopkins University. With 1,717 confirmed infections, New York state has more cases than any other state in the country. However, Cuomo has said the true number is likely much higher due to limited testing capacity and stringent federal guidelines over who's eligible for diagnostic testing.
Breitbart – The Idaho Senate voted Monday to approve the Fairness in Women's Sports Act (HB 500a), which would ban biological males who identify as female from competing on girls' and women's athletic teams.
The bill passed the State Senate, 24-11, after being approved by the House in February, 52-17. The House must approve a Senate amendment to the bill prior to sending it to the desk of Gov. Brad Little (R) for his signature.
The State Senate approval means Idaho could become the first state in the nation to protect girls' and women's sports from an ideology that makes gender identity subservient to biological science.
RT – Bernie Sanders will be "having conversations" with his supporters to "assess" the viability of his campaign after Joe Biden racked up three more big primary wins in Arizona, Illinois and Florida.
Biden swept the board in Tuesday's primaries, significantly expanding his delegate lead over Sanders and appearing to effectively wipe out the Vermont senator's chances of a comeback.
The former VP crushed Sanders in Florida, leading by almost 40 points with most precincts reporting. Biden had similarly resounding victories in Illinois and finished the night by claiming victory in Arizona.
Fox – n response to the COVID-19 outbreak, Philadelphia police officers have been instructed to stop making arrests for certain non-violent crimes.
Philadelphia Police Commissioner Danielle Outlaw stressed Wednesday that the temporary policy does not mean the department is turning a blind eye to crime.
The department said individuals who would normally be arrested and processed at a detective division, will be temporarily detained to confirm identification and complete necessary paperwork. The individual will then be arrested on a warrant at a later date.
Decisions will be made on a case-by-case basis, Outlaw said, based on the severity of the offense, the perpetrator's criminal record and potential danger to the community.
Economy & Business
IdahoNews – Albertsons announces they will hold at-risk shopping hours for members of the community who are most at-risk of becoming infected by the coronavirus.
Stores are asking its customers to stay away from locations on Tuesdays and Thursdays from 7-9 a.m. to help ensure that the most at-risk members of our community, who must leave home to get groceries, are taken care of.
"During those times, we ask that you avoid shopping so that the stores can be available for senior citizens, and other at-risk members of our community such as pregnant women or those with compromised immune systems," Albertsons said.
RT – The United States has targeted a number of Chinese, Hong Kong and South African companies in a fresh round of Iran-related sanctions regarding petrochemicals, the US State Department said in a statement on Wednesday.
The entities targeted include Hong Kong-based Mcfly Plastic Hk, Saturn Oasis and Sea Charming Shipping Company; South Africa's SPI International Proprietary and Main Street 1095; and Chinese companies Dalian Golden Sun Import & Export, Tianyi International (Dalian) and Aoxing Ship Management (Shanghai), Reuters said.
The sanctions also targeted Iranian entity Armed Forces Social Security Investment Company, according to the statement.
RT – Germany's BMW and Japan's Toyota have joined the list of global carmakers closing their manufacturing plants across Europe due to the Covid-19 outbreak which has become a huge blow to the automobile industry.
"From today, we will shut down our European car factories and the Rosslyn factory in South Africa," BMW's chief executive, Oliver Zipse, said. The interruption could last until April 19, he explained.
BMW, which makes Minis at its Cowley plant near Oxford, said its 2020 profits will be significantly lower. The company is shutting factories that accounted for half of the 2.6 million cars it has built in 2019.
Energy & Environment
Breitbart – A 5.7 magnitude earthquake shook Utah's Salt Lake City area on Wednesday morning, causing roughly 55,000 people to lose power.
The earthquake, which hit both Salt Lake County and Utah County, caused several aftershocks ranging from 2.5 to 3.9 magnitude, according to the United States Geological Survey.
CNN – As winter ends and spring begins, a coast-to-coast storm with blizzard conditions, strong winds and heavy rains will barrel across the US Wednesday through Friday.
The vast storm will "impact almost every state in the lower 48," says CNN meteorologist Dave Hennen.
The weather system is expected to produce "a band of possibly heavy snow from the central Rockies northeastward" on Thursday, tweeted NOAA's Weather Prediction Center.
Health
Newsmax – Your immune system is an exquisite orchestra of cells, tissues, and organs that work in harmony to ward off disease-causing microorganisms. But sometimes the system is out of balance, allowing germs to invade and make you sick. Experts say you can restore harmony in your immune system by fine-tuning what you eat, how you exercise, and how you think.
"Our immune system relies on several factors to fight and combat bacteria, viruses, and other invaders," Dr. David Friedman, a bestselling author and syndicated radio and television expert, tells Newsmax. "To be healthy, you need to eat healthfully."
Friedman, who is board certified in integrative medicine, explains: "Every day, billions of cells in the human body die and get replaced with new ones. The building blocks for every cell in our body come from the food we consume. Eating healthful food protects the cells from disease and increases our lifespan. Consuming the wrong type of food makes our immune system weaker and we become more prone to disease."
Friedman, the bestselling author of "Food Sanity: How to Eat in a World of Fads and Fiction," recommends the following immune boosting foods:
Asparagus. This tasty green stalk is a great source of vitamin K, which helps with blood clotting and building strong bones. Asparagus also provides vitamin A for heart health, vitamin C to support the immune system, vitamin E, which acts as an antioxidant, and vitamin B6, which also prevents heart disease.
Bell Peppers. Bell Peppers are very high in vitamin C and just one provides 170% of the recommended daily allowance. Vitamin C helps build up your immune system, which is why many healthcare providers recommend taking this vitamin at the first sign of a cough, cold, or flu. Vitamin C from bell peppers is helpful in the production of white blood cells, which is the body's major defense against disease. Friedman notes that yellow and red peppers have more antioxidant benefits than green peppers.
Sweet Potatoes. These sweet, starchy tubers are helpful at building up the immune system. They are rich in beta-carotene, which helps maintain healthy skin, vision, and organ function. Beta-carotene consumption has been associated to a decreased risk of lung and breast cancer.  Just one large sweet potato contains more than 850 milligrams of potassium, a nutrient that helps relieve muscle spasms and reduces inflammation, says Friedman.
Brussels Sprouts. These low-calorie miniature cabbages are super immune system boosters. They are rich in vitamins and minerals, including vitamin B6, vitamin C, vitamin K, vitamin A, folate, iron and manganese. Their high fiber content also helps support bowel regularity and gut health, says Friedman, who has been featured on the Discovery Channel, Newsweek, and Reader's Digest. Brussels sprouts also contain kaempferol, a powerful antioxidant that may reduce cancer growth, decrease inflammation, and promote a healthy cardiovascular system. They also help keep blood sugar levels in check, thus reducing the risk of diabetes. Studies have shown that the alpha-lipoic acid, another antioxidant in sprouts, helps protect brain health and has anti-aging properties.
Broccoli. One cup of broccoli provides more vitamin C than you need in an entire day without causing the blood sugar spike that happens with drinking citrus juice. Many health experts consider broccoli to be the healthiest of all the cruciferous vegetables because of its ability to help lower the risk of lung, colorectal, breast, bladder, stomach, and prostate cancers. Broccoli is a solid source of vitamin K, which again, promotes bone health. Additionally, several studies have shown that broccoli consumption lowers the risk of cardiovascular disease.
Mushrooms. These delicious fungi are one of the few natural dietary sources of vitamin D, which helps the body absorb calcium, promoting bone health. Countless scientific studies have revealed numerous ways that mushrooms can be useful in preventing and treating many health conditions, says Friedman. For example, studies conducted at the University of Florida's Department of Food Science and Human Nutrition found that eating shiitake mushrooms daily improves immunity better than any pharmaceutical drug currently on the market. Lastly, mushrooms are great for cardiovascular health thanks to their high fiber, potassium, and vitamin C content. If you have high cholesterol, eat more shiitake mushrooms. The stem of the shiitake mushroom is a great source of beta-glucans, which have been shown to lower blood cholesterol levels.
Newsmax – Stress can be deadly. According to the American Psychological Association, stress is linked to the six leading causes of death: heart disease, cancer, lung ailments, accidents, cirrhosis of the liver, and suicide. And, according to the Cleveland Clinic, stress can also significantly lower your immune system, leaving you ripe for infections.
"Eliminating or modifying stress factors in one's life is vital to protect and augment the immune response," Leonard Calabrese, DO, of the Cleveland Clinic says.
But instead of taking prescription medications to deal with stress, there are natural supplements that can help. Dr. Chris D'Adamo, an epidemiologist at the University of Maryland, tells Newsmax that "many prescription drugs for anxiety and stress like benzodiazepines may be problematic in the long run."
Dr. Ellen Kamhi, PhD, author of "The Natural Medicine Chest," says that stress-busting supplements can help control the high cortisol levels released when we are anxious that can wreak havoc with our health. Here are some suggestions:
B-Complex. Studies show that a B-complex supplement helps support the production of neurotransmitters and hormones that help facilitate a healthy nervous system.
Rhodiola Rosea. Dr. D'Adamo says that this herb is his first choice to increase resistance to stress. It's been studied extensively in many European countries and, according to the American Botanical Council, helps prevent stress, fatigue and acts as a powerful antioxidant to enhance immune system function.
Ashwagandha. The benefits of this plant are wide ranging but according to experts, it's a superstar when it comes to lowering your stress levels. A 2017 study reported in the U.S. National Library of Medicine, National Institutes of Health, showed a 44% reduction in stress levels after taking Ashwagandha compared to just a 5.5% decrease in the placebo group.
Valerian. This herb native to Europe and Asia is also grown here in North America. It's used commonly to treat sleep disorders but is also effective in treating anxiety and psychological stress. According to studies, valerian seems to act like a sedative on the brain and nervous system.
Essential oils. Oils like lavender and citrus are wonderful for relieving stress and anxiety and for dealing with those troublesome sleepless nights, says Kamhi.