Today's News: March 07, 2019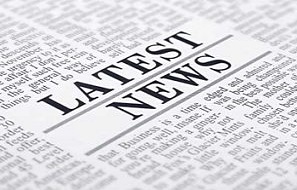 World News
U.S. senators offer resolution backing Canada on Huawei CFO
Reuters – The Republican and Democratic leaders of the U.S. Senate Foreign Relations Committee introduced legislation on Thursday backing Canada's handling of Huawei Technologies Chief Financial Officer Meng Wanzhou, as the United States seeks her extradition.
Justin Trudeau Loses Another Cabinet Minister as Corruption Scandal Grows
Breitbart – Treasury Board President Jane Philpott, a member of Canadian Prime Minister Justin Trudeau's cabinet, resigned her post on Monday because she "lost confidence" in the administration's handling of the SNC-Lavalin scandal.
In her resignation letter, Philpott declared herself a true believer in Trudeau's agenda but said her confidence in his leadership was shaken by former Justice Minister Jody Wilson-Raybould's testimony that she was improperly pressured to avoid prosecuting engineering giant SNC-Lavalin for corruption.
"The solemn principles at stake are the independence and integrity of our justice system. It is a fundamental doctrine of the rule of law that our Attorney General should not be subjected to political pressure or interference regarding the exercise of her prosecutorial discretion in criminal cases," Philpott wrote.
Canada PM Trudeau defends handling of SNC-Lavalin crisis, admits errors
Reuters – Canadian Prime Minister Justin Trudeau on Thursday defended his government's handling of a political crisis that could dash his chances of winning re-election in October, while admitting some mistakes had been made.
EU says 'difficult' Brexit talks unlikely to yield swift deal
Reuters – Talks with Britain on amending its divorce deal with the European Union have made no headway and no swift solution is in sight, EU officials said on Wednesday, a week before British lawmakers must vote on the plan to avoid a chaotic Brexit.
Diplomats said talks in Brussels on Tuesday led by Prime Minister Theresa May's chief lawyer, Geoffrey Cox, failed to find common ground, with barely over three weeks to go before Britain's scheduled departure on March 29.
"Things are not looking good," one diplomat said after EU negotiators briefed envoys on the previous evening's talks with Cox. Another described the mood as "downbeat," although Brussels insiders were divided on whether May might yet accept an EU offer by next week — or risk an 11th-hour crisis at a summit on March 22.
At the heart of the impasse is the Irish "backstop," an insurance policy May accepted in the withdrawal deal to ensure no return to a hard border between the British province of Northern Ireland and EU member Ireland after Brexit.
May now wants legally binding changes to the backstop to ensure it will not be indefinite, to allay concerns among MPs that Britain could be locked in a continued customs union with the EU. Brussels has offered assurances the backstop would be temporary pending a future trade deal with Britain.
>> Related: 'Hard But Smart' Brexit Would 'Not Put British in Worse Position than EU', Admit German Economists
Top economists at Germany's Ifo Institute have admitted that a "No Deal" Brexit — "Hard Brexit", according to detractors, or "Clean Brexit", according to proponents — would not leave the United Kingdom any worse off than the European Union, unless it was executed extremely poorly.
Restored footage shows power of nuclear bomb
Daily Mail – Incredible footage shows the astonishing impact of a nuclear bomb blast up close and in high definition.
Newly-restored video clips from nuclear tests conducted in Nevada more than 60 years ago shows how the terrifying power of a 15-kiloton Grable bomb blast can strip the paint off cars.
YouTuber atomcentral shared footage from the Federal Civil Defense Administration's Upshot-Knothole nuclear test series.
The experimental atomic explosions were carried out at the U.S. Department of Energy's Nevada test site in southeastern Nye County from March 17 to June 4 in 1953.
No pressure to withdraw from Syria by specific date: US general
Al Jazeera – Votel says mission to defeat ISIL is 'driving the withdrawal' and 'main focus is making sure we protect our forces'.
Al-Shabab car bomb attack kills seven in Somalia
Al Jazeera – The group claimed responsibility for the blast in a heavily guarded area of Mogadishu near the presidential palace.
'Open challenge': North Korea slams US-S Korea military drills
Al Jazeera – Joint military exercises in South Korea act as 'open challenge' towards achieving peace, says North Korea.
Algeria's absent president warns of 'chaos'
BBC – There has been a wave of protests since the ailing president said he would stand for a fifth term.
Admiral: China Increasing Military Activity in South China Sea
Sputnik – In February, the Chinese Foreign Ministry expressed dissatisfaction with US vessels entering waters near the Spratly Islands, an archipelago in the South China Sea that Beijing continues to regard as its "indisputable sovereignty", without authorisation.
Admiral Philip Davidson, the commander of US Indo-Pacific Command, claimed on Thursday that 2018 has seen an increase in Chinese military activity in the South China Sea.
"It's building, it's not reducing in any sense of the word. There has been more activity with ships, fighters and bombers over the last year than in previous years, absolutely," Davidson said.
Netanyahu Threatens to Deploy Israeli Navy to Enforce US Oil Sanctions on Iran
Sputnik – Earlier, despite threats to bring Tehran's crude oil exports down "to zero," Washington granted 'temporary waivers' on Iranian oil to major importers including China, India, Italy, Japan, South Korea, Greece, and Turkey, as well as Taiwan. Unless they are renewed, these waivers may expire in May.
Israeli Prime Minister Benjamin Netanyahu has threatened to deploy the Israeli Navy to help tackle suspected Iranian efforts to smuggle out oil via maritime routes to skirt US sanctions.
"Iran is trying to circumvent the sanctions through covert oil smuggling over maritime routes, and to the extent that these attempts widen, the Navy will have a more important role in blocking these Iranian actions," Netanyahu said, speaking to graduates of the Israeli Naval Academy in Haifa on Wednesday, according to the Jerusalem Post.
"I call on the entire international community to stop Iran's attempts to circumvent the sanctions by sea, and of course, by [other] means," Netanyahu added.
Colombia stops bid by exiled soldiers to forcefully deliver aid to Venezuela
Fox – More than 200 exiled Venezuelan soldiers were ready for a standoff with their former comrades last month, when the Colombian government stepped in and brought it to a halt.
The incident happened as part of a plan to help a convoy led by U.S. officials and Venezuelan opposition leader Juan Guaido get humanitarian aid from Colombia into Venezuela. The exiled soldiers, with weapons at the ready, planned to make sure the convoy could get the aid safety into Venezuela.
U.S. News, Politics & Government
Homeless Man, New Jersey Woman Plead Guilty in GoFundMe Scam
Breitbart – A homeless man and a woman from New Jersey pleaded guilty to two different charges in federal court on Wednesday for orchestrating a GoFundMe scam that conned unsuspecting donors out of $400,000.
Donald Trump: Democrats 'Shameful' for Weak Condemnation of Antisemitism
Breitbart – President Donald Trump criticized House Democrats for failing to strongly condemn antisemitic statements in their party.
"It is shameful that House Democrats won't take a stronger stand against Anti-Semitism in their conference," Trump wrote. "Anti-Semitism has fueled atrocities throughout history and it's inconceivable they will not act to condemn it!"
House Democrats revolted against House Speaker Nancy Pelosi's attempt to pass a resolution to condemn antisemitism after freshman Democrat Rep. Ilhan Omar
Michael Cohen sues Trump Organization for millions in legal fees
Fox – Michael Cohen sued the Trump Organization in New York Supreme Court on Thursday for millions of dollars in legal fees and costs, claiming the company must pay him for "matters arising" from his work for the company — including "multiple congressional hearings" and costs related to Special Counsel Robert Mueller's investigation.
Cohen, who is slated to report to prison to serve three years in May, worked for the organization for more than a decade as an attorney. In his suit, he claimed the company violated an agreement that it would compensate him for his work related to the organization and its officers.
Economy & Business
Stocks continue to sputter, Canadian dollar weakens
Reuters – A gauge of global stocks lost ground for a third straight session on Wednesday, unable to build momentum from a jump in Chinese equities, while the Canadian dollar weakened after a dovish turn by the Bank of Canada.
China's Slowdown is Exposing the Cracks in the Global Economy
Mises – he latest numbers released by China's statistics bureau fueled widespread concerns about the outlook of the global economy, as the Asian superpower reported its slowest growth rate since 1990. The figures showed a 6.6% growth for 2018, confirming the view that the growth engine of the world economy is running out of steam.
Deep-Seated Vulnerabilities, Far Beyond the Trade War
China's weakening growth has been widely attributed to the country's trade frictions with the United States. To some extent this accurate, as the dispute has burdened both countries with billions of dollars from tariffs and retaliatory counter-tariffs. The 3-month ceasefire that was agreed during the last G20 conference in Buenos Aires is set to end in March and if an agreement is not reached by then, hostilities are bound to resume. Donald Trump has threatened a 25% tariff on $200 billion in Chinese imports, a step that will pile on considerable pressure to the already vulnerable Chinese economy and darken its prospects.
However, the trade war is only one among many problems that the country is struggling with. Even if a trade deal is finally struck with the US, relief will most likely only be temporary. The reasons behind the growth slowdown run much deeper and paint a truly worrying picture of the future. And while the cracks are just beginning to show now, their origins actually lie all the way back in 2008.
Energy & Environment
Exclusive: U.S. EPA aims to curb biofuel credit speculation by blocking outsiders
Reuters – The Environmental Protection Agency will attempt to stamp out speculation in the U.S. biofuel credit market by barring trading by non-industry players, publicizing large positions, and improving price transparency, a source familiar with the agency's proposals told Reuters on Thursday.
Science & Technology
Paris street to 'shut out Instagrammers'
BBC – Residents are demanding a gate to keep picture-hunters off their colourful cobbled street.
Global Research – Trump apparently wants to control 5G in a 'state-run' socialist twist to American capitalism—and now there are indications that it could become part of the 2020 election campaign.
Over the weekend, President Donald Trump's 2020 campaign team renewed its controversial pitch on nationalizing the country's 5G network. In other words, the government would have control of 5G airwaves and lease access to private wireless providers.
Kayleigh McEnany, a Trump 2020 campaign spokeswoman, told Politico that a wholesale 5G market would drive down costs and provide access to millions of Americans who are currently underserved.
"This is in line with President Trump's agenda to benefit all Americans, regardless of geography," McEnany said. Trump's 2020 campaign manager, Brad Parscale, has been also pushing for a plan that would involve a nationwide 5G network.
Last month, President Trump himself wrote on social media about 5G, saying that
"American companies must step up their efforts, or get left behind."
"I want 5G, and even 6G, technology in the United States as soon as possible. It is far more powerful, faster, and smarter than the current standard," he tweeted. (We'll let the fact that there is no such thing as 6G technology slide for the sake of election campaigning).
Not everyone's on board the nationalization train, though. There are some in the White House who would prefer the industry lead this game. White House economic adviser Larry Kudlow, for one, believes wireless companies should manage the build-out of 5G. Feeling the heat over this talk of nationalization, even McEnany and Parscale later walked back their calls for government control of 5G, saying they were expressing their own personal opinions—not Trump's.
Health
Senator Rand Paul's Testimony Regarding Vaccines During Senate Hearings March 5, 2019
Activist Post – Senator Rand Paul (R-KY), a medical doctor, had some interesting words of medical wisdom to impart about informed consent lacking with regard to vaccinations during the March 5, 2019 hearing.
If, by chance, your mainstream media, or nightly news TV channel, did not feature Dr. Paul's remarks, here are three C-SPAN clips to consider.
https://www.c-span.org/video/?c4784300/dr-rand-paul-vaccine-hearing (4:12 minutes)
Senator Rand Paul 'waxes' about vaccine damages
Video: https://www.c-span.org/video/?c4784297/senator-rand-paul-applauded-anti-vaccine-advocates (2:33 minutes)
Soybean Oil: Lurking Danger in Processed Foods
Mercola – Soybean oil in the past was a partially hydrogenated oil, a product that produced trans fats that can negatively affect your health, such as increasing your risk of cancer, diabetes, heart disease and other illnesses.
In an effort to protect public health, the government has banned food manufacturers from using hydrogenated fats, leading them to use so-called "healthy" genetically modified soybeans that don't need hydrogenation, but may actually endanger your health.
Soy itself contains substances that can work against your health, such as goitrogens and isoflavones. Lectins are another antinutrient, which can interfere with the absorption of important nutrients
Second HIV Positive Patient Reported Cured, Giving Hope That Disease Will Soon Be History
The Daily Sheeple – A second individual suffering from human immunodeficiency virus (HIV) appears to have been cured, marking a major breakthrough in scientific advancement that could mean the elimination of the disease in the future.
Twelve years after doctors cured an HIV-positive patient for the first time, a second patient appears to be in "long-term remission," giving hope to those afflicted with the disease that a cure is no longer a pipe dream.
The patient asked to remain anonymous and is referred to as the "London patient." He received a bone-marrow transplant that appeared able to cure both his cancer and HIV.
"I never thought that there would be a cure during my lifetime," the patient told The New York Times.
HIV is a virus spread through bodily fluids that attacks the immune system, specifically CD4 cells, according to HIV.gov. Over time, the virus renders the body unable to fend off infections and disease. HIV is largely spread through sexual intercourse and shared syringe use. Mothers can, however, spread the virus to their babies by breast feeding.
"This will inspire people that cure is not a dream," virologist Annemarie Wensing told TheNYT. "It's reachable."
Wensing heads a consortium of European scientists who work with stem cells transplanted into patients with HIV in attempts to find a cure, according to TheNYT.
Pet News
Engulfs Your Dog Slowly, Know the Signs to Fight Back
Mercola Pet -Many dogs develop arthritis as they get older, and it's important for pet parents to recognize both the overt signs of this progressive condition, as well as more subtle signs.
Lifestyle adaptations for arthritic dogs can include making their home environment more accessible and comfortable, physical therapy sessions and other types of body work, and appropriate daily exercise.
Supplements that can help keep dogs with arthritis mobile and comfortable include chondroprotective agents, natural anti-inflammatories, CBD oil and more.
It's important to partner with the right veterinarian and routinely monitor your dog's condition and changing needs as he ages
>> Weekly Pet Quiz: Tainted Treats, Senior Cats and Sleeping Dogs
Please follow and like us: