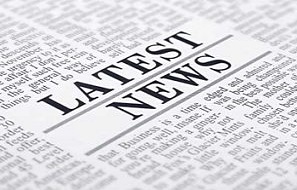 World News
Greenwich Time – China's Communist Party has haunted Leung's family for generations.
Her father, Guo Yao, fled forced labor and the violent purges of the Cultural Revolution for a better life in Hong Kong, where he arrived with his wife in 1973 to find relative freedom and prosperity.
Years later, as his family watched the ceremony marking Hong Kong's 1997 handover from Britain to China, his then-teenage daughter had a premonition.
"I thought to myself, maybe one day we will have to run away from the Chinese Communist Party again," said Leung, now 36. "I just didn't imagine it would be this soon."
Now, 17 years after the death of her father – whose name means "glory to the nation" in Mandarin – Leung is preparing to flee Hong Kong. A new law approved by the Communist Party to take effect this summer will allow China's powerful state security agencies to operate in the territory, paving the way for political purges and intimidation of government critics by secret police. Officials are pushing to impose party propaganda in schools.
AFP – China reported its highest daily number of new coronavirus cases in months on Sunday, triggering fears of a second wave of infections as more European countries prepare to reopen their borders.
The shock resurgence in domestic infections has rattled China, where the disease emerged late last year but had largely been tamed through severe restrictions on movement that were later emulated across the globe.
It also gives a bleak insight into the difficulties the world will face in conquering COVID-19, coming as many European countries prepare to welcome visitors from elsewhere on the continent starting Monday.
Adding to the concern, Italy is fighting new outbreaks of its own, Iran and India have reported worrying increases in deaths and infections and the pandemic is gathering pace in Latin America.
AFP – All indoor sports and entertainment venues were shut down in China's capital on Monday as authorities raced to contain a coronavirus outbreak linked to a wholesale food market, with some neighbourhoods placed under complete lockdown.
Tens of thousands of people were also targeted in a massive test and trace programme, as the number of cases from the new Beijing cluster increased to 79.
The outbreak came after China had largely brought the virus under control following its emergence in a central Chinese city late last year, highlighting the enduring dangers for the rest of the world about a second wave of the pandemic.
Indoor sports and entertainment venues across Beijing have been ordered to close, the municipal party committee said at a press conference Monday.
City official Xu Ying told reporters that all areas must "strengthen public space disinfection and temporarily close sports and recreation indoor facilities", as well as increasing temperature checks and forbidding non-residents from entering communities.
Barrons – Thousands of people defied coronavirus restrictions to attend two illegal raves in Manchester in northern England, where one man died from a suspected drug overdose, police said on Sunday.
Around 4,000 people gathered for one of the Saturday night events where a 20-year-old man died of the suspected overdose, according to Greater Manchester Police.
Another 2,000 turned out for a second party which saw three separate stabbings, including one which left an 18-year-old man with life-threatening injuries, the force said.
Officers responding to that rave were met with violence from revellers, with items thrown at them and a police car vandalised, it added.
"These raves were illegal and I condemn them taking place — they were clearly a breach of coronavirus legislation and guidelines, and have had tragic consequences," said assistant chief constable Chris Sykes.
"Coronavirus is still a threat and we will continue to engage with people to encourage them to take some personal responsibility and do the right thing."
U.S. News, Politics & Government
Fox – EXCLUSIVE: The Republican National Committee and the Trump campaign posted their largest online fundraising day ever on Sunday, bringing in $14 million across three entities on the president's birthday — smashing their previous online fundraising record of $10 million on Oct. 19, 2016.
House Judiciary Committee leaders in May threatened to subpoena the CEO's testimony on Amazon's treatment of third-party vendors.
Potlilico – Amazon CEO Jeff Bezos is willing to testify before the House to answer questions about the tech company's competitive practices, a company spokesperson confirmed to POLITICO on Monday, a major concession that staves off the prospect of a high-stakes legal bout over his testimony.
In a letter sent Sunday to leaders of the House Judiciary Committee, obtained by POLITICO, a lawyer representing Amazon said the tech giant is "committed to cooperating with your inquiry," including "making Jeff Bezos available to testify at a hearing" with other big tech CEOs this summer.
Daily Beast – With uncharacteristic speed, Congress is responding to a historic moment on issues of race in America by crafting legislation to reform police forces—proposals aimed at changing the culture and conditions that have led to the repeated killings of unarmed black Americans at the hands of police.
But increasingly, lawmakers are concerned that Capitol Hill's response to protesters' demands for racial justice will be severely limited if it doesn't include measures to address another powerful undercurrent of the nationwide protests: pervasive economic inequality that's left black communities behind.
That long standing inequality has been put into an even starker light by the circumstances of George Floyd's death—his killer, Derek Chauvin, stopped him over an allegedly fake $20 bill—and by the coronavirus outbreak, which has put low-wage workers of color on the front lines of the pandemic, ravaged minority-owned businesses, and sparked massive levels of unemployment in their communities. 
Many of the economic relief measures that Congress approved in response to the outbreak—expanded unemployment insurance, a one-time economic stimulus, moratorium on rent payments in public housing—have lapsed or are set to lapse by the end of July. 
Failing to address those, said Rep. Don Beyer (D-VA), could be a powerful factor that sustains and intensifies protests around the country, as job opportunities stagnate and families face eviction from housing. Beyer, chairman of Congress' Joint Economic Committee, said policymakers have to understand that the protests ignited in an environment where "people are suffering greatly from the recession, the coronavirus, the general systemic sense that things are far from fair in the U.S."
"If you look at coronavirus, all the strife in our streets right now over police brutality, the impact of the recession," continued Beyer, "all are connected to the systemic racism that's expressed in our economy."
Bloomberg – Colleges bring a certain indefinable something to college towns. They also bring at least two definable somethings: students and sports. Without those, many college towns would become ghost towns.
If students don't return to campuses in the fall because of Covid-19, families won't visit and patronize hotels, restaurants and shops. If the fall football season is canceled or played with curtailed seating, fans won't be arriving by the thousands and spending by the millions.
Small businesses in towns like Easton, Pennsylvania, the home of Lafayette College, rely not only on a steady revenue stream from students and college employees, but also on frequent floods of visitors attending games and events.
That all dried up in March, when Lafayette and most other U.S. colleges sent students home and canceled sports for the remainder of the school year to limit contagion of the novel coronavirus.
NY Daily News – Areas including Manhattan and the Hamptons where businesses have been widely reported for violating social distancing rules could see their reopening plans "reversed," Gov. Cuomo threatened Sunday, even as Saturday marked the lowest number of new COVID-19 deaths in the state since the peak of the nightmare in April.
The state has received a whopping 25,000 complaints about establishments that are serving customers and allowing drinking on the streets, he said, noting Manhattan and the Hamptons are "leading areas in the state with violations."
"I am warning today in a nice way: consequences of your actions," Cuomo said at an Albany press conference, noting businesses can lose their liquor licenses for breaking social-distancing rules. "We have 25,000 complaints statewide. I'm not going to turn a blind eye to them."
The threat came as social media have been flooded with photos of revelers congregating in Greenwich Village, the Upper East Side and Hell's Kitchen — areas that typically draw diners and drinkers. The images depict city residents letting off steam after nearly three months of lockdown orders in which bars and restaurants have been prohibited from serving customers on their premises.
Huge crowds were seen drinking outside bars at St. Mark's Place through the weekend, with many people shunning masks and social-distancing rules tossed out the window. The throngs were so big, they spilled out into the street, forcing cars to drive by at slow speeds.
"It was pandemonium," resident Derek Karpel, 40, told the Daily News. "There are some people that are just stupid."
But by Sunday afternoon, there were just a few small groups hanging out in the area, including Ellen Jordan, 38, and four masked friends who were drinking cocktails from plastic bags.
"You have to be careful if you're having a million people on the street and they're not actually wearing masks," she observed. "If someone is getting super drunk, the first thing that happens is the mask comes off."
Cuomo voiced high dudgeon at the collapse of social-distancing guidelines.
Economy & Business
Bloomberg – 24 Hour Fitness Worldwide Inc. sought court protection from its creditors, unable to keep up with debt payments after the Covid-19 pandemic shut down gyms nationwide. The fitness chain's Chapter 11 petition was filed in Delaware, court papers show. 
Bloomberg – The "Trump Bump" hasn't benefited most Americans, with fewer than one in six saying their personal finances have improved since Donald Trump became president, according to a survey commissioned by Bankrate.com
Almost twice as many respondents said they're worse off since Trump moved into the White House in January 2017, while about half of the U.S. adults polled, 45%, said their financial situation has stayed about the same.
Groups likely to report doing better under Trump included men, those identifying as white, and those earning $80,000 or more annually.
Covid-19 is only partly to blame. Three out of five of those surveyed said they failed to see any improvement in their personal wealth during Trump's presidency, even before the coronavirus slammed the U.S., cratered the economy, and ate into stock market gains of the past three years.
Science & Technology
Study Finds – Nature shows and documentaries like "Planet Earth" from the BBC or "Our Planet" on Netflix show just how much video recording technologies have improved over the years. Filmmakers have done their best to bring viewers as close to the action as possible. But they may just be scratching the surface of what could come. A team of engineers and computer scientists from King Abdullah University of Science and Technology boast new technology that will give people a live experience of the ocean depths — thanks to underwater WiFi. 
The research team built a device called "Aqua-fi," which acts like an WiFi booster so deep-sea divers have internet access while underwater. This will allow divers to share live feed from their position underwater to the surface. 
EFF – Across the United States, people are taking to the street to protest racist police violence, including the tragic police killings of George Floyd and Breonna Taylor. This is a historic moment of reckoning for law enforcement. Technology companies, too, must rethink how the tools they design and sell to police departments minimize accountability and exacerbate injustice. Even worse, some companies profit directly from exploiting irrational fears of crime that all too often feed the flames of police brutality.
So we're calling on Amazon Ring, one of the worst offenders, to immediately end the partnerships it holds with over 1300 law enforcement agencies.
Mirror – We are not alone – with 36 intelligent alien races living in our galaxy, according to a new study.
British scientists have calculated that there could be dozens of other extra terrestrial lifeforms within the Milky Way.
But they said it is likely the average distance to such civilisations would be 17,000 light-years – making detection and communication "very difficult" with our present technology.
Their findings, published in The Astrophysical Journal, aim to shed fresh light on the age old question whether there are other life forms within our Universe.
The University of Nottingham team said that obtaining good estimates of the number of possible extraterrestrial civilisations has previously been "very challenging."
They decided to take a new approach to the problem.
Using the assumption that intelligent life develops on other planets in a similar way as it does on Earth, the research team obtained an estimate for the number of intelligent communicating civilisations within our own galaxy, the Milky Way.
Health
Dr. Leonard Coldwell – Onions, from the allium family like garlic, are one of the most potent of nature's root vegetables. All root vegetables are very powerful for your health and onions are no different. Onions can be used in so many different ways and have many health benefits connected to the consumption of onions. Most people have onions in their kitchens which makes onions great as a natural remedy for many ailments. Here are health benefits of onions with remedies and recipes.
The Health Benefits of Onions
High in Vitamin C, Potassium, Folate, Magnesium, Calcium and Phosphorus.

High in Quercetin, an antioxidant studied for its ability to prevent heart disease and improve heart health.

Onions are anti-bacterial and are high is sulfur that help kill off salmonella and E. Coli.

They help prevent cancer with their sulfuric compounds and high antioxidants.

They help with osteoporosis as they build bone and mineral density.

An onion can lower blood sugar levels and improve insulin levels.
Onions as an Immune Booster
The onion does a wonderful job at supporting the immune system. They are anti-bacterial and anti-viral and therefore a great immune booster. I use the Master Tonic to boost my immune system daily to prevent myself from getting sick. It is an all organic raw recipe with Apple Cider Vinegar and nature's most powerful ingredients. In fact it is the one supplement that should be taken daily for immune boosting health and as a cold and flu remedy.
Onion Soup is a great way to get onions into your body. Throw the whole onion in, skins too because they have the most quercetin in them. When I am making bone broth, I add lots of onions with the skins to make the bone broth extra immune boosting. Here is a recipe to make bone broth. You can also make a french onion soup.
Onions for Coughing and Congestion
Onions helps to bring mucus and clear congestion in the chest. Using Onion Honey Syrup or a Onion Poultice on the chest are the best ways to clear coughing and congestion.
Honey Syrup Recipe:
Heat up chopped onions in a saucepan fully coated with honey.

Heat on very low until onions are clear.

Take a spoonful every 3 hours until symptoms go away.
How to make an Onion Poultice:
Slice an onion and place in water, heating the onion up.

Let onion cool then wrap the onion in a towel.

Gather the ends of the towel with a rubber band and place on the chest or back

Leave on for about 20 minutes. It is good to repeat every few hours until symptoms are gone.
Onions to Pull Out Infections and Toxins from Feet
Onions have been used for centuries as a way to pull infections out of the body. An onion poultice can be wrapped around bees stings, boils to draw out infections. If you come down with a cold or flu, wrapping onion on the bottom of the feet, pulls out toxins and infections while you sleep. It is also used in eastern medicine as a way of detoxing.
Onions for Ear Infections
Onions can be used to help clear ear infections. By cutting an onion in half and placing it on the ear. You can also squeeze some onion juice in the ear to help relieve infections.
Onion for Toothaches
Chewing on a piece of raw onion will help kill germs, prevent tooth and gum disorders and helps relieve toothaches.
Newsmax – The U.S. Food and Drug Administration on Monday revoked the emergency use authorization for malaria drug hydroxychloroquine as a treatment for COVID-19, the use of which has been championed by U.S. President Donald Trump.
The FDA said based on new evidence, it was no longer reasonable to believe that oral formulations of hydroxychloroquine and the related drug chloroquine may be effective in treating COVID-19.