Today's News: June 14, 2018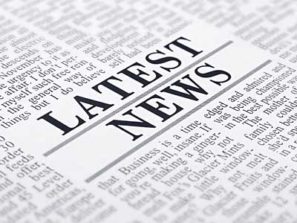 World News
Hungarian PM: Population Replacement Underway in Europe; Speculators Profit from Ruination
Breitbart – Hungary's Viktor Orbán has warned that another "high tide" of mass migration is approaching and that financial speculators like George Soros hope to profit from the "ruination of Europe" via mass migration.
Merkel under pressure in escalating row over immigration
AFP – German Chancellor Angela Merkel faced a tense showdown Thursday within her divided conservative camp over the flashpoint issue of immigration that could threaten her political future.
Merkel was confronted with an open rebellion by her hardline Interior Minister Horst Seehofer, long a fierce critic of her liberal stance on refugees who wants to toughen border controls.
Million move from Venezuela to Colombia — in just two years!
Miami Herald – Almost 1 million people from Venezuela are thought to have poured into neighboring Colombia in the last two years, amid a grinding economic, social and political crisis that has rattled the region.
On Wednesday, Colombian authorities said a nationwide census found that 442,462 Venezuelans are living in the country without proper documentation and 376,572 Venezuelans are in the country legally — for a total of 819,034.
However, they also estimate that more than 160,000 Colombians who were long-term residents of Venezuela have returned in recent months.
U.S. News, Politics & Government
Kardashian pushes president for more commutations
NBC – Kim Kardashian West has given the White House reports on several other nonviolent criminal offenders for possible commutation after she persuaded President Donald Trump to commute the sentence of Alice Marie Johnson, she told "Today" in an exclusive joint interview with Johnson.
Who gets Yosemite? Where top landmarks would fall in 3 Californias plan
The Mercury News – In many places, the divide would get tricky. For example, Yosemite National Park would suddenly straddle two of the new states since part of it is in Madera (Southern California) while other parts are in Tuolumne and Mariposa (Northern California) counties. And don't even get us started with probable battles over how the state's precious water reserves would be distributed since California is currently criss-crossed with an insanely complex grid of aqueducts, dams, levees and channels.
Sessions slams Comey on eve of damning IG report
The Hill – On the eve of the release of a potentially explosive new report, Attorney General Jeff Sessions defended the termination of the FBI's top two former executives and warned that the forthcoming report on the FBI's handling of the Hillary Clinton email probe could result in more people being fired.
In an exclusive interview with The Hill's new TV show "Rising," which aired Thursday morning, Sessions defended the decision to fire ex-Director James Comey, whom he said "made a big mistake" that belied a "serious breach of discipline."
Mueller 'Accidentally' Exposes Names in Manafort Case
Law & Crime – Special Counsel Robert Mueller and his team have been aggressively pursuing former Trump campaign chairman Paul Manafort, even tacking on new charges of obstruction of justice due to alleged attempted witness tampering.
Although Mueller has been tight-lipped about evidence and witness identification up to this point, his team appears to have screwed up by outing journalists who "produced messages to the FBI" about Manafort's alleged "coaching up" on lobbying practices. Manafort was indicted in D.C. back in October 2017 for alleged financial fraud and violating lobbying disclosure laws. There's also a case against him in the Eastern District of Virginia (EDVA).
Economy & Business
Canadians boycott US products, cancel vacations to America.
New York Post – Canadians have taken to practicing pocketbook diplomacy in defense of Prime Minister Justin Trudeau, who is caught in a trade war of words with President Trump, by boycotting American goods and canceling vacations to the United States, according to a report.
Shoppers are shunning Kentucky bourbon, California wine and Florida oranges, and avoiding American companies like Starbucks, Walmart and McDonald's, Canadian network CTV News reported on Wednesday.
AMAZON Steps Up Hollywood Talent War With NETFLIX
Hollywood Reporter – Jennifer Salke's plan for the streamer includes "hands-on" development, 'Lord of the Rings' by 2021 and a strategy to use her deep relationships to build an "alternative to Netflix's volume."
Energy & Environment
Tennis Ball-Sized Hail Damages Homes Across Colorado Springs
CBS – Hail the size of tennis balls caused a lot of damage to communities south of Colorado Springs early Wednesday morning. That hail storm caused a lot of damage. According to the National Weather Service, it was the strongest overnight hail storm in El Paso County in more than 20 years. The NWS says that the county has not seen hail measuring more than two inches since 1995.
Science & Technology
Robots can outsmart humans to make SLAVES, expert warns
Daily Star- There is currently a worrying disagreement over what artificial intelligence scientists are working towards, according to Max Tegmark.
The world-leading professor believes this could lead to grave consequences, having noted research into robots that are capable of enslaving humans.
And, speaking at a technology conference for TedTalks, Max revealed there is currently conflict in the industry, as concerns rise that humans will not be able to keep up with the machines they create.
Gardening, Farming & Homesteading
Health
Brain-Eating Amoeba Found In Louisiana Water System
CBS – – A potentially deadly brain-eating amoeba has been found again in Terrebonne Parish. Independent testing returned positive results for Naegleria fowleri, which causes fatal brain swelling and tissue destruction, in Pointe-aux-Chenes, according to CBS affiliate New Orleans WWL-TV, as well as The Courier.
The Terrebonne Consolidated Waterworks District issued the notification Sunday and has temporarily switched to a different disinfectant to kill the organism.
Despite the Louisiana heat, residents are ignoring their swimming pools and nearby bayous. They're terrified of something they can't see but that officials warn is present.
Web giants 'fuelling child mental health crisis'
Telegraph – NHS is "picking up the pieces" of an epidemic of mental illness among children, fuelled by social media, the head of the service has warned.
Simon Stevens urged companies like Google and Facebook to take more responsibility for the pressures they place on children.
It follows calls for social media and online gaming firms to have a statutory "duty of care" to protect children from mental ill health, abuse and addictive behaviour.
Please follow and like us: