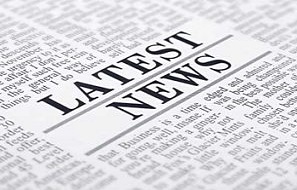 World News
Saudis Are Hiding the Real Location of Mount Sinai, Bible Researchers Claim
Sputnik – The biblical Mount Sinai is traditionally placed in Egypt's Sinai Peninsula, but some researchers say it could be located over a hundred miles eastwards on the Arabian Peninsula across the Gulf of Aqaba.
Ryan Mauro, the national security analyst at the non-profit anti-extremist Clarion Project, and the Doubting Thomas Research Foundation have released the results of a two-year joint search for the holy site in a documentary titled "Finding the Mountain of Moses: The Real Mount Sinai in Saudi Arabia".
According to the new investigation, the actual place where Moses received the Ten Commandments is in Saudi Arabia, and the Kingdom is well aware of this fact.
The documentary claims, based on several Christian, Jewish, and Islamic sources, that the biblical Mount Sinai is actually located in northwest Saudi Arabia. Ryan Mauro alleges that the Saudi government has been trying to conceal its location from the rest of the world using "fences, police, and a threat of force".
He has interviewed locals and reached out to a person connected with jihadists to back up his claims.
"When I was in the jihad world, we all knew the Mount Sinai was in Saudi Arabia," said an unidentified man, who hid his face and used a voice-changing filter. "The people on the outside, even most Muslims, had no idea that it was there. Because we, fighters, didn't want anyone to know about it."
"We all knew that the Saudi government hid it and protected it with security, and we all agreed with it. We believe that if a site — even a holy site — is visited by people and used for idolatry, it should be destroyed. But our hiding it, according to the Islamic law, is what saved it so you can see it today and appreciate it."
Mauro claims key evidence is in jeopardy due to a $500 billion futuristic mega-city project, which is to be built in the coming years. "The Saudis are construction a super city that is planned to be 33 times the size of New York. If all of us don't take action, Saudi construction in the area may destroy key evidence and prevent excavation for the foreseeable future."
He has launched a website to try and convince Saudi Arabia to preserve the site.
Mexican drug lord Joaquin 'El Chapo' Guzman guilty in US trial
Al Jazeera – Notorious Mexican drug lord Joaquin "El Chapo" Guzman was found guilty in a US court on Tuesday of operating a criminal enterprise.
Jurors in federal court in Brooklyn began delivering their verdict following an 11-week trial. Guzman, 61, now faces a possible sentence of life in prison.
Guzman was convicted on all 10 criminal charges he was tried for. US prosecutors said he had amassed a $14bn fortune through bribery, murder and drug smuggling.
Guzman, one of the major figures in Mexican drug wars that have roiled the country since 2006, was extradited to the United States for trial in 2017 after he was arrested in Mexico the year before.
Though other high-ranking cartel figures had been extradited previously, Guzman was the first to go to trial instead of pleading guilty.
Guzan's trial included nearly three months of testimony about a vast drug-smuggling conspiracy steeped in violence.
Taliban name negotiating team before new talks with US
Al Jazeera – The Taliban has named a 14-member team of negotiators, including five former Guantanamo Bay inmates and a high-profile jailed leader, for the second round of talks with the United States.
With the move announced on Tuesday, the group has pushed for the release of Anas Haqqani, younger brother of the leader of the powerful Taliban faction, Haqqani network. He is currently held in a jail in Afghanistan's capital, Kabul.
Taliban spokesperson Zabihullah Mujahid said Haqqani "should be released to start work on the negotiating team". He said Haqqani "was a student at the time of his arrest and was not involved in any activity for which he should be arrested".
The Taliban negotiating team has been announced in advance of talks this month with US envoy Zalmay Khalilzad, who has been meeting with the armed group in Qatar's capital Doha to try to end America's longest war.
U.S. News, Politics & Government
Sheriffs in Washington State Are Receiving Death Threats Over Their Refusal to Enforce Gun Control
Edward Griffin – Washington state passed a gun-control law in November that raised the age of purchasing a rifle to 21, created an 'enhanced background check, requires gun buyers to complete a firearms safety training course, and established storage requirements. A number of sheriffs around the state, including those from Spokane, Chelan, Stevens, Douglas, Benton, Adams, and Lewis counties, have refused to enforce the law because, in their view, it violates the Second Amendment. In response, threats to kill these sheriffs and all Republicans were posted on Facebook.
Universal Background Checks Are Back
Mises Institute – While everyone was chatting about the 2018-2019 United States government shutdown, House Democrats introduced a universal background check bill H.R. 8 on January 8, 2019.
Marketed as a means to fight gun violence, this year's UBC bill is the flagship legislation for gun controllers in the House. It would require almost all firearms sales and loans to be conducted by a Federal Firearms Licensee (FFL). In turn, all these transactions go through the National Instant Criminal Background Check System (NICS), closing the so-called " gun show loophole."
UBCs are present in eleven states (California, Colorado, Connecticut, Delaware, Nevada, New Jersey, New York, Oregon, Rhode Island, Vermont, and Washington) and the District of Columbia. States like Maryland and Pennsylvania mandate background checks for handguns but not for long guns, such as rifles and shotguns.
Democrats, however, are not alone in this gun control battle. They can count on the bipartisan support of Republican Congressmen like Peter King, Brian Fitzpatrick, Brian Mast, Fred Upton, and Chris Smith.
The outrage following the Las Vegas, Sutherland Spring, and Parkland shootings has given gun control new life. With a wave of states passing bump stock bans and red flag gun confiscation orders , gun control momentum is now making its way to Congress. Infuriated by America's supposedly, lax gun laws, gun controllers insist that UBCs are necessary tools to suppress the gun violence epidemic taking place in the U.S.
Pure Hype, Little Results
Is the hype behind UBCs warranted?
When surveying the case of Missouri, John Lott's research in the War on Guns determined that Missouri's UBC had a negligible impact on murder rates:
Between 1981 and 2007, Missouri had "universal background checks" in addition to the federal "Brady Law" background checks. The "universal" checks required that private sales of handguns – as opposed to sales done through stores – also be subject to such checks.
In the five years after 2007, when universal background checks were abandoned, Missouri's murder rate rose by 17 percent. However, in the five years before that change, it had actually increased by 32 percent. Missouri was already on an ominous path and the rate of increase slowed after the law was eliminated.
NY's New Abortion Law Allows Man Who Killed Pregnant Girlfriend to Get Away With Death of Unborn Child
Christian News – A Queens man who is accused of killing his pregnant girlfriend will not face a charge for the death of his unborn child due to the new abortion law signed by New York governor Andrew Cuomo. The assailant had originally been charged with "abortion in the second degree," but as abortion in both the first and second degree were removed from the criminal code via the Reproductive Health Act, the count was consequently dropped and he will not face any penalty for the baby's death.
Anthony Hobson, 48, was arrested Friday in the death of Jennifer Irigoyen, 35, who was five months pregnant at the time of the incident.
Hobson allegedly attacked Irigoyen in the middle of the night last Sunday as he dragged her out of her apartment and began stabbing her in the vestibule area.
"He's got a knife! He's going to kill the baby!" Irigoyen screamed, witness Maurice Roman Zereoue told the New York Post.
Building superintendent Lisa Raymos advised the outlet that surveillance video shows Hobson stabbing his girlfriend's abdomen area.
"The first time, he stabbed her in the stomach," she outlined.
Irigoyen also suffered stab wounds in her neck and torso. She was transported to Wyckoff Hospital, but both she and the baby were soon pronounced dead.
Hobson later turned himself in to the police, and was charged with second-degree murder, second-degree abortion, fourth-degree criminal possession of a weapon and tampering with evidence.
"A woman was brutally stabbed—killing her and the unborn child," Queens District Attorney Richard Brown said in a statement. "The defendant is alleged to have shown no mercy and no regard for human life when he repeatedly and purposely plunged a knife into this expectant mother's abdomen, torso and neck."
However, a spokesman for Brown's office later told the Post that the abortion charge was dropped because of the changes to the criminal code signed by Gov. Cuomo.
"[It] was repealed by the legislature, and this is the law as it exists today," they explained, according to the article "Accused Murderer Spared Abortion Charge Thanks to Cuomo's New Law".
Section 125.40 of New York State law had declared that "[a] person is guilty of abortion in the second degree when he commits an abortional act upon a female." Second-degree abortion applied to the unborn who were 24 weeks gestation or less, and as Irigoyen's baby was 20-weeks gestation, the charge initially was filed.
A first-degree abortion charge would have applied to children over 24 weeks, as state homicide law used to read, "Homicide means conduct which causes the death of a person or an unborn child with which a female has been pregnant for more than twenty-four weeks." Second-degree abortion would not be considered an act of homicide, but still an abortive criminal act under the "Homicide, Abortion and Related Offenses" section of the state law, Article 125.
It had defined an "abortional act" as "an act committed upon or with respect to a female, whether by another person or by the female herself, … whether directly upon her body or by the administering, taking or prescription of drugs or in any other manner, with intent to cause a miscarriage of such female."
While the unborn were not considered persons under the previous law, as it stated that "when referring to the victim of a homicide, [a person] means a human being who has been born and is alive," killing an unborn child over 24 weeks gestation was still an act of murder, and killing those 24 weeks and under was considered a lesser offense of "abortion in the second degree."
No longer. The Reproductive Health Act, signed by Cuomo on the 46th year of Roe v. Wade, removed both the first and second degree abortion statutes from the criminal code, including acts of self-abortion.
Read the law in full here. Text crossed out in red refers to that which was struck from the former criminal code.
Florida School Hires Former US Soldiers to Prevent Mass Shootings
Activist Post – Just south of Tampa, Fla., students at the Manatee School for the Arts (MSA) roam the hallways past an armed combat veteran who is constantly looking out for threats. By the end of February, another one will be manning a guard shack at at the school's entrance.
39-year-old Harold Verdecia, a former infantryman in the US Army who completed tours in Iraq and Afghanistan, patrols the hallways of Manatee strapped with a 9mm Glock 19X and a Kel-Tec "Bullpup" rifle, according to the Herald Tribune.
Verdecia isn't there to get to know the kids, break up fights or do the typical community-policing that school resource officers typically do, said MSA Principal Bill Jones.
Verdecia has one job: Stop an active shooter. –Herald Tribune
"When seconds count, (Palmetto police) are only a few minutes away," says Principal Jones – who has gamed out the nightmare school shooter scenario in exacting detail. He's also justified Verdecia's use of a semi-automatic rifle instead of just a handgun.
"We're not looking for a fair fight," Jones said in an interview cited by the New York Times. "We're looking at an overwhelming advantage."
With a shooter just 100 feet away, there aren't many officers who could take the suspect down with a handgun, according to Jones. With a rifle, however, Verdecia could make that shot with hollow-point bullets designed to flower on impact and shred the shooter's internal organs instead of exiting his body and hitting someone else.
In order to become a guardian, Verdercia completed the 144-hour training course that the Manatee County Sheriff's Office ran for the school district, plus additional training to be qualified to carry the rifle. District general counsel Mitch Teitelbaum said while school district guardians are trained using 9-millimeter Glocks, charter schools have the freedom to arm their guardians with other weapons.
Despite his status as perhaps the most lethal guardian in Manatee County, Verdecia is soft spoken and quietly dedicated to his task. He estimated he walks 9 miles a day, patrolling the vast campus.
Jones said Verdecia earns more than $50,000 a year, plus benefits, to protect the more than 2,000 students at MSA. He is hoping to hire another guardian soon, and Jones was reviewing applications in his office on Thursday. –Herald Tribune
To protect himself from incoming fire, Verdecia wears body armor.
Proposed border deal agrees to new barriers, but no wall
Christian Science Monitor – Eager to avoid another government shutdown, congressional negotiators have reached a tentative agreement that will finance new barriers along the US-Mexico border – though with less fencing than President Trump previously demanded.
'No decision' made about deal to dodge another US gov't shutdown
Al Jazeera – US President Donald Trump has not yet decided whether to back a deal hammered out by congressional negotiators to avert another partial government shutdown, the White House said on Tuesday, putting the future of the agreement that contains funds for US-Mexico border security but not his promised wall in doubt.
Democratic and Republican negotiators reached the tentative deal on Monday night on border security provisions and money to keep several government agencies including the Department of Homeland Security funded through September 30, the end of the current fiscal year.
Temporary funding for about a quarter of the government is due to expire on Friday.
Economy & Business
Socialist "Green New Deal" Points the Way to Hyperinflation
Activist Post – Socialist Venezuela's economic collapse and hyperinflationary spiral serves as a warning for American investors. It's what can happen when a government spends perpetually beyond its means and refuses to face reality.
Despite a U.S. economy that appears relatively strong and stable on the surface, its foundation is beginning to crack under the pressure of a $22 trillion (and growing) debt load.
Both Republicans and Democrats are to blame for that. But rising pro-socialist sentiment within the Democrat Party could turn our current debt danger into a clear and present disaster.
We are potentially just one election away from heading down a road to economic ruin – one that could bring about a Third World-style hyperinflation in the United States.
In his State of the Union Address last week, President Donald Trump specifically warned Americans of the dangers of socialism. He noted that it is gaining traction within some quarters of American politics.
He concluded, "Tonight, we renew our resolve that America will never be a socialist country."
Tellingly, many Democrats refused to applaud in approval.
Bernie Sanders, who nearly won the Democrat presidential nomination in 2016 as an avowed socialist, scowled. His Senate colleague, Massachusetts ultra-liberal Ed Markey, sat stone faced with arms folded. Meanwhile, rising far-left star Alexandria Ocasio-Cortez tuned out Trump and plotted her next publicity stunt.
Cortez, Sanders, Markey, and 2020 presidential hopefuls including Cory Booker are pushing what they call a "Green New Deal."
This radical proposal would be the biggest expansion of government size and power in history.
It would impose draconian, economically crippling restrictions on industry and transportation while authorizing trillions of dollars in new spending on everything from windmill farms, to universal college, to universal healthcare, to reparations for historically aggrieved groups, to "economic security" handouts to people who are "unable or unwilling to work."
"The Green New Deal Would Spend the U.S. Into Oblivion," blared a Bloomberg headline.
The article warned of "unrealistic and ruinously expensive economic proposals" contained in the Green New Deal. It would "take every big spending idea that has emerged on the political left in recent years and combine them into one large package deal, with little notion of how to pay for them all."
The Green New Deal would plunge the United States into full-fledged socialism. If a champion of it like Cory Booker somehow wins the White House in 2020 and Republicans lose the Senate, there may be no stopping America's march toward economic oblivion.
This political "black swan" scenario is just one among other potential triggers of hyperinflation. A world war or a systemic failure of the Fed-backed fractional reserve banking system are other potential triggering events.
A currency crisis of some magnitude (which may or may not reach the level of hyperinflation) appears to be inevitable even under favorable assumptions about our political and economic future.
Treasury Department Flooding Market With Bonds
SciffGold – As we pointed out in an article last week, the US federal government has added $1.5 trillion to the national debt over the last 12 months. As a result, the US Treasury Department is flooding the market with bonds. Meanwhile, the biggest buyers of US debt – China, Japan and the Federal Reserve – are shrinking their Treasury holdings. For the past several months, we've been saying this is a big problem for the US government that most people are overlooking. And we aren't the only ones sounding warning bells.
Last week, the chair of the Treasury Borrowing Advisory Committee (TBAC) sent a letter to Steven Mnuchin containing what the Financial Times called "a bombshell."
According to TBAC calculations, the Treasury Department will need to sell a staggering $12 trillion in bonds over the next decade. Even without factoring in the possibility of a recession this will "pose a unique challenge for Treasury."
Keep in mind, Peter Schiff has been saying that a recession is already a done deal, so, it's pretty foolish not to factor in that possibility.
Here's how the Financial Times summed it up.
In plain English, the Wall Street luminaries on the committee were asking who on earth — or in global finance — will buy this looming mountain of Treasuries?"
Energy & Environment
NJ Voters Furious As Governor Prepares To Sign a Law That Will Tax Rain Water
ZeroHedge – Just when frustrated residents of New Jersey, one of the most heavily taxed states in the US, thought Democratic Gov. Phil Murphy had already brought the state into the ninth circle of taxation hell with new taxes to save the state's ailing pension system, middle class voters in one of the least affordable states in the country have now been given one more thing to complain about: A tax on the rain.
After a bill authorizing the new local taxes was passed by the state late last month, Murphy is preparing to sign it into law, over the objections of the state's Republicans, according to the New York Post.
As one state lawmaker told the post, just when NJ residents thought the state had already laid claim to every revenue stream imaginable, Democrats have found one more thing to tax.
"Every time you think there's nothing left to tax, we come up with something else," Assemblyman Hal Wirths (R-Morris-Sussex) exploded during a debate on the measure.
"It's just never-ending down here."
And voters are understandably furious.
Science & Technology
Life With Big Brother: More than 26 million people shared their DNA with ancestry firms, allowing researchers to trace relationships between virtually all Americans: MIT
CNBC  – More than 26 million people — more people than in all of Australia — have shared their DNA with one of the four leading ancestry and health databases, allowing researchers to extrapolate data on virtually all Americans and raising some serious privacy concerns, according to the MIT Technology Review.
Consumers purchased the same number of at-home DNA tests in 2018 as in all previous years since 2012 combined, according to the publication. If the trend continues, the companies could house the genetic information of over 100 million people — about a third of the U.S. population — within two years.
"For consumers, the tests — which cost as little as $59 — offer entertainment, clues to ancestry, and a chance of discovering family secrets, such as siblings you didn't know about," according to MIT Technology Review. "But the consequences for privacy go well beyond that. As these databases grow, they have made it possible to trace the relationships between nearly all Americans, including those who never purchased a test."
Ancestry and 23andMe are the two main players in the genetic and ancestry testing business, with Ancestry collecting 14 million DNA samples as of Jan. 1 and 23andMe collecting 9 million samples. The other companies reported a combined total of 3.5 million samples collected.
SOFIA Finds Dust Survives Obliteration in Supernova 1987A
NASA – Dust particles form as dying red giant stars throw off material and become part of interstellar clouds of various sizes, densities and temperatures. This cosmic dust is then destroyed by supernova blast waves, which propagate through space at more than 6,000 miles per second (10,000 km/sec)!
Supernova explosions are among the most powerful events in the universe, with a peak brightness equivalent to the light from billions of individual stars. The explosion also produces a blast wave that destroys almost everything in its path, including dust in the surrounding interstellar medium, the space between the stars. Current theories predict when a supernova blast sweeps through a region of space, much of the dust would be destroyed, so there should be little dust left.
Observations with SOFIA, however, tell a different, mysterious story — revealing more than 10 times the dust expected. This suggests that dust is much more abundant in the wake of a blast wave than theories estimate.
The new study is based on observations of a nearby supernova explosion, called Supernova 1987A. When it was discovered in 1987, it was one of the brightest supernovae seen in 400 years! Due to its close proximity, astronomers have been able to monitor its impact on the surrounding environment continuously for the past 30 years.
SOFIA's observations of the iconic supernova suggest dust may actually be forming in the wake of the powerful blast wave. These results are helping astronomers solve the mystery surrounding the abundance of dust in our galaxy.
"We already knew about the slow-moving dust in the heart of 1987A," said Mikako Matsuura, a senior lecturer at Cardiff University, in the United Kingdom, and the lead author on the paper. "It formed from the heavy elements created in the core of the dead star. But the SOFIA observations tell us something new about a completely unexpected dust population."
The observations were published in a recent issue of Monthly Notices of the Royal Astronomical Society.
Health
FDA Admits That Government Is Recommending Untested, Unlicensed Vaccines for Pregnant Women
Children's Defence Fund –  Robert F. Kennedy, Jr. says, "As a nation, we can no longer pretend our trusted agencies are protecting our children. It is time to hold federal agencies accountable."
WASHINGTON, D.C., Feb. 11, 2019—In response to a Freedom of Information Act (FOIA) lawsuit, the FDA has admitted, for the first time, that government agencies, including the CDC, are recommending vaccines for pregnant women that have neither been licensed for pregnant mothers by FDA nor tested for safety in clinical trials. The lawsuit, filed by Children's Health Defense (CHD) attorney, Robert F. Kennedy, Jr. on behalf of Informed Consent Action Network(ICAN), a vaccine safety advocacy group, sought all clinical trial data used by FDA to approve influenza vaccines for pregnant women. The FDA's terse reply: "We have no records responsive to your requests."
The manufacturers of flu and Tdap vaccines warn against their use for pregnant mothers since their safety has never been established. Package inserts state that it is "not known" whether the vaccines "will harm an unborn baby" and there are "insufficient data" on use in pregnant women to inform vaccine-associated risks. FDA regulations strictly prohibit pharmaceutical companies from marketing products for "off-license" uses. Noncompliant companies are routinely prosecuted criminally and civilly, paying billions in lawsuits and settlements.
The CDC nevertheless has actively recommended influenza vaccination during any trimester of pregnancy since 2004 and has told pregnant women to get Tdap shots (for tetanus, diphtheria and pertussis) since 2011. The FDA is responsible for vaccine safety and licensing, but, in the just-released court documents, it admits that it has no safety data to back up the pregnancy recommendations. FDA's website states that it has never formally approved any vaccines "specifically for use during pregnancy to protect the infant."
Blanket recommendations for vaccination during pregnancy are a dangerous proposition due to vaccination's ability to activate a maternal immune response that can damage the developing fetal brain—just as infections during pregnancy sometimes do. In 2008, neuroscientist Paul Patterson warned, "Even if it happens less than 1% of the time, vaccinating an entire population of pregnant women could affect thousands of children."
Long-term safety studies have not been designed to detect vaccine-related fetal injuries, but a 2017 Kaiser study of over 45,000 women (published in JAMA Pediatrics) showed an elevated risk of birth defects and a 20% higher risk of autism in children whose mothers received a first-trimester flu shot. After the authors applied a statistical correction that lessened the significant association, renowned UCLA statistician Sander Greenland criticized the methodologically "inappropriate" decision, noting that pharmaceutical researchers use the technique when they don't like a result and "want to see if they can get rid of it."
CDC data show that women who received certain flu shots from 2010 to 2012 had a 7.7 times greater risk of miscarriage than women who did not receive those vaccines. CDC published the study in Vaccine but omitted those findings from its press release, leaving pregnant women ignorant of the vaccines' true risks. CHD's Chairman Robert F. Kennedy, Jr. notes that most flu shots given to pregnant women still contain a mercury-based preservative thimerosal.  Thimerosal is acknowledged by Proposition 65 in California as a reproductive toxicant and exposure during pregnancy can cause learning and behavioral problems. Tdap contains aluminum, which FDA regulates as a toxin in parenteral nutrition but not in vaccines.
The FDA's admission that CDC is recommending untested and unlicensed vaccines follows another disclosure forced by an ICAN/CHD lawsuit. HHS confessed that it has not once complied—in over 30 years—with statutory requirements for regular review of childhood vaccine safety, nor reported to Congress on measures to improve safety. The National Childhood Vaccine Injury Act established the requirements while essentially eliminating manufacturers' legal liability for childhood vaccine injuries.
Just One Week Of Eating Organic Lowers Toxin Levels, Study Finds
Mind Body Green – If you're new to the world of health and wellness, some of the very first advice you often hear is to eat organic. But with prices that can be sky-high and pesticides covering virtually every part of conventional produce, eating organic can be easier said than done.
Researchers out of the University of California at Berkeley and the University of California at San Francisco, however, just came to a breakthrough conclusion that should be reason enough to kiss conventional fruit and veggies goodbye: After less than one week of eating organic, toxin levels in the body were dramatically lowered.
In the study, four families from different backgrounds ate a conventional diet for six days, then an organic diet for another six. By testing their urine before and after going all-out organic, researchers found huge drops in bodily pesticides. These pesticides have been connected with a ton of problems: cancer, hormonal imbalance, and neurological disorders, just to name a few.
The most stunning stat from their research was a 95 percent drop in a toxin called malathion, which is linked to brain damage in children.
"Right now, farming with toxic pesticides is the norm. But we can turn the system around. The science is clear that we can grow abundant food without pesticides," Dr. Kendra Klein, co-author of the study and senior staff scientist at organic research organization Friends of the Earth, told mbg.
"We need to organize, raise our voices, demand that our leaders step up and shift support, research, and policies to create a system where organic is for all."
Beef Industry-Backed Laws Make it Illegal to Sell Plant-Based 'Meat' Products in US
Free Thought Project – To those who may be unaware, the global beef industry is seething with corruption and corporatism at every level. From killing off endangered species in the US to protect cattle, to killing off journalists and activists in South America, big beef is a force to be reckoned with.Because factory farming cattle takes such a massive toll on the environment, the beef industry is in a constant state of damage control and subsequent lobbying.
It is estimated that approximately 80 percent of rain forest destruction in the Amazon is done to make way for cattle farming.
Instead of preventing the wholesale destruction of rain forests through illegal logging, and curbing the rampant pollution caused by cattle farming, government has proven to be in the pocket of the industry and has done everything in their power to worsen the problem.
When it was discovered that beef industry hitmen were murdering journalists and activists who exposed their crimes in the rain forests, instead of prosecuting the murderers, government increased the criminalization of activism and journalism. And in some instances, the murders were carried out by government agencies.
As TFTP reported, more than 180 people were killed in 2015 alone for attempting to prevent the illegal logging in the rain forest to make way for beef production.
7 Ways to Use Nutritional Yeast
Care2 – Long-adored by the vegan community—and lovingly dubbed "nooch"—nutritional yeast is finally coming into its own in the mainstream food world. Dairy-free cooks use it as a seasoning or flavor agent, of sorts. Made from a dried deactivated yeast strain (the same one bakers use to leaven bread), nooch packs a whole lot of umami, cheesy flavor in as little as a teaspoon.
When most people are introduced to nutritional yeast, they're advised to treat the yellow flakes like grated cheese—and while that advice is mostly true, you'd be doing yourself a disservice if you only break out the nooch to sprinkle on top of your pasta every once in a while.
Plus, nutritional yeast is a nutritional powerhouse. It's rich in vitamin B-12, fiber andprotein—so why not load up where you can?
7 WAYS TO USE NUTRITIONAL YEAST
Below, find some delicious ways to start using nutritional yeast in your every day meals.
Popcorn Seasoning
4-Ingredient Vegan Parmesan Cheese
Breakfast Fare
Creamy Polenta
Homemade Vegan Cheese Sauce
Cheesy Broccoli Soup
Baked Chips or Crackers