Today's News: August 20, 2019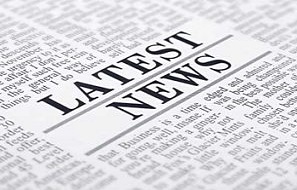 World News
Italian PM Conte resigning amid tensions in coalition
RT – Italian Prime Minister Giuseppe Conte has resigned, after delivering a blistering attack on Vice Premier Matteo Salvini after the deputy PM backed out of a shaky coalition.
Conte said he would step down on Tuesday, following a move last week by Salvini, who also serves as interior minister, to back out of a ruling coalition, plunging Italy into political turmoil.
"Salvini's decision [to call time on the coalition] is serious, it has relevant consequences for the economic and social life of the country," said Conte.
Russia accuses US of stoking tensions with missile test
Al Jazeera – Russia has accused the United States of stoking military tensions by testing a ground-launched cruise missile for the first time since Washington withdrew from a landmark Cold War-era nuclear pact earlier this month.
On Monday, the Pentagon said it tested a conventionally-configured cruise missile a day before that hit its target after more than 500km of flight.
Mom of 3 Arrested, Jailed for Putting Recycling in Wrong Color Bag – Police found woman's address after searching trash bags
Infowars -A UK mom served time in jail after she put her recycling out in the wrong color bag.
Ipswitch mother-of-three Lyndsey Webb, 34, reportedly used black bags for her recycling, unaware of a new March ordinance requiring her to use orange and clear bags.
In a span of 22 days, she left 60 bags out, according to MetroUK.
Webb was cited for four separate violations of the Environmental Protection Act, but when she failed to show up to an April court hearing she was arrested and detained in a holding cell.
She was also ordered to pay a fine of £50, as prosecutors argued the new changes had been widely publicized, and was "given a six-month conditional discharge," according to The Daily Mail.
Webb's lawyer, Jeremy Kendall, contended she'd received permission to continue to use black bags for her recycling, as she'd requested the new color bags but they never arrived.
"The black bags chucked out by Lindsey were flagged by a passing warden, who saw 10 bags dumped on the pavement," Metro reports, adding her address was found during a search of the bags and she'd additionally been identified through surveillance footage.
Kendall argued Webb failed to appear in court because she never received the court summons.
As for the 60 bags of trash in under a month, Kendall said Webb's three kids "generate quite a bit of waste."
Wide implications as Germany teeters toward recession
AP – Germany, Europe's industrial powerhouse and biggest economy, with companies like Volkswagen, Siemens and BASF, may be entering a recession, according to a gloomy report from the country's central bank Monday — a development that could have repercussions for the rest of the eurozone and the United States.
A technical recession is defined as two consecutive quarters of negative growth, and Germany saw a 0.1% drop in the April-to-June period. In its monthly report, the Bundesbank said that with falling industrial production and orders, it appears the slump is continuing during the July-to-September quarter.
"The overall economic performance could decline slightly once again," it said. "Central to this is the ongoing downturn in industry."
U.S. News, Politics & Government
Jeffrey Epstein Signed Will Days Before He Was Found Hung In Prison; Youngest Victims 12 Years Old       
Activist Post – Jeffrey Epstein the disgraced financial sex trafficker is alleged to have signed his will in the two-day period leading up to his death according to reports. However, other facts seem to conflict about the wealthy pedophile's death like Epstein himself telling his lawyers that his cell mate connected to the mob and ex-cop Nicholas Tartaglione had tried to kill him weeks prior when he was found on the ground.
This author just published a story entitled: "Deep DIVE: Death Of Another Pawn — Jeffrey Epstein, The Official Narrative Is The Real Conspiracy Theory," looking into the death of Jeffrey Epstein, others' deaths who may have been involved in the investigation, as well as those who were documented to be involved with the case, the corrupt plea deal, destruction of evidence and what has been discovered about Epstein's network summarized.
Now there is even more strangeness to add to the official narrative, as the NY Post reports that Epstein signed his will prior to having one of the most bizarre conspiratorial deaths since JFK, with more holes in the official narrative than that of Swiss cheese.
Rep. Pete King is the first Republican to sign on to the assault weapons ban
NY Daily News – An assault weapons ban that Democratic leaders have been reluctant to advance despite strong support among their rank-and-file members in the House just got its first Republican backer — Long Island Rep. Pete King.
"They are weapons of mass slaughter," King said shortly after his backing became public on Congress' website Monday.
"I don't see any need for them in everyday society," King said.
The Assault Weapons Ban of 2019 was rolled out in February by Rep. David Cicilline (D-R.I.), with 190 other Democrats onboard. An additional 11 lawmakers signed on after mass shootings in El Paso, Texas, and Dayton, Ohio, left dozens of people dead and many more injured, with King being among the most recent.
King had been the lead sponsor of a bill improving background checks when Republicans controlled the House and was already one of a handful of Republicans backing that bill now.
POLL: Biden regains double-digit lead over Dem field
CNN – Joe Biden has expanded his edge over the Democratic field in a new CNN poll conducted by SSRS, with 29% of Democratic and Democratic-leaning registered voters saying they back the former vice president.
That's up 7 points compared with a late June CNN survey. No other candidate has made meaningful gains over that time.
The shift returns Biden to a double-digit lead over his nearest competitors, Vermont Sen. Bernie Sanders at 15% and Massachusetts Sen. Elizabeth Warren at 14%. Their support is largely unchanged since earlier this summer.
Warren apologizes for heritage claim, woos Native Americans
AP – Democratic presidential candidate Elizabeth Warren offered a public apology Monday to Native Americans over her past claim to tribal heritage, directly tackling an area that's proved to be a big political liability.
"Like anyone who has been honest with themselves, I know I have made mistakes," the Massachusetts senator said at a forum on Native American issues in this pivotal early voting state. "I am sorry for the harm I have caused."
Monday's remarks were an effort to move past the fallout from her past claims of tribal ancestry, which culminated in a widely criticized release of a DNA analysis last year. The issue nearly derailed her campaign in the early days as President Donald Trump began derisively referring to her as "Pocahontas."
US 'ready' for mission in Venezuela: Top commander
Press TV – The United States Navy is "ready" to act in favor of Washington's interests in Venezuela, says a top American commander.
US Southern Command chief Admiral Craig Faller made the claims Monday in the Brazilian city of Rio de Janeiro as the United States kicked off its annual UNITAS maritime exercise.
"I won't speak to details of what we're planning and what we're doing, but we remain ready to implement policy decisions and we remain on the balls of our feet," Faller told reporters.
He further bragged about the US military might, claiming that the navy is ready to do "what needs to be done."
"The United States Navy is the most powerful navy in the world. If a policy decision is made to deploy the navy, I'm convinced that we'll be able to do what needs to be done."
He further vowed that the US would topple the government of Venezuela's President Nicolás Maduro.
Two Members of Proud Boys Found Guilty in Antifa Brawl
NY Post – Two members of the right-wing Proud Boys group were convicted Monday for brawling with leftist antifa members in Manhattan last year.
A jury found John Kinsman and Maxwell Hare guilty of attempted gang assault, attempted assault and riot stemming from the confrontation near the Metropolitan Republican Club following a speech by former Proud Boys leader Gavin McInnes in October 2018.
Both men face up to 15 years in prison and will remain free until their sentencing.
Manhattan DA Cyrus Vance Jr. hailed the convictions as a blow against the rise of extremism and "mob violence."
"As extremism rises in America, a Manhattan jury has declared in one voice that New Yorkers will not tolerate mob violence in our backyard," he said in a statement.
Air Force Tests Contraption That Can Turn Any Plane Into a Robot Plane – Scientists say new ROBOpilot completed a two-hour test flight, essentially turning a manned plane into a drone.
Defence One – Air Force scientists have announced that they had tested a robot kit that can turn virtually any plane into a self-piloting drone, through a program called ROBOpilot.
Why is that important? For starters, planes and drones are expensive. The drone shot down over Iran last month cost $220 million. For years the military has rushed to fund fabulous, exquisite drones of all shapes and sizes. Some, like the $15 million MQ-9 Reaper from General Atomics, are cheaper than manned military aircraft. But the big ones are more expensive than many types of civilian sport aircraft. 
"Imagine being able to rapidly and affordably convert a general aviation aircraft, like a Cessna or Piper, into an unmanned aerial vehicle, having it fly a mission autonomously, and then returning it back to its original manned configuration," said Dr. Alok Das, senior scientist with the Air Force Research Lab's, or AFRL's, Center for Rapid Innovation, in a statement. "All of this is achieved without making permanent modifications to the aircraft." AFRL has partnered with DZYNE Technologies to produce the kit. 
The system interacts with flight controls just like a human pilot, pushing all the correct buttons, flipping the switches, manipulating the yoke and throttle and watching the gages. "At the same time, the system uses sensors, like GPS and an Inertial Measurement Unit [essentially a way for a machine to locate itself in space without GPS] for situational awareness and information gathering. A computer analyzes these details to make decisions on how to best control the flight," AFRL said in a statement. Once the flight is done, the kit can be pulled out and the plane reconverted to one requiring a human pilot. 
On August 9, the system completed a two-hour test flight at Utah's Dugway Proving Ground.
Planned Parenthood leaves federal family planning program
AP – Planned Parenthood said Monday it's pulling out of the federal family planning program rather than abide by a new Trump administration rule prohibiting clinics from referring women for abortions.
Alexis McGill Johnson, Planned Parenthood's acting president and CEO, said the organization's nationwide network of health centers would remain open and strive to make up for the loss of federal money. But she predicted that many low-income women who rely on Planned Parenthood services would "delay or go without" care.
"We will not be bullied into withholding abortion information from our patients," said McGill Johnson. "Our patients deserve to make their own health care decisions, not to be forced to have Donald Trump or Mike Pence make those decisions for them."
Veteran News
New App from VA Streamlines Veterans' Resources to Enhance Their Care – The ultimate goal is to eliminate the barriers vets face in retrieving the information they need most.
NextGov – The Veterans Affairs Department released a new mobile application this week—VA Launchpad—that is implicitly designed to help veterans spend less time navigating the web to access VA's resources and ultimately aims to improve the incorporation of the agency's services into their lives. 
"Our vision is that access and the veteran experience will be enhanced through information and communication technologies that are effectively integrated into the daily lives of veterans and VA staff," Veterans Health Administration Director of Web and Mobile Solutions Shawn Hardenbrook told Nextgov. "Veterans are seeking more ways to manage their care and we want them to have the right tools, specifically tailored to their unique needs."
According to the user manual, the app is a one-stop-shop that houses "more than 20" of VA's apps in one streamlined place. Hardenbrook added that there are more than 40 apps available to veterans, each with different a function such as managing stress or accessing records. 
Judge orders FBI to compile Steele communications
WND – Soon, the public may know a lot more about the former British spy's relationship with the FBI.
That's after a federal judge ordered the bureau to search its records for its communications with Steele after the bureau fired him as a confidential source.
U.S. District Court Judge Christopher Cooper said "the potential for illuminating the FBI's activities is not too difficult to discern."
"Communications post-dating Steele's time as an informant might reveal a great deal about why the FBI developed him as a CHS [confidential human source], his performance as a CHS, and why the FBI opted to terminate its relationship with him."
The judge said the records "might either bolster or weaken Steele's credibility as a source."
Economy & Business
Apple TV+ spending more than $6 billion on new shows, plans to launch before Disney+: report
Market Watch – Apple Inc. AAPL, +1.20% has committed to spending more than $6 billion on original content for its upcoming streaming-video service, which it expects to launch within two months, the Financial Times reported Monday. That would beat the launch of rival Disney+ from Walt Disney Co. DIS, +0.20%, which is set to debut Nov. 12. Apple has not yet announced a price for its TV+ service, nor many other details, though a separate Bloomberg News report Monday said Apple is weighing a price of $9.99 a month, with a likely free trial period. 
Cannabis restaurants coming to California, with 'budtenders' and 'flower' service
ADN – Like any good chef about to open a restaurant, Andrea Drummer wants to get her pairings just right. But her lamb chops with plantain-mango salsa won't be matched with wine or beer. Instead, a "budtender" – some in the industry call them ganjiers, as in ganja sommeliers – will help guests at the soon-to-open Lowell Farms cannabis cafe pair their farm-to-table meal with the perfect strain of farm-to-table marijuana.
Trump Calls for a Big Fed Rate Cut, Again Criticizes Central Bank Chairman
WSJ – President Trump on Monday called for the Federal Reserve to sharply cut interest rates and again criticized the central bank's chairman for a "horrendous lack of vision," while reiterating his belief that the U.S. economy is strong.
Disney whistleblower told SEC the company inflated revenue for years
Market Watch – A former Walt Disney Co. accountant says she has filed a series of whistleblower tips with the Securities and Exchange Commission alleging the company has materially overstated revenue for years.
Sandra Kuba, formerly a senior financial analyst in Disney's DIS, -0.13% revenue-operations department who worked for the company for 18 years, alleges that employees working in the parks-and-resorts business segment systematically overstated revenue by billions of dollars by exploiting weaknesses in the company's accounting software.
Kuba said she has met with officials from the SEC on several occasions to discuss the allegations.
A spokeswoman for the SEC declined to comment.
Energy & Environment
Calm before storm? Quietest hurricane season since 1982
USA Today – If you think it's been an unusually quiet hurricane season, you're right: The last time we've gone from July 15 through Aug. 19 with no named storms in the Atlantic was 1982, according to Colorado State University meteorologist Phil Klotzbach.
Could this be the calm before the storm?
History says yes: Over the years, the period from Aug. 20 through Sept. 11 marks the sharpest increase in named tropical systems in the Atlantic, AccuWeather said.
However, the latest hurricane forecast released Monday shows the rest of August appears to favor a quiet pattern for tropical storm and hurricane development in the Atlantic Basin, according to Colorado State.
The Atlantic Basin includes the Atlantic Ocean, the Caribbean Sea and the Gulf of Mexico.
The cause of the calm season so far is a combination of strong wind shear and dry, dusty air.
Science & Technology
Machines on display at World Robot Conference fly, swim, do brain surgery
Daily Mail – Cutting-edge robots are on display at the 2019 World Robot Conference in Beijing, running from August 20 to 25, are expected to attract nearly 200 guests from 22 countries.
The conference features a series of exhibition areas for new robotic technologies and products – including medical, multi-legged, and smart logistics – as well as four contests with an anticipated 4,500 professional participants.
Over 700 robots specialising with more than 21 industrial applications will be exhibited between now and the close of the conference.
Also on display will be SmartBird, created by German firm Festo, whose design was inspired by the herring gull and whose flight mimics that of the bird.
The ultralight flying drone was created with the best aerodynamics and maximum agility in mind and it is able to take off, fly and land under its own power.
Another robot on display will be Laikago, China's answer to US robotic firm Boston Dynamic's 'robo-dog' Spot.
The weird, repeating signals from deep space just tripled
Cnet- Scientists suddenly have a whole lot more data on one of the strangest and most recent mysteries in the cosmos, so-called fast radio bursts. First discovered in 2007, these fleeting blasts of radio waves originate thousands, millions or even billions of light-years from Earth. 
FRBs have influenced the design of new radio telescopes like the Canadian Hydrogen Intensity Mapping Experiment (CHIME). And now a team of Canadian and American researchers using CHIME has reported a major new set of FRB detections that could fine-tune our understanding of where these enigmatic signals come from and what produces them. 
The group says it's discovered eight new bursts that repeat.
Health
New study raises questions about how fluoride affects children's development
CNN – Water fluoridation has been hailed by the US Centers for Disease Control and Prevention as one of the top great public health achievements of the 20th century, but a new study raises questions about its role as a potential neurotoxin in utero.
The study, published in the journal JAMA Pediatrics on Monday, found that increased levels of fluoride exposure during pregnancy were associated with declines in IQ in children. Previous research has made similar findings, but this is the first such study to evaluate the effect of fluoride on populations receiving what the US Public Health Service considers optimal levels of 0.7 milligrams of fluoride per liter of drinking water, such as in the United States and Canada.
The authors of the new study assessed 601 Canadian mother and child pairs, tracking the fluoride exposure of 512 of the mothers by looking at the average concentration of fluoride in urine samples taken throughout their pregnancies as a proxy for prenatal fluoride exposure. The authors also estimated the mothers' daily fluoride intake by surveying their beverage intake, including tap water.
Between the ages of 3 and 4, all children born from the studied mothers were tested for IQ.
The authors found that for each additional 1 milligram per liter in concentration of fluoride in a mother's urine, there was a 4.5-point drop in IQ in males. The study did not find such a significant association in female children, nor did it examine why boys were more significantly affected.
The researchers say that further investigation into whether boys are more vulnerable to fluoride neurotoxicity is needed, especially considering that boys have a higher prevalence of neurodevelopmental disorders such as autism and attention-deficit disorder.
Home Depot and Lowes sued over Roundup
Mercola – Pesticide and pharmaceutical giant Bayer is facing approximately 18,400 U.S. lawsuits from individuals alleging that glyphosate, the active ingredient in Roundup herbicide, caused them to develop cancer,
The retail giants Home Depot and Lowe's are also being hit by glyphosate's health risks, as two proposed class-action lawsuits have been filed over the companies' lack of warnings to their customers.
Plaintiff James Weeks filed two proposed class-action lawsuits against Home Depot and Lowes, alleging that the retail outlets did not do their duty to warn consumers about cancer and exposure risks when using glyphosate-based products.
The complaint also alleges that, due to glyphosate's "probable carcinogenic nature," Home Depot was in violation of California's Consumer Legal Remedies Act by not disclosing the cancer risk on the label.
The warning label on Roundup is also deemed inadequate because it only warns of "moderate eye irritation; this, the complaint notes, gives a false impression that eye irritation is the only risk when using Roundup, when in fact it could potentially cause cancer and other health risks.
Study shows Ritalin and other ADHD drugs change the structure of children's brains
NaturalNews – When a child is diagnosed with ADHD, or attention-deficit/hyperactivity disorder, medication is often recommended. Profit-minded pharmaceutical companies and doctors hand these drugs out like candy, and some teachers even encourage it in hopes of having placated students who are easier to keep under control. Unfortunately, children often end up paying the price for this in terms of their health – and a new study shows that the drugs actually change the structure of their young brains.
For the study, the researchers recruited young boys and adult men who had been diagnosed with ADHD but had no history of taking MPH. They divided them into two groups: a placebo group and a group that took the drug every day for 16 weeks. All participants were given MRIs before the study and a week after the close of the drug trial period.
A metric known as fractional anisotropy, or FA, was used to assess the white matter levels in the participants' brains. This measures the density and size of nerve fibers as well as their protection through coating. They found that the boys who took the drug had an increase in white matter FA; the same effect was not seen in the adult men or anyone in the placebo group. White matter in the brain is needed for tasks like communication between the various areas of the brain, overall brain function, and learning.
Researchers don't know what this finding could mean in the long term, but it's clear that changing the development of a child's brain structure is far from natural. The researchers believe that the decision to take these meds should not be made lightly and that only those who are significantly affected by the illness on a regular basis should turn to medication.
Pet News
World's oldest living pet Tommy the tortoise celebrates 121st birthday
Metro – What is the secret to a long life? Well if you ask this 121-year-old it's dandelions and sleeping for six months a year. Tommy the tortoise is celebrating her birthday and is now the world's oldest living pet. She has survived two world wars, six different monarchs and 21 US Presidents. Born in 1898, Tommy has been in Sheila Floris's family since 1909 when her grandmother Margaret Cloonan bought her for £1 – when the tortoise was already 11 years old. Sheila claims that Tommy's longevity can be attributed to her healthy diet of garden weeds and plenty of love and care from her owners over the last 121 years. And it seems to have worked as Sheila, 62, who has cared for Tommy since she was a child, claims to never have had to take her to the vet. Sheila said: 'I was five years old when she was passed to my family.
'My earliest memory of her is in my mother and father's garden crawling around. 'She was lovely to grow up with. I remember her racing around the garden and being quite speedy. 'She's very special, she's a survivor.' Margaret named the tortoise Tommy thinking he was a boy but discovered her true sex after she started to lay eggs. Sheila said: 'The eggs were empty but we were all shocked, we'd always thought she was a boy. It was too late to change the name so the name has stuck ever since.' Sheila added that growing up Tommy was exotic compared to most pets her friends had. She said: 'In the 70s most tortoises died but my mother was really good with her, she's survived so long because she's been so well looked after.
Entertainment
For Coaches, Anger More Effective Than Positivity When It Comes To Halftime Speeches
Study Finds – The coach's halftime speech is long known to be a motivational tool in the sports world. Many sports movies, such as Hoosiers, Remember the Titans, or Friday Night Lights include a pivotal scene in which the coach makes an impassioned speech to his team, igniting a furious comeback. But what makes an effective halftime speech in real life? A new study finds that anger is actually more effective during halftime speeches than inspiration.
Researchers at the University of California, Berkeley's Haas School of Business analyzed hundreds of halftime speeches and final scores from high school and college basketball games, and found that players seem to perform better after a harsh, more negative halftime speech from their coach. In fact, researchers discovered a significant relationship between the level of negativity a coach projects during a halftime speech and second-half scoring outcomes. The more negativity, the more the team outscored their opponents, that is at least up to a certain threshold point.