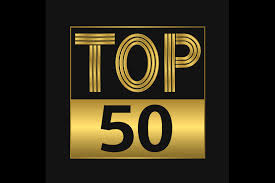 Great work to everyone at The Power Hour and our listeners for making us one of the Talk Stream Live top 50 streamed shows another year in a row!
Thanks to Talk Stream Live for sharing their annual list. TSL sampled a record 28.8 million listeners during 2018 to produce its Power 50 Report. Rush Limbaugh topped the list, followed by Michael Savage, Sean Hannity, Mark Levin and Laura Ingraham.
The TSL Power 50 Report tracks streaming talk shows through its website, channels, apps and gadgets.
The 50 Most Influential and Most Listened-To Streaming Talk Show Hosts.
1. Rush Limbaugh
2. Michael Savage
3. Sean Hannity
4. Mark Levin
5. Laura Ingraham
6. Clyde Lewis
7. George Noory
8. Alex Jones
9. Glenn Beck
10. Howie Carr
11. Dennis Prager
12. Hugh Hewitt
13. Chris Plante
14. Red Eye Radio
15. Jimmy Church
16. Mike Gallagher
17. The Dana Show
18. Brian Kilmeade
19. John Bachelor
20. Tammy Bruce
21. Heather Wade
22. Larry Elder
23. Richard C Hoagland
24. Joe Pags
25. Michael Medved
26. John B Wells
27. Bill Cunningham
28. Rob McConnell
29. Phil Valentine
30. Kim Komando
31. Lars Larson
32. David Schrader
33. Armstrong & Getty
34. Bernie & Sid
35. Brian Sussman
36. Joe Piscopo
37. David Knight
38. Buck Sexton
39. Bob Brinker
40. Dave Ramsey
41. Mornings on the Mall
42. Jim Bohannon
43. Science Fantastic
44. Matt Ray
45. Michael Vara
46. Jesse Lee Peterson
47. The Right Perspective
48. Clark Howard
49. The Power Hour
50. Joe Walsh