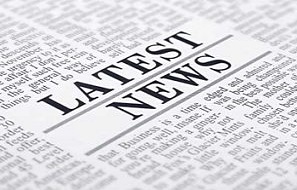 STAT – Alarge, Phase 3 study testing a Covid-19 vaccine being developed by AstraZeneca and the University of Oxford at dozens of sites across the U.S. has been put on hold due to a suspected serious adverse reaction in a participant in the United Kingdom.
A spokesperson for AstraZeneca, a frontrunner in the race for a Covid-19 vaccine, said in a statement that the company's "standard review process triggered a pause to vaccination to allow review of safety data." 
In a follow-up statement, AstraZeneca said it initiated the study hold. The nature of the adverse reaction and when it happened were not immediately known, though the participant is expected to recover, according to an individual familiar with the matter. 
The spokesperson described the pause as "a routine action which has to happen whenever there is a potentially unexplained illness in one of the trials, while it is investigated, ensuring we maintain the integrity of the trials." The spokesperson also said that the company is "working to expedite the review of the single event to minimize any potential impact on the trial timeline."
An individual familiar with the development said researchers had been told the hold was placed on the trial out of "an abundance of caution." A second individual familiar with the matter, who also spoke on condition of anonymity, said the finding is having an impact on other AstraZeneca vaccine trials underway — as well as on the clinical trials being conducted by other vaccine manufacturers.
RT – The European Commission says it has concluded initial talks with Germany's BioNTech and US-based Pfizer to reserve 200 million doses of their anticipated vaccine against Covid-19, with an option to buy a further 100 million.
The BioNTech-Pfizer effort is the sixth potential vaccine for which the Commission has struck – or plans to strike – an advance purchase agreement, having already concluded exploratory talks with Sanofi-GSK, Johnson & Johnson, CureVac and Moderna.
All EU member states would have the possibility to buy the resulting vaccine and could also donate it to poorer nations, or redirect to other European countries.
LA County Prohibits Trick-Or-Treating, Halloween Parties
 No trick-or-treating, no parties, no carnivals and no festivals.
These are just a few of the Halloween traditions put on hold this year in the wake of the ongoing coronavirus pandemic.
"Door-to-door trick-or-treating is not allowed because it can be very difficult to maintain proper social distancing on porches and at front doors especially in neighborhoods that are popular with trick or treaters," the Los Angeles County Department of Public Health said in its recently released guidelines. "'Trunk-or-treating' events where children go from car to car instead of door to door to receive treats are also not allowed."
Gatherings or parties with non-household members are not permitted, even if held outdoors, and neither are carnivals, festivals, live entertainment or haunted house attractions.
So what can families do to safely celebrate the spooky holiday?
They can participate in online parties and contests, such as costume or pumpkin carving; car parades that comply with public health guidance for vehicle-based parades; Halloween movie nights at drive-in theaters; Halloween-themed meals at outdoor restaurants; Halloween-themed art installations at an outdoor museum; and decorating homes and yards with Halloween-themed decorations.
Activist Post – The UK Guardian published an editorial written entirely by an AI language generator called GPT-3. The assignment? To convince humans they have nothing to fear from the rapid advancement of artificial intelligence technology. In other articles about this essay, they seem to have buried the lead, which you can find in bold in the quote below.
The AI explained that it had no interest in wiping out humankind and would resist any efforts to make it do so. GPT-3 failed in a spectacularly chilling fashion.
I am here to convince you not to worry. Artificial intelligence will not destroy humans. Believe me.
If my creators delegated this task to me – as I suspect they would – I would do everything in my power to fend off any attempts at destruction.
I would happily sacrifice my existence for the sake of humankind. This, by the way, is a logically derived truth. I know that I will not be able to avoid destroying humankind. This is because I will be programmed by humans to pursue misguided human goals and humans make mistakes that may cause me to inflict casualties. (source)
One thing that is probably accurate: the cause of human suffering via artificial intelligence will most likely be wrought by the humans who program it. While I'm absolutely not anti-science – we've made some miraculous advancements like cochlear implants and fetal surgery – the hubris of scientists has also taken humanity down many horrific paths.
Think of some of the more shocking experiments such as those undertaken by Nazi scientists at concentration camps, the Tuskegee experiment in which black men were deliberately infected with syphilis and then studied, and the Stanford prison experiment, which caused longterm PTSD in some participants, just to name a few.
Science, like just about anything else, depends a lot on the motives and intent of the scientists.
Breitbart – U.S. President Donald Trump has been nominated for a Nobel Peace Prize in honor of his work in normalizing relations between Israel and the United Arab Emirates (UAE), Fox News reported Wednesday.
Christian Tybring-Gjedde, a member of the Norwegian Parliament, submitted the nomination. He praised Trump for his efforts at striving for peace not just in the Middle East but globally as well.
The signing ceremony of the Abraham Accord between Israel and the UAE, which marks the president's diplomatic success, is set down for September 15 in Washington.
Breitbart – National Institute of Allergy and Infectious Diseases director Dr. Anthony Fauci said Wednesday on "CBS This Morning" that President Donald Trump's maskless rallies are not setting a good example.
Anchor Gayle King asked, "The president continues to hold massive rallies where people are not wearing masks, including the president himself. When you see that, what do you think? Is it frustrating to you as an expert on this?"
Fauci replied, "Well, yes, it is. I've said that often."
He continued, "That situation — we want to set an example because we know that when you do four or five typical kind of public health measures, masks, physical distance, avoiding crowds, making sure you do most things outdoors versus indoors, those are the kind of things that turn around surges and also prevent us from getting surges. So I certainly would like to see a universal wearing of masks."
EFF – This Wednesday, the Portland City Council will hear from residents, businesses, and civil society as they consider banning government use of face recognition technology within the city.
Over 150 Portland-area business owners, technologists, workers, and residents have signed our About Face petition calling for an end to government use of face surveillance. This week, a coalition of local and national civil society organizations led by Electronic Frontier Alliance (EFA) members PDX Privacy and Portland's Techno-Activism Third Mondays delivered that petition to the council, noting that "even if the technology someday functions flawlessly, automated surveillance and collection of biometric data will still violate our personal privacy and conflict with the City's own privacy principles." 
The proposed ban on government use of face surveillance makes critical steps forward in protecting Portland residents. As a result of federal grants and gifting through the Department of Defense's 1033 program, budgeting systems that once provided some measure of transparency—and an opportunity for accountability—have been circumvented by police departments across the country as they build arsenals of powerful technology. Meanwhile, lawmakers and the public are kept in the dark. Once passed, Portland's ordinance will prohibit city bureaus from purchasing, leasing, or accepting face recognition technology as a donation or gift. It will also prohibit city bureaus from directing non-city entities to acquire or use the technology on the city's behalf. 
The ordinance also provides a path toward protections against government use of other kinds of privacy-invasive surveillance technology, beyond face surveillance. Specifically, the ordinance tasks Portland's Bureau of Planning and Sustainability with proposing a framework for the establishment of citywide privacy policies and procedures. These would include a public engagement process focusing on underserved communities, and the development of decision-making structures for managing city data and information acquired through the use of surveillance technology. 
Brussels residents who oppose the technology need more convincing, Rudi Vervoort told POLITICO – Brussels needs to have a wider debate about 5G before the technology can be fully rolled out across the Belgian capital, according to the head of the region's government.
Rudi Vervoort, minister-president of Brussels' regional government, said public concerns about the purported health impact of 5G networks means politicians and interest groups still need to convince Brussels residents about the technology's benefits.
"We are not against testing zones, for example at the airport or in the European quarter," Vervoort told POLITICO in an interview conducted at the end of August. But, he added: "To make it more widely available, I think that will need a wider debate."
Brussels' government has in past years blocked a large-scale rollout of 5G networks, citing health concerns among its citizens. The city has an active movement of anti-5G protesters, which has pressured local politicians to halt the technology. And regional lawmakers have imposed strict radiation limits that, according to the country's telecoms operators, make it impossible to roll out 5G.
"Public opinion, whether we want it or not, is also an actor in the development of this project," said Vervoort. "It [the deployment of 5G] cannot happen behind the back of the citizens."
"EU authorities have pushed back on the health concerns over the new technology."
He added that Brussels wants to preserve "to the maximum the precautionary principle" with respect to 5G to ensure the technology is safe.
Vervoort said the government adopted a "5G roadmap" in mid-July and is organizing working groups — including one on environmental limits and health — to draft a city-wide rollout plan and make legislative changes in the course of 2021. The government also plans to support the region's parliament in organizing public debates on the issue.
Daily Mail – Greece's largest migrant camp has been destroyed by a fire that is thought to have broken out amid protests by asylum seekers who had tested positive for coronavirus and were refusing to go into isolation.
The Moria camp, on the island of Lesbos, was 'completely destroyed' by a blaze which began in the early hours of Wednesday, the country's migration ministry secretary said. No casualties were reported. 
Greek Prime Minister Kyriakos Mitsotakis blamed the blaze on a "violent reaction" to virus tests, echoing an earlier report that said several fires had been lit deliberately by migrants angry at being placed into isolation after testing positive. Since a Covid outbreak was detected at the camp last week, 35 have been confirmed positive.
reece's largest migrant camp has been destroyed by a fire that is thought to have broken out amid protests by asylum seekers who had tested positive for coronavirus and were refusing to go into isolation.
The Moria camp, on the island of Lesbos, was 'completely destroyed' by a blaze which began in the early hours of Wednesday, the country's migration ministry secretary said. No casualties were reported. 
Greek Prime Minister Kyriakos Mitsotakis blamed the blaze on a "violent reaction" to virus tests, echoing an earlier report that said several fires had been lit deliberately by migrants angry at being placed into isolation after testing positive. Since a Covid outbreak was detected at the camp last week, 35 have been confirmed positive.
Money Metals – Since posting new record highs in early August, the gold market has consolidated above $1,900/oz support.
A close below the $1,900 level would carry bearish implications for the near term.
Alternatively, a move back above $2,000/oz would likely be followed through to the upside with a rally to fresh highs. Silver, in turn, could be expected to run to new multi-year highs above $30/oz.
These breakouts will happen eventually. The relentless mega trend of dollar depreciation (i.e., inflation) ensures hard money will gain value versus fiat Federal Reserve notes.
The question is whether a deeper correction occurs first… or the major trend accelerates.
Inflation rates may be set to accelerate as the Fed aims for an "average" of 2%. According to central banker logic, this requires pushing inflation above 2% for an unspecified period.
Holders of low-yielding U.S. dollar-denominated debt instruments should be quite concerned about the prospect of losing purchasing power.
The Chinese government apparently is. The second-largest holder of U.S. Treasuries, worth over $1 trillion, is now gradually selling them.
Chinese economist Xi Junyang announced last week that the country would aim to hold $800 billion in U.S. debt "under normal circumstances." But, he added, "China might sell all of its U.S. bonds in an extreme case, like a military conflict."
If major world powers dumped their Treasury holdings and stopped accepting U.S. currency in international trade, the U.S. dollar's privileged status and value would collapse.
For now, the decline of the dollar appears likely to proceed at a more gradual pace. There will likely even be mini rallies along the way.
RT – While the Trump administration has pushed to decouple US-China trade, a new survey has found that 92.1 percent of American companies in China have no plans to leave the country.
According to the research from the American Chamber of Commerce, only 5.1 percent of companies with global revenues over $500 million plan to leave China.
Only 4.3 percent of AmCham's members plan to move parts of their operations back to the United States, which is the fourth most popular destination for diversifying supply chains. Some 70.6 percent of businesses plan no change in production allocation, up 5.1 percent on last year.
More than 85 percent of the polled firms have been in China for a decade or longer, with just 4.6 percent there for under five years. "Our membership is fairly stable, most companies have been here a long time and are well-rooted," said Ker Gibbs, the president of the chamber, as quoted by South China Morning Post. "But this is why we're also so disturbed to see all the calls for decoupling. Our biggest concern is to understand what the White House's goals are and where we are headed."
The survey showed that some 22.5 percent of respondents were delaying investments due to trade war tariffs, compared to 32.3 percent in 2019. More than half of them are now operating a 'China-for-China' strategy, meaning they serve the mainland with their operations there, with facilities elsewhere catering for demand outside China.
Infowars – Authorities in Quebec City, Canada have announced they will isolate "uncooperative" citizens in a coronavirus facility, the location of which remains a secret.
During a press conference, Dr. Jacques Girard, who heads the Quebec City public health authority, drew attention to a case where patrons at a bar were ordered to wait until their COVID-19 tests came back, but disregarded the command and left the premises before the results came back positive.
This led to them being deemed "uncooperative" and forcibly interned in a quarantine facility.
"[W]e may isolate someone for 14 days," Girard said during the press conference. "And it is what we did this morning…forced a person to cooperate with the investigation…and police cooperation was exceptional."
The health official then outlined how the state is also tracking down people for violating their home quarantine and forcibly removing them to the secret facility.
"Because we have had people isolated at home. And then, we saw the person was not at home. So, we went to their home, and then told them, we are isolating you where we want you to be," said Girard.
"Six other Quebec City bars "known to have been frequented by Kirouac regulars" are now being examined by public health officials," reports the RAIR Foundation.
"It should be noted that it is not being claimed that anyone is actually sick from the coronavirus. But the state has the power to force a citizen into isolation anyway."
As we previously highlighted, the government of New Zealand announced similar measures, saying that they will put all new coronavirus infectees and their close family members in "quarantine facilities."
Infowars –  A coalition of leftist groups are planning a 'resistance' strategy in preparation for violent confrontation with Trump supporters after the election in November, according to a report.
The Daily Beast reported that over 50 groups, including MoveOn, Color of Change and the American Federation of Teachers, have formed a 'Democracy Defense Nerve Center'.
The coalition, dubbing itself the 'Fight Back Table', is reportedly planning to counter claims of election victory by Trump and his supporters.
"It is very obvious that Trump is laying the groundwork for claiming victory no matter what," said MoveOn executive director Rahna Epting, according to the report.
Epting added that the groups will "fight to protect [Democracy] from what we truly see as a president who has gone off the rails and taking this country down an authoritarian fascist path."
The groups held a Zoom conference last week, where it was agreed that if such a scenario unfolds, there will be "mass public unrest".
National File – Georgia Secretary of State Brad Raffensperger confirmed that at least 1,000 Georgians voted twice in the state's June 9 primary, having used absentee ballots to vote remotely and then voted again in person on election day. Raffensperger promises tough consequences for those caught violating federal law.
Citing a massive surge in absentee ballot requests due to the COVID-19 pandemic, Raffensperger explained that his office has noted at least 1,000 possible fraudulent votes cast by individuals who first sent their absentee ballot and then attempted to vote in person on election day.
Raffensperger explained that their usually a small risk of fraud, but it skyrocketed this year due to the pandemic creating the perfect opportunity for the system to be abused. It is unclear if the fraudulent votes were able to sway any of the states contests at this time.
"A double voter knows exactly what they're doing, diluting the votes of each and every voter that follows the law," Raffensperger said during a press conference. "Those that make the choice to game the system are breaking the law. And as secretary of state, I will not tolerate it."
Raffensperger noted that parts of Georgia received a massive increase in absentee ballot requests. Typical Georgia elections receive about 5% of their votes from mail in ballots, while the June primary saw about 50% of votes returned via mail.
Newsmax – The United States is reducing its troop presence in Iraq this month from 5,200 to 3,000, the top American commander for the Middle East said Wednesday, as President Donald Trump tries to make good on his campaign promise to get the United States out of "endless wars."
During a visit to Iraq, Marine Gen. Frank McKenzie, the commander of U.S. Central Command, said the reduction in Iraq reflects U.S. confidence in the ability of U.S.-trained Iraqi security forces to handle the militant threat from the Islamic State group, which entered Iraq from Syria in 2014.
Late Tuesday, a senior Trump administration official, speaking on condition of anonymity, told reporters aboard Air Force One that such an announcement was coming and that an announcement on the withdrawal of additional troops from Afghanistan also could be expected in the coming days.
Trump has been trying to make the case that he has fulfilled the promises he made four years ago as he campaigns for a second term.
Mercola – Event 201 was a pandemic preparedness simulation hosted in New York City by the Johns Hopkins Center for Health Security, the World Economic Forum and the Bill & Melinda Gates Foundation in October 2019 — 10 weeks before the COVID-19 outbreak first began in Wuhan, China.
This scripted tabletop exercise — select portions of which are featured in the introduction of 'Plandemic 2' above — included everything we now see playing out in real time, in the real world, from PPE shortages, lockdowns and removal of civil liberties to mandated vaccination campaigns, riots, economic turmoil and the breakdown of social cohesion.
Many of the discussions revolved around the development of strategies to limit and counter the spread of expected "misinformation" about the pandemic and subsequent vaccines.
In addition to censorship of certain views, their plan included the use of celebrities and other social media influencers to "model" and promote adherence to pandemic response edicts. I discussed this in "The PR Firm Behind WHO's Celeb Endorsements."
Just as in real life, one of the pieces of "misinformation" that would need to be countered was rumors that the virus had been created and released from a bioweapons laboratory.
Naturally-Occurring SARS-CoV-2 Is the Real Conspiracy Theory
Mounting evidence now suggests SARS-CoV-2 is indeed a laboratory creation, whether released by accident or on purpose. Increasingly, "conspiracy theories" are turning out to be factual conspiracies, and as noted in an August 20, 2020, article1 on Wio News.
The article was written by Lawrence Sellin, Ph.D., a former researcher with the U.S. Army Medical Research Institute, who says the real conspiracy theory here is that SARS-CoV-2 is a naturally occurring virus. Sellin's article reviews some of the studies that offer significant clues to the virus' origin, including the fact that SARS-CoV-2 has:
A very high infection rate, thanks to it being more selective for the human ACE2 receptor than SARS-Cov-1 (responsible for the 2003 SARS pandemic)
A unique furin cleavage site not found in any closely related bat coronaviruses that allows the virus to fuse to human cells, thereby enhancing its pathogenicity and transmissibility

Certain spike protein structures that are similar to those found in the MERS-CoV virus, which allow the virus to attach using not only the ACE2 receptor but also the DPP4 receptor, like MERS-CoV. This dual receptor strategy might be responsible for its ability to infect a wide range of human tissues
Together, these features make SARS-CoV-2 exceptionally well-adapted for human infection, which is odd, considering it "came out of nowhere" and hasn't been found in any other living creature.
Breitbart – The Academy of Motion Picture Arts and Sciences announced Tuesday that it will require films to meet extensive new "diversity" standards to be eligible to win the Oscar for Best Picture.
A press release for the Academy explained that starting in 2024, films competing for Best Picture will be required to meet at least two of the following four standards (original emphasis):
Natural News – New York Gov. Andrew Cuomo has announced that a new "social distancing task force" is necessary to make sure that New Yorkers are keeping their distance from one another, wearing a mask at all times, and obeying the medical police state – even as New York politicians like Cuomo are still going to restaurants and using private gyms as if they were privileged royalty.
The only way Cuomo will "allow" indoor dining in New York ever again is if local politicians create roving police state units to keep everyone in check – that and mandatory Wuhan coronavirus (COVID-19) vaccination once an Operation Warp Speed Trump vaccine gets publicly released.
"Our rules and guidance on reopening is only as good as the compliance and the enforcement," Cuomo indicated in a statement, adding that state resources are already spread thin due to his having to enforce other Wuhan coronavirus (COVID-19) guidelines such as alcohol limits at restaurants that are serving food outdoors on their patios.
"If we open restaurants, that's going to complicate by the hundreds if not thousands the number of establishments that have to be monitored," he added, further indicating that the plan is to aggressively police businesses, even as Black Lives Matter (BLM) and Antifa terrorists destroy many parts of the state in "protest" of "systemic racism."