Today's News: September 04, 2019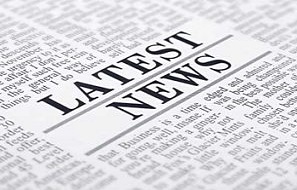 World News
As Snap Election Looms, Nigel Farage Throws Boris Johnson a Lifeline with a Catch
Breitbart – While polling suggests a General Election without Brexit having been delivered would be a fatal blow to the Conservatives, the Brexit Party's Nigel Farage has said he would give Boris Johnson a clean run at victory on the condition he scrapped Theresa May's hated Brexit deal.
The prime minister has repeatedly said he would take the country out of the European Union on October 31st "do or die" — meaning with or without a negotiated deal with the European Union — but has made abundantly clear his preferred route is to agree on a deal with Brussels.
This is unacceptable to many Brexiteers, who point out the flaws of the deal that were present when Mr Johnson himself voted against it twice in early 2019 remain in place, and that to sign the nation up to a new European treaty resembles a betrayal of the spirit of the Brexit vote.
Perth vegan demands neighbour stop cooking barbecues
9news – A Perth vegan has taken her neighbours all the way to the Supreme Court, demanding they stop smoking, bouncing balls and even cooking barbecues in the backyard.
Cilla Carden, from Girrawheen, in Perth's northern suburbs said she's fed up with the smell of meat cooking on the barbecue next door.
"They've put it there so I smell fish, all I can smell is fish. I can't enjoy my backyard, I can't go out there."
Ms Carden, a massage therapist, is also furious at cigarette smoke wafting into her yard and the sound of children playing with basketballs next door.
"It's been devastating, it's been turmoil, it's been unrest, I haven't been able to sleep," she said.
But one neighbour invited 9News into the backyard, to show that he's removed the barbecue and told his children to stop playing basketball.
Ms Carden is so upset she has taken her neighbours to the State Administrative Tribunal and the Supreme Court.
"It's deliberate, that's what I told the courts, its deliberate."
But a Supreme Court Judge and the State Administrative Tribunal have sided with her neighbours, dismissing her case.
Her request to appeal the decisions has also been refused.
Ms Carden says she won't give up on her fight and will return to court soon.
Biblical bombshell as archaeologists discover origins of David and Goliath battle
The Daily Star – A monumental discovery in the Holy Land may hold the key to the biblical mystery of David and Goliath.
David, an Israelite, defeated Goliath, a Philistine giant, in single combat in one of the most famous episodes of the Bible.
With little evidence to support the legend, its origins have proved mysterious – yet now a new discovery could shed light on the tale.
Archaeologists excavating Goliath's hometown, Gath, have unearthed a new layer of ruins dating back to the time of the biblical battle – and they're unusually large.
Excavation director Aren Maeir, of Bar Ilan University in Israel, said the discovery came as a surprise after 23 years.
He said: "We now know the size and impressive nature of the early Iron Age city is quite different than previously thought.
"It was assumed the city reached its large size during the 10th and 9th century BC.
"It now appears that the early Iron Age city – 11th century BC and perhaps before – may have been even bigger and more impressive.
"This is a surprise of sort after 23 years of excavations at the site."
He added: "Perhaps, the legends of giants among the Philistines, and in particular from Gath – Goliath and others – might have arisen, among other reasons, from seeing the impressive monumental remains of the city in the centuries after its destruction."
The newly-found fortifications are reportedly four metres (13ft) wide, whereas walls from later periods are up to two-and-a-half metres (8ft) wide.
The building blocks themselves are also bigger, measuring up to two metres (6.5ft) in the 'Goliath' layer and only half a metre (1.6ft) in later layers.
And Gath covered a large space too, reportedly stretching across 123.5 acres, more than twice the area of most comparable cities in the region at that time."This changes our understanding of the development of the site, and its relationship and primacy in regard to other Philistines sites," said Dr Maier.
In terms of direct evidence for a historical Goliath, the closest thing that archaeologists have is a shard unearthed in 2005 which featured two names with a similar root to Goliath.
The city was eventually destroyed in 830 BC by Hazael of Aram Damascus.
Swedish Behavioral Scientist Suggests Eating Humans to 'Save the Planet'
Infowars – The "food of the future" may be dead bodies.
A Swedish behavioral scientist has suggested that it may be necessary to turn to cannibalism and start eating humans in order to save the planet.
Appearing on Swedish television to talk about an event based around the "food of the future," Magnus Söderlund said he would be holding seminars on the necessity of consuming human flesh in order to stop climate change.
Environmentalists blame the meat and farming industry for a large part of what they claim is the warming of the earth.
Alex Jones is live breaking down these terrifying developments that surpasses the nightmares of George Orwell.
According to Söderlund, a potential fix would be the Soylent Green-solution of eating dead bodies instead.
He told the host of the show that one of the biggest obstacles to the proposal would be the taboo nature of corpses and the fact that many would see it as defiling the deceased.
Söderlund also acknowledged that people are "slightly conservative" when it comes to eating things they are not accustomed to, such as cadavers.
The discussion took place accompanied by a graphic of human hands on the end of forks. Lovely.
Another proposal to save the earth which has been promoted by numerous mass media outlets and environmentalists is only somewhat less disgusting – eating bugs.
No doubt Greta Thunberg and Prince Harry will be first in line for when cockroaches and human flesh is being dished out at the next international climate summit.
U.S. News, Politics & Government
Wal-Mart Caves: Bans Handgun Ammo, Handguns Sales, .223/.556 Ammo, Open Carry
Second Amendment Daily – In the latest corporate betrayal of gun owners and Second Amendment rights, Wal-Mart CEO Doug McMillion announced Wal-Mart would be making significant changes to it's firearms and ammunition sales policy.
In a memo circulated to employees today (you can read it in its entirety below), McMillion appears to want everyone to know that he is doing "something" to try and stop mass shootings.
McMillion also urges other corporations and governments to pass gun control.
McMillion's decision will undoubtedly lead to Second Amendment supporters and gun owners to search elsewhere for ammunition and firearms, very likely to benefit smaller mom and pop gun shops.
Trump Administration Diverts $3.6 Billion From Military Projects To Border Wall
NPR – The Trump administration has started the arduous process of canceling $3.6 billion in military construction projects to fund its plans to build a wall along the U.S.-Mexico border.
Defense Secretary Mark Esper began notifying lawmakers Tuesday which projects will be canceled in their districts. Top Democrats immediately blasted the plan.
Senate Minority Leader Chuck Schumer, D-N.Y., was among the first lawmakers to say his district will be impacted by the funding cuts, for the U.S. Military Academy at West Point.
"This decision will harm already planned, important projects intended to support our service members at military installations in New York, across the United States, and around the world," Schumer said. "It is a slap in the face to the members of the Armed Forces who serve our country that President Trump is willing to cannibalize already allocated military funding to boost his own ego and for a wall he promised Mexico would pay to build."
Veteran News
Military suicides top record despite government's best efforts: 'We have to do better'
Washington Times – The disturbing number has held steady for years: Roughly 20 U.S. military veterans take their own lives each day.
The Defense Department reported a significant uptick last year in the number of active-duty and reserve men and women who died by suicide. The suicide rate among veterans ages 18 to 34, some of whom served in Iraq and Afghanistan, shot up dramatically from 2015 to 2016, data show.
Top officials from the Pentagon and the Department of Veterans Affairs, joined by specialists from across the private sector, gathered this week to search for solutions to what has become one of the most persistent, painful and frustrating crises facing the military community. Although the nation has grappled with veteran suicides for more than a century — officials note that some of the first academic research on the issue appeared in 1915 — many of the core challenges remain.
Trump administration officials say a key factor is a reservation about addressing mental health care.
"There's been a stigma throughout the history of our country that I still think you see manifestations of today," VA Secretary Robert Wilkie told The Washington Times in an exclusive interview on the sidelines of the conference, a biannual gathering co-hosted by the VA and the Pentagon.
McCarthyism 101: Actors demand 'blacklist' of Trump supporters in Hollywood
RT – Entertainment industry figures could soon find themselves on a "blacklist" of Donald Trump supporters if Will & Grace co-stars Debra Messing and Eric McCormack have their way. Have we reached peak neo-McCarthyism?
The pair are demanding that the Hollywood Reporter prints a full list of attendees for an upcoming Trump fundraiser in Beverly Hills – an appeal which has drawn natural comparisons to the late Sen. Joe McCarthy's efforts in the 1950s to rid Hollywood of "Communist sympathizers."
The difference is, this time the calls for a political blacklist are coming from the Hollywood left itself.
McCormack was the first to request a list of "everyone attending" the upcoming Beverly Hills fundraiser, "so the rest of us can be clear about who we don't wanna (sic) work with." Messing soon joined in, tweeting that the "public has a right to know" who is supporting Trump.
The public does indeed have a "right to know" who a political candidate's donors are – particularly when those donors are rich and powerful. This is exactly why campaign finance information is made publicly available online. Few would argue against this kind of transparency in a democracy, because voters are entitled to know how their elected officials are being influenced on policy matters.
The motivation behind Messing and McCormack's blacklist, however, is entirely different and even sinister. They are not concerned that Hollywood celebrities might be influencing Trump on policy. It's far simpler than that: They want those who disagree with their politics to be publicly shamed and punished for it.
Responding to criticism, Messing tweeted that she would be"happy to be listed"when she attends a political fundraiser. Why wouldn't Trump supporters feel the same? she asked.
Perhaps because of people like you, Debra, who advocate for those people to be targeted for public harassment, intimidation and shaming while demanding professional repercussions for their political views.
If voters aren't happy with their favorite celebrity's political leanings, they are absolutely free to abstain from viewing their movies, listening to their music or reading their books etc. That's the risk public figures take when they make their political views public.
The difference is, when Messing and McCormack contribute to the candidates of their choosing, no one demands that they are placed on a list to make it easier for their industry colleagues to avoid working with them.
The Trump blacklist is reminiscent of 'Red Channels' – a 1950s pamphlet on "communist influence in radio and television" that listed 150 industry figures whose loyalties to the US were questioned because of their leftist political beliefs. Red Channels was published in the right-wing Counterattack journal, the purpose of which was to "expose" the alleged communists to the wider public.
Messing and McCormack's crusade is empty activism emblematic of the 'Resistance' celebrities. It requires no courage or effort to "expose" Trump supporters in Hollywood on Twitter. It does not help to produce political change – and serves purely as an egoic exercise for those who crave public approval and pats on the back from their colleagues.
U.S. Unleashes Military to Fight Fake News, Disinformation
Bloomberg – Fake news and social media posts are such a threat to U.S. security that the Defense Department is launching a project to repel "large-scale, automated disinformation attacks," as the top Republican in Congress blocks efforts to protect the integrity of elections.
The Defense Advanced Research Projects Agency wants custom software that can unearth fakes hidden among more than 500,000 stories, photos, video and audio clips. If successful, the system after four years of trials may expand to detect malicious intent and prevent viral fake news from polarizing society.
"A decade ago, today's state-of-the-art would have registered as sci-fi — that's how fast the improvements have come," said Andrew Grotto at the Center for International Security at Stanford University. "There is no reason to think the pace of innovation will slow any time soon."
U.S. officials have been working on plans to prevent outside hackers from flooding social channels with false information ahead of the 2020 election. The drive has been hindered by Senate Majority Leader Mitch McConnell's refusal to consider election-security legislation. Critics have labeled him #MoscowMitch, saying he left the U.S. vulnerable to meddling by Russia, prompting his retort of "modern-day McCarthyism."
Elizabeth Warren Narrows Joe Biden Lead Among Democrats: IBD/TIPP Poll   
Investors – Joe Biden remains the Democratic front-runner, but Massachusetts Sen. Elizabeth Warren jumped to within four points of the former vice president in September's IBD/TIPP Poll.
Biden remained the surest choice in the 2020 election vs. President Donald Trump, with a 12-point advantage in a head-to-head matchup. Warren had a narrow 3-point edge.
Economy & Business
California city tests buzzy campaign idea for income
AP – Democratic presidential candidate Andrew Yang wants to give cash to every American each month.
Susie Garza has never heard of Yang. But since February, she's been getting $500 a month from a nonprofit in Stockton, California, as part of an experiment that offers something unusual in presidential politics: a trial run of a campaign promise, highlighting the benefits and challenges in real time.
Garza can spend the money however she wants. She uses $150 of it to pay for her cellphone and another $100 or so to pay off her dog's veterinarian bills. She spends the rest on her two grandsons now that she can afford to buy them birthday presents online and let them get the big bag of chips at the 7-Eleven.
"I've never been able to do that. I thought it was just the coolest thing," said Garza, who is unemployed and previously was addicted to drugs, though she said she has been sober for 18 years following a stint in prison. "I like it because I feel more independent, like I'm in charge. I really have something that's my own."
Garza is part of an experiment testing the impact of "universal basic income," an old idea getting new life thanks to the 2020 presidential race, although Stockton's project is an independent one and has no connection to any presidential race.
Something's Fishy About America's Official Inflation Data
Zerohedge – When confronted with the Fed's claims that there's no inflation in the economy, most Americans who don't have a PhD in economics would probably react with a mixture of confusion, frustration and disbelief. The Fed likes to treat inflation like a giant mystery that can't be cracked.
But anybody who has been to a restaurant, supermarket or paid a rent check over the past decade can tell you: Prices are rising much faster than the CPI would have you believe.
The latest evidence of this discrepancy to make it into the US financial press arrived this weekend, courtesy of Bloomberg's annual Sushinomics Index, a novel cost-of-living gauge which tracks changes in prices for the popular Japanese cuisine across different metropolitan areas.
As it turns out, sushi prices are a fairly reliable proxy for the cost of living in a given area. For example, New York and San Francisco – the two most expensive cities in the US – also sport the highest sushi prices.Meanwhile, New Orleans, one of the least expensive metro areas, also has some of the cheapest sushi in the US. The average prices for 'basic' sushi rolls in the "Big Easy" climbed just 1.1% over the past year, compared with an average national increase of 2.9%.
Of course, BBG advises that sushi shouldn't be used as an exact proxy for cost of living. Myriad idiosyncratic factors, including access to fresh ingredients, cost of refrigeration and transportation costs, as well as the competition between restaurants in a cities food scene, which could drive prices down, are at play when determining sushi prices.
Here's more on that from William Anderson, an economics professor at Frostburg State University in Maryland.
"What you're doing is looking strictly at the demand side, but what are some of the other factors?" Anderson said. "You have to become almost an expert in the sushi business."
Still, it's difficult to ignore the correlation between factors like population growth and sushi prices. According to BBG's index,  Charlotte, NC and Houston, Texas – cities that have seen their populations explode over the past ten years – also logged some of the highest increases in sushi prices.
Sushi price inflation was 6.7% in Charlotte and 6% in Houston over the last 12 months, according to BBG. More Americans are flocking to these cities, pushing up prices for amenities like sushi and staples like rent, as the prohibitive cost of living in coastal enclaves like NYC forces more people to look for alternatives.
Atlanta Fed model pares U.S. third quarter GDP view to 1.7%
Reuters – The U.S. economy is likely growing at a 1.7% annualized rate in the third quarter, based on weaker-than-forecast data on domestic manufacturing activity and construction spending, the Atlanta Federal Reserve's GDPNow forecast model showed on Tuesday.
This was slower than the 2.0% pace estimated by the Atlanta Fed's GDP program on Aug. 30.
Alan Greenspan says it's 'only a matter of time' before negative rates spread to the US
CNBC – It will not be long before the spread of negative interest rates reaches the U.S., former Federal Reserve Chairman Alan Greenspan said.
"You're seeing it pretty much throughout the world. It's only a matter of time before it's more in the United States," Greenspan told CNBC's "Squawk on the Street " on Wednesday, adding investors should watch the 30-year Treasury yield.
The 30-year U.S. rate traded at 1.978%. It reached an all-time low last week.
There are currently more than $16 trillion in negative yielding debt instruments around the world as central banks try to ease monetary conditions to sustain the global economy. The 10-year sovereign bonds in Belgium, Germany, France and Japan — among others — are trading with a negative rate.
U.S. Treasury yields are still well within positive territory, but the Fed has already cut rates once and is expected to ease later this month. Market expectations for a rate cut in September are at 92.7%, according to the CME Group's FedWatch tool.
Energy & Environment
Hurricane Dorian lashes Florida with tropical storm conditions, as Carolinas brace for 'very close brush'
Fox – After leveling the Bahamas with deadly and destructive force, Hurricane Dorian churned toward the Southeast coast Wednesday, nicking Florida with tropical storm conditions along the state's northeastern coast and threatening a potentially powerful landfall in the Carolinas later this week.
The National Hurricane Center in Miami said at 8 a.m. EDT Wednesday the Category 2 storm's maximum sustained winds were at 105 mph. Dorian was located about 95 miles east of Daytona Beach, Fla., moving north-northwestward at 8 mph.
"We could be dealing with a very close brush or landfall across portions of South Carolina or North Carolina Thursday into Friday," Fox News Senior Meteorologist Janice Dean said Wednesday on "Fox & Friends. "We could certainly be feeling, at least, hurricane-force wind for a matter of hours."
Dorian's center is tracking offshore and nearly parallel to Florida's Atlantic shoreline, but is still bringing heavy rains and wind to the Sunshine State.
As of 6 a.m. on Wednesday there were over 18,000 customers without power reported in Florida, with the greatest number of outages being reported in Volusia and St. Johns Counties, according to an update from the state's division of emergency management.
Science & Technology
This Is What Social Media Is Doing To Us…
Michael Snyder – Scientific study after scientific study is showing that too much time on social media can be extremely harmful both mentally and physically.  But even though most of us know this, very few of us actually alter our behavior in a meaningful way. When Facebook, Twitter, YouTube, Instagram and other major social media platforms first emerged, we welcomed them with open arms.  They were a lot of fun and they allowed us to interact with family, friends and society as a whole in ways that we had never been able to do before. But they were also extremely addictive, and they rapidly became transformed into dumping grounds for just about everything toxic, negative and malevolent that you can possibly imagine.  Today, many of us spend far more time on social media than we do with real people, and as you will see below, that has enormous implications for our future.
A growing body of scientific research clearly indicates that spending too much time on social media can be very bad for us.  For example, just consider what a long-term study that was conducted by Gallup over a period of two years ultimately concluded…
Holly Shakya, assistant professor at UC San Diego, and Yale professor Nicholas Christakis spent two years following 5,208 adults who are part of a Gallup long-term study. After asking permission, they monitored these subjects' Facebook use directly from Facebook, rather than asking subjects to report their own use. (People often don't realize how much time they spend on the social network.) And they checked in with subjects on their emotional and physical well-being, as well as their body-mass index (BMI), three times over the course of two years.
"Overall, our results showed that, while real-world social networks were positively associated with overall well-being, the use of Facebook was negatively associated with overall well-being," the researchers wrote in a Harvard Business Review article. "These results were particularly strong for mental health; most measures of Facebook use in one year predicted a decrease in mental health in a later year."
That doesn't sound good at all.
If you knew that something was going to consistently degrade both your mental and physical well-being, would you engage in that activity every single day?
And yet most of us simply cannot go 24 hours without checking our social media accounts.
YouTube to cough up $170mn in fines over charge of grabbing kids' data
RT – Google's video platform YouTube has been fined $170 million, settling allegations that it gathered children's data online without the consent of their parents, in violation of federal law.
The fines include $136 million for the most recent charges, while the company will pay another $34 million to settle similar claims brought previously by New York state's attorney general, the Federal Trade Commission (FTC) announced on Wednesday. The settlement is the largest since a law prohibiting the collection of information on children under 13 years came into effect in 1998, known by its acronym, COPPA.
The company is accused of collecting web data on children's YouTube channels in order to deliver millions of dollars in targeted advertisements to viewers.
"YouTube touted its popularity with children to prospective corporate clients," said FTC Chairman Joe Simons. "Yet when it came to complying with COPPA, the company refused to acknowledge that portions of its platform were clearly directed to kids. There's no excuse for YouTube's violations of the law."
Though YouTube says its platform is intended for people aged 13 and older, the FTC found that "some of YouTube's individual channels – such as those operated by toy companies – are child-directed and therefore must comply with COPPA."
An A.I. System Passed an Eighth-Grade Science Test. Can You?
ENMNews – Four years ago, more than 700 computer scientists competed in a contest to build artificial intelligence that could pass an eighth-grade science test. There was $80,000 in prize money on the line.
They all flunked. Even the most sophisticated system couldn't do better than 60 percent on the test. A.I. couldn't match the language and logic skills that students are expected to have when they enter high school.
But on Wednesday, the Allen Institute for Artificial Intelligence, a prominent lab in Seattle, unveiled a new system that passed the test with room to spare. It correctly answered more than 90 percent of the questions on an eighth-grade science test and more than 80 percent on a 12th-grade exam.
The system, called Aristo, is an indication that in just the past several months researchers have made significant progress in developing A.I. that can understand languages and mimic the logic and decision-making of humans.
The world's top research labs are rapidly improving a machine's ability to understand and respond to natural language. Machines are getting better at analyzing documents, finding information, answering questions and even generating language of their own.
Aristo was built solely for multiple-choice tests. It took standard exams written for students in New York, though the Allen Institute removed all questions that included pictures and diagrams. Answering questions like that would have required additional skills that combine language understanding and logic with so-called computer vision.
Some test questions, like this one from the eighth-grade exam, required little more than information retrieval:
A group of tissues that work together to perform a specific function is called:
(1) an organ
(2) an organism
(3) a system
(4) a cell
But others, like this question from the same exam, required logic:
Which change would most likely cause a decrease in the number of squirrels living in an area?
(1) a decrease in the number of predators
(2) a decrease in competition between the squirrels
(3) an increase in available food
(4) an increase in the number of forest fires
Researchers at the Allen Institute started work on Aristo — they wanted to build a "digital Aristotle" — in 2013, just after the lab was founded by the Seattle billionaire and Microsoft co-founder Paul Allen. They saw standardized science tests as a more meaningful alternative to typical A.I. benchmarks, which relied on games like chess and backgammon or tasks created solely for machines.
A science test isn't something that can be mastered just by learning rules. It requires making connections using logic. An increase in forest fires, for example, could kill squirrels or decrease the food supply needed for them to thrive and reproduce.
Enthusiasm for the progress made by Aristo is still tempered among scientists who believe machines are a long way from completely mastering natural language — and even further from duplicating true intelligence.
"We can't compare this technology to real human students and their ability to reason," said Jingjing Liu, a Microsoft researcher who has been working on many of the same technologies as the Allen Institute.
Facial recognition becomes opt-in feature at Facebook
AFP – Facebook on Tuesday said facial recognition technology applied to photos at the social network will be an opt-in feature.
The change that began rolling out to users around the world came as the leading social network remains under pressure to better protect privacy and user data, including biometric information.
Nearly two years ago, Facebook introduced a face recognition feature that went beyond suggesting friends to tag in pictures or videos but could let user know when they were in images they had permission to see elsewhere on the service.
Facebook is doing away with a "tag" suggestion setting in favor of an overall facial recognition setting which will be off by default, according to a post by artificial intelligence applied research lead Srinivas Narayanan.
"Facebook's face recognition technology still does not recognize you to strangers," Narayanan said.
"We don't share your face recognition information with third parties. We also don't sell our technology."
People new to Facebook or who had the "tag" feature operating will get word from the social network about the face recognition setting along with an easy way to turn it on if they wish, according to Narayanan.
"People will still be able to manually tag friends, but we won't suggest you to be tagged if you do not have face recognition turned on," Narayanan said.
"If you already have the face recognition setting, you won't receive a notice."
The move comes amid growing concerns about facial recognition technology by law enforcement and government agencies, and with widespread use of the system for surveillance in parts of the world including China.
Health
SWEET & SOUR: Just two Diet Cokes a day 'increases your risk of deadly heart attack or stroke by 50%'
The Sun – JUST two diet drinks a day raises the risk of dying young by a quarter, a major study reveals.
And lovers of Diet Coke and Pepsi Max see their chances of being killed by a heart attack or stroke rocket by more than half, compared to those who avoid the stuff.
Experts said the "important" European findings – involving more than 450,000 people – were "concerning".
They urged Brits to ditch soft drinks and switch to water.
The World Health Organisation research found the dangers from guzzling artificially sweetened pop were up to three times greater than regular sugary drinks.
Diet drinks 'worse'
It suggests switching to sugar-free products – such as Diet Pepsi or Lucozade Zero – could be equally bad for health, if not worse.
The study was carried out by the International Agency for Research on Cancer in France, which is a part of the WHO.
Lead researcher Dr Neil Murphy said: "The striking observation in our study was that we found positive associations for both sugar-sweetened and artificially-sweetened soft drinks with risk of all-cause deaths.
"It would probably be prudent to limit consumption of all soft drinks and replace with a healthier alternative, such as water."
The take home message is drink water – certainly avoid sugar sweetened beverages and be cautious about artificially sweetened beverages
Amazon fails to test dietary supplements for contaminants, continues to sell THOUSANDS of illegal and dangerous products
NaturalNews – A thorough investigation by The Wall Street Journal (WSJ) has revealed that Jeff Bezos' Amazon retail empire is currently selling thousands of products on its website that are contaminated, mislabeled, not allowed for sale in the United States, or outright banned from the consumer marketplace.
Everything from toys to supplements to safety gear was determined to be not quite what it was labeled as, which is a direct result of Amazon relinquishing control over its store to countless vendors from around the world, none of which appear to be monitored or vetted for the things they are selling to consumers.
Rather than Amazon keeping close tabs on the items it sells, the company has "ceded control" of its store, according to the WSJ, and now operates more like a "flea market." And perhaps the worst part about this is the fact that Amazon is violating its own user policies with this setup, demonstrating that the corporate giant has, in many ways, gone completely off the rails.
While competitor Walmart tests most or all of the products it sells, or allows to be sold, on its website, Amazon does not appear to be testing much of anything. As a result, many Amazon products are unsafe or illegal, and very little is being done, at least so far, to address this massive problem.
Vegetable-rich diet lowers fatigue, raises good cholesterol in MS sufferers
Natural Health News – Higher levels of blood high-density lipoprotein (HDL) – or good cholesterol – may improve fatigue in multiple sclerosis patients, according to a new study.
The pilot study, which investigated the effects of fat levels in blood on fatigue caused by multiple sclerosis, found that lowering total cholesterol also reduced exhaustion.
The results, published recently in PLOS ONE highlight the impact that changes in diet could have on severe fatigue, which impacts the majority of those with multiple sclerosis.
Fighting fatigue
Fatigue is a frequent and debilitating symptom for people with multiple sclerosis that affects quality of life and ability to work full time. Despite its prevalence and the severity of its impact, treatment options for fatigue are limited. The medications used to treat severe fatigue often come with unwanted side effects.
"Fatigue in people with multiple sclerosis has been viewed as a complex and difficult clinical problem with contributions from disability, depression and inflammation. Our study implicates lipids and fat metabolism in fatigue," said lead researcher Murali Ramanathan, PhD, professor in the University of Buffalo School of Pharmacy and Pharmaceutical Sciences. "This is a novel finding that may open doors to new approaches for treating fatigue."
In previous studies, Terry Wahls, MD, clinical professor of internal medicine and neurology and creator of the Wahls Protocol diet, and her team of researchers at the University of Iowa, showed that a diet-based intervention accompanied by exercise, stress reduction and neuromuscular electrical stimulation (NMES) is effective at lowering fatigue. However, the physiological changes underlying the improvements were unknown.
Leafy greens and fruits
The researchers examined changes in body mass index (BMI), calories, total cholesterol, HDL, triglycerides, and low-density lipoprotein (LDL) – commonly known as bad cholesterol. Fatigue was measured on the Fatigue Severity Scale.
The small study followed 18 progressive multiple sclerosis patients over the course of a year who were placed on the Wahls diet, which is high in fruits and vegetables. The diet encourages the consumption of meat and fish as well as plant-based protein, plenty of leafy green vegetables, brightly coloured fruits like berries and fat from animal and plant sources, especially omega-3 fatty acids. Gluten, dairy and eggs are excluded.
Participants also engaged in a home-based exercise program that included stretches and strength training, NMES to stimulate muscle contraction and movement, and meditation and self-massages for stress reduction. However, adherence to the diet was the main factor associated with reductions in fatigue.
"Higher levels of HDL had the greatest impact on fatigue," said Ramanathan, "possibly because good cholesterol plays a critical role in muscle, stimulating glucose uptake and increasing respiration in cells to improve physical performance and muscle strength."