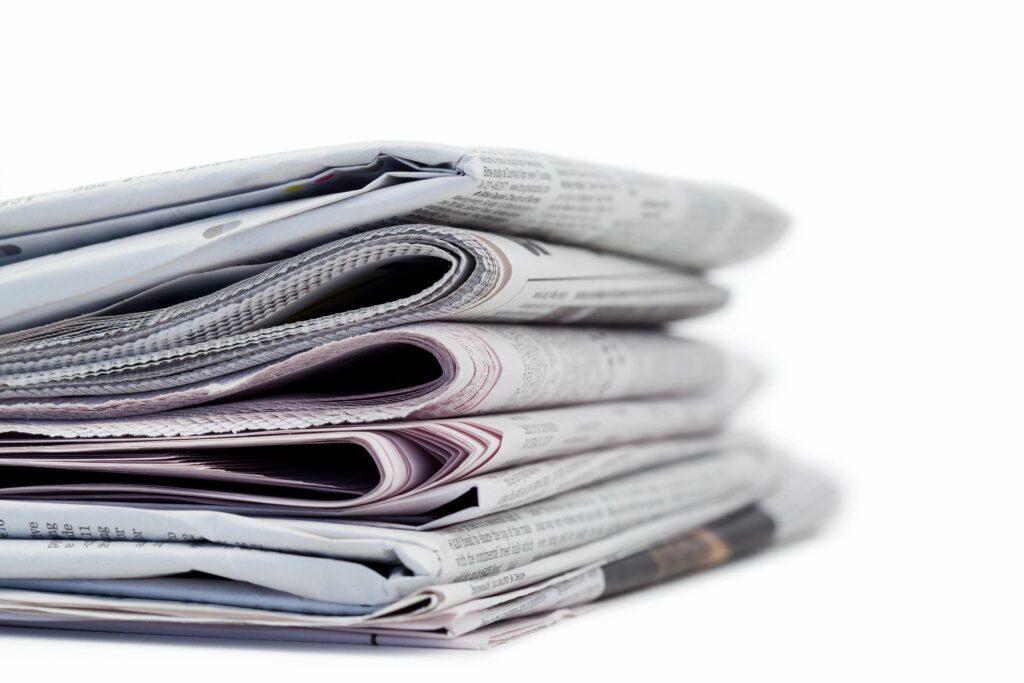 World News
IIran urges US's Biden to lift sanctions, rejoin nuclear deal
Al Jazeera – Iranian Foreign Minister Mohammad Javad Zarif said Iran would fully implement its 2015 nuclear deal if US President-elect Joe Biden lifts sanctions on Tehran, which Zarif said could be done swiftly through "three executive orders".
Biden has pledged to rejoin the historic 2015 accord – agreed to by six world powers known as the P5 + 1 – if Iran also returns to compliance.
EU warns rapid Covid tests are less accurate for detecting virus in asymptomatic cases
RT – The European Commission has recommended that rapid Covid-19 antigen tests should be used primarily on individuals who are already showing symptoms of the virus, as they have been found to be less effective in asymptomatic cases.
In new recommendations for its 27 member states on the use of different coronavirus tests, the Commission stated that "rapid antigen tests should be used within five days after the onset of symptoms or within seven days after exposure to a confirmed Covid-19 case."
Currently, EU governments are responsible for producing their own rules for responding to coronavirus, including testing. The European Commission urged them to adopt common standards, "aligning" their approaches "as much as possible," because "effective testing plays a key role in the smooth functioning of the internal market."
Berlin police forcefully disperse protest over rules.
AP – German police fired water cannons Wednesday at demonstrators protesting coronavirus restrictions in Berlin's government district, after crowds ignored calls to wear masks and keep their distance from one another in line with pandemic regulations.
As water shot from the cannons rained down on protesters outside the landmark Brandenburg Gate, police in riot gear moved through the crowd carrying away some participants. Some demonstrators threw fireworks, flares and other objects in response as police helicopters hovered overhead.
Officers avoided shooting the cannons directly at protesters because there were children in the crowd, and they worked slowly and methodically to disperse the crowd, Berlin police spokesman Thilo Cabiltz said. Some protesters popped open umbrellas and held their ground until they were eventually forced back.
U.S. News, Politics & Government
Michigan's Wayne County certifies election results in reversal of earlier decision – Fox News
Fox – Election officials in Michigan's largest county voted to certify election results on Tuesday night, ending a short-lived deadlock that could have delayed the state from confirming a victory for President-elect Joe Biden.
The Wayne County Board of Canvassers voted 4-0 to certify results. As part of the agreement, the board, which consists of two Republicans and two Democrats, asked Michigan Secretary of State Jocelyn Benson to audit the election process and pursue reforms to prevent discrepancies in the future, according to local reports.
The reversal came just hours after a previous vote resulted in a 2-2 deadlock along party lines. Republicans who initially voted against certification cited concerns related to absentee poll books in certain Detroit-area precincts that did not match.
Pennsylvania Supreme Court Rejects Trump Argument: Observers Just Have to 'Remain in the Room'
Breitbart – The Pennsylvania Supreme Court rejected the Trump campaign's complaint that observers were not given adequate access to watch the counting process, holding Tuesday that the law did not specify that observers had to be close enough to see details.
Observers complained that they were kept so far away in Philadelphia that they could not see the markings on absentee ballot envelopes.
The campaign lost at the trial court, won on appeal at the commonwealth court, but lost again at the state Supreme Court.
The decision was a 5-2 split for Pennsylvania's highest court, reflecting the partisan divide among the judges. In September, a majority on the court ordered vote-by-mail ballots to be accepted up to three days after Election Day, even without a postmark. A 5-2 majority also granted a Democratic demand for the Green Party to be excluded from the ballot.
The U.S. Supreme Court allowed the vote-by-mail ruling to stand, 4-4, after Chief Justice John Roberts sided with the liberal minority.
President Trump Fires Top Election Cybersecurity Official Chris Krebs
Breitbart – President Donald Trump announced Tuesday that he fired Department of Homeland Security's Director of the Cybersecurity and Infrastructure Security Agency Chris Krebs in a tweet, after CISA called the 2020 election the most secure in the nation's history.
The recent statement by Chris Krebs on the security of the 2020 Election was highly inaccurate, in that there were massive improprieties and fraud – including dead people voting, Poll Watchers not allowed into polling locations, "glitches" in the voting machines which changed votes from Trump to Biden, late voting, and many more. Therefore, effective immediately, Chris Krebs has been terminated as Director of the Cybersecurity and Infrastructure Security Agency.
Krebs' Twitter bio, even after Trump's tweet at 7:07 p.m. ET, still read: "Director @CISAgov. http://CISA.gov/RumorControl. American voters decide American elections. Likes, retweets, follows ≠ endorsements."
Krebs' last tweet came earlier Tuesday, again disputing allegations of any election system manipulation.
Before that, Krebs had issued a number of tweets disputing any suggestions that the presidential election had been compromised in any way.
CISA released a statement on November 12 that said, "The November 3rd election was the most secure in American history. Right now, across the country, election officials are reviewing and double checking the entire election process prior to finalizing the result."
Task force warns of 'further deterioration' as pandemic worsens
CNN – The White House coronavirus task force has again ramped up its warnings to states in a weekly set of reports as the pandemic continues to aggressively worsen, raising alarms on the potential impact of rising cases on hospitals.
"There is now aggressive, unrelenting, expanding broad community spread across the country, reaching most counties, without evidence of improvement but rather, further deterioration. Current mitigation efforts are inadequate and must be increased to flatten the curve to sustain the health system for both Covid and non-Covid emergencies," state reports dated November 15 obtained by CNN said.
uld follow CDC holiday guidelines for protective behaviors," the reports said.
NY Governor Cuomo set to get $25k pay rise despite massive budget deficit
RT – New York may be facing a budget crisis, but Andrew Cuomo is set to receive a pay rise in January that will bring his salary to $250,000, the highest for any governor in the US.
Approved by the Senate and Assembly last year, Cuomo's raise will come into effect on January 1 and increase his $225,000 annual salary by $25,000.
Other public officials receiving raises are Lieutenant Governor Kathy Hochul, Attorney General Letitia James, and Comptroller Tom DiNapoli.
New York's budget has been a topic of concern for Cuomo, who has insisted that federal assistance is needed to combat a deficit that is projected to top $60 billion over the next four years.
"We don't have a shovel big enough to dig out of [the deficit]. It's the biggest number in history. We need help from Washington," the governor said on Tuesday.
House Democrats back Pelosi for speaker in next Congress
CNN – House Democrats nominated Nancy Pelosi to serve as Speaker in the next session of Congress in leadership elections on Wednesday.
A full House floor vote for the speakership will take place in January, and Pelosi is poised to remain in the top leadership post for House Democrats.
Pelosi did not address whether the next Congress will be her last term as speaker in her speech to her caucus during leadership elections, according to a source who heard her remarks. She pledged in 2019 that she would only serve four more years as speaker, meaning the next Congress would be her last.
Economy & Business
FAA grants permission for Boeing 737 Max jets to fly
Fox – The Federal Aviation Administration has rescinded its grounding order for Boeing's 737 Max jet, allowing the aircraft to return to the skies after certain modifications are made.
The decision follows a 20-month review after crashes in 2018 and 2019 killed 346 passengers.
Science & Technology
WOW: Josh Hawley exposes Facebook's Centra tool used to track ALL users' online activities even when they're not on the platform
NaturalNews -If there was ever a need for the government to step in and smack down the big tech platforms for blatant violations of basic constitutional protections, it's now, especially after revelations regarding a tool used by Facebook that were revealed at a Senate hearing this week.
Missouri GOP Sen. Josh Hawley has been a mountain lion when it comes to holding big tech platforms accountable for their massive, regular violations of users' privacy. From Google tracking users across all the internet to be able to target them with ads to sites like Twitter and others gathering and then marketing email addresses, Hawley has regularly exposed the tech giants for their misdeeds.
On Tuesday, the titans of big tech were made to answer questions about election interference — that is, censoring President Donald Trump, the New York Post over its Hunter Biden bombshells, and limiting the reach of conservative voices ahead of the election. And during questioning of Facebook founder and CEO Mark Zuckerberg, Hawley dropped another bombshell.
Namely, that Facebook deploys a tool that also tracks users even when they're not on Facebook.
As he opened his inquiry, Hawley said that a former Facebook employee "with direct knowledge of the company's content moderation practices" got in touch with his Senate office about an "internal platform called Tasks that Facebook uses to coordinate projects, including censorship."
"The platform reflects censorship input from Google and Twitter, as well," Hawley said. "…Facebook censorship teams communicate with their counterparts at Twitter and Google and then enter those companies' suggestions for censorship onto the Task platform so that Facebook can follow up with them and effectively coordinate their censorship efforts."
Zuckerberg claimed that Facebook utilizes the Task system for "people coordinating all kinds of work across the company." He added later that the company did "coordinate on and share signals on security-related topics," such as "a terrorist attack or around child exploitation imagery or around a foreign government creating an influence operation."
He then asked Zuckerberg if Facebook, Twitter, and Google employees worked to coordinate their content moderation decisions regarding "individuals, websites, hashtags [or] phrases to ban."
"Senator, we do not coordinate our policies," Zuckerberg responded, adding that he "would expect that some level of communication."
Hawley then asked about the alleged tracking program, Centra.
"Mr. Zuckerberg, tell me about 'Centra,'" Hawley said. "What is the Facebook internal tool called Centra?" (Related: Joe Biden wants to massively increase online censorship.)
"Senator, I'm not aware of any tool with that name," the Zuck responded.
Hawley answered by putting up photos he said showed the tool in use.
"Let me see if this refreshes your memory. There is a demonstrative over my shoulder," Hawley noted. "Centra is a tool that Facebook uses to track its users not just on Facebook, but across the entire internet. Centra tracks different profiles that a user visits, their message recipients, their linked accounts, the pages they visit around the Web that have Facebook buttons. Centra also uses behavioral data to monitor users' accounts, even if those accounts are registered under a different name."
Health
Covid vaccine: Pfizer says it's '94% effective in over-65s'
BBC – The coronavirus vaccine developed by Pfizer and BioNTech appears to protect 94% of adults over 65 years old.
More data released from their ongoing phase three trial suggests it works equally well in people of all ages and ethnicities.
The companies say they will now apply for authorisation for emergency use of the jab in the US.
The findings are based on two doses given to more than 41,000 people around the world.
Last week, Pfizer and BioNTech published preliminary data showing the vaccine offered 90% protection against Covid-19 and there were no safety concerns.
>> Related: PFIZER will seek regulatory review for vax within days…
Dill oil: The wonder oil you haven't tried yet
NaturalNews – Dill seed oil and dill weed oil have different chemical compositions, which vary according to geographical location, time of harvest, growth condition and isolation procedure
Dill oil is usually used for digestive problems such as constipation, loss of appetite and indigestion. Because of dill's carminative properties, it can help stop gas formation in the intestines
What is dill oil?
In the olden times, Romans applied dill oil topically before charging into battle because they believed that it could reduce nervousness and stress. It was also believed that the oil can protect against witchcraft as well as used as an ingredient for love potions.1 Today, dill oil is known for its versatility; it has a number of properties ranging from antioxidant and antifungal to antibacterial. This essential oil is usually used for digestive support, specifically for indigestion or constipation.2
Dill, the plant from which dill oil is obtained, has two variants: Anethum graveolens (European dill), which is cultivated in England, Germany, Romania, Turkey, USA, and Russia and Anethum Sowa (Indian dill), which is cultivated in many parts of India as a cold weather crop.
There are two types of dill oil: dill seed oil and dill weed oil. The former is obtained from the mature seeds through steam distillation, and the latter is obtained through steam distillation of fresh herbs.
Uses of dill oil
There are several uses of dill oil, but it is popularly used in medicine, food, perfume and soap manufacturing because of its pleasant aroma. It's known for its healing properties, such as:
•Antimicrobial — It contains a high concentration of carvone.
•Antispasmodic — Its relaxing and calming effect can help pacify spasmodic attacks.
•Sedative — It also has a sedating effect that may aid in inducing drowsiness.
Dill oil also promotes milk production for nursing mothers as helps treat breast congestion due to nursing.4 When mixed in lotions or creams, dill oil can be used to help heal wounds. I also recommend using it in vapor therapy for calming the nerves and relieving tension.
The two types of dill oil also differ in odor and color. While the color of dill seed oil is a slightly yellowish to light brown liquid, dill weed oil is a pale yellow to yellow liquid. The dill seed oil is known for its caraway-like aroma because it has a higher carvone content compared to dill weed oil. Dill weed oil, on the other hand, emits a strong, fresh and somewhat spicy aromatic odor