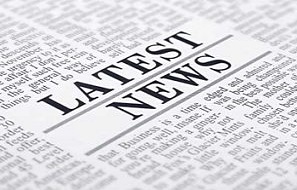 World News
A Giant Statue Of Molech Has Been Put Up Right At The Entrance To The Colosseum In Rome
Without a doubt, it truly is an abomination that a gigantic statue of Molech is now standing right at the entrance of the Colosseum where so many Christians were brutally slaughtered by the Romans
Infowars – Tourists that visit the Colosseum in Rome these days are getting quite a shock.
A gigantic statue of a pagan Canaanite deity known as "Molech" has been erected right at the entrance. In ancient times, those that served Molech would literally sacrifice their children to him, and apparently this involved burning them to death. And now a massive statue of this pagan idol is the centerpiece of a new "archaeological exhibition" at the world famous Roman Colosseum. Yes, the exact same Colosseum where countless numbers of Christians were martyred for their faith is now the home for one of the most monstrous pagan deities that the world has ever seen.
I know that this sounds almost too strange to be true, but this is actually happening.
The following comes from the official press release for this "exhibition"…
"A reconstruction of the terrible deity Moloch, linked to Phoenician and Carthaginian religions and featured in the 1914 film Cabiria (directed by Giovanni Pastore and written by Gabriele D'Annunzio) will be stationed at the entrance to the Colosseum to welcome visitors to the exhibition."
They are referring to this enormous statue as "Moloch", but according to Wikipedia this ancient pagan god was also known as "Molech, Milcom, or Malcam"…
Moloch[a] is the biblical name of a Canaanite god associated with child sacrifice, through fire or war. The name of this deity is also sometimes spelled Molech, Milcom, or Malcam.
Orangutan granted 'personhood' settles into new Florida home
AFP – A 33-year-old orangutan granted legal personhood by a judge in Argentina is settling into her new surroundings at the Center for Great Apes in central Florida.
Patti Ragan, director of the center in Wauchula, Florida, says Sandra is "very sweet and inquisitive" and adjusting to her new home. She was born in Germany and spent 25 years at the Buenos Aires Zoo before arriving in Florida on Nov. 5.
Judge Elena Liberatori's landmark ruling in 2015 declared that Sandra is legally not an animal, but a non-human person, thus entitled to some legal rights enjoyed by people, and better living conditions.
"With that ruling I wanted to tell society something new, that animals are sentient beings and that the first right they have is our obligation to respect them," she told The Associated Press.
But without a clear alternative, Sandra remained at the antiquated zoo, which closed in 2016, until leaving for the U.S. in late September. She was in quarantine for a month at the Sedgwick County Zoo in Kansas before arriving in Florida.
At the center, Sandra joins 21 orangutans and 31 chimpanzees rescued or retired from circuses, stage shows and the exotic pet trade.
SOCIAL CREDIT: Chinese facial recognition puts name, photo on billboard if jaywalk
Mirror – It's something that many people do without giving it a second thought, but if you jaywalk in China , you could be publicly shamed.
Facial recognition technology is being used in several Chinese cities, including Shanghai and Shenzhen, which can spot people jaywalking, and post their photo and ID to a huge billboard.
Writer Matthew Brennan tweeted a shocking video of the strange system, although it remains unclear where it was filmed.
He wrote: "Chinese facial recognition system to discourage minor traffic violations. Cross the road when you shouldn't and a picture of you with your name, ID card number pop up on the big screen for everyone to see."
U.S. News, Politics & Government
US Constructing Two New Bases In Syria's Oil-Rich Region
Global Research – Turkey's state-run media is reporting the United States is planning two new military bases in Syria's oil-rich Deir ez-Zor province,which are currently under construction, after US special forces convoys were seen patrolling the area in the past days.
Anadolu Agency, citing local sources, said the bases were under construction as evidenced by the influx of heavy equipment:
While the footage captured by Anadolu Agency showed that much construction equipment is being put into action, it was learnt the U.S. has sent 250 to 300 additional soldiers, armored vehicles, heavy weapons and ammunition to the region.
The reported added: "The military bases are being built in the 113th Brigade area and near al-Sur region," according to the sources.
Syria's largest oil fields, which historically account for most of its domestic energy needs, are located in Deir Ezzor, including Al-Omar, Conoco, and Rumeilan.
A US coalition statement confirmed last week that American forces are being "repositioned" in Syria's oil rich region just east of the Euphrates to "protect critical infrastructure" – following Trump's roll out of his controversial "secure the oil" plan.
ICE warns illegal immigrants facing murder, child sex offense charges could be released in North Carolina sanctuary cities
Fox – Illegal immigrants facing charges for murder, child sex offenses, rape, drug trafficking and robbery could be released onto the streets of cities and towns across North Carolina due to "sanctuary" policies that shield illegal immigrant criminals from deportation, federal authorities are warning.
Whistleblower's lawyer sends cease and desist letter to White House: report
Fox – A lawyer for the anonymous whistleblower who filed a complaint with the Inspector General over President Trump's July phone call with Ukraine's president sent a cease and desist lawyer to the White House Thursday, demanding Trump stop attacking his client, according to reports.
The letter, written by attorney Andrew Bakaj, asks White House counsel Pat Cipolloneto to advise Trump of the "legal and ethical peril in which he is placing himself should anyone be physically harmed" because of Trump's or his surrogate's actions, The Hill reported.
New York judge fines Trump $2 million over foundation 'misuse'
RT – A New York state judge ordered US President Donald Trump to pay $2 million for "misusing" the Trump Foundation. The funds will be directed to a group of nonprofits, as the foundation has been defunct since December 2018.
Justice Saliann Scarpulla of the state Supreme Court in Manhattan ruled in favor of the state attorney general Letitia James, a Democrat, who pursued the investigation begun by her predecessor into whether the foundation channeled money into Trump's 2016 presidential campaign.
The fine is apparently in addition to the settlement that distributes the $1.7 million in funds from the defunct foundation. As part of the settlement, Trump admitted to personally misusing $11,525 in the organization's funds to buy sports memorabilia and champagne at a charity gala and pledged to repay it.
Trump says NY AG 'mischaracterized' his foundation judgment, 'happy' to pay $2 million fine
RT – US President Donald Trump has accused the New York attorney general of putting a spin on a court settlement that will see him pay $2 million to charities for improperly using the now-defunct Trump Foundation.
"The New York Attorney General is deliberately mischaracterizing this settlement for political purposes," Trump thundered in a Twitter statement on Thursday, describing the long-running litigation as "4 years of politically motivated harassment."
Earlier in the day, Manhattan Supreme Court Justice Saliann Scarpulla ordered Trump to pay $2 million to charities already set to receive the foundation's remaining cash assets as part of a court-approved settlement, saying he had breached the fiduciary duty to his own foundation.
Former Trump adviser Bolton threatened to sue if subpoenaed to testify in impeachment probe: committee
The Hill – U.S. President Donald Trump's former national security adviser, John Bolton, threatened to sue if congressional committees issued a subpoena to compel him to testify in their impeachment probe, a House of Representatives committee said on Thursday.
Whistleblower's lawyer sends cease and desist letter to White House: report
Fox – A lawyer for the anonymous whistleblower who filed a complaint with the Inspector General over President Trump's July phone call with Ukraine's president sent a cease and desist lawyer to the White House Thursday, demanding Trump stop attacking his client, according to reports.
HE'S BACK! Sessions announces Alabama Senate bid
Fox – Former Attorney General Jeff Sessions is using his first campaign ad as a 2020 Senate candidate in Alabama to try moving past his strained relationship with President Trump, saying the president "has my full support."
During a Thursday appearance on Fox News' "Tucker Carlson Tonight," Sessions announced plans to enter the 2020 race for the Alabama Senate seat he held before joining the Trump administration. Fox News also obtained Sessions' first campaign video.
In the ad, Sessions addressed the camera and said, "When I left President Trump's Cabinet, did I write a tell-all book? No. Did I go on CNN and attack the president? Nope. Have I said a cross word about our president? Not one time."
Continuing, he said, "I'll tell you why: First, that would be dishonorable. I was there to serve his agenda, not mine. Second, the president is doing a great job for America and Alabama, and he has my strong support."
Sky-high selfies: Japan warns USA over 'outrageous' antics of military pilots…
The Guardian – Japan's defence ministry is to call on US forces based in the country to ensure the safety of their aircraft after pilots from a marine corps unit involved in a deadly crash last year were shown taking selfies and reading books while flying.
A US military report on the investigation into the December 2018 crash revealed widespread misconduct among the unit's pilots, including some who had posted selfies from their cockpits on social media.
One was shown combing his moustache mid-flight and another reading The Great Santini, a 1976 novel about a marine corps fighter pilot, with his hands off the controls.
"Examples of such unprofessionalism included prescription and over-the-counter drug abuse, excessive alcohol consumption, adultery, orders violations, and failures in following fundamental principles of professional aviation training and operations," the report said.
Four officers were dismissed following the selfie revelations, Kyodo news agency said. They included the commanding officer, who had posted a photo on his WhatsApp profile showing him without his oxygen mask and with his visor up.
Economy & Business
Trump says has not agreed to roll back tariffs on China
Reuters – President Donald Trump on Friday told reporters he has not agreed to roll back tariffs on China but that Beijing would like him to do so.
Officials from both countries on Thursday said China and the United States have agreed to roll back tariffs on each others' goods in a "phase one" trade deal if it is completed.
The Chinese Commerce Ministry, without laying out a timetable, said the two countries had agreed to cancel the tariffs in phases. A U.S. official, speaking on condition of anonymity, confirmed the rollback would be part of the first phase of a trade agreement that is still being put to paper for Trump and President Xi Jinping to sign. But the comment was soon shrouded in doubt after Reuters reported the plan faced stiff internal opposition in the U.S. administration.
U.S. stocks dipped after Trump's comments, made to reporters before he left the White House, and the dollar to fell against the yen.
Africa to become 'land of opportunity' if US & China strike trade deal – Bank of America
RT – The long-awaited trade agreement between the United States and China would turn the African continent into a land of opportunity for bond and equity investors.
That's according to Bank of America (BofA) strategists David Hauner and Claudio Irigoyen. They wrote in a client note seen by Bloomberg: "At a minimum, we think the removal of tariff and recession fears at least until the November 2020 US elections should lead to some restocking effect and green shoots by the first quarter."
The strategists said that among the main emerging-market beneficiaries would be "some of the less loved currency and high-yield markets, the African 'China plays.'"
They have explained that a trade deal would reduce the risk of a strengthening dollar, supporting emerging-market currencies and high-yield debt. Some currencies, including South Africa's rand, would also benefit from equity inflows, given that stocks are the asset class most likely to profit from an economic rebound.
BofA also predicted the biggest gainers if the US and China reach a trade agreement.
"We also like Africa, where several external credits have lagged amidst the global growth concerns: Kenya, Nigeria and South Africa," it said.
Anger over Las Vegas ban on sleeping in streets
AFP – Los Angeles (AFP) – Faced with a growing number of homeless people, Las Vegas has passed a controversial law that bans sleeping on the street and imposes punishments of a $1,000 fine and six months in prison.
The ordinance — the latest in a series of measures by US cities to grapple with rising vagrancy — comes into force Sunday, but its criminal provisions will not be applied until February.
Sleeping on the streets of the gambling hub will only be illegal in downtown Las Vegas and residential areas — not the famous casino "Strip," which comes under a different jurisdiction.
It will not apply when homeless shelters are full.
Opponents of the law focused their anger on Las Vegas Mayor Carolyn Goodman before and during the vote late Wednesday.
Demonstrators outside City Hall chanted "Housing, not handcuffs" and held signs proclaiming "Poverty is not a crime," local media reported.
Goodman said the law is necessary for a city that is highly dependent on tourism revenues and to protect "the health and safety of the entire community."
The law is not intended to punish the homeless but to help with their reintegration into society, she said, according to NPR radio.
Dems unveil proposal for 'millionaires surtax'
The Hill – Rep. Don Beyer (D-Va.) and Sen. Chris Van Hollen (D-Md.) on Thursday rolled out a proposal for a "millionaires surtax," amid a growing interest from Democrats in increasing taxes on the wealthy.
"This is a bill designed to address two major problems of public policy: the lack of revenue, and inequality," Beyer said on a call with reporters. "It's a laser-focused solution that requires those who benefited the most from the economy to contribute in a way they simply haven't been asked to before."
The lawmakers' bill, which is being co-sponsored by Sen. Sherrod Brown (D-Ohio), would create a 10 percentage point surtax on all income above $2 million for married couples and $1 million for single tax filers.
The surtax would result in the top tax rate on income from wages and salaries increasing from 37 percent to 47 percent, plus a 3.8 percent Medicare surtax. It would result in the top rate on capital gains increasing from 20 percent to 30 percent, plus a 3.8 percent net investment tax.
The Tax Policy Center, a joint project of the Urban Institute and the Brookings Institution, has estimated that such a surtax would raise nearly $635 billion over 10 years.
"This is revenue generated that we can then invest in helping other Americans succeed," Van Hollen said.
Energy & Environment
'Ice eggs' cover Finland beach in rare weather event
BBC – Thousands of egg-shaped balls of ice have covered a beach in Finland, the result of a rare weather phenomenon.
Amateur photographer Risto Mattila was among those who came across the "ice eggs" on Hailuoto Island in the Gulf of Bothnia between Finland and Sweden.
Experts say it is caused by a rare process in which small pieces of ice are rolled over by wind and water.
Mr Mattila, from the nearby city of Oulu, told the BBC he had never seen anything like it before.
"I was with my wife at Marjaniemi beach. The weather was sunny, about -1C (32F) and it was quite a windy day," he told the BBC.
"There we found this amazing phenomenon. There was snow and ice eggs along the beach near the water line."
Mr Mattila said the balls of ice covered an area of about 30m (100ft). The smallest were the size of eggs and the biggest were the size of footballs.
"That was an amazing view. I have never seen anything like this during 25 years living in the vicinity," Mr Mattila said.
Science & Technology
NASA cracks open UNTOUCHED Apollo Moon samples to maximize 'science return' ahead of Artemis missions
RT – Pristine soil and rock samples which were scooped from the surface of the Moon in 1972 have been unsealed for the first time, as NASA prepares to send people back to Earth's satellite as part of the Artemis missions.
The sample was cracked open at the agency's Johnson Space Center in Houston this week, marking the first time in 40 years that material from the Apollo era has been opened.
Apollo 17 astronauts Gene Cernan and Jack Schmitt collected the material by driving a tube into the rocky lunar nearly five decades ago. It will now be put through a battery of tests at the Lunar Curation Laboratory using tools that were not available when the samples originally arrived from space.
"We are able to make measurements today that were just not possible during the years of the Apollo program," explained Dr Sarah Noble from NASA's Apollo Next-Generation Sample Analysis (ANGSA) initiative.
"The analysis of these samples will maximize the science return from Apollo, as well as enable a new generation of scientists and curators to refine their techniques and help prepare future explorers for lunar missions anticipated in the 2020s and beyond," she added.
Modern techniques such as non-destructive 3D imaging, mass spectrometry and ultra-high resolution microtomy will allow for the precious samples to be studied at an unprecedented scale.
Asteroid due to speed past Earth today will come almost as close as the moon
RT – Once again, an asteroid is set to make a high-speed, "close" flyby of the Earth, coming within a minimum distance of 487,000 km, which is slightly more than the average orbit of the moon.
Asteroid 2019 UM12, measuring up to 69 meters (230ft) in diameter and traveling at speeds of over 30,700 mph, will come closest to us at 17:41 UTC on November 7. Only discovered by NASA on October 24, the space rock has never passed through this neck of the cosmic woods before and likely won't ever again.
Thankfully, folks operating powerful telescopes didn't need that much of a heads-up to capture 2019 UM12 in all its glory.
Health
New "old" medicine in Thailand: Researchers discover how a species of medicinal mushroom, new to the area, spreads and grows
NaturalNews – Medicinal mushrooms have long been used in traditional Asian medicines to treat a wide variety of ailments. In particular, mushroom species that belong to the genus Ganoderma have been extensively studied for their therapeutic properties, thanks to an abundance of beneficial plant compounds.
In a study that appeared in the journal MycoKeys, researchers from Thailand reported a Ganoderma species living as a tree parasite in a province in northern Thailand – the first time this medicinal mushroom, also known as lingzhi (Ganoderma tropicum), was recorded in the region. The researchers also noted the results of their assessment concerning the optimum conditions needed by the species to grow and spread its colony.
The mushroom is extensively used as folk medicine in many Asian countries. In fact, the Chinese official compendium of drugs features its medical use, while the World Health Organization acknowledges it. Lingzhi is an effective treatment for coronary heart disease, a protective agent for the liver, and a potent sleep aid. Investigations to determine its bioactive components have revealed that it contains polysaccharides, triterpenoids, sterols, and secondary metabolites like ganoderic acid, ganodermanondiol, ganodermanontriol, and ganodermadiol that help treat a wide range of diseases. And despite being a fungus, G. tropicum exhibits antimicrobial activities.
Avocados are REAL superfoods with plenty of health benefits
NaturalNews – The avocado is a versatile superfood packed with over 20 vitamins and minerals that help support the body. It can be eaten on its own, as a garnish, or even as a dip in your favorite Mexican restaurant. Nowadays, the avocado has become a popular health food due to the variety of health benefits it provides. Some of these health benefits include supporting heart health, maintaining healthy skin, and improving eyesight.
The avocado, scientifically known as Persea americana, is a fruit from the avocado tree. This fruit varies in shape and color and is highly prized for being nutrient-dense. It is also known as the alligator pear, referring to its green, bumpy skin akin to that of an alligator.
Most people used to steer clear from adding avocados to their diet due to their reportedly high-fat content. However, researchers from the Illinois Institute of Technology observed the benefits of avocados on overweight and obese people. Despite the fat content in avocados, the researchers found that avocados can assist in weight loss. They saw that participants who consumed avocados together with their daily meals were less hungry afterward than those who consumed a low-fat, high-carbohydrate diet. Their findings suggest that avocados make you full longer, allowing you to eat much less every day. (Related: Consume this superfood – in moderation – to naturally curb your appetite.)
Eating plenty of fruits and vegetables in a plant-based diet has always been associated with plenty of health benefits that can reduce the risk of lifestyle-related health conditions. By adding avocados to your diet, you can promote your health as you journey onward to wellness and a healthier lifestyle. Here are a few health benefits provided by consuming avocados:
Promotes heart health
Supports healthier eyes
Maintains healthy skin
Elmiron: This Common Bladder Pill Is Causing Blindness
Mercola – Interstitial Cystitis (IC) is a chronic bladder condition that may trigger scarring and stiffening of the bladder walls. After decades of use, new information demonstrates a long-term medication, Elmiron, may cause retinal damage mimicking age-related macular degeneration or pattern dystrophy, resulting in blindness.
Researchers are hopeful that if identified early, the damage may be mitigated; how the damage is triggered is unclear.
IC causes a frequent urge to urinate, sometimes up to 60 times in a 24-hour period. It also causes pain and pressure in the bladder. Those with IC may also have migraine headaches, irritable bowel syndrome, fibromyalgia, chronic fatigue and/or allergies. Those with pelvic floor dysfunction may find relief with physical therapy.
Certain foods trigger symptoms in the bladder, as do stress and anxiety since it increases muscle tension. One study found symptom relief with melatonin and another with quercetin; consider using emotional freedom techniques to help reduce stress and muscle tension and to experience pain relief