Today's News: May 30, 2018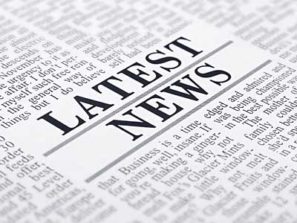 World News
US general says some Taliban interested in peace
AP – Some elements of the Taliban in Afghanistan are showing interest in peace talks, the top U.S. commander in Kabul said Wednesday, citing "off stage" contacts involving what he described as mid- and high-level leaders of the insurgency.
"A number of channels of dialogue have opened up between the various stakeholders in the peace process," Nicholson told reporters at the Pentagon. Speaking from his office in Kabul, Nicholson said he could not name names because the contacts are being pursued confidentially to improve the chances of advancing toward actual peace talks.
'Assassinated' journalist Babchenko alive despite media reporting he's dead
Yahoo – In a stunning twist, a well-known Russian journalist who Ukrainian authorities said was shot and killed in the capital of Kiev on Tuesday, showed up alive Wednesday, with Ukrainian security services saying they faked his death as part of an operation to thwart a real plot by Russian intelligence to murder him.
U.S. News, Politics & Government
Parkland Parents Form PAC to Fight NRA
Newsmax – Parents of Marjory Stoneman Douglas High School students have created a political action committee to go after politicians funded by the National Rifle Association, the SunSentinel is reporting.
Manafort's Friends Launch Legal Defense Fund
Newsmax – Paul Manafort's friends have established a legal fund to defend the former chairman of President Donald Trump's 2016 campaign against charges of money laundering and bank fraud that resulted from Special Counsel Robert Mueller's investigation.
Prosecutor Dropping Computer-Tampering Case Against Missouri's Greitens
Newsmax – One of two felony criminal cases against Missouri Gov Eric Greitens will be dismissed now that the Republican governor has announced his resignation, St. Louis' top prosecutor said Wednesday.St. Louis Circuit Attorney Kim Gardner announced that her office has reached a deal
Kardashian heads to White House to discuss prison reform
Vanity Fair – Months of talks between Jared Kushner and Kim Kardashian is set to culminate in a meeting with President Trump, in which the reality-TV star will ask him to pardon a 62-year-old great-grandmother serving a life sentence without parole for a first-time drug offense.
Stone agrees to Senate intel grilling
Daily Beast – Stone told The Daily Beast he hopes the interview with the committee will be public, and said he has "already begun to think about what to wear."
Mysterious explosions plague Pennsylvania towns, 'straining' emergency services, police say
Fox – A mysterious set of explosions in the suburbs of Philadelphia over the past two months has strained emergency responses to other calls and left authorities in Pennsylvania asking for help to track down whoever is behind the blasts.
Since April 2, there have been over 20 early-morning explosions in northern Bucks County, located about 45 miles northwest of Philadelphia, Pennsylvania State Police said in news release Tuesday
Veteran News
Trump Taps VA Chief of Staff to Run Agency on Acting Basis
Newsmax – President Donald Trump named the chief of staff of the Department of Veterans Affairs to lead the agency on an acting basis on Wednesday while the president's nominee awaits Senate confirmation.
The White House said Trump had designated Peter O'Rourke to serve as acting VA secretary, effective Tuesday. Trump tapped acting VA Secretary Robert Wilkie to serve as permanent secretary earlier this month.
Economy & Business
Mortgage Applications Fall to Lowest Since 2016: MBA
Newsmax –  U.S. mortgage applications declined to their lowest level since the start of 2016 even as some 30-year borrowing costs retreated from their highest levels in more than seven years, the Mortgage Bankers Association said Wednesday.
Coca-Cola launches first-ever alcoholic drink in Japan
Fox – Coca-Cola is one of the most iconic brands in the world — known and loved for its refreshing cola beverage — yet it's never strayed far from its original drinks, until now.
The brand has brought out its first-ever alcoholic drink, based on a Japanese alcopop called Chu-Hi.
The drink giant's three fizzy and boozy lemon drinks went on sale on May 28 and the exact recipes are a closely guarded secret.
The drink has been launched in Japan, where the market is thriving, and the move was confirmed by Coca-Cola's Japanese president, Jorge Garduño.
Energy & Environment
Agency: Number of Electric Vehicles on Road Hits Record 3.1M
Newsmax – The number of electric vehicles on the road hit a new record of 3.1 million in 2017, CNBC reported.
The new record is a 54-percent increase from 2016, the report said, citing an International Energy Agency report.
China had 40 percent of the total electric vehicles in use, with more than 1 million sold in that country. The United States has the second highest with around 280,000, the agency's report said.
The agency predicted that more than 13 million electric vehicles would be in use around the world by 2020, and 125 million by 2030, CNBC reported.
Science & Technology
School Shooting Video Game Removed Online After Backlash
Newsmax- A Seattle-area company has removed a school shooting video game off of its online platform following widespread backlash. The "Active Shooter" video game was pulled days before it was to be released on the video-game marketplace Steam.
Health
China Overtakes US for 'Healthy Life Expectancy'
Newsmax – China has overtaken the United States in healthy life expectancy at birth for the first time, according to World Health Organization data.
Chinese newborns can look forward to 68.7 years of healthy life ahead of them, compared with 68.5 years for American babies, the data — which relates to 2016 — showed.
Trump Signs 'Right to Try' Bill for Patients with Terminal Illnesses
Infowars – Allows people with life-threatening illnesses to seek experimental treatments
These 10 Foods Actually Reverse Cellular Aging, According To Science
Mind Body Green – It's possible to actually eat your way to longevity through a biological process called autophagy. The name comes from two Greek words—auto meaning "self" and phagy meaning "to eat." Essentially, autophagy means self-eating. While that might not sound very appealing, it is extremely beneficial. My simple explanation: Autophagy allows your cells to eat away damage, keeping you healthy. But as we get older, it becomes less efficient and damage accumulates. That buildup eventually slows down cell function and in turn can lead to a sluggish metabolism, decreased collagen and elastin production, and other diminished performance.
The good news—you can get your cells to self-cannibalize again! Yes, I know how odd that sounds, but it's much easier and more enjoyable than you might think. All you have to do is eat! There are compounds in certain foods that aid in autophagy. And the best part: They are probably already in your kitchen! Here are my top 10 foods for looking and feeling way younger
Chocolate
Eggs
Salmon
Cauliflower
Mango
Beef
Avocado
Cheese
Legumes
Sauerkraut