Today's News: May 14, 2018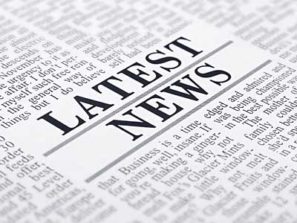 World News
US opens embassy in Jerusalem: Which countries attended?
Al Jazeera – The United States has formally opened its embassy in Jerusalem amid deadly protests in the Gaza Strip.
The move on Monday followed a December 2017 decision by US President Donald Trump to recognise Jerusalem as Israel's capital and relocate the US mission there from Tel Aviv.
Israel's foreign ministry said all 86 countries with diplomatic missions in Israel were invited to the embassy opening, and 33 confirmed attendance.
Democrats Are a No-Show for Jerusalem Embassy Move
Breitbart – Senators Ted Cruz (R-TX), Dean Heller (R-NV), Lindsey Graham (R-SC), and Mike Lee (R-UT) made the trip, along with ten Republican U.S. Representatives — but not one Democrat joined the U.S. delegation for the embassy event.
Israeli forces kill dozens of Palestinians in Gaza 'massacre'
Al Jazeera – Highest Palestinian death toll in a day since demonstrations dubbed the Great March of Return began at the border.
Al-Qaida leader calls for jihad on U.S.
WND –
U.S. News, Politics & Government
AMERICAN AIRLINES New 'Support Animal' Policy: Mini Horses Allowed, Goats Aren't…
CBS – Starting July 1, ferrets, goats and hedgehogs can no longer fly American Airlines, even if they're support animals.
They're just three of a somewhat lengthy list of barred animals the airline has put out in response to an increase in customers transporting a service or support animal onboard their aircraft — more than 40 percent from 2016 to 2017.
White House Aide's Plan to Stop Leaks: Spy on His Co-Workers
Daily Beast – A former National Security Council official now slated to work for Attorney General Jeff Sessions explored ways to surreptitiously monitor the communications of White House staff for leaks or perceived political disloyalty to Donald Trump, according to three former Trump NSC officials familiar with the effort.
Ezra Cohen-Watnick, whom former national security adviser Michael Flynn brought onto the NSC as senior director for intelligence, sought technical solutions in early 2017 for collecting and analyzing phone and other data on White House colleagues for interactions with reporters.
Supreme Court rules for NJ in state's fight to legalize sports betting…
CNBC – The U.S. Supreme Court ruled Monday that states can legalize sports betting, breaking up Nevada's monopoly on the practice.
The court upheld the legality of a 2014 New Jersey law permitting sports betting at casinos and racetracks in the state and voided the federal Professional and Amateur Sports Protection Act. Some states see sports betting, like lotteries, as a potentially important source of tax revenue.
Supreme Court puts brakes on police searches of rental cars
Reuters – The U.S. Supreme Court on Monday limited the ability of police to search rental cars driven by someone other than the person who signed the rental agreement, shoring up privacy rights behind the wheel.
Exclusive: Oakland Mayor Libby Schaaf, Who Tipped Off Illegal Aliens to ICE Sweep, Faces Lawsuit
Breitbart – The Immigration Reform Law Institute (IRLI) will file a lawsuit Monday seeking to force Oakland, California, to produce documents related to its mayor Libby Schaaf's decision to tip off illegal aliens to a major enforcement action in February, IRLI Executive Director Dale Wilcox revealed for the first time on Sirius XM's Breitbart News Sunday.
Economy & Business
After Trump pledge to help China's ZTE, Commerce eyes changes
Reuters – The U.S. Commerce Department is exploring "alternative remedies" to punish Chinese telecommunication company ZTE Corp for flouting U.S. sanctions on trade with Iran after President Donald Trump intervened, Commerce Secretary Wilbur Ross said on Monday.
CBS sues controlling Redstone family, in bid for independence
Reuters – CBS Corp filed a lawsuit on Monday to reduce the voting power of controlling shareholder National Amusements Inc, the movie theater company owned by Sumner and Shari Redstone, in an act of defiance aimed at thwarting the Redstones' plan to merge CBS with Viacom Inc.
China Vows to Work With US for Positive Outcome in Trade Talks
Newsmax – China said on Monday it is willing to work with the United States for a positive outcome in trade negotiations this week.
Energy & Environment
Warnings of more lava and possible explosion at Hawaiian volcano
Reuters – Residents near Hawaii's Kilauea volcano faced warnings on Monday that more lava-spewing fissures could open near their homes and that the volcano's summit may be getting ready for an explosion that could scatter ash and debris for miles.
Science & Technology
Facebook Suspends 200 Apps Over Data Misuse Investigation
Newsmax – Facebook Inc. has so far suspended around 200 apps in the first stage of its review into apps that had access to large quantities of user data, in a response to a scandal around political consultancy Cambridge Analytica.
Gardening, Farming & Homesteading
How (and Why) to Grow Avocados
Mercola – Avocados are one of the healthiest foods you can eat every day. They're rich in monounsaturated fat that your body can easily burn for energy, and the fat helps your body absorb fat-soluble nutrients from other foods as well. Research1 has shown consuming a whole fresh avocado with either tomato sauce or raw carrots significantly enhanced absorption of the carotenoids and facilitated the conversion of them into an active form of vitamin A.
Click HERE to view the 8-Step Guide to Growing Avocados From Seed
Health
Oat Milk: The Dairy-Free, Gluten-Free Milk that Supports Bones & Immunity
Dr. Axe – You may have heard of almond milk or rice milk, but have you heard of oat milk? This milk alternative is becoming more and more common on supermarket shelves these days due to its delicious flavor and impressive nutrient profile. It's also ideal for those with dietary restrictions or allergies, as it's naturally free of dairy, lactose, soy, nuts and gluten — as oats are naturally gluten-free.
Reconfirmed: Artificial Sweeteners Make You Fat and Sick
Mercola – If you're still holding out hope that science will eventually prove artificial sweeteners to be beneficial, or at the very least harmless, you're likely to be disappointed. Again and again, research shows no-calorie sweeteners such as aspartame and sucralose cause the same problems as excess sugar, and then some.
Please follow and like us: