Today's News: May 04, 2018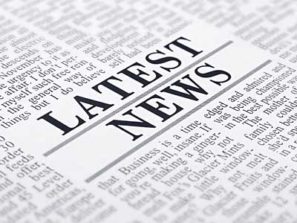 World News
Donald Trump: Time and place set for North Korea meeting
Al Jazeera – Plans for summit follow months of angry exchanges over testing of North Korean atomic weapons and long-range missiles.
Philippines 'confident' Chinese missiles 'not directed at us'
Al Jazeera – Manila to seek 'diplomatic means' to address issue as Beijing declares 'indisputable sovereignty' over disputed islands.
Amid London Crimewave, Concern About Crime Surges to Seven-Year High, Brexit Top National Concern
Breitbart – British voters are more concerned about crime than at any point since 2011, with the issue being one of the most widely cited concerns for people in London, a new poll has revealed.
Crime rose by eight percentage points nationwide in just one month, with 23 per cent naming it as a concern, the highest level in seven years. It surged to 36 per cent in the capital, which has experienced a crime wave under Labour Mayor Sadiq Khan.
Saudi Arabia 'agrees with Vatican to build churches for Christians'
Daily Mail – If confirmed, the supposed agreement between Cardinal Jean-Louis Tauran and Mohammed bin Abdel Karim Al-Issa of the Muslim World League would be a historic first.
Thousands of Hondurans to Lose Protected Status in the U.S.
New York Times – The Trump administration will rescind temporary protected status for more than 50,000 Hondurans who have been allowed to live and work in the U.S. since 1999, officials say.
U.S. News, Politics & Government
Kansas, Oklahoma approve religious veto on LGBT adoptions
Sacramento Bee – State lawmakers in Oklahoma and Kansas have approved legislation to grant legal protections to faith-based adoption agencies that cite their religious beliefs for not placing children in LGBT homes.
Supporters of such measures argued that the core issue is protecting a group's right to live out its religious faith, while critics saw them as attacks on LGBT rights. Both Oklahoma and Kansas have GOP-controlled legislatures and governors, but in Kansas, the proposal split Republicans.
George Soros Backs 'Progressive' Candidate for District Attorney in San Diego
Breitbart – Left-wing billionaire George Soros is wading into the race for district attorney (DA) in San Diego, surprising local observers but continuing a growing national trend.
Homeless Man Breaks Into Cali Gov's House: 'He's an Open-Door Policy Kind Of Guy so I Figured the Door Would be Unlocked'
Infowars – Irony! Sanctuary state politician has personal space invaded.
Rudy Giuliani: '50-50′ Chance Mueller Will Subpoena Trump
Newsmax – There is a "50-50" chance FBI special counsel Robert Mueller would subpoena President Donald Trump, according to former New York City Mayor Rudy Giuliani.
1st death from romaine lettuce E. coli outbreak
NBC – One person has died and 23 more people have been reported sick in an outbreak of E. coli food poisoning linked to romaine lettuce, federal health officials said Wednesday
NYC Mayor Backs Plan to Open Supervised Injection Sites
Newsmax – New York Mayor Bill de Blasio is backing a plan to open four supervised injection sites for illegal drug users as part of a pioneering yet controversial effort to combat fatal overdoses.
Missouri to Hold Special Session on Greitens' Impeachment
Newsmax – In a historic move, Missouri lawmakers announced Thursday that they are calling themselves into a special session to consider impeaching Gov. Eric Greitens following allegations of sexual misconduct and misuse of charity resources.
DNA Match Sought to Zodiac Killer After Break in Other Case
Newsmax – etectives still trying to identify Northern California's infamous Zodiac Killer who targeted victims in the late 1960s and taunted investigators with letters say they hope to try the same DNA tracing technology recently used to arrest a suspect in another string of cold-case serial slayings — those blamed on the Golden State Killer.
But first they have to get a better DNA profile.
Several months ago, the Vallejo Police Department sent two letters written by the Zodiac Killer to a private lab in hopes of finding his DNA on the back of the stamps or envelope flaps that may have been licked. They are expecting results soon.
Economy & Business
Unemployment hits 3.9%, lowest in 18 years
CBS – The unemployment rate hit 3.9 percent in April, breaking below 4 percent for the first time since December 2000.
Apple leads Wall Street rally after choppy start on jobs report
Reuters – Apple and other technology shares led a rally on Wall Street on Friday morning, helping it shrug off a choppy start following the April jobs report.
Energy & Environment
USA Today – Nearly 1,500 people fled from their mountain-side homes after Hawaii's most active volcano sent lava chewing through forests and bubbling up on streets in an eruption.
Kenya flood death toll continues to rise
Al Jazeera – Heavy downpours in recent weeks have killed scores of people and raised the threat of cholera.
Science & Technology
New Malware Targets Facebook Users' Passwords and Money
Breitbart – A new malware attack is targeting Facebook users' passwords and money via the Facebook Messenger app.
The virus, named FacexWorm, is a modified version of a previously identified virus, Fox News reports. The virus uses Facebook messenger to send links to users, these links lead users to a fake YouTube page which then attempts to install a fake Chrome browser extension. This extension then attempts to steal users passwords and other personal data, any cryptocurrencies stored on the user's computer and even attempts to utilize the user's computer for cryptocurrency mining. The virus will also hijack users accounts and send YouTube links to other people on their contacts list in an attempt to spread the virus.
An Ancient Horse Is Unearthed in a Utah Backyard
New York Times – Paleontologists recently determined that a skeleton discovered during a landscaping project belonged to a horse from the Pleistocene Era.
Gardening, Farming & Homesteading
Plant Hardiness Zones and Microclimate – Creating Your Best Garden
Common Sense Home – When you're planning a garden or other plantings, you need to know both your Plant Hardiness Zone and your microclimate. Per the USDA, the zone maps "gardeners and growers can determine which plants are most likely to thrive at a location". The map divides North America into 11 separate zones, plus a and b sub-zones. The map is based on the average annual minimum winter temperature, divided into 10-degree F zones. The USDA plant hardiness zones are a good starting point, but they don't give the full picture. Each location is also influenced by local elements, such as water and buildings, to create a microclimate. To be successful, you need to know your zone and you need to know your local microclimate.
Health
Turnip Benefits for the Gut, Heart, Waistline & Immune System
Dr. Axe – Well-known for its multitude of health-promoting properties, there are plenty of good reasons to add the turnip to your weekly grocery list. This versatile vegetable is flavorful, delicious and brimming with many of the essential nutrients that your body needs. It's also been associated with some pretty impressive health benefits, ranging from weight loss all the way to cancer prevention.
From soups to sandwiches to salads and beyond, there are endless ways to squeeze a serving or two of turnips into your diet. Here's what you need to know about this nutritious cruciferous vegetable, plus why you should be sure to get in your daily dose.
Researcher Explains How Electromagnetic Fields Damage Your Health
Mercola – Originally trained as a physicist, he eventually ended up studying electrical power transmission lines, the topic of his Ph.D., and in the course of working for a power utility, he started investigating the health effects associated with the fields emitted from power lines.
"I got involved in biology, followed courses in medicine and became, so to speak, a different person from what my supervisors initially would have expected me to be," he says. In time, he became a specialist on the effects of magnetic fields on the human body, and joined the Faculty of Medicine to help protect health and the environment.
Please follow and like us: