Today's News: May 02, 2018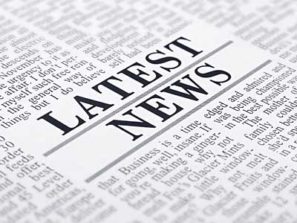 World News
Nigeria mosque attack death toll rises to 86
Al Jazeera – Eighty-six people were killed after a double suicide bombing in northeast Nigeria, gravediggers said.
The death toll given on Wednesday was far higher than 27 that police said died.
Infowars – Riot police have been deployed on the streets of Paris as anarchists and aligned radicals kicked off violent and destructive 'May Day' demonstrations around the city.  The protests appear to have been pre-planned, as 'meeting points' were advertised on social media, and businesses boarded their windows in preparation.
U.S. News, Politics & Government
Another Southwest flight has broken window
WND – A Southwest Airlines flight bound for Newark made an emergency landing Wednesday due to a broken passenger window — as the beleaguered airline downplayed the situation as a "maintenance" issue.
Flight No. 957, which took off from Chicago Midway Airport, was diverted to Cleveland, Ohio, just before 11 a.m. — two hours after taking off, according to Flight View.
It landed safely at Cleveland Hopkins International Airport and no one was injured, officials said.
As girls arrive, Boy Scouts change name of flagship program
NPR – The Boy Scouts program is becoming Scouts BSA in February 2019 to reflect the decision to include young women, the Boy Scouts of America announced on Wednesday.
The organization's name will remain the same; only the program for older youth will change its name.
Brinks truck drops thousands of dollars on Indiana highway
WRAL – State police say drivers clamored to pick up cash on an interstate in Indianapolis after the back doors of a Brinks armored truck swung open and hundreds of thousands of dollars flew out.
Savannah plane crash: Five dead in Georgia as military plane comes down
BBC – They were aboard a Puerto Rico Air National Guard aircraft when it came down in the state of Georgia.
Trump lawyer Ty Cobb exits Russia inquiry
BBC – Ty Cobb will be replaced by an attorney who defended Bill Clinton from impeachment 20 years ago.
Report: Dick's Sporting Goods Lobbying Congress for Gun Control
Breitbart – A report published Monday indicates Dick's Sporting Goods hired three lobbyist for the purposes of lobbying Congress on matters "related to gun control."
Black men arrested in Starbucks settle for $1 each and $200,000 program for young people
Guardian – Two black men arrested for sitting at a Philadelphia Starbucks without ordering anything settled with the city Wednesday for a symbolic $1 each and a promise from officials to set up a $200,000 program for young entrepreneurs.
The men's lawyer and Mayor Jim Kenney outlined the agreement to the Associated Press.
"I am pleased to have resolved the potential claims against the city in this productive manner," Kenney said. "This was an incident that evoked a lot of pain in our city and put us under a national spotlight for unwanted reasons."
The arrest of Rashon Nelson and Donte Robinson on 12 April touched off a furore in the US over racial profiling. They were led away in handcuffs after the manager called police, saying the men refused to buy anything or leave. After spending hours in jail, they were released and no charges were filed.
Veteran News
Flies force VA hospital to postpone 80 surgeries
CBS – A West Los Angeles veterans hospital has had to cancel or postpone dozens of surgeries because of an insect infestation, a CBS2 News investigation has learned. Investigative Reporter David Goldstein's three-month investigation included hidden-camera video from inside the hospital.
Veterans repair Harvey-flooded Houston homes
Christian Science Monitor – Team Rubicon, a nonprofit made up of mostly military veterans, plans to repair 100 hurricane Harvey-damaged homes as they expand their work to include more long-term projects.
Economy & Business
California ruling will cause 'seismic shift' in gig economy
Christian Science Monitor – A California Supreme Court ruling will limit businesses from designating workers as independent contractors who are not able to attain certain benefits and employment protections. The ruling will likely increase the number of workers eligible for benefits under state wage laws.
Energy & Environment
Los Angeles looks for ways to solve water dilemma
Al Jazeera – LA gets its water from the San Joaquin river delta, the Sierra Nevada mountains and the Hoover Dam, but all three sources are in decline.
Liberia: The Promise of "Sustainable Palm Oil" Sows Anger and Doubt
Global Research – For many residents of Sinoe County, Liberia, the experiences of Golden Veroleum (GVL) – a palm oil company that arrived in 2010 – have been disappointing and detrimental to their way of life.
Communities say their land was taken without their consent in many instances. These communities remain on the frontline of a development model that puts people's wellbeing in the hands of private companies and foreign investors.
This remains so, even after years of complaints to international organisations including the Roundtable on Sustainable Palm Oil (RSPO), the industry's leading certification body.
Wet wipes flushed down toilet are 'changing the shape of riverbeds'
Daily Mail  – Wet wipes flushed down the toilet 'change the shape of riverbeds' and cause 93 per cent of all drain blockages, a charity has warned.
Thames 21, which cleans up rivers and canals, said it has found more than 500,000 wet wipes on the banks of the river Thames.
In a region only the size of two football fields, more than half a million of the single-use wipes were found washed up.
Experts believe that the devastation created by these products could be limited if people stop flushing them down the toilet.
The finding has implications for sewers across the world, with 'fatbergs' that can result from improper disposal reported in major cities across the globe.
Science & Technology
Prof Hawking's last idea: many universes
BBC – Prof Stephen Hawking's final research paper suggests that our Universe may be one of many similar to our own.
Facebook Enlists Eric Holder's Law Firm to 'Advise' on Anti-Conservative Bias
Breitbart – Facebook has enlisted a team from law firm Covington and Burling to advise them on combating perceptions of bias against conservatives. One minor detail: Covington and Burling is the firm of Barack Obama's left-wing former attorney general, Eric Holder.
Trump's Deputies Eye Plan to Block Chinese Tech Theft
Breitbart – President Donald Trump's deputies are debating whether to protect U.S. research by limiting the hiring of Chinese technology graduates, according to leaked reports provided to the New York Times.
Health
Official Canadian Data Show That There Is More Autism in Regions Where Vaccine Coverage Is Highest
Health Impact News – Rates of autism spectrum disorder (ASD) continue to soar worldwide, with average prevalence estimated to be around 1.5% in developed countries.
This estimate appears to be spot-on for Canada, which reported in March 2018 that autism (as of 2015) affected 1 in 66 children and youth (1.52%). These numbers place Canada among the "top ten" for autism among North American, European and Asian countries.
The Canadian public had been expecting the Public Health Agency of Canada to release these first-ever nationally representative ASD numbers since 2016. The data come from the National ASD Surveillance System (NASS), which, according to the Public Health Agency, is intended to pinpoint the number of young people diagnosed with ASD "both across regions and over time."
10 Signs of Aging Poorly & How to Reverse Them
Dr. Josh Axe – In 2015, Americans spent more than $140 billion dollars to minimize the signs of aging poorly — and that's just on cosmetics that alter outward appearance. By 2021, that number is expected to skyrocket to more than $216 billion.
The normal process of aging is never going away. However, the impact of age-related issues is becoming more prevalent, since the number of older Americans (over age 65) will double by 2060. Not only that, but it's becoming more common to work longer and retire later. Life expectancy has increased drastically, from 68 years to 79 years (between 1950-2013), but so have age-related illnesses and obesity. While scientific advancements have minimized or eradicated communicable diseases, non-infectious diseases like heart disease, diabetes and cancer continue to be a major, growing problem.
Nothing can reverse aging entirely — it's built into our DNA and is truly a normal part of life. However, there are signs of aging poorly that, recognized early enough, can often be reversed or healed. This usually means doing what you can to make your telomeres, the DNA segments at the end of chromosomes associated with age, longer. The longer your telomeres, the younger you are inside.
So, what are some of these signs, and what can you do about them?
Joint Pain
Fatigue and Bad Sleep Habits
Chronic Inflammation
Brain Fog
Weight Gain
Varicose Veins
Skin and Appearance Changes
Dementia
Digestive Issues
Hearing Loss
Pet News
United to ban nearly 50 dog breeds from the cargo hold after a bulldog died in overhead bin
Daily Mail  – United Airlines will change its policy on how it transports pets after a 10-month-old French Bulldog died when it was stashed in the overhead bin. Airline will no longer allow nearly 50 breeds of dog.
Please follow and like us: