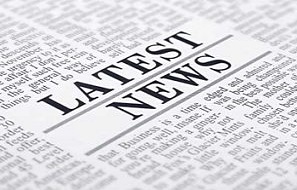 World News
RT – A 57-year-old man claiming to be infected with coronavirus has been arrested for assault after deliberately coughing on staff in a shop in England. Eyewitnesses claim the man laughed through the whole ordeal.
Staff suspected the man might be shoplifting and when they confronted him, he reportedly began deliberately coughing at them. The alleged assault took place on High Street in Dudley, near Birmingham, on Wednesday afternoon.
Al Jazeera – Thailand's government has introduced tougher measures to try to control the spread of the new coronavirus.
But the closure of all bars and entertainment venues in the capital will be a huge setback for small businesses and millions of informal workers.
BBC –  Africa must "wake up" to the coronavirus threat and prepare for the worst, the head of the World Health Organization (WHO) has said.
The continent should learn from how the spread of virus has sped up elsewhere, Tedros Adhanom Ghebreyesus said.
He warned that while Africa's confirmed cases were currently low – around 640 – there was no reason for complacency.
"Africa should wake up, my continent should wake up," said the Ethiopian, the WHO's first African head.
Breitbart – As the commercial airline industry grounds itself and travel restrictions bite in the face of the Chinese coronavirus pandemic, the private jet alternative is thriving thanks to the insatiable demands of the wealthy and the well-connected.
According to AFP, the demand from the super rich has never been stronger. Richard Zaher, CEO of a U.S.-based private jet charter company, told the news service emails and phone calls just keep coming.
U.S. News, Politics & Government
CNN – The federal government is preparing for the possibility the coronavirus pandemic could last up to 18 months or longer and "include multiple waves of illness," a report obtained by CNN shows, as the number of the cases in the US surpassed 10,000.
While the document does not say the Trump administration believes the pandemic will last that long, it indicates officials have to assume a longer timeline to ensure preparedness.
The plan also outlines the risks posed by a shortage of medical equipment — an issue hospitals are already dealing with as the outbreak in the US shows no signs of slowing.
More than 2,700 new cases were reported in the US in the 24 hours from Wednesday morning to Thursday morning. In total, more than 10,200 people across the country have tested positive for the virus, as of late Thursday morning. At least 152 have died
Washington Post – Not even a pandemic could prevent Brady Sluder from partying in Miami for spring break.
An Ohio native, Sluder had been planning the getaway for about three months, according to Reuters, when Florida Gov. Ron DeSantis (R) ordered all the state's bars and nightclubs to shut down for 30 days to reduce the spread of the novel coronavirus. It unfolded as the Centers for Disease Control and Prevention urged a nationwide halt to gatherings of more than 50 people for the next eight weeks.
Yet, the aspiring SoundCloud rapper suggested that enjoying spring break and going against a nationwide call for social distancing was worth the public health risk.
Patriot Rising – As a service to their local community, preschoolers attending the Little Ones Learning Center in Forest Park, Georgia, located just outside of Atlanta, run a farm stand that provides fresh fruits and vegetables at affordable prices to residents in an area that some would describe as a food "desert" – or at least they did until the city suddenly decided to shut them down for alleged "zoning violations."
According to reports, the bi-monthly farm stand program, which often sold its produce at "generous discounts" to people with low incomes or on food stamps, is no longer in operation because city officials say that the spot where it was located isn't zoned for "commercial" uses. Consequently, the farm stand now has to operate inside the school, where it receives far less sales due to the fact that many local residents and passersby don't even know it's there.
ABC – Gov. Gavin Newsom announced today that the National Guard is now on alert to be ready to respond to humanitarian missions because of COVID-19.                  "As Californians make sacrifices over the coming weeks and stay home, we are immensely grateful for medical providers, first-responders and National Guard personnel who are assisting those who are most vulnerable to COVID-19," said Gov. Newsom.
If needed, the National Guard will distribute food, supporting public safety, and protecting supply lines.
RT – Hawaii congresswoman Tulsi Gabbard has suspended her presidential campaign and endorsed Democratic frontrunner Joe Biden, citing the establishment favorite's primary victories and the coronavirus as her reasons.
Gabbard made the surprise announcement on Thursday in a video posted to her Twitter account, explaining she was dropping out to focus on dealing with the coronavirus epidemic in Hawaii and potentially serving in her National Guard capacity should she be called to action.
The endorsement of Biden came as a particular surprise, given Gabbard's opposition to "regime change wars," a central plank of her platform. As vice president under Barack Obama, Biden was deeply involved in expanding the wars in Iraq and Afghanistan into conflicts in Yemen, Libya, Syria, Somalia, and Pakistan.
Economy & Business
RT – Washington on Thursday imposed sanctions on five United Arab Emirates-based companies, accusing them of having collectively purchased in 2019 hundreds of thousands of metric tons of petroleum products from Iran.
The US Treasury Department said the blacklisted companies – Petro Grand, Alphabet International DMCC, Swissol Trade, Alam Althrwa General Trading and Alwaneo – purchased the petroleum products in 2019 from the National Iranian Oil Company for delivery to the UAE.
The announcement followed the blacklisting of Chinese and South African companies earlier this week over Iran oil trade.
Al Jazeera – Scotland's ability to manufacture (and consume) alcohol such as Scotch whisky may be world-renowned, but Scottish distilleries are today joining the fight against the coronavirus pandemic.
Responding to a global shortage of hand sanitiser, which has seen barren supermarket shelves across Scotland and the United Kingdom as demand outstripped supply, some Scottish spirit makers have begun a novel form of alcohol production that, just days ago, would have been seen as laughable.
Energy & Environment
BBC – Some regions show significant drops in air pollutants as the coronavirus hits work and travel.
Science & Technology
WND – Social media website Twitter has announced that it is responding to the coronavirus pandemic by banning jokes about it.
The company has announced a list of changes that it is imposing on the users of the platform, including that "description of treatments … which are not immediately harmful but are known to be ineffective, are not applicable to the COVID-19 context, or are being shared with the intent to mislead others, even if made in jest" are being banned.
It's just one of several new bans announced by the company, drawing criticism in a commentary at Gateway Pundit.
CNN – The European Union is urging Netflix and other streaming platforms to stop showing video in high definition to prevent the internet from breaking under the strain of unprecedented usage due to the coronavirus pandemic.
Health
The BMJ – Scientists and senior doctors have backed claims by France's health minister that people showing symptoms of covid-19 should use paracetamol (acetaminophen) rather than ibuprofen, a drug they said might exacerbate the condition.
The minister, Oliver Veran, tweeted on Saturday 14 March that people with suspected covid-19 should avoid anti-inflammatory drugs. "Taking anti-inflammatory drugs (ibuprofen, cortisone . . .) could be an aggravating factor for the infection. If you have a fever, take paracetamol," he said.
Washington Post – The deadly coronavirus has been met with a bit of a shrug among some in the under-50 set in the United States. Even as public health officials repeatedly urged social distancing, the young and hip spilled out of bars on Bourbon Street in New Orleans. They gleefully hopped on flights, tweeting about the rock-bottom airfares. And they gathered in packs on beaches.
Their attitudes were based in part on early data from China, which suggested covid-19 might seriously sicken or kill the elderly — but spare the young.
Stark new data from the United States and Europe suggests otherwise.
A Centers for Disease Control and Prevention analysis of U.S. cases from Feb. 12 to March 16 released Wednesday shows 38 percent of those sick enough to be hospitalized were younger than 55.
Earlier this week, French health ministry official Jérome Salomon said half of the 300 to 400 coronavirus patients treated in intensive care units in Paris were younger than 65, and, according to numbers presented at a seminar of intensive care specialists, half the ICU patients in the Netherlands were younger than 50.
Newsmax – Drug trials on coronavirus patients in China yielded mixed results, with an HIV pill showing little benefit and a flu medication made by Fujifilm Holdings Corp. resulting in faster clearance of the virus.
The combination of lopinavir and ritonavir, marketed by AbbVie Inc. as Kaletra, didn't improve the condition of severe COVID-19 patients or prevent them from dying more than standard care in a randomized, controlled trial of 199 patients. The research was published Wednesday in the New England Journal of Medicine.
A separate study of 80 patients receiving Fujifilm's favipiravir, or Avigan, found it helped clear the virus from patients a week earlier than the HIV medicine and was associated with improved chest symptoms shown on CT scans.
The favipiravir study, which wasn't randomized, was conducted in a different group of patients and at a later time point when doctors might have discovered better ways to care for patients, Evercore ISI analyst Umer Raffat said in a note.
The clincial research on favipiravir augers well for another anti-viral, Gilead Sciences Inc.'s experimental drug remdesivir, which is also undergoing clinical trials in China, Tyler Van Buren, an analyst with Piper Sandler said. Results of the remdesivir study are yet to be published.
"If successful, it could be approved for broad use in the coming months considering it's safe, the bar for efficacy in the context of the ongoing global pandemic is low," he said.
Dr. Group – "Stop and smell the roses" is one of the most famous sayings of all time, yet did you know that there's medicine in those words? Delightful floral aromas bring joy, peace, happy memories — and even good health. Whether rose, lavender, or ylang-ylang, essential oils can bring you relief for daily stress and anxiety.
Jennifer B., a writer from Wisconsin, discovered how beneficial essential oils could be firsthand. In 2007, as a newlywed, she learned her husband was in the path of a tornado — and she wasn't home to help. She had a panic attack, bursting into tears. Knowing that this strong reaction wasn't unusual for her, she became determined to find a natural way to help her relieve anxiety. It took several years to find something that helped.
"After surgery years later, the nurses gave me an essential oil scented packet to smell when I felt nauseous or anxious," Jen says. It was a blend of peppermint, lavender, ginger, and spearmint oils. When she inhaled, it instantly made her feel calm, clear, and centered. "It helped, so I adopted the idea into my own natural medicine toolkit."
Today, she has a collection of oils to use whenever she wants some relief from daily stress and anxiety.
Top Essential Oils for Anxiety
Essential oils have an amazing ability to promote your mental health and wellness — specifically, calming down an anxious mind. We've compiled the best serenity-boosting oils out there. Grab a deep breath and enjoy anxiety relief!
Bergamot
A citrus fruit about the size of an orange, bergamot is the key ingredient in Earl Grey tea. Bergamot helps you calm down when there's just too much going on. Bergamot not only protects the brain and helps your brain cell "synapses" or connections work better, but it also has remarkable anxiolytic or anxiety-calming properties.[4]
Lavender
Lavender essential oil comes from tiny purple flowers you can find across the Old World, like the English countryside. The oil has a wealth of benefits, including antibacterial to antifungal properties. But lavender oil shines as a way to calm you down — it even eases the blues and relaxes muscles.[5]
Rose
Many people associate the floral scent of a rose with love and joy — and it's no different with rose essential oil. Rose oil contains terpenes, flavonoids, and anthocyanins — plant compounds that have numerous health benefits.[6] Rose oil can not only lift mood, but also relax your mind, reduce anxiety, and even improve sexual function![6]
German (Blue) Chamomile
The oil from German chamomile (Chamomilla recutita) contains a higher concentration of chamazulene, an aromatic compound with a distinctive blue color and strong calming effect.[7, 8] For people who generally feel a little scattered or on-edge, German chamomile can provide peace of mind.
Neroli or Bitter Orange
As another citrus-derived oil, neroli is extracted from bitter orange tree blossoms. "Neroli" is named after a 16th-century princess, Anna-Marie de Nerola.[9] Neroli oil contains limonene and linalool, which act as sedatives.[9]
When you inhale neroli oil, it can ease a grumpy mood, and even help you fall asleep with less trouble. It's especially helpful for postmenopausal women dealing with stress and anxiety.[10]
Frankincense
You may know frankincense as one of the gifts from the three wise men. This pine-scented oil comes from the sap of the Boswellia tree. Frankincense oil promotes normal levels of stress hormones. It may also help you rest better, especially if you haven't gotten enough sleep lately.[11]
Clary Sage
Clary sage is not the herb you're used to cooking with. It's a greenish-purple large-leafed plant that, when distilled into oil, works wonders for tension — especially in women. It eases cramps — a source of stress for any woman — and regulates cortisol (or "stress hormone") levels.[12]
Sweet Orange
Aromatherapists love sweet orange essential oil. They use it before and during a massage to help calm patients down. And science backs it up. When inhaled, sweet orange oil increases feelings of tranquility. It makes you feel more relaxed when dealing with a situation that brings about stress.[13]
Holy Basil
Also known as tulsi (Ocimum sanctum), holy basil has been used from ancient times as an Ayurvedic herb. Tulsi may protect cells from stress caused by chemical pollutants and heavy metals. It also physiologically relaxes your body and mind.[14] Whether as an essential oil or a liquid extract, tulsi lifts mood, promoting relaxation and happier thoughts. It may even give you an extra memory boost.[14]
Ylang-Ylang
This oil originates from the flowers of the Indonesian Cananga odorata, a tropical tree with curling yellow flowers. When taken topically, ylang-ylang oil promotes normal blood pressure, which relaxes you and makes you feel calmer.[15]