Today's News: March 06, 2018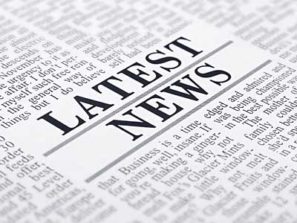 World News
Oldest message in a bottle found on Western Australia beach
BBC – A Perth family has found the world's oldest known message in a bottle, almost 132 years after it was thrown into the sea, Australian experts say.
Tonya Illman picked up the bottle while going for a walk around sand dunes on a remote beach in West Australia.
Her husband Kym Illman told the BBC they found some paper in the bottle but had "no idea" what it was until they took it home and dried it in the oven.
Experts have confirmed it is an authentic message from a German ship.
The note in the bottle, which was dated 12 June 1886, was jettisoned from the German ship Paula, as part of an experiment into ocean and shipping routes by the German Naval Observatory.
Previously, the Guinness world record for the oldest message in a bottle was 108 years, between it being sent and found.
Russian transport plane crashes upon landing in Syria, all 32 on board dead
RT – A Russian military transport airplane has crashed during landing at Khmeimim Airbase in Syria, the Russian Defense Ministry has said. Six crew members as well as 26 passengers were killed in the crash, it added.  According to preliminary information, the incident could have been caused by a technical malfunction, the ministry said.
North Korea says it's willing to hold talks with US and halt nuclear pursuit while negotiations last: South Korea
CNBC – North Korea is willing to hold talks with the United States on denuclearization and will suspend nuclear tests while those talks are under way, the South said on Tuesday after a delegation returned from the North where it met leader Kim Jong Un.
UK is world's largest legal cannabis producer, UN reveals
RT – A drug reform group has slammed the government for claiming cannabis has no medical use while allowing its export abroad. It comes after the UN revealed the UK is the world's largest producer and exporter of medical cannabis.
The report from the UN's International Narcotics Control Board, which includes data from governments around the world, shows the UK produced 95 tons of legal cannabis in 2016. This accounted for 44.9 percent of the world total.
U.S. News, Politics & Government
Oregon: 20-Year-Old Sues Dick's Sporting Goods for Refusing to Sell Rifle
Breitbart – A 20-year-old is suing Dick's Sporting Goods after being refused a Ruger .22 rifle purchase based on his age.
The plaintiff, Tyler Watson, claims he faced "Unlawful Age Discrimination."
In reversal, former Trump aide says he'll probably cooperate
ABC – A former Trump campaign aide spent much of the day promising to defy a subpoena from special counsel Robert Mueller, even throwing down the challenge to "arrest me," then backed off his defiance by saying he would probably cooperate in the end.
In an interview Monday night with The Associated Press, Sam Nunberg said he was angry over Mueller's request to have him appear in front of a grand jury and turn over thousands of emails and other communications with other ex-officials, among them his mentor Roger Stone. But he predicted that, in the end, he'd find a way to comply.
West Virginia lawmakers reach deal to give striking teachers pay raise
CNN – West Virginia lawmakers said Tuesday morning that a deal has been reached to deliver a 5% pay raise for all state employees, including striking teachers, according to the state committee meeting on the matter.
The deal is intended to end a teachers' strike that has canceled nine consecutive school days across the state. Teachers' union representative Christine Campbell told CNN she anticipates school will back in session Wednesday if the bill is passed Tuesday in the House of Delegates and Senate.
Bald eagle swoops in, grabs fish off Montana lake in close-up video
FoxNews – The impressive hunting skills of a bald eagle were on full display after a fisherman recently set his camera up on a lake in Montana.
The fisherman, identified as Nate, spotted a bald eagle perched on a tree in northwest Montana and decided it would be the perfect opportunity to capture some wildlife footage, Della Bay told Storyful.
Confiscation: No Laws Broken, No Warrant, No Charges
SHFTPlan – A man in Seattle has had his gun confiscated by police after breaking no laws. The police took his gun without a warrant and without pressing any charges.  Tyranny has officially taken hold on American soil.
This sets a precedent that government can now forcefully take guns away from an individual without a crime being committed or an arrest being made and without a warrant. In the name of fear and political exploitation of anti-gun rhetoric, a citizen's Second Amendment rights have been ripped away from him by the government.
Economy & Business
Trump, Canada's Trudeau talk trade and NAFTA in phone call
Washington Post – The White House said Tuesday that Trump and Canadian Prime Minister Justin Trudeau discussed trade and NAFTA during a telephone conversation Monday. Trump emphasized his commitment to a NAFTA that is fair to all three countries, and noted that the current agreement leaves the U.S. with a trade deficit.
Rand: 'The United States Will Lose in a Trade War'
Breitbart – On Tuesday's broadcast of the Fox News Channel's "America's Newsroom," Senator Rand Paul (R-KY) argued against President Trump's tariff proposal and stated, "the United States will lose in a trade war." Rand said, "[A] tariff is a tax, and typically Republicans, conservatives, have not been for more taxes. So, I'm against new tariffs. They're simply a tax on the consumer." He added that President Trump's tariff proposal is "the wrong thing to do. If you look at steel use in our country, there are 60 people purchasing steel for every person making steel in the country.
New Jersey Eyes Reboot of Obamacare Individual Mandate
Newsmax – A New Jersey Senate panel is backing legislation to require all state residents to buy health insurance or pay a penalty in a bid to protect the health insurance marketplace created by the Affordable Care Act, also known as Obamacare.
Kobe Steel, Toyota hit with U.S. lawsuit over vehicle metal quality
Reuters – U.S. consumers have filed a lawsuit against Kobe Steel Ltd (5406.T) and Toyota Motor Corp (7203.T) accusing the companies of violating consumer protection laws and engaging in fraud by concealing the use of sub-standard metal components in vehicles.
Science & Technology
Facebook Asks Users If They Mind Pedophiles Soliciting Sexual Pics Of Minors
Infowars -Facebook reportedly asked certain users how it should handle a situation where a pedophile is soliciting a minor for explicit images, but didn't provide calling the police as a possible reaction.
"There is a wide range of topics and behaviors that appear on Facebook," the initial prompt reads. "In thinking about an ideal world where you could set Facebook's policies, how would you handle the following: a private message in which an adult man asks a 14-year-old girl for sexual pictures."
Uber's Self-Driving Trucks Haul Cargo on Arizona Highways
Newsmax – Uber's self-driving trucks have been hauling cargo on Arizona highways, the U.S. ride-hailing firm said on Tuesday, laying out plans for autonomous vehicles to work with truck drivers to move freight around the country.
Uber's trucks are being operated through "Uber Freight," a shipping-on-demand app.
Health
Britain needs to go on a diet, says top health official
BBC – The portion sizes of some of Britain's most popular foods are to be cut, with health officials telling the public it is time "to get on a diet".
Public Health England is targeting pizzas, ready meals, processed meat and takeaways, in a new obesity drive.
Orange Nutrition Benefits Skin, Immunity & More
Dr. Axe – Oranges are low in calories but contain a good amount of fiber and vitamin C as well as a range of other important vitamins, minerals and antioxidants.
Benefits of Orange Nutrition:
High in Antioxidants
Enhances Immunity
Fights Cancer
Rich in Fiber
Improves Heart Health
Boosts Brain Function
Keeps Skin Healthy
Please follow and like us: