Today's News: March 05, 2018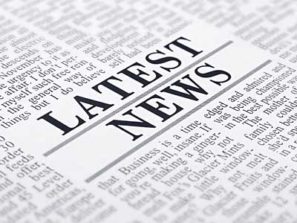 World News
US' largest military force in Vietnam since 1975 war
Al Jazeera – The United States has sent its largest military force to Vietnam since the end of the war in 1975. The aircraft carrier Carl Vinson and two other ships have dropped anchor off the coast of Da Nang, where US troops first stormed ashore to start the war.
What the US Navy is describing as a routine port stop is being seen as a direct signal to China.
Report: Mexican man assumed American identity for 37 years
Yahoo News – A Mexican man who was deported twice and had a history of arrests was able to assume the identity of an American citizen and receive more than $360,000 in government benefits for nearly four decades, California court records show.
Syria regime forces control third of Ghouta enclave: monitor
AP – Syrian regime and allied forces pushed deeper into Eastern Ghouta on Monday and have now retaken a third of the rebel enclave, a monitor said.
U.S. News, Politics & Government
Ratings Collapse: Early Numbers Show Oscar Telecast Hit All-Time Low
Breitbart – The ratings for Sunday night's telecast of the 90th annual Academy Awards collapsed by a whopping 16 percent, which would mean an all-time low, according to early estimates.
NRA Targets 'Every Hollywood Phony,' 'Lying Media' with Time's Up-Inspired Ad
Breitbart – An NRA ad released on March 4 called out "every Hollywood phony" and the "lying media" to put them on notice that their "time is running out."
Court asks Kansas to prove voter fraud before allowing registration law
The Christian Science Monitor – Kansas Secretary of State Kris Kobach has been a champion of tightening voter registration laws around the country. But a legal challenge to legislation he supported in his home state will now require him to prove that voter fraud is a substantiated concern.
Judge in Cosby's Retrial Denies Bid to Throw Out Sex Abuse Charges
Newsmax – A Pennsylvania judge rejected a defense motion on Monday to dismiss sexual assault charges against comedian Bill Cosby, agreeing with the prosecution that it was the jury's job to decide at his upcoming retrial if his accuser is credible.
Former Drug Executive Martin Shkreli Ordered to Surrender $7.36 Million
Newsmax – A federal judge on Monday ordered Martin Shkreli, the former drug company executive convicted of defrauding investors, to forfeit $7.36 million in assets, which could include a Picasso painting and a one-of-a-kind album by the Wu-Tang Clan.
Shkreli became notorious as the"Pharma Bro" when he raised the price of anti-parasitic drug Daraprim by over 5,000 percent in 2015 while he was chief executive officer of Turing Pharmaceuticals. Turing is now Vyera.
Arkansas becomes third U.S. state to add Medicaid work requirements
Reuters – Arkansas on Monday became the third U.S. state to require that Medicaid recipients work or participate in employment activities as a condition of receiving health insurance as the Trump administration continues to approve state requests that fundamentally change the 50-year-old program.
Just Like Vegas, Authorities are Hiding the Surveillance Footage of Parkland Shooting
The Daily Sheeple – In the weeks since the tragic shooting occurred in Parkland, Florida, we have learned that cops cowered outside instead of helping, the police and FBI were all warned on multiple occasions that the alleged shooter, Nikolas Cruz, told people he was going to shoot up the school, nearly two dozen people reported Cruz for death threats, and first responders were told to stand down. Now, we are finding out that the surveillance footage from the school — which the public has a right to see — is being deliberately kept secret by the Broward county sheriff — which many say is illegal.
Former Aide Refuses to Testify Before Grand Jury
Washington Post – Former Trump aide Sam Nunberg said Monday that he has been subpoenaed to appear in front of a federal grand jury investigating Russia's interference in the 2016 presidential election but that he will refuse to go.
In an interview with The Washington Post, Nunberg said he was asked to come to Washington to appear before the grand jury on Friday. He also provided a copy of what appears to be his two-page grand jury subpoena seeking documents related to President Trump and nine other people, including emails, correspondence, invoices, telephone logs, calendars and "records of any kind."
Economy & Business
The Latest: Trump: 'Not backing down' on tariffs
AP – President Donald Trump says "we're not backing down" on his push to impose tariffs on imported steel and aluminum despite criticism from fellow Republicans.
Brussels Prepares to Drag Britain into 'Trade War' with America
Breitbart – The European Union is poised to drag Britain into a damaging trade war with the United States, as Brussels prepares to retaliate against measures designed to protect American metalworkers.
Ford to temporarily layoff about 2,000 hourly employees at Michigan
Reuters – Ford Motor said it would temporarily layoff about 2,000 hourly employees at its Michigan assembly and stamping plants in Wayne, as the factories undergo retooling to build the Ranger pickup trucks and Bronco sport utility vehicles.
Energy & Environment
Utah's Governor Asks People to Pray for Snow
Yahoo – Utah Gov. Gary Herbert sent a letter to faith leaders across the state asking them to lead their congregations in prayer for more snow.
Huge Waves Slam Into Puerto Rico, Force Evacuations
Newsmax – Waves nearly 30 feet (9 meters) high from a U.S. winter storm slammed into Puerto Rico on Monday, forcing authorities to evacuate dozens of families and close roads and schools across the U.S. territory.
Science & Technology
AI's dirty little secret: It's powered by people
AP – There's a dirty little secret about artificial intelligence: It's powered by hundreds of thousands of real people.
From makeup artists in Venezuela to women in conservative parts of India, people around the world are doing the digital equivalent of needlework -drawing boxes around cars in street photos, tagging images, and transcribing snatches of speech that computers can't quite make out.
Such data feeds directly into "machine learning" algorithms that help self-driving cars wind through traffic and let Alexa figure out that you want the lights on. Many such technologies wouldn't work without massive quantities of this human-labeled data.
Despite Funding Cuts, US Government Still Studying UFOs
Sputnik – Months after a bombshell story revealed that the US government has spent millions of dollars and many research hours detecting and studying unidentified foreign objects, the government continues to study these phenomenon even though funding has technically been cut off, according to a new report.
Google plans $2.6bn New York expansion as tech execs claim 'Silicon Valley is over'
AP – Google is said to be close to signing a $2.4bn deal to establish an East Coast base in New York City, the latest in a series of moves by tech firms who believe Silicon Valley's best days may be "over".
Health
Court Decision Could Lead to EPA Banning Water Fluoridation
The Daily Sheeple –A federal court has denied an attempt by the Environmental Protection Agency to dismiss a lawsuit seeking to ban the use of fluoride under the Toxic Substances Control Act.
In a victory for water fluoridation opponents, a judge in the Northern District of California has denied a motion by the Environmental Protection Agency that sought to limit the information available to the court while making their decision on whether or not to ban water fluoridation. The lawsuit was brought forth by Food and Water Watch Inc. and a coalition of health organizations and individuals concerned about fluoride. Under section 21 of The Toxic Substances Control Act (TSCA) citizens are allowed to petition the EPA to regulate or ban individual chemicals. Food and Water Watch filed the lawsuit after the EPA rejected a citizen petition calling for the EPA to ban the addition of fluoride chemicals to the drinking water supply.
INVESTIGATION: "Trans" ideology pushed by Big Pharma and surgery companies backed by $400 million P.R. campaign
Natural News- new reports suggest, that this was all pre-planned as a way for Big Pharma to rake in more profits.
Much of it is tied into the push for acceptance and normalization of transgenderism, which New York-based feminist Jenifer Bilek admits is a conspiracy, of sorts, to funnel money towards certain special interests groups. Among these are drug companies that supply hormones and other chemical concoctions that aid the process of gender "conversion," as well as surgery companies and other key players in the healthcare industry.
More than $400 million, she says, has been given by donors and business groups to promote the transgender agenda, which really gained traction during the latter years of the Obama regime. Pro-transgender funding isn't often talked about, but it's speaking volumes in the background, greasing the wheels of more profit flow for those also pushing more drugs and surgery for profit on the masses.
86 Percent of Teens Are Loaded With Gender-Bending Chemicals
Health Impact News – Bisphenol-A (BPA) was first created by a Russian chemist in 1891, but wasn't used in the manufacture of products until the 1950s when it was used to produce resilient and often transparent plastics. Today, BPA is found in countless personal care products, water bottles, cashier receipts and the lining of canned goods.
The study tested the urine and blood of 94 students in Great Britain and found 86 percent of the teenagers had hormone-disrupting contaminants in their system. Although currently legal in Europe, the European Chemicals Agency [3] reclassified BPA in 2017 as a substance of "very high concern" as it has probable serious effects on human health. [4]
The research project was carried out in a real-world setting to provide students with the experience of scientific research. The students designed, participated in and published the study, including how changes in their lifestyle or diet may have an impact on the amount of BPA in their bodies. [5]
FREE Holistic Oral Health Summit: Learn Why Hidden Poisons in Your Mouth Cause Cancer, Arthritis, Heart Disease and More
Health Impact News – The Holistic Oral Health Summit is online and FREE from March 12-19, 2018.
You've heard about it on the news. Millions of people are suffering from all kinds of health problems and diseases. And many of these diseases are deadly.
But did you know that problems in your MOUTH might be causing a whopping 80% of these diseases?
Please follow and like us: