Today's News: June 18, 2018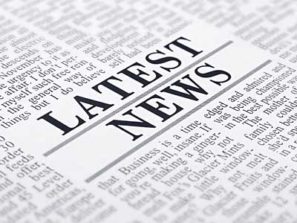 World News
Israel arrests former government minister for Iran spying
AP -A former Israeli government minister, once imprisoned for trying to smuggle drugs, is back behind bars after being charged with spying for archenemy Iran, the country's internal security agency said Monday.
The Shin Bet said Gonen Segev was extradited from Guinea and arrested upon arrival in Israel last month on suspicion of "committing offenses of assisting the enemy in war and spying against the state of Israel."
It said Segev, a former energy minister, acted as an agent for Iranian intelligence and relayed information "connected to the energy market and security sites in Israel including buildings and officials in political and security organizations."
Massive swarms of bugs are invading the World Cup ahead of England-Tunisia in Volgograd
USA Today – Flies and mosquitos are running rampant in the Russian city of Volgograd ahead of Monday's World Cup clash between England and Tunisia.
Helicopters have been deployed to spray insecticide on the Volgograd Arena, which will host four games over the course of the tournament.
Migration fight shakes German govt as Merkel, ally face off
AP – Germany's interior minister insisted that his party has no intention of bringing down Chancellor Angela Merkel and her government, amid uncertainty Sunday over chances of a solution to a bitter standoff over migration.
Interior Minister Horst Seehofer is calling for Germany to turn back at its border migrants who have registered as asylum-seekers in other European countries. Merkel opposes unilateral action, arguing that it would weaken the 28-nation European Union. The issue has escalated into a high-stakes power struggle.
U.S. News, Politics & Government
Trump to establish space force as sixth military branch
CNBC – President Donald Trump declared Monday he would move to make a new branch of the military focused solely on space.
"I am hereby directing the Department of Defense and Pentagon to immediately begin the process necessary to establish a Space Force as the sixth branch of the armed forces," Trump said during a meeting of the National Space Council.
"Our destiny beyond the Earth is not only a matter of national identity but a matter of national security," Trump said.
Flashback: Obama HHS Placed Migrant Children Into Custody of Human Traffickers
Infowars – Children placed with 'care givers' exposed to sexual abuse, labor trafficking, abuse or neglect.
The Obama administration handed off an unknown number of migrant minors into the custody of human traffickers under the assumption that these so-called "caregivers" were related to the children.
In the wake of the current debate over how to handle illegal aliens who claim asylum while crossing the border with children in tow, supporters of tighter border controls point to issues related to not knowing whether the children are indeed sons and daughters of the border crossers. Previous reports say the federal government already had a poor record of placing these children in dangerous environments during the Obama administration.
The Associated Press reported two years ago that in April 2014 the U.S. Department of Health and Human Services relaxed its safety standards to promptly move migrant children out of government shelters and into sponsors' homes when waves of illegal aliens surged across the southern border.
Thousands of DACA recipients with arrest records, including 10 accused murderers, allowed to stay in US
Fox EXCLUSIVE –  Nearly 60,000 immigrants with arrest records — including 10 accused of murder — have been allowed to stay in the United States under the Obama-era Deferred Action for Childhood Arrivals (DACA) program, the Department of Homeland Security (DHS) revealed Monday.
According to DHS, 59,786 DACA recipients have been arrested while in the U.S. — approximately 7.8 percent of all who have been approved to remain in this country under the program since it was created in 2012. Of those, 53,792 were arrested before their most recent request for a so-called "grant of deferred action" was approved. Another 7,814 were arrested after their request was approved.
Trump warns USA could follow path of Germany on immigration
Roll Call – President Donald Trump on Monday appeared to defend his administration's policy of separating migrant families by warning that Germany's and Europe's immigration issues could be replicated here.
He used several tweets Monday morning to blast not only German and European immigration laws, but also Democratic lawmakers. The GOP president claimed anew that the opposition party is withholding the votes needed to pass a sweeping immigration overhaul measure that would address a list of unresolved matters.
Trump criticized Democrats for refusing to "give us the votes to fix the world's worst immigration laws" as one of his deputy press secretaries, Hogan Gidley, was on the White House's North Lawn calling on Democratic members to meet with Trump to come up with a broad immigration bill.
Economy & Business
AUDI boss arrested in diesel probe
AP – Audi chief executive Rupert Stadler was arrested Monday in connection with parent company Volkswagen's "dieselgate" emissions cheating scandal, with prosecutors saying they feared he might try to suppress evidence.
Local billionaire takes control of LA TIMES
The Guardian – A 'dream team' of scientists scaled Mount Lico and found a wealth of new species.  "Undisturbed forest is incredibly rare," he said. "That is why we scaled a 125-metre-tall cliff with a pickaxe." Willcock, from Bangor University in Wales, knew of no other rainforest in Africa that scientists can confidently say has not been disturbed by humans. "It's a unique site in Africa,"
China, Russia Dump US Treasuries Holdings as Trade Tensions Rise
Newsmax – Foreign governments have pulled back their purchases of longer-term U.S. debt as trade tensions escalated around the world.
China remained the largest foreign owner of Treasuries in April even with a slight drop in holdings, as the Asian nation's appetite for U.S. government debt shows few signs of waning amid growing tensions over trade.
Meanwhile, Russia reportedly cut Treasury holdings in half as foreigners start losing appetite for U.S. debt
Foreign governments have pared back their holdings of U.S. debt, reducing the total by nearly $10 billion in March and April, CNBC reported.
Energy & Environment
Millions at risk of chronic flooding this century, new study says
CNN – As many as 311,000 homes in US coastal areas could be underwater within the next 30 years, according to a recent report by the Union of Concerned Scientists.
Those startling numbers echo a 2017 report from the same group that said between 165 and 180 communities are projected to become "chronically inundated" in the next 15 to 20 years — and between 270 and 360 in roughly the next 40 years. The UCS is a US-based nonprofit science advocacy organization.
Science & Technology
Google Is Training Machines to Predict When a Patient Will Die
Bloomberg  – A woman with late-stage breast cancer came to a city hospital, fluids already flooding her lungs. She saw two doctors and got a radiology scan. The hospital's computers read her vital signs and estimated a 9.3 percent chance she would die during her stay.
Then came Google's turn. An new type of algorithm created by the company read up on the woman — 175,639 data points — and rendered its assessment of her death risk: 19.9 percent. She passed away in a matter of days.
The harrowing account of the unidentified woman's death was published by Google in May in research highlighting the health-care potential of neural networks, a form of artificial intelligence software that's particularly good at using data to automatically learn and improve. Google had created a tool that could forecast a host of patient outcomes, including how long people may stay in hospitals, their odds of re-admission and chances they will soon die.
Supreme Court takes APPLE antitrust case
Reuters – The U.S. Supreme Court on Monday agreed to take up Apple Inc's bid to escape a lawsuit accusing it of breaking federal antitrust laws by monopolizing the market for iPhone software applications and causing consumers to pay more than they should.
The justices said they would hear Apple's appeal of a lower court's ruling that revived the proposed class-action lawsuit by iPhone buyers over commissions that the Cupertino, California-based technology company receives through its App Store.
The case could expand the threat of antitrust damages against companies in the rapidly growing field of electronic commerce, which generates hundreds of billions of dollars annually in U.S. retail sales.
President Donald Trump's administration backed Apple and urged the justices to take the case.
Govt's creepy obsession with your face
The Week – The government is obsessed with your face. Do not be flattered. This is more of a creepy stalker fixation.
From the federal Department of Homeland Security down to local police departments, governmental use of biometric facial recognition software has gained a startling amount of traction in recent years. And these agencies are getting help from big business, to boot.
For example, DHS is reportedly developing a massive new biometric and biographic database with extensive data on citizens and foreigners alike. The Homeland Advanced Recognition Technology (HART) database will reportedly include at least seven biometric identifiers, including face and voice data, tattoos, DNA, scars, and other "physical descriptors" on as many as 500 million people. The agency has been remarkably hush-hush on how HART will be utilized — but the possibilities are frightening.
Volcano Catastrophe Discovered to Be Pivotal Point for Life on Mars – Study
Sputnik – Studying mysterious rock formation on Mars, which is the biggest known volcanic deposit in our solar system, US scholars have concluded that the planet had witnessed numerous eruptions in the past. Billions of years ago, its volcanoes spewed water, ash, and toxic gases, changing the planet's habitability potential forever.
Health
Plant that can cause burns and blindness found in Virginia
USA Today – A huge weed that can cause third-degree burns and even blindness has been found in Virginia.
Officials in Isle of Wight County, in eastern Virginia near Norfolk and Newport News, posted a warning on Facebook about the invasive plant, which can grow to almost 15 feet.
The Virginia Department of Transportation also reported sightings of the Giant Hogweed in nearby Middlesex County and in Shenandoah County, which is part of the department's Staunton region, according to Richmond TV station WRIC.
Gaming addiction classified as mental health disorder by WHO
Medical Xpress – Compulsive video-game playing now new mental health problem June 18, 2018 by Jamey Keaten And Maria Cheng In this Friday, Nov. 3, 2017 file photo, a man plays a game at the Paris Games Week in Paris. The World Health Organization says that compulsively playing video games now qualifies as a new mental health condition, in a move that some critics warn may risk stigmatizing its young players.
Two British boys left with burns from Henna tattoos in Mallorca
Daily Mail – Two children could be left permanently scarred after henna tattoos they got while on holiday in Mallorca left them with chemical burns.
'On our last day we spotted an old man in a shop who was doing them. We all got them and they looked great. There was no reaction at all. Everything seemed fine and the kids were really happy.'
The family, from Ryhope, Sunderland, flew home at the end of May but within eight days the children's temporary tattoos had begun to swell, itch and burn.
A doctor at A&E said it was an allergic reaction, but on the ninth day they started to get really angry and red so I took them back.
'There was loads of little blisters all over and they were getting worse.
'This time medics said that they were chemical burns and the children might be left scarred for life.
'I just couldn't believe the kids had suffered such a reaction to something that people get done all the time when they're on holiday. I was totally shocked.'
Leucine: The Muscle-Building Amino Acid Your Body Needs
Dr. Axe – A favorite of both bodybuilders and pro athletes alike, leucine is revered for its incredible ability to boost muscle mass and improve athletic performance. Not only that, but it can also slow muscle deterioration in older adults and help keep blood sugar under control.
Leucine Benefits
Builds Muscle
Prevents Muscle Loss
Improves Performance
Aids in Fat Loss
Promotes Muscle Recovery
Stabilizes Blood Sugar
Leucine Foods
In addition to taking a leucine supplement, there are plenty of foods high in leucine that can help you get in your daily dose as well. It's found in a variety of protein sources, such as meat, cheese and plant-based protein foods.
Here are a few of the top food sources of leucine that you may want to consider adding to your diet to increase your intake of leucine: (13)
Eggs
Spirulina
Chicken
Oats
Grass-fed beef
Lentils
Cottage cheese
Sesame seeds
Peanuts
Hemp seeds
Hangry? Here Are 8 Underlying Reasons Your Blood Sugar Is Out Of Whack
Mind Body Green – Shockingly, more than 100 million American adults are now living with diabetes or pre-diabetes, and countless more have less severe—but still unhealthy—blood sugar levels. What was once a rarity is now commonplace.
The good news is that many blood sugar problems are reversible, or at least improvable
You don't have enough antioxidants in your life.
You're snacking too much.
You are low in key micronutrients.
You aren't sleeping well.
Your water-soluble vitamin intake is low.
Your microbiome is out of balance.
You're not eating enough healthy fats.
Pet News
Should Your Dog Be Taking A Probiotic? Here's Everything You Need To Consider
Mind Body Green – taking steps to keep your beloved dog healthy before illness strikes will help keep the oxytocin flowing, tail wagging strong, and visits to the vet to a minimum. One crucial but often overlooked aspect of canine health is their gut microbiome, which refers to all the bacteria, viruses, fungi, and other tiny organisms that are along for the ride in your dog's intestines.
You should use a human probiotic.
Look for many strains.
Make sure your capsule is coated.
Consider non-bacteria probiotics.
Take care with dosing.
Please follow and like us: