Today's News: June 08, 2018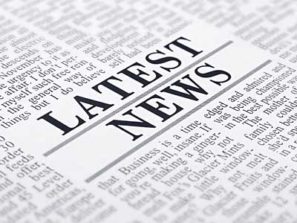 World News
It's time we learn facts of the USS Liberty
Cape Cod Times – Will our mainstream media let another year go by without mention of the USS Liberty?
On June 8, 1967, Israeli attacks on the U.S. intelligence-gathering ship sailing in international waters off Egypt killed 34 American sailors and injured 174 more.
According to Paul Craig Roberts of the Institute for Political Economy, who interviewed survivors and government officials, President Lyndon B. Johnson not only aborted an American rescue mission but also ordered a cover-up of the whole affair — reportedly saying he "wasn't going to embarrass an ally."
Notwithstanding the damning conclusions of the Moorer Commission in 2003, no subsequent administration has dared break an apparent vow of silence. Yet there is plenty of information on the internet, including videotaped interviews with survivors.
It's time for Americans to learn the long-hidden facts of the Liberty.
China hacked a Navy contractor and secured a trove of highly sensitive data on submarine warfare
Washington Post – Chinese government hackers have compromised the computers of a Navy contractor, stealing massive amounts of highly sensitive data related to undersea warfare — including secret plans to develop a supersonic anti-ship missile for use on U.S. submarines by 2020, according to American officials.
USA prepares to thwart Chinese spying at summit
NBC – China may not have a seat at the table during President Donald Trump's upcoming nuclear summit with North Korean leader Kim Jong Un, but U.S. officials say they are preparing to counter the Chinese spies they expect to be all over Singapore next week seeking inside information on the talks.
Trump calls for Russia to be reinstated to G7
Fox  – President Trump on Friday called for Russia to be reinstated to the group of leading industrial nations meeting at the G-7 summit in Quebec, saying the Kremlin "should be a part" of the talks.
"It doesn't matter what you call it. It used to be G-8, now Russia is out," Trump told reporters on Friday morning as he departed for Canada. "Why are we having a meeting without Russia? Would recommend Russia should be a part of it."
Four Palestinians Said Killed, Dozens Wounded by Israeli Fire in Gaza Protests
Haaretz – Thousands protesting at five locations near the border fence.  Over 600 wounded, 117 by live fire. Israeli military deploys Iron Dome batteries bracing for rocket fire
U.S. News, Politics & Government
Special counsel Robert Mueller files witness tampering indictment against Paul Manafort and Russian citizen Konstantin Kilimnik
CNBC – Special counsel Robert Mueller filed new witness tampering criminal charges against ex-Trump campaign chief Paul Manafort as well as Russian citizen and former Manafort operative Konstantin Kilimnik.
The superseding indictment lodged by a grand jury sitting in federal court in Washington, DC, came days after Mueller asked the judge in Manafort's case to revoke his $10 million bail and jail him because of an alleged effort to tamper with witnesses.
Ex-Senate aide charged with lying about press contacts
AP – A former employee of the Senate intelligence committee has been arrested on charges of lying to the FBI about contacts with multiple reporters and was expected in federal court Friday in Baltimore.
James A. Wolfe, the longtime director of security for the committee — one of multiple congressional panels investigating potential ties between Russia and the Trump campaign — was indicted on three false statement counts Thursday evening after prosecutors say he misled agents about his relationships with reporters.
Though Wolfe is not charged with disclosing classified information, prosecutors say he was in regular contact with multiple journalists who covered the committee, including meeting them at restaurants, in bars, private residences and in a Senate office building. He is also accused of maintaining a yearslong personal relationship with one reporter, which prosecutors say he lied about until being confronted with a photograph of him and the journalist.
On Friday morning, President Donald Trump said the Justice Department had caught "a very important leaker" and said it could be a "terrific thing." He said he was still getting details on the case.
Justice Dept. Seizes NYT Reporter's Email and Phone Records in Leak Investigation
AFP – Media watchdog groups expressed alarm Friday over the seizing of a journalist's records as part of a probe into intelligence leaks resulting in the indictment of a congressional staffer.
The Justice Department late Thursday announced the indictment of James Wolfe, 58, on three counts of making false statements about his contacts with three reporters.
As part of the probe, the Justice Department seized years of records related to two email accounts and a phone number belonging to New York Times reporter Ali Watkins, the newspaper reported.
Trump says he is likely to support ending federal ban on marijuana
LA Times – President Trump said he likely will support a congressional effort to end the federal ban on marijuana, a major step that would reshape the pot industry and end the threat of a Justice Department crackdown.
Trump's remarks put him sharply at odds with Atty. Gen. Jeff Sessions on the issue. The bill in question, pushed by a bipartisan coalition, would allow states to go forward with legalization unencumbered by threats of federal prosecution.
New Hampshire's transgender anti-discrimination bill signed
Fox – New Hampshire Gov. Chris Sununu has signed a bill protecting transgender people from discrimination.
The law bans discrimination based on gender identity in housing, employment and public accommodations, in addition to the protections that already exist based on race, sex, religion and sexual orientation.
BREAKING: Vet Group Finds Pedophile Child Sex Camp Near Tucson – Local Law Enforcement Refuses to Help as Tensions Rise
Health Impact News – Note: This article contains graphic videos and graphic language in the videos! Not suitable for younger audiences.
A few days ago, a group of veterans based out of Tucson, Arizona, known as Veterans on Patrol (VOP), stumbled upon what they have good evidence to believe is a child sex camp. The group was searching for homeless veterans, part of their mission in trying to prevent veteran suicides. This is a worthy mission, considering the fact that more soldiers die by suicide than by combat. (Source.)
CNN – nthony Bourdain, the gifted chef, storyteller and writer who took TV viewers around the world to explore culture, cuisine and the human condition for nearly two decades, has died. He was 61.
CNN confirmed Bourdain's death on Friday and said the cause of death was suicide.
Bourdain was in France working on an upcoming episode of his award-winning CNN series, "Parts Unknown." His close friend Eric Ripert, the French chef, found Bourdain unresponsive in his hotel room Friday morning.
Energy & Environment
Florida wildlife officials find 2 dead dolphins over 24-hour period
Fox -Officials with the Florida Fish and Wildlife Commission (FWC) on Wednesday evening discovered a dead dolphin near the St. Johns River in Jacksonville, Florida.
It is not currently clear how the dolphin died, though there wasn't anything to indicate "external trauma or human interference," First Coast News reported.
More than 1,000 homes evacuated as Colorado wildfire grows
Fox – Authorities in southwest Colorado ordered the evacuations of another 300 homes Friday to allow firefighters to attack an advancing flank of a wildfire that burned miles of rugged terrain, but had yet to damage or destroy any structures.
Science & Technology
AFP – A flying car project backed by Google co-founder Larry Page was closer to take-off on Wednesday, with a model for test flights by aspiring buyers.
Kitty Hawk, funded by Page, unveiled a "Flyer" model it described as "an exciting first step to sharing the freedom of flight."
The company was created last year in Google's home town of Mountain View, California, and has been testing a prototype in New Zealand.
Russia Building Giant War Cloud
Defence One – The Russian military is building a giant cloud, the latest improvement in its ability to keep operating if its connection to the global internet is lost, severed, or hacked.
"Russian Armed Forces will receive a…closed 'cloud' storage for proprietary and confidential information," Izvestia reported this week.
"Russia is investing in military high-tech development, and especially in domestically produced software and hardware. The data centers working with this cloud are all made with 'Russian components.'
Health
The medicinal history of mustard
NaturalNews – These days, mustard is viewed as the perfect partner to ketchup. But way back when, this pungent plant was valued for more than just its culinary applications. Ancient peoples regarded mustard as a highly important botanical medicine.
The Top 4 Healing Properties of Avocados
Green Med Info – Not only is avocado an exceptionally dense source of good fats, vitamins, and antioxidants, but it offers protection against some of the worst degenerative diseases known to humanity.
Protection from cardiovascular disease
Helps prevent diabetes
Helps prevent cancer
Helps relieve and prevent arthritis
Please follow and like us: