Today's News: June 07, 2018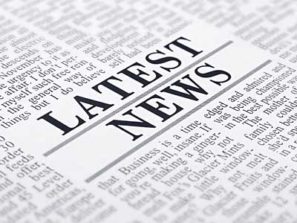 World News
Obama admin secretly gave Iran access to US financial system
AP – After striking an elusive nuclear deal with Iran, the Obama administration found itself in a quandary in early 2016: Iran had been promised access to its long-frozen overseas reserves, including $5.7 billion stuck in an Omani bank. To spend it, Iran wanted to convert the money into U.S. dollars and then euros, but top U.S. officials had repeatedly promised Congress that Iran would never gain access to America's financial system
Those assurances notwithstanding, the Obama administration secretly issued a license to let Iran sidestep U.S. sanctions for the brief moment required to convert the funds through an American bank, an investigation by Senate Republicans released Wednesday showed. The plan failed when two U.S. banks refused to participate.
Yet two years later, the revelation is re-igniting the bitter debate over the nuclear deal and whether former President Barack Obama was too eager to grant concessions to Tehran.
American in China Blames State Dept for Delayed Warning About Mysterious Ailment
The Washington Free Beacon – State Department official: 'A number of individuals' have been sent home from China for further medical testing
The latest American employee evacuated from a U.S. consulate in China after suffering from mysterious neurological symptoms is accusing State Department officials of failing to inform him and others about another employee's similar health concerns until a month after the other staffer was evacuated.
Alice Marie Johnson Granted Clemency By Trump After Kim Kardashian Push
Yahoo – President Donald Trump announced he commuted the life sentence of Alice Marie Johnson, a 63-year-old serving for a first-time, nonviolent drug offense, on Wednesday.
Trump's decision comes days after reality star Kim Kardashian spoke with the president at the White House about prison reform and sentencing. Kardashian has spent months using her platform to bring attention to Johnson's case. She met with the president to discuss the possibility of revisiting Johnson's sentence.
One of Johnson's attorneys, Brittany K. Barnett, released a statement on Wednesday thanking the president and claimed his clemency "saved Alice Johnson's life."
US Law Enforcement Seeks Authority Over Nonmilitary Drones
VOA News – The proliferation of nonmilitary drones in the United States poses a growing national security threat, top U.S. security and aviation officials warned Wednesday as they pressed Congress to pass legislation that would allow agents to target and potentially take down suspicious drones.
Trump trade war threat sets up G7 summit clash
AFP – Canadian Prime Minister Justin Trudeau and French President Emmanuel Macron put Donald Trump on notice Thursday that they would not be intimidated at the upcoming G7 summit, as a trade war between Washington and its allies looms.
Past summits of the Group of Seven powers — Britain, Canada, France, Germany, Italy, Japan and the United States — have often been marred by anti-globalist demonstrations in the host city.
But as the leaders of the world's richest democracies set off Thursday for Quebec on the eve of their annual meeting, the greatest threat to the liberal world order was due to be inside the fence.
Trump comes to this week's G7 summit touting an America First agenda that hits US allies with stiff tariffs and threatens multilateral free trade deals.
Vatican cardinal attending elite Bilderberg meeting
Crux – Cardinal Pietro Parolin, Vatican Secretary of State, will take part in the Bilderberg Conference, an annual private gathering of global political, business and media leaders, taking place this year in Turin, Italy, June 7-10.
Parolin's name is included in the list of 131 participants in this year's event.
His participation in the meeting has not been officially announced by the Vatican, though sources within the Secretariat of State have confirmed that he is scheduled to take part in the meeting.
It would be the first time high-ranking Vatican official has taken part in the Bilderberg Conferences.
U.S. News, Government, & Politics
Paul Ryan Dismisses Trump 'Spy' Charge as G.O.P. Shows Signs of Resistance
New York Times – Speaker Paul D. Ryan contradicted President Trump's assertions of a broad conspiracy by federal law enforcement on Wednesday, joining other lawmakers in saying that the F.B.I. did nothing wrong by using a confidential informant to contact members of the Trump campaign as it investigated its ties to Russia.
And he said that Mr. Trump should not try to pardon himself, despite the president's assertion two days earlier that he has the power to take such a step.
100 Lawmakers Call on Mattis to Reverse Transgender Ban
Newsmax – Over 100 lawmakers are urging Defense Secretary Jim Mattis to reverse the Pentagon's ban on most transgender people from military service, USA Today is reporting.
Kaepernick legal team expected to subpoena Trump in case against NFL
Yahoo Sports – After months of circling President Donald Trump during NFL depositions and discovery, Colin Kaepernick's lawyers are expected to force Trump directly into the ongoing legal battle between the quarterback and league.
Kaepernick's legal team is expected to seek federal subpoenas in the coming weeks to compel testimony from Trump, Vice President Mike Pence and other officials familiar with the president's agenda on protesting NFL players, sources with knowledge of the quarterback's collusion case against the NFL told Yahoo Sports.
Town Bans 'For Sale' Signs In Front Of Homes
CBS – For Sale' signs will soon be a thing of the past on homes in New Canaan, Connecticut.
A six-month trial ban starts July 1, meaning those signs you see in front of houses will have to be taken down.
For Sale' signs will soon be a thing of the past on homes in New Canaan, Connecticut.
A six-month trial ban starts July 1, meaning those signs you see in front of houses will have to be taken down.
Court OK with forcing Christians to violate faith
WND – Three judges in an Arizona court, Lawrence Winthrop, Jennifer Campbell, and Paul McMurdie, have announced they are comfortable with the city of Phoenix forcing Christian artists to violate their faith and endorse same-sex marriage.
he announcement came in their decision, from their Arizona Court of Appeals, affirming a Phoenix ordinance that mandates that Christian company owners must support and endorse same-sex marriage with their products and artistry.
The same issue was before the U.S. Supreme Court just this week, and that court ruled in favor of a Colorado Christian baker who refused to lend his artistry to a cake for a homosexual duo. But the court did that on the grounds that the state of Colorado exhibited bias against the baker.
So multiple fights over the issue, by a florist in Washington State and others, continue.
Economy & Business
California Senate Passes Bill to Create Banking Alternative for Cannabis Industry, Bypass Federal Reserve
Activist Post – Last week, the California Senate passed a bill that would establish limited state-chartered banks to serve the cannabis industry. Final passage of this legislation would remove a major federal roadblock in front of the developing marijuana industry in the state and further nullify federal prohibition of cannabis.
Sen. Bob Hertzberg, (D-Van Nuys), along with a bipartisan coalition of nine cosponsors, introduced Senate Bill 930 (SB930) in January. The legislation would create a self-contained banking system for the cannabis industry in California.
Global Pilot Shortage Threatens Airlines
Nwesmax  – A growing shortage of airline pilots is putting the industry's recent growth at risk as planes sit idle, higher salaries cut into profits and unions across the globe push for more benefits.
Carriers such as Emirates and Australia's Qantas Airways have poured resources into hiring, but struggled in recent months to use their jets as often as their business plans dictate because of training bottlenecks.
Pilots at Ireland's Ryanair are forming unions across Europe seeking better working conditions, and those at Air France are striking over pay.
In the United States, pilots who took pay cuts when carriers went bankrupt a decade ago are receiving big raises under new contracts now that airlines are posting strong profits.
The surge in employee costs, which rival fuel as the biggest strain on an airline's finances, comes as higher oil prices are already squeezing margins. Airlines say ticket prices have not kept pace with costs.
Energy & Environment
Bees get death-by-pesticide funeral in Paris.
Reuters – Bee keepers and environmental activists staged a mock funeral in Paris on Thursday for bees, to protest against the pesticides they say are killing insects crucial for the eco-system.
Some protesters, wearing beekepers masks and overalls, lay motionless in coffins while others stood, heads bowed in respect as a bugle played during the ceremony on a patch of garden near the Les Invalides museum.
Green campaigners say bee colonies in western Europe have been ravaged by the use of neonicotinoids, a group of pesticides based on the chemical structure of nicotine.
Bee keepers in France have pressed the government to take more action to protect their livelihoods.
Science & Technology
This 3D-printing robot can build an entire home in 6 months for just $300,000
NatrualNews – The number of robots involved in the manpower-deprived construction industry has been increasing as of late. An architectural startup has decided to automate much of the construction process using 3D-printing robots.
In a Business Insider article, the robot home-builders can print a 1,000-square-foot dream house in just half a year for as low as $300,000. The 3D-printing robots of Branch Technology can do this by printing the parts of a house, which will be put together at the construction site.
Branch spokespersons announced that the company will be building a prototype house in Chattanooga, Tennessee in 2018. The design for the model building, called "Curve Appeal," was provided by WATG architects.
Synthetic polymer that can kill antibiotic-resistant superbugs developed by researchers
NaturalNews – There is a major problem with the rampant use of antibiotic medicine in the world today. In case you haven't heard of this already, the widespread use of antibiotics has slowly but surely increased the risk of the existence of various kinds of drug-resistant bacteria. Indeed, in an effort to rid the world of dangerous microbes, modern medicine has ended up creating even worse ones that can't be killed with antibiotics.
Luckily, there could be a solution to this problem on the horizon. A research team made up of scientists from the Institute of Bioengineering and Nanotechnology (IBN) of the Agency for Science, Technology, and Research (A*STAR) and IBM Research developed a synthetic molecule that could fix this particular issue once and for all.
As a report on the promising synthetic molecule states, the creation was capable of targeting and directly killing five different multidrug-resistant bacteria. And the best part of it all is that the synthetic polymer was completely non-toxic and could one day enable entirely different classes of therapeutics to try and fix the problem with antibiotic-resistant superbugs.
Gardening, Farming & Homesteading
Why you might want to start making your own jam without pectin
NaturalNews – Pectin, a naturally occurring substance, is often used to make fruit jams. But did you know that you can still make jam without using pectin, which can be bad for your health?
>> Check out How to Make Homemade Artisanal Jam Without Pectic From The Organic Prepper
Nothing is more of a summer tradition here at our house than making enough homemade jam from fresh fruit to see us through the winter. Get some fruit, some sugar, and a box of pectin and you're good to go, right? Not so fast! You can actually make jam without pectin if you use my favorite old-fashioned method of thickening your product. (Find this canning recipe and many more in my book, The Prepper's Canning Guide.)
Health
Suicide rates on rise in US, CDC reports
Fox News – Hours after a medical examiner ruled Kate Spade's death a suicide by hanging, the Centers for Disease Control and Prevention (CDC) released a harrowing study revealing suicide rates are on the rise in nearly every state. According to the data, nearly 45,000 Americans age 10 or older died by suicide in 2016, making it the 10th leading cause of death.
The study noted that suicide is rarely caused by a single factor, and found more than half of cases involved a person who did not have a known mental health condition.
"This is a major public health problem but we know that prevention programs work and can be effective in reducing this tragedy," Dr. Anne Schuchat, CDC principal deputy director, told Fox News.
Gut microbes can fight parasites: Probiotics may reduce infections, and severity of infections, in developing countries
NatuaralNews – our ability to fight off parasitic worms may be aided by your gut microbiota. This was the conclusion that researchers from Washington University in St. Louis reached in their study, published in Microbiome.
For gut health, please check out the Latero-Flora Probiotic – 60 vegetarian capsules by Global Healing Center at www.thepowermall.com
Good News
Cops find family sleeping in car, get them new car, home
WND – A homeless family of six living out of their car has been given a new chance at life with a temporary home.
The Opa-locka Police Department pitched in along with members of the community to help
"I'm very thankful; I feel very blessed," said Anieshea Dansby.
Please follow and like us: