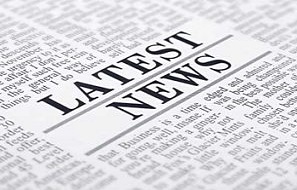 World News
WSJ – The case of the mystery seeds showing up in U.S. mailboxes from shippers in China and other countries has gone global.
The U.S. Department of Agriculture said consumers in at least 22 U.S. states and several other countries had received unsolicited packages of seeds. Canada, the U.K. and Australia all are investigating the matter.
AFP – As most of the world either orders or recommends the use of face masks, with even US president Donald Trump seen wearing one, Nordic nations are the remaining holdouts.
In supermarkets, on buses, and along the streets of capitals — such as Stockholm, Copenhagen, Oslo, Helsinki and Reykjavik — face masks are a rare sight, worn only by a small minority, many of who are tourists.
According to a recent survey by YouGov, only five to 10 percent of respondents in the Nordic countries said they used a mask in public settings, a figure that has remained stable since the start of the crisis in March.
At the same time, the corresponding figures have risen to between 70 and 80 percent for most of the other 20 countries polled, including India and the United States.
Barron's – Brazil reopened Wednesday to foreign visitors arriving by plane, hoping to revive its lockdown-devastated tourism industry despite the rapid spread of the new coronavirus in the country.
In a decree published in the government gazette, Brazil extended coronavirus-related bans on foreign travelers arriving by land or sea for another 30 days, but said the four-month-old restrictions "will no longer bar the entry of foreigners arriving by air."
The move came even as Brazil registered record numbers of daily infections and deaths, bringing the overall figures past 2.5 million and 90,000, respectively.
Brazil closed its air borders to non-residents on March 30, at a time when the virus was ravaging Europe and Asia and just taking hold in South America.
Now, Brazil is the country with the second-highest number of infections and deaths in the world, after the United States.
U.S. News, Politics & Government
Newsmax – Herman Cain — the maverick American business czar and Republican presidential candidate who campaigned for a sweeping tax reform plan called 9-9-9 — died Thursday morning after a monthlong battle with the coronavirus. He was 74.
Cain, who recently joined Newsmax TV and was set to launch a weekly show, died in an Atlanta-area hospital where he had been critically ill for several weeks.
He was admitted on July 1, two days after being diagnosed with COVID-19.
Ten days before, Cain had attended a rally for President Donald Trump in Tulsa, Oklahoma.
Daily Mail – President Donald Trump on Thursday suggested delaying the November election until 'people can properly, securely and safely vote.'
But Trump does not have the power to delay the election. That would take an act of Congress, which is highly unlikely to happen.
Trump's pronouncement, however, came right after news the U.S. economy shrank by 33 per cent in the April-June quarter. 
Economy & Business
NBC – The number of Americans who filed new claims for unemployment benefits last week totaled 1.434 million, the Labor Department reported Thursday, roughly in line with expectations, as the coronavirus pandemic continues to ravage the U.S. economy. 
It was the 19th straight week in which initial claims totaled at least 1 million and the second consecutive week in which initial claims rose after declining for 15 straight weeks.
Economists polled by Dow Jones had expected claims to rise to 1.45 million for the week ending July 25.
In a separate report, the government said second-quarter gross domestic product plunged a historic 32.9% on an annualized basis. Although it wasn't as bad as the expected  34.7% decline, it was the worst drop ever, with the closest previously coming in mid-1921.
Energy & Environment
ABC –  A 4.2-magnitude earthquake hit the Pacoima area early Thursday morning, according to the U.S. Geological Survey.The quake hit at about 4:30 a.m. The quake was centered 1.3 miles from Pacoima and 1.4 miles north-northeast of San Fernando, USGS said.A strong shaking was felt across the region.It was not clear if there was any damage or injuries due to the quake.DEVELOPING: We will add more details to this report as they become available. 
Miami Herald – A day before potential Tropical Storm Isaias was expected to bring rains and winds to Puerto Rico, at least 400,000 customers throughout the island were left without power.
The outage affected multiple municipalities — from cities in the metropolitan area such as San Juan and Guaynabo to the mountainous towns of Jayuya and Naranjito to the coastal town of Cabo Rojo in the southwest.
But even on Wednesday morning, hours before the storm was expected to be felt across the island and people and officials prepared for its effects, an internal spat within Puerto Rico's bankrupt electric utility company dominated early headlines.
Science & Technology
Reuters – Arizona is leading a multi-U.S. state investigation into whether Apple Inc's deliberate slowing of older iPhones violated deceptive trade practice laws, documents reviewed by Reuters on Wednesday showed.
In the ongoing probe since at least October 2018, investigators have asked Apple for data about "unexpected shutdowns" of iPhones and the company's throttling, or slowing down, of the devices through power management software, documents Reuters obtained from Texas through a public records request showed.
Last week, a separate document obtained from Texas by a tech watchdog group showed that Texas' attorney general was involved in the investigation but did not specify the issues being investigated nor which state was leading the effort.
A majority of U.S. states, representing both Democratic and Republican attorneys general, are teaming up on the investigation, a source familiar with the matter said on Wednesday.
The attorneys general offices in Arizona and Texas declined to comment. Apple did not respond to a request for comment.
Health
Newsmax – A recent study reveals that cinnamon may help control blood sugar levels in people with prediabetes. According to the Centers for Disease Control and Prevention (CDC), more than 100 million U.S. adults have diabetes or prediabetes. The number of Americans with prediabetes, which can develop into diabetes, is estimated to be a whopping 84 million and most of these folks are not aware they have the disease.
Dr. Giulio Romeo, a physician at Boston's Joslin Diabetes Center and the division of endocrinology at Beth Israel Deaconess Medical Center, said he and his team were looking at safe and effective ways to reduce the progression from prediabetes to type 2 diabetes, according to CNN.
"Our 12-week study showed beneficial effects of adding cinnamon to the diet on keeping blood sugar levels stable in participants with prediabetes," he added. "These findings provide the rationale for longer and large studies to address if cinnamon can reduce the risk of developing type 2 diabetes over time."
Health Impact News – America's Frontline Doctors stormed into Washington D.C. today to host their first annual White Coat Summit on Capitol Hill to combat the misinformation and propaganda on COVID being fed to the American people through the corporate media, while successful treatments against COVID are being censored by Big Tech.
They held a brief press conference first that was sparsely attended, and where impassioned doctors, all of whom deal directly with COVID patients, claimed that the American people were being deceived, and that "nobody needs to die" from COVID, because all them are successfully treating COVID patients with effective cures that are being censored for political reasons.
The purpose of this summit from their website:
American life has fallen casualty to a massive disinformation campaign. We can speculate on how this has happened, and why it has continued, but the purpose of the inaugural White Coat Summit is to empower Americans to stop living in fear.
If Americans continue to let so-called experts and media personalities make their decisions, the great American experiment of a Constitutional Republic with Representative Democracy, will cease.
Infowars – Anthony Fauci dismissed the viral video of America's Frontline Doctors promoting Hydroxychloroquine as a cure for coronavirus, describing it as "a bunch of people spouting something that isn't true."
Appearing on MSNBC, Fauci told host Andrea Mitchell "the only recourse you have is to be very, very clear in presenting the scientific data that essentially contradicts that."
"The scientific data, the cumulative data on trials, clinical trials that were valid, namely clinically trials that were randomized and controlled in the proper way, all of those trials showed consistently that Hydroxychloroquine is not effective in the treatment of coronavirus disease or COVID-19," Fauci claimed.
Animal News
ABC – A family from Staten Island described the last days of their dog, the first pet canine in the U.S. to test positive for COVID-19, in an exclusive interview with National Geographic.
The Mahoneys say, Buddy, their 6-year-old German Shepherd, started having trouble breathing in mid-April.
On Easter, Robert Mahoney got the call confirming that he had tested positive for the virus.
He had been dealing with symptoms for weeks and during that time Buddy developed thick mucus in his nose and started breathing heavily.
The family says so little was known about the virus in animals and so much of the response was focused on saving human lives that it was difficult getting Buddy tested.
As they searched for a veterinarian that would test him for COVID-19, Buddy's condition continued to deteriorate.
They say he lost weight and became lethargic.