Today's News: July 30, 2018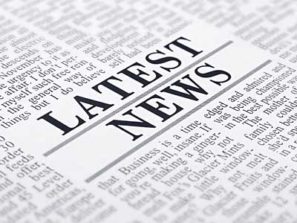 World News
Euro Human Rights Judges 'Will Block UK Plans to Waive Death Penalty Protection for ISIS Torturers'
Breitbart – European Court of Human Rights judges would almost certainly rule plans to not block the death penalty for Islamic State terror suspects unlawful and could order Britain to pay damages to the alleged 'Beatles' members, experts have said.
MH370 report says someone deliberately 'manipulated' plane's controls
Fox – Missing Malaysia Airlines flight MH370 was likely steered off course deliberately by someone and flew over the Southern Indian Ocean for over seven hours after communications were severed, according to a safety report into the disaster released Monday.
The report by a 19-member international team provided no firm conclusions about what happened, and the head of the MH370 safety investigation team said that more definitive answers could come if the plane's wreckage and black boxes are found.
The Boeing 777 carrying 239 people from Kuala Lumpur to Beijing vanished March 8, 2014, and is presumed to have crashed in the far southern Indian Ocean. The report noted that it was difficult for the aircraft's course change to be attributed to mechanical or system failures.        "It is more likely that such maneuvers are due to the systems being manipulated," the report said.
Riyadh to US: No Peace Plan Without East Jerusalem as Palestine Capital – Report
Sputnik – Saudi Arabia has reportedly given a private guarantee to its Arab allies that it will not endorse a US' Mideast peace plan that doesn't address Jerusalem's status or Palestinian refugees' right to return.
According to Haaretz, citing two senior diplomats, Saudi King Salman told the Trump administration that Riyadh wouldn't support its plan for Israeli-Palestinian peace if it didn't include a Palestinian capital in East Jerusalem.
U.S. News, Politics & Government
Air marshals have conducted secret in-flight monitoring of U.S. passengers for years
Washington Post – Federal air marshals have for years been quietly monitoring small numbers of U.S. air passengers and reporting on in-flight behavior considered suspicious, even if those individuals have no known terrorism links, the Transportation Security Administration said on Sunday.
Ruth Bader Ginsburg says she'll still be on Supreme Court five years from now
Market Watch – Supreme Court Justice Ruth Bader Ginsburg said on Sunday that she hopes to stay on the bench for another five years.
Ginsburg was speaking in Manhattan following the performance of a play about the late Justice Antonin Scalia when she made the estimate.
"I'm now 85," Ginsburg said, according to CNN. "My senior colleague, Justice John Paul Stevens, he stepped down when he was 90, so think I have about at least five more years."
Republicans Prepare to Pour Millions Into California Congressional Races
Breitbart – Republicans are pouring millions of dollars into close California congressional races with just 100 days left until the highly-anticipated midterm elections in November.
GOP Rep Jordan: We Will 'Force an Impeachment Vote' if Rosenstein Doesn't Hand Over Documents
Breitbart – Sunday, the House Freedom Caucus' Rep. Jim Jordan (R-OH) appeared on New York AM 970 radio's "The Cats Roundtable" to discuss Deputy Attorney General Rod Rosenstein withholding documents subpoenaed by Congress.
Jordan said he and Rep. Mark Meadows (R-NC) will "force an impeachment vote" if Rosenstein fails to turn over the information.
Bernie Sanders' 'Medicare for all' bill estimated to cost $32.6T, new study says
Fox – The "Medicare for All" plan pushed by Sen. Bernie Sanders and endorsed by a host of Democratic congressional and presidential hopefuls would increase government health care spending by $32.6 trillion over 10 years, according to a new study.
Republican lawmaker, NRA lobbyist challenge Florida sheriff on 'Stand Your Ground' stance in shooting
Fox – Republicans who helped craft and pass Florida's "Stand Your Ground" law have reportedly joined a chorus of critics challenging the Pinellas County sheriff who cited the law as a reason he couldn't charge a man in a deadly shooting.
John McCain Backs Bill to Block Trump From Exiting NATO Without Senate's Consent
Sputnik – A bipartisan group of US senators may have found a way to prohibit President Donald Trump from leaving NATO without Senate approval.
According to a new bill introduced by a number of senators, including Senate Armed Services Committee Chairman John McCain (R-Ariz.), the president of the United States will require the support of two-thirds of the Senate to modify or terminate US membership in the North Atlantic Alliance.
Report on Confederate Monuments Suggests Renaming City of Austin
Newsmax – The city of Austin's Equity Office has suggested renaming the city to depart from its Confederate history, The Austin American Statesman reported Friday.
The city is named after Stephen F. Austin, otherwise known as the "Father of Texas," who founded the city in 1839. Austin opposed efforts by Mexico to abolish slavery in the Tejas province, and once said freed slaves would become "vagabonds, a nuisance and a menace."
The Equity Office also suggested name changes for city streets honoring the Confederacy or Confederate leaders, including slave owner William Barton, nicknamed the "Daniel Boone of Texas."
Trump Slams 'Very Unpatriotic' And 'Fake' Journalists
Infowars – President Trump slammed mainstream reporters at The New York Times and The Washington Post Sunday as 'Very unpatriotic' after reports were published focused on criticizing the machinery of Trump's administration.
The President described the reports as "bad stories" and charged that the journalists who wrote them are "[selling] out" the country.
Trump Threatens To 'Shut Down' Government Over Border Wall Funding
Infowars – In his latest Sunday morning tweetstorm, president Trump said that he is willing to "shut down" the government over border security.
"I would be willing to 'shut down' government if the Democrats do not give us the votes for Border Security, which includes the Wall! Must get rid of Lottery, Catch & Release etc. and finally go to system of Immigration based on MERIT! We need great people coming into our Country!"
Economy & Business
Currency Crash: Iran's Rial Hits Record-Low of 100,000 to the Dollar
AFP – Iran's currency hit a record low on Sunday of 100,000 rial to the dollar amid a deepening economic crisis and the imminent return of full US sanctions.
Britain Pushing for Post-Brexit Trade Deal With China – UK Foreign Minister
Sputnik – The UK foreign minister expressed Britain's interest in securing a trade deal with Beijing during a visit to the East Asian economic superpower, as Brexit talks continue to yield little progress.
Energy & Environment
California wildfires: Satellite imagery reveals shocking blanket of thick smoke over western US
Fox – Stunning new satellite imagery reveals thick blankets of smoke over California and Oregon from the raging wildfires that have incinerated hundreds of thousands of acres this summer.
>>  RELATED: The Latest: At least 10,000 evacuated as 2 blazes rage
Indonesian Quake Traps Hundreds of Tourists, Kills More Than a Dozen
Newsmax – Rescuers are trying to evacuate hundreds of tourists stranded on Mount Rinjani on the Indonesian island of Lombok after an earthquake that killed 16 people triggered landslides.
Science & Technology
Experts: China Waging Cyber War Against U.S. in Technological 'Moon Race'
Breitbart –  China is waging an aggressive campaign to steal and acquire technology from the United States in a bid to control the future of manufacturing and become the world's superpower, experts warned at a recent House Intelligence Committee hearing.
Nunes: We're Looking At 'Legal Remedies' To Deal With Twitter Censoring Conservatives
Infowars – Rep. Devin Nunes said he is looking at possible legal action against Twitter over the "shadow banning" fiasco that temporarily decreased the visibility he and other Republicans had on the social media platform.
Report: Russian Hackers Targeting US Power Grids, Not Elections
Newsmax – There's little evidence of Russian military hackers in U.S. elections or state election systems, U.S. intelligence officials and representatives from technology companies maintain, but report there has been quite a lot of evidence pointing to foreign agents implanting malware on electric grids across the country.
The Department of Homeland Security revealed this week Russia's military intelligence agency had infiltrated power plant control rooms across the U.S., citing "hundreds of victims." However, there is no indication any efforts were made to actually disrupt U.S. power systems.
Health
Therapists Seeing Patients With Trump Derangement Syndrome
Infowars – Therapists around Washington, D.C., are noticing a sharp increase in patients describing symptoms of what has been called Trump Derangement Syndrome.
"There is a fear of the world ending," said DC Counseling and Psychotherapy Center founder, Elisabeth LaMotte, referring to some of President Donald Trump's decisions. "It's very disorienting and constantly unsettling."
LaMotte described an uptick in her patients describing what the right refers to as Trump Derangement Syndrome, CBC reported Saturday. "Is he gonna blow us all up?" one of her patients asked.
Urban Dictionary defines Trump Derangement Syndrome as "a mental condition in which a person has been driven effectively insane due to their dislike of Donald Trump, to the point at which they will abandon all logic and reason."
Fluoridation is Compulsory Medical Treatment -NZ Supreme Court Rules June 2018
fluoridefree.org.nz – Press release and additional explanation by Prof Paul Connett.
Why is US one of the 'most dangerous' places in the developed world to give birth?
Livescience – Hundreds of U.S. women die each year giving birth, and hospitals across the country aren't routinely following practices that would save women's lives during childbirth, according to a new USA Today investigation.
Denver Hospital on Lockdown For Hours Over Fears of Possible Ebola Outbreak
Sputnik – A hospital in Denver, Colorado was put on lockdown due to a possible risk of an Ebola outbreak, CBS Denver reported on Sunday.
According to Denver Health officials, a man, who had traveled to the eastern Congo and had returned a few days ago, had been isolated. He "became ill very suddenly this morning", however, the medics did not confirm the case as being Ebola, saying that testing proved negative.
Saw Palmetto for Thinning Hair?
Mercola – Research indicates that saw palmetto can help to manage aspects of male reproductive health, including prostate problems, enlarged prostate and male pattern baldness, and regulate specific hormones in women
Saw palmetto promotes hair regeneration and repairs hair loss by activating the signaling pathways responsible for hair growth
An enlarged prostate is linked to a weak urine flow, erectile dysfunction and, overall, a poor quality of life for men, but patients reported significant improvements after taking saw palmetto
Studies show that saw palmetto can block overactive prolactin receptors on ovarian cells, potentially helping to reduce the symptoms of polycystic ovary syndrome (PCOS) in women
Natural Mosquito Repellent: A Safe Bug Spray That Really Works
Dr. Group's Healthy Living Blog – It turns out that many old-fashioned bug sprays contain neurotoxic ingredients that may increase cancer risk. But, worry not – there are plenty of nontoxic essential oil blends that repel the bugs, without the bite to your health.
Essential Oil Mosquito Repellents:
Lemon Eucalyptus Oil
Lavender Oil
Thyme Oil
Greek Catnip Oil
Other Effective Natural Bug Repellents
Geraniol is naturally derived from rose and citronella oils and has been shown to be an effective insect repellent. Citronella (which is often used in backyard tiki torches and anti-bug candles), along with a vanilla extract, is a powerful essential-oil combo for naturally repelling mosquitoes, even remaining up to 71 percent effective one hour after application.[9] Citronella extract can even repel ticks better than DEET, according to some research.[10]
Other natural essential oils that make an ideal bug spray include peppermint, holy basil, rosemary, and tea tree oil. Peppermint, in addition to geranium, contains menthone, an all-natural extract from essential oils that may repel mosquitoes up to 90 percent effectively for up to two hours, compared with DEET,[11] which repelled for only 15 minutes at the same 1 percent concentration. Extracts of cumin and cinnamon are also proven effective mosquito repellents.[12] Plus, eating foods like garlic, vinegar (for example in salad dressing), lemongrass, and chili peppers may help prevent mosquito bites.
Osteoporosis Treatment + 7 Natural Ways to Boost Bone Density
Dr. Axe – According to the International Osteoporosis Foundation, in the U.S. alone, osteoporosis and low bone mass affect approximately 44 million women and men over the age of 50. (1) That is a whopping 55 percent of all people aged 50 and older living in the U.S., which is why problems associated with low bone mass are now said to be a "major public health threat."
What is the best and safest osteoporosis treatment? Natural osteoporosis treatments that can be highly effective include getting enough exercise (especially doing resistance-training), treating hormonal imbalances, preventing vitamin D deficiency and eating an "osteoporosis diet."
Your diet plays a critical role in your bone health because it determines if you're obtaining enough protein and essential vitamins and minerals — especially calcium, magnesium, phosphorus and manganese that all play a role in bone formation.
Please follow and like us: