Today's News: July 26, 2019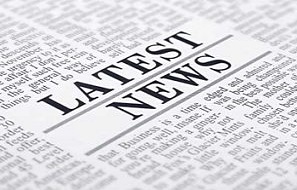 World News
North Korea says launch was a 'warning' to South Korea
CNN – North Korea says the two new short-range ballistic missiles it launched Thursday toward the East Sea, also known as the Sea of Japan, were intended to send a warning to South Korea.
According to North Korea's state-run Korean Central News Agency (KCNA), the launches were "personally organized" by North Korean leader Kim Jong Un "as part of the power demonstration to send a solemn warning to the South Korean military."
Kim Jong Un said he was "gratified" by the performance of the "tactical guided weapon system," which came amid what appears to be another impasse in the nuclear negotiations between North Korea and the United States.
Five million Britons to be offered free personalised DNA reports 
Telegraph – Five million Britons will be offered free gene tests on the NHS, helping to predict their risk of major diseases.Under the plans, individuals will be able to volunteer to receive personalised reports, setting out analysis based on their DNA.
Ministers said the anonymised data will be used to develop a new generation of personalised treatments.
Experts said this would allow individuals to make lifestyle changes, or ensuring they are targeted with the right medications,
But plans to give healthy people the option of paying to have their DNA analysed by the NHS  are understood to have been scrapped.
Health officials said a £79m Government investment, backed by £160 million from charities and businesses, would be used to support research on early diagnosis, prevention and treatment of disease including dementia and cancer.
Health Minister Nicola Blackwood said: "Prioritising life-saving research and innovation means we can unlock solutions to deadly conditions like cancer, dementia and heart disease – saving lives and securing the health of the next generation.
"To achieve this we must harness the power of technology, so I am delighted with today's investment from businesses and charities – a huge boost for healthcare innovation which will help patients lead longer, happier lives."
U.S. News, Politics & Government
Ohio Outlaws Abortions After Fetal Heartbeat is Detected
Stream – Republican Ohio Gov. Mike DeWine signed a bill banning abortions in the presence of a fetal heartbeat Thursday.
His signature comes after the state House passed the bill Wednesday in a 56-39 vote, shortly after which the state Senate voted 18-13 to approve House changes to the bill, the Dayton Daily News reported.
Physicians could face fines of up to $20,000 if they violate the law. A heartbeat usually becomes detectable between six and nine weeks in pregnancy, sometimes sooner.
Supreme Court Asked To Review Lawsuit Over Sex Change For Minor Without Parental Consent
Daily Caller – A Minnesota mother is asking the Supreme Court to review her case against county officials who she says helped her minor attempt to change his sex without her consent.
Lawyers from the Thomas More Society petitioned the court to review the case in a filing Wednesday on behalf of the mother, Anmarie Calgaro. She says local school and health officials determined her 15-year-old son was emancipated without a court order, and helped him obtain and pay for sex-change services, including hormones, and narcotic drugs. Her 2016 lawsuit asserts her due process rights were violated, because Minnesota law did not provide her a way to fight the emancipation determination.
Calgaro's son underwent surgery to change his sex after he turned 18. A lawyer for the mother told the Daily Caller he agrees with her that her other younger children are not mature enough to make that kind of decision.
She sued his school district, the St. Louis County School District, and two health care providers in the lawsuit for violating her rights under the 14th Amendment. The school principle decided without a court order that her minor son was emancipated, and barred her from access to his school and health records, she said, and the county allowed him to receive government benefits without her consent. As a result, he was able to pursue a sex change and obtain narcotics.
Calgaro's lawyers are appealing to the Supreme Court to overturn a ruling against her from the Eighth Circuit Court of Appeals. "The United States Supreme Court now has the opportunity to untangle this incompatible and untenable scenario," Kaardal added. "So, nationwide fit parents can keep parenting without government intervention."
Oregon mandates K–12 LGBT identity curricula in civics, geography
Life Site News – Oregon's Democrat-controlled House passed legislation that will ensure that LGBTQ issues are included in public school curricula, including elementary grades.
A summary of House Bill 2023 indicates that public school children will be exposed to content regarding sexuality in all courses dealing with civics, economics, geography, government, and history. The "roles and contributions" of historical personages would be highlighted in course-work for their sexuality and gender identities rather than their accomplishments or contributions.
Gov. Kate Brown (D) signed the bill into law on June 4. It goes into effect on January 1, 2020.
The Family Policy Alliance declared on its website that "teachers will be forced to teach radical identity politics in the classroom, whether or not it has anything to do with the subject being taught." Furthermore, FPA stated that "history textbooks that do not include mention of sexual identity will be censored from the classroom!"
The summary of the bill states that by September 30, 2026, textbooks and instructional materials for the above courses should include "perspectives of individuals who are of Native American, African, Asian, Pacific Islander, Chicano, Latino or Middle Eastern descent; are women; or are disabled; immigrants or refugees; or are lesbian, gay, bisexual or transgender." Furthermore, Oregon's state board of education would be required to review all existing academic content standards no later than the above date to ensure that the bill's goals are met.
Texas School District To Drug Test Students As Young As 12
CBS – A school district in Texas will begin drug testing students as young as 12 years old who are interested in playing sports or participating in other extracurricular activities.
Testing will begin with the resumption of classes next month at Bushland Independent School District and will be required of students in grades seven through 12 who play in the band, sit on the student council, assemble a yearbook, play chess or participate in other clubs. Students who receive a permit to park at the high school also will be subjected to testing.
Superintendent Chris Wigington told KVII the district doesn't have a drug problem but that it's trying to get ahead in terms of keeping students safe and in a drug-free environment.
"We've discussed drug testing policy for about a year now and the board wants to be proactive," Wigington said. "They want our kids to have a drug-free environment. We want out kids to make great decisions."
"There isn't an apparent drug problem," Assistant Superintendent Angie Watson added, "but that isn't to say that kids across the nation are not being introduced to drugs and getting into drugs. We're just trying to be proactive. We're giving them a reason to not do that."
The school board a few months ago gave the OK for the development of a policy and then district officials released it to the public last week, Watson said. There are about 700 students in grades seven through 12 in the district, which is just west of Amarillo. Either saliva swabs or urine samples from those students involved in extracurricular activities will be tested.
Administrators will check for seven substances — including alcohol, marijuana, heroin and opioids — and Watson said funds were set aside in the school budget this year to cover costs. Some students also will be subjected to random follow-up testing to ensure they're adhering to the policy.
US fertility rate falls to 'all-time low,' CDC says
CNN – The general fertility rate in the United States continued to decline last year, according to a new report from the US Centers for Disease Control and Prevention's National Center for Health Statistics.
"The 2018 general fertility rate fell to another all-time low for the United States," the researchers wrote in the report, published Wednesday.
The report found that the general fertility rate dropped 2% between 2017 and 2018 among girls and women age 15 to 44 nationwide.
In 2017, the total fertility rate for the United States continued to dip below what's needed for the population to replace itself, according to a separate report published by the National Center for Health Statistics in January.
America's fertility rate and the number of births nationwide have been on the decline in recent years. A report of provisional birth data published by the National Center for Health Statistics in May showed the number of births last year dropping to its lowest level in about three decades.
Now the center's latest report presents selected highlights from that 2018 birth data.
New Senate Intelligence report shows "extensive" Russia 2016 election interference
Vox – It also notes that Russia targeted voting systems in all 50 states.
The Senate Intelligence Committee has just released the first section of its report on 2016 Russian interference, which found that hackers likely tried to access election systems in all 50 states, confirming widespread fears that America's election system may not be secure from attack.
For the past two and a half years, the panel led by Chair Sen. Richard Burr (R-NC) and Vice Chair Sen. Mark Warner (D-VA) has reviewed the intelligence that the Kremlin sought to meddle in the last presidential election, an effort separate from the highly partisan probe in the House that ended in 2018 and found no collusion between the Trump campaign and Russia.
The document released on Thursday afternoon — one day after former special counsel Robert Mueller testified in front of Congress on his effort — is not the entirety of the committee's findings. It's one of five volumes the panel will release over the coming month. This report focuses specifically on Russian efforts to infiltrate election infrastructure — that is, the actual systems that allow citizens to vote across the country.
The heavily redacted report contains almost entirely known information, so in that sense it's not a bombshell document. But it does detail how Russia "directed extensive activity, beginning in at least 2014 and carrying into at least 2017, against US election infrastructure at the state and local level."
It underscores two vital points: 1) that determined foreign actors can gain access to America's election infrastructure, and 2) Russia is skilled and willing to meddle inside of it.
"The facts are clear: The Russian government mounted a deliberate and systematic attack on America's election infrastructure in 2016," Sen. Kamala Harris (D-CA), a member of the committee and a 2020 presidential candidate, said in an emailed statement to reporters.
U.S. Federal Government to Resume Use of Death Penalty After 16 Years
Haaretz – The U.S. Justice Department has scheduled the execution of five death row federal inmates, after Attorney General William Barr announced he has reinstated a two-decades long dormant policy to resume the federal government's use of capital punishment.
"Congress has expressly authorized the death penalty through legislation adopted by the people's representatives in both houses of Congress and signed by the President," Barr said in a statement.
"The Justice Department upholds the rule of law—and we owe it to the victims and their families to carry forward the sentence imposed by our justice system."
In Roundup case, U.S. judge cuts $2 billion verdict against Bayer to $86 million
Reuters – A California judge on Thursday reduced a $2 billion jury verdict, slashing the award for a couple who blamed Bayer AG's glyphosate-based weed killer Roundup for their cancer to $86.7 million.
Superior Court Judge Winifred Smith of the California Superior Court in Oakland said the jury's billion-dollar punitive damages awards were excessive and unconstitutional, but rejected Bayer's request to strike the punitive award outright.
Under Smith's final order, California couple Alva and Alberta Pilliod would receive roughly $17 million in compensatory and $69 million in punitive damages, down from $55 million and $2 billion, respectively.
The plaintiffs still have to formally accept the reduced award.
Presidential candidate Tulsi Gabbard sues Google for ad censorship
Ars Technica – Democratic presidential candidate Tulsi Gabbard sued Google on Thursday. She argued that the search giant illegally blocked her from buying ads on Google's platform for several hours on June 28—two days after she appeared in the first Democratic primary debate.
"Google plays favorites, with no warning, no transparency, and no accountability," Gabbard wrote in her lawsuit. "Google's arbitrary and capricious treatment of Gabbard's campaign should raise concerns for policymakers everywhere about the company's ability to use its dominance to impact political discourse."
Google says the brief suspension was triggered by the company's automated anti-fraud algorithms.
'Mass Arrest' of US Marines on Camp Pendleton
NBC – Sixteen Marines were arrested during battalion formation at Camp Pendleton Thursday, accused of illegal activities ranging from drug-related offenses to human smuggling, officials said.
Officials with the 1st Marine Division of the U.S. Marine Corps said representatives with Naval Criminal Investigative Service (NCIS) were also involved in what they called the "mass arrests."
The Marines – all E-2 to E-4 in rank – were arrested based on information gained from a previous human smuggling investigation, military officials said.
NBC 7 first reported the news that two Camp Pendleton-based Marines were arrested earlier this month and accused of transporting undocumented immigrants along the U.S.-Mexico border near Tecate.
Record 61,000 migrant children surge over border, $230M spent for snacks, diapers, baby formula
Washington Examiner – A record 61,000 unaccompanied migrant children have surged over the U.S.-Mexico border and been handed to federal care facilities since October, and there are still over two months left in the fiscal year, according to immigration officials.
The number tops the total for fiscal year 2016, at 59,170 turned over to the Department of Health and Human Services.
Jonathan H. Hayes, the director of the Office of Refugee Resettlement at DHS, said that the agency on one day held a high of 13,700, and it is down to 11,000. "The number of UAC entering the United States during this fiscal year has risen to levels we have never before seen," he said.
The shocking numbers are the latest evidence of the border crisis that the Trump administration is working to solve.
Officials testified before the House Judiciary Committee Thursday and called for congressional action and legal changes to the immigration system. Congress is set to start a six-week recess.
Partisanship flashed at the hearing, with Chairman Jerry Nadler citing examples of poor immigrant conditions.
But Brian S. Hastings, chief of Customs and Border Protection law enforcement operations, pushed back hard and rapped Democratic attacks on border agents.
In his testimony, he said that illegals who have surged into the U.S. beyond numbers the Border Patrol can handle have received proper care and attention. He added that there has "never been a shortage" of food or healthcare items.
What's more, he revealed that the agency has spent $230 million on those goods and erected several portable holding facilities.
Active-duty U.S. troops are now just feet away from migrants in Texas
NBC – Active-duty U.S. troops are now stationed inside the Border Patrol's holding facility in Donna, Texas, and monitoring migrant adults and children from just a few feet away, according to two current and two former defense officials, a move a congressman says comes close to violating a 140-year-old federal law.
Despite past assurances from federal officials that the active-duty U.S. troops deployed to the border would not be in direct contact with migrants or be used for law enforcement, the service members stand watch over the migrants. The troops are perched on raised platforms throughout a large room where the migrants are held, according to the four officials.
The troops were assigned to the facility to provide welfare checks on the migrants, but the officials say that has evolved into a continual presence watching over them.
Jeffrey Epstein Found Injured in NYC Jail Cell After Possible Suicide Attempt: Sources
NBC – Accused pedophile and wealthy Manhattan financier Jeffrey Epstein was found injured and in a fetal position inside his cell at a New York City jail, according to sources close to the investigation.
Epstein, who is being held in Metropolitan Correctional Center as he awaits his trial for conspiracy and sex trafficking, was found semi-conscious with marks on his neck, two sources told News 4. Investigators are trying to piece together exactly what happened, saying details remain murky.
Two sources tell News 4 that Epstein may have tried to hang himself, while a third source cautioned that the injuries were not serious and questioned if Epstein might be using it as a way to get a transfer.
A fourth source said an assault has not been ruled out, and that another inmate was questioned. The inmate who investigators have talked to in Lower Manhattan facility has been identified as Nicholas Tartaglione, according to two sources. Tartaglione is a former police officer in Westchester County who was arrested in December 2016 and accused of killing four men in an alleged cocaine distribution conspiracy, then burying their bodies in his yard in Otisville in Orange County, according to court records.
Economy & Business
Sweeping budget deal passes House despite weak GOP support
Politico – The House with limited Republican support passed a massive budget deal Thursday that would free lawmakers to hit the campaign trail next year without fretting about fiscal turmoil keeping them tied down in Washington.
Speaker Nancy Pelosi (D-Calif.) — who hammered out the deal during weeks of talks with Treasury Secretary Steven Mnuchin — flexed her political muscle and rounded up 219 Democratic votes for the measure, an impressive display that more than offset the lack of Republican support.
GOP leaders — despite a boost from President Donald Trump — scrambled to round up Republican backing in the hours before the House passed the two-year, $2.7 trillion agreement on a 284-149 vote. The deal is expected to clear the Senate next week.
Only 65 out of 197 House Republicans ended up voting for the measure, rejecting the pleas from Trump and their own leadership. Democrats noticed.
"I wanted it to be very clear, the unity of the Democrats, what we did there," Pelosi told reporters after the vote. "It would have been nice to have more votes on their side. It was hard to tell Democrats to vote for an agreement which is negotiated and is a compromise when it is so one-sided on the vote. But nonetheless, they supported what we did."
While the budget pact holds the promise of two years of peace from the fiscal battles the country has endured since Trump first entered the ring with congressional Democrats in 2017, it does not actually fund the government or technically thwart a shutdown. It paves the way, however, for a brief return to funding the government the old-fashioned way, with spending bills flowing from this umbrella agreement based on the budget totals for both the military and non-defense programs.
U.S. to pay farmers up to $16 billion for trade war losses, South to benefit
Reuters – The U.S. government will pay American farmers hurt by the trade war with China between $15 and $150 per acre in an aid package totaling $16 billion, officials said on Thursday, with farmers in the South poised to see higher rates than in the Midwest.
The assistance, starting in mid-to-late August, follows Republican President Donald Trump's $12 billion package last year that was aimed at making up for lower farm good prices and lost sales.
U.S. farmers, a key Trump constituency, have been among the hardest hit in the year-long trade war between the world's two largest economies. Shipments of soybeans, the most valuable U.S. farm export, to top buyer China sank to a 16-year low in 2018.
Democrats criticized the move, saying farmers needed fair trade instead of a bailout. Agriculture Secretary Sonny Perdue argued that U.S. farmers were disproportionately hurt by the trade dispute and that the new round of aid was justified.
EMPTY STORES: NYC faces 'commercial vacancy crisis'
Fox – No matter where you go in New York City, it's not hard to find empty storefronts dotting the streets with "For Rent" signs sitting in the window.
Residents have been feeling the pinch of living in one of the most expensive cities in the nation for years now, but business owners are having a tough time of it as well, with rising rents squeezing profit margins.
Now, thanks to a just-passed bill authored by City Councilwoman Helen Rosenthal, the city will be required to both create a registry of vacant storefronts and track all active commercial leases, in the hope of figuring out how to address what is being called a "commercial vacancy crisis."
"We're all seeing in our districts across the city the loss of our independent businesses," Rosenthal says.  "We can't pass good legislation or create new, good public policy without good data."
Retail tenants aren't the only ones feeling the squeeze in the city. Landlords are struggling with rising real estate taxes, carrying spaces while they sit vacantly and sinking more money into rentals to make them more attractive.
"Co-ops traditionally don't have the reserves sitting there to put money into prepping a space," Robin Abrams, Vice Chairman of Abrams Retail Strategies says.
And with ground-floor retail spaces sitting empty, the apartment owners in the floors above must pay more maintenance fees to make up for the lack of rental income.
Prices in New York City appeared to peak three years ago and monthly rents and vacancies are decreasing.
Equifax owes you a lot more, but here's how to get $125 from this week's settlement
The Verge – The US credit reporting agency Equifax settled earlier this week with the Federal Trade Commission over the massive 2017 data breach that exposed hundreds of millions of Americans' Social Security numbers and other sensitive data. Now, you can finally file a claim to collect on the $700 million settlement, which contains a $380,500,000 consumer restitution fund, as part of the class action lawsuit.
The FTC this morning posted the claim website, where you can both check if you were affected by the company's breach and fill out the relatively simple form that lets you specify to which claims you feel entitled. Thankfully, it is not operated by Equifax, but by the settlement administrator JND, which handles these types of sprawling class action and corporate bankruptcy cases that may eventually involve millions of people filing claims. The website can be found here.
If your information was exposed in the #Equifax #databreach, you can now file a claim at https://t.co/uGo5UNvipC
— FTC (@FTC) July 25, 2019
On the website, you can check whether you've been affected by the Equifax breach by inputting your last name and the last six digits of your Social Security number.
Energy & Environment
Automakers rebuff Trump, strike fuel efficiency deal with California
The Hill – Automakers have struck a deal with California that would circumvent the Trump administration's pending freeze of fuel efficiency standards.
Four automakers agreed Thursday to produce vehicles that could average 50 mpg by 2026, undercutting efforts by the Trump administration to freeze them at 37 mpg.
The proposed rollback from the Trump administration has set up a clash with California which, for decades, has been allowed to create its own stricter standard that has in turn been adopted by other states.
The deal between the California Air Resources Board and Honda, Volkswagen, Ford and BMW of North America gives the companies an extra year to meet standards that are nearly as ambitious as those developed under former President Obama, designed to end the dueling federal and state fuel standards.
The four automakers that signed on to the deal represent just 30 percent of the market, but that could grow as other manufacturers dissatisfied with the federal-state spat join the deal–something California is advocating.
"This agreement represents a feasible and acceptable path to accomplishing the goals of California and the automobile industry," said CARB Chair Mary D. Nichols. "If the White House does not agree, we will move forward with our current standards but work with individual carmakers to implement these principles. At the same time, if the current federal vehicle standards proposal is finalized, we will continue to enforce our regulations and pursue legal challenges to the federal rule."
A joint statement from the automakers said they struck the deal out of a need for consistency.
Carbon tax shows new signs of life in Congress
The Hill – Members of Congress on both sides of the aisle are introducing competing bills that aim to put a tax on carbon.
The push to regulate greenhouse gas emissions come as both Democrats and Republicans face pressure from their constituents, and in some cases the fossil fuel industry itself, to regulate carbon emissions that lead to climate change.
Sen. Christopher Coons (D-Del.), Rep. Francis Rooney (R-Fla.) and Rep. Dan Lipinski (D-Ill.) all introduced carbon tax bills on Thursday that each take a shot at cementing the long tossed-around idea of a carbon fee. Those three bills join two other bipartisan measures proposing a carbon tax introduced earlier this year in the House and the Senate.
The influx of legislation is surprising some observers who have long called for action on climate change. They say they wouldn't have believed a year ago that there would have been such a push.
"I can tell you from what I know is that we are worlds apart from the Congress that I left at the beginning of this year," said Carlos Curbelo, a former Republican congressman from Florida who lost his reelection bid last year.
Curbelo last year was the first Republican to introduce a carbon pricing bill in nearly a decade. He's since joined Alliance for Market Solutions, a Republican-to-Republican-focused carbon tax coalition.
The Next Chernobyl? Abandoned Siberian Factory Could Cause Similar 'Environmental Catastrophe,' Warns Official
Newsweek – The head of Russia's environmental watchdog has warned of an "ecological Chernobyl" unless an abandoned and dilapidated chemical plant in the Siberian city of Irkutsk is dealt with swiftly.
In 1986, the reactor at the Soviet Union's Chernobyl Nuclear Power Plant, sited in what is now Ukraine, went into meltdown and exploded during a test.
Thousands of people are believed to have died as a consequence of exposure to Chernobyl's radiation and the disaster caused environmental damage that will last thousands of years.
Svetlana Radionova, chief of Rosprirodnadzor, told the Russian newspaper Izvestia that what she saw during a recent visit to the site of the Usoliekhimprom plant alarmed her.
In 2017, the chlorine plant was declared bankrupt and the facility left by its "careless owners" to fall into its current state, Radionova said.
She witnessed "huge amounts" of mercury contamination, which requires urgent de-mercurization, as well as pressurized containers full of unknown hazardous chemicals.
"No one knows what is there," Radionova told Izvestia.
Radionova said large wells carrying oil waste pose an enormous risk of pollution to the Angara River, which flows nearby to the plant, as their walls could burst.
"In fact, this is in environmental catastrophe territory. We need to act now otherwise we will have an 'ecological Chernobyl,'" she told the publication.
The Marshall Islands Are 10 Times More 'Radioactive' Than Chernobyl
Live Science – Some of the Marshall Islands in the Pacific Ocean — such as the Bikini and Enewetak atolls — are still more radioactive than Chernobyl and Fukushima, even though more than 60 years have passed since the United States tested radioactive weapons on those islands, a new study finds.
When testing the soil for plutonium-239 and -240, the researchers found that some of the islands had levels that were between 10 and 1,000 times higher than those on Fukushima (where an earthquake and tsunami led to the meltdown of nuclear reactors) and about 10 times higher than levels in the Chernobyl exclusion zone.
The researchers took only a limited number of soil samples, meaning a more comprehensive survey is needed, they said. Regardless, they were surprised that neither national governments nor international organizations had "any further guidance on permissible plutonium levels in the soil," even though levels in the Marshall Islands were high, the researchers wrote in the study.
Science & Technology
Designer Protein Acts as a Switch for Cellular Circuitry
The Scientist – Scientists have invented a synthetic protein designed to control the inner workings of cells. In a pair of papers, published yesterday (July 24) in Nature, the researchers demonstrate how the tool can be used to tweak gene expression, orchestrate protein binding events, and cue functional changes in the cell in response to environmental conditions.
"Cells receive stimuli, then have to figure out what to do about it. They use natural systems to tune gene expression or degrade proteins, for example," says Bobby Langan, a coauthor of both studies and a former graduate student at the University of Washington in an announcement. The newly designed tool—named LOCKR for Latching, Orthogonal Cage/Key pRotein—fiddles with these inbuilt systems by introducing bioactive peptides in their circuitry. The peptides only pop out when released by specific molecular "keys."
LOCKR consists of six helixes, tightly bound to form a cage. One of the helical structures, bound more loosely than the others, can be displaced by a specific molecule, the key. When the key clicks into place, the helix moves aside and reveals a peptide customized to perform a particular function.
In their demonstrative studies, the researchers used LOCKR to trigger cell death, degrade specific proteins, and direct the movement of materials through living cells. Individual LOCKR proteins can also be connected to form circuits, systems able make changes within the cell in response to internal and external stimuli. The researchers first tested their tool in yeast, then successfully designed a modified version that works in lab-grown human cells.
"It signals the dawn of de novo designer proteins," says Ahmad Khalil, a biomedical engineer at Boston University who was not involved in the research, in an interview with The Washington Post. De novo proteins, designed start to finish by humans, may carry advantages over repurposed natural proteins. While naturally occurring proteins may serve multiple functions and work via different mechanisms, synthetic proteins can be built to do just one thing. LOCKR, which counts among the first de novo proteins ever invented, can only function as a molecular switch.
Health
Vitamin D Pills Could Slow Progress of Type 2 Diabetes, Prediabetes, Scientists Say
Newsweek – People with prediabetes and newly diagnosed type 2 diabetes may be able to slow the progress of the condition by taking vitamin D, scientists believe.
Consuming the molecule could help the body metabolize glucose according to the authors of a study published in the European Journal of Endocrinology. The work builds on studies which shows there is a worldwide problem with vitamin D deficiency, and link the deficiency to an inability to process sugar.
The study involved 96 participants who were at high risk of diabetes, or who had recently been diagnosed with type 2. Researchers asked one group to take 5,000 IU of vitamin D for six months, while the others were given a placebo. Participants didn't know which group they were in. At the end of the experiment, the researchers measured variables including their insulin sensitivity, and participants filled out questionnaires on their weekly Sun exposure—as this can be a source of vitamin D—as well as their diet and physical activity.
5000 IU is considered a high dose, with between 600 to 4,000 IU considered safe, although it is thought some people may need to take more to prevent chronic disease.
The team found taking vitamin D improved how insulin worked in muscle tissue after six months. However, the study was limited because it only involved French Canadians, meaning the results might not relate to a wider population, the authors wrote.
Future studies could look at the mechanisms which mean people respond differently to vitamin D, and whether the changes observed would last long term, they said.
Extra News
The rise of Satanism: Whole Foods, Monsanto and all the perverted demon-crats
NaturalNews – Yes, that Whole Foods. No longer are they promoting an organic way of life, because that would mean eating clean, unadulterated food and not becoming some twisted, sick, demented pervert. Seems extreme, until you get your head around the fact that Whole Foods just started promoting the Drag Queen Story Hour for children, that's hosted by a man who has been convicted and jailed for committing sex crimes on four prepubescent children ranging in age from four to eight years young. Let that sink in for a minute.
Whole Foods is sponsoring this demented, child-molesting and child-raping freak, while he dresses up like a devil-clown and prances around prostitute-style, pretending to give a crap about education so he can get closer to more innocent children, who could easily become his next victims. How stupid and sick are these kids' parents? Maybe Whole Foods Market should change their name to "Ho Foods Market" – after all, all they'll need to do is toss away three letters. Whole Foods is really whoring themselves out to the fullest extent with this propaganda.
5 key takeaways about the state of the news media in 2018
Pew Research – Every year since 2004, Pew Research Center has issued an assessment of the state of the news media, tracking key audience and economic indicators for a variety of sectors within the U.S. journalism industry. Here are some key findings about the state of the industry in 2018:
U.S. newspaper circulation reached its lowest level since 1940, the first year with available data. Total daily newspaper circulation (print and digital combined) was an estimated 28.6 million for weekday and 30.8 million for Sunday in 2018. Those numbers were down 8% and 9%, respectively, from the previous year, according to the Center's analysis of Alliance for Audited Media data. Both figures are now below their lowest recorded levels, though weekday circulation first passed this threshold in 2013.
Digital circulation for daily newspapers is harder to track. It did rise in 2018, though not enough to fully reverse the overall decline in circulation.
Revenue from circulation was steady in 2018, but ad revenue for newspapers fell 13%, according to an analysis of Securities and Exchange Commission filings. Though some national publications have seen growth in revenue and in digital subscriptions over the past few years, the newspaper sector overall continues to face challenges.
Cable news was a bright spot in another down year for the U.S. news media industry's economic fortunes. Revenue rose 4% over the past year for Fox News, CNN and MSNBC combined, according to estimates from Kagan, a media research group. That made cable news one of the only sectors with a revenue increase in 2018.
Cable news revenue has grown by roughly a third (36%) since 2015, with ad revenue up 58% over the same period. And unlike some other sectors that typically see revenue declines in non-election years, cable news has been on a steady rise since the 2016 election. Some of this revenue has flowed back into newsroom spending, which has risen 22% since 2015. However, employment in cable TV newsrooms has not risen, according to Bureau of Labor Statistics data, and neither have wages.
3Digital ad revenue has grown exponentially, but a majority goes to Facebook and Google rather than to publishers. Revenue from ads placed on digital platforms – counting all platforms, not just news sites – rose by 23% in 2018, and now makes up nearly half (49%) of all ad revenue in the U.S., according to eMarketer estimates. And when it comes to display ad revenue – a form of digital advertising that include banners, videos and other advertisements that news organizations and other websites typically run alongside their content – half of all digital revenue went to just two tech companies: Facebook (40%) and Google (12%). Overall digital ad revenue has tripled since 2011, the earliest year tracked, while digital display revenue has grown by almost five times over the same period.
This growth in digital ad revenue has not been enough to make up for the decline in traditional ad revenue for some sectors. About a third of newspaper ad revenue (35%) now comes from digital, according to an analysis of SEC filings, but total ad revenue continues to fall. And while the digital-native news sector is on the rise – its newsroom workforce has nearly doubled over the past 10 years, according to BLS data – this growth hasn't replaced the loss of employment at newspapers.
The audience for local TV news has steadily declined. The average audience fell in key time slots in 2018, down 10% for morning news and 14% for late night and evening news, according to Comscore StationView Essentials® data. (This data is based on live viewing on TV sets and does not account for these stations' websites or social media presences – though some research indicates that most local TV news consumers prefer the TV set to online forms.) This has been a longstanding trend, with declines in 2017 and, using a different data source, from 2007 to 2016.
Over-the-air ad revenue for local TV did rise 12% in 2018, to $19.3 billion, according to a Pew Research Center analysis of MEDIA Access Pro & BIA Advisory Services data, but this is typical for a midterm election year and roughly equal to the amount in 2014.
Local TV's audience decline was the steepest drop of any sector. Only cable news saw its audience rise in 2018.
Traffic to news websites seems to have leveled off. Unique visitors to the websites of both newspapers and digital-native news sites showed no growth between the fourth quarters of 2017 and 2018, the second year in which there was no notable growth, according to Comscore, a cross-platform audience measurement company. From 2014 to 2016, traffic rose steadily for both these sectors in the fourth quarter.
Time spent on these websites has declined as well: The average number of minutes per visit for digital-native news sites is down 16% since 2016, falling from nearly two and a half minutes to about two per visit. The decreases in website audience and time spent per visit come as Americans increasingly say they prefer social media as a pathway to news.
To learn more: Explore all eight fact sheets on the state of the news media and the methodologies used to compile them.