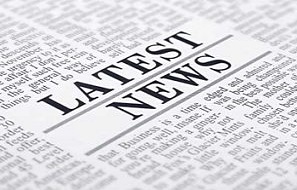 World News
Joaquin 'El Chapo' Guzman sentenced to life in prison
AP – The Mexican drug kingpin Joaquin "El Chapo" Guzman was sentenced to life behind bars in a U.S. prison, a humbling end for a drug lord notorious for his ability to kill, bribe or tunnel his way out of trouble.
A federal judge in Brooklyn handed down the sentence Wednesday, five months after Guzman's conviction in an epic drug-trafficking case.
The 62-year-old drug lord, who had been protected in Mexico by an army of gangsters and an elaborate corruption operation, was brought to the U.S. to stand trial after he twice escaped from Mexican prisons.
Before he was sentenced, Guzman complained about the conditions of his confinement and told the judge he was denied a fair trial. He said U.S. District Judge Brian Cogan failed to thoroughly investigate claims of juror misconduct.
UPDATE: EU LAUNCHES 'FULL-BLOWN' PROBE INTO AMAZON
WSJ – Amazon.com Inc. will face a formal European Union antitrust investigation into its dealings with third-party merchants, expanding a multipronged regulatory push that has ensnared other big Silicon Valley giants like Facebook Inc. and Alphabet Inc.'s Google.
3 Iranians charged with exporting tons of substance used in missiles, nuclear centrifuges
NBC – Federal prosecutors in New York have charged three Iranians with illegally exporting "many tons" of carbon fiber, a controlled material with military and nuclear uses, to Iran.
Geoffrey S. Berman, U.S. attorney for the Southern District of New York, announced the charges Tuesday following the successful extradition of one of the three, Behzad Pourghannad, from Germany on Monday.
The other two defendants, Ali Reza Shokri and Farzin Faridmanesh, remain at large, according to federal authorities.
Carbon fiber is critical to two technologies related to nuclear proliferation. It is used in the fabrication of nose cones for long-range missiles and the manufacture of the rotors in the centrifuges that enrich uranium. Iran is prohibited from acquiring carbon fiber under the provisions of U.S. sanctions against the nation.
According to the indictment unsealed in White Plains federal court, the three defendants, operating out of Iran, acquired "many tons" of carbon fiber between 2008 and 2013 from an unidentified U.S. broker and shipped it to Iran through third countries. The material was falsely described as "acrylic" in export documents, authorities said.
NKorea warns it may start testing missiles again
NY Post – North Korea warned the US that breaking its promise and holding military exercises with South Korea next month would jeopardize nuclear talks and could result in the regime resuming missile tests.​
​"​With the U.S. unilaterally reneging on its commitments, we are gradually losing our justification to follow through on the commitments we made with the U.S.," ​North Korea's Foreign Ministry said Tuesday in a statement released through state media.
Australia Rejects Call to Open Borders, Soften Illegal Immigration Stand
Breitbart – Australia will not soften its stand against illegal immigrants or refugees seeking asylum and government benefits, a report released on Wednesday shows.
Refugees who have been stopped at Australia's borders are held in offshore detention centres on Nauru and Papua New Guinea's Manus Island.
But rights groups and the left-wing Labor opposition have called on the government to open the doors and let them in, AFP reports.
The Australian Human Rights Commission detailed 31 recommendations it said would improve protections for offshore refugees as well as 30,000 others who arrived in Australia before the start of 2014, including fast-tracking their visa applications.
Canberra has rejected all of the recommendations, documents released by the Commission show. Australia is currently the only country in the world that mandates the strict detention of illegal aliens who are caught after they evade border forces.
U.S. News, Politics & Government
US House condemns Trump attacks on congresswomen as racist
BBC – The US House of Representatives has voted to condemn President Donald Trump after a series of attacks aimed at four congresswomen.
The symbolic resolution denounced Mr Trump's "racist comments that have legitimised fear and hatred of New Americans and people of colour".
Mr Trump had been accused of racism and xenophobia for telling the members of congress to leave the country.
The president has since tweeted: "I don't have a Racist bone in my body!"
Tuesday's debate in the Democratic-controlled chamber was a highly polarised debate, with various Republicans insisting the vote itself was a breach of decorum.
It passed by 240 votes to 187.
Four Republicans and the House's sole independent, former Republican lawmaker Justin Amash, joined all 235 Democrats to approve the resolution
The four Republicans were Texas congressman Will Hurd (the party's only African American representative), Brian Fitzpatrick (Pennsylvania), Fred Upton (Michigan) and Susan Brooks (Indiana).
Passing a resolution – which is a statement of opinion and not legally binding – criticising presidential conduct is very rare.
>>>Related: House decides Nancy Pelosi's criticism of Trump violates chamber rules
Washington Times – The House ruled Tuesday that House Speaker Nancy Pelosi's criticism of President Trump violates the chamber's rules.
Members, though, voted to keep her words in the official record despite GOP efforts to strike them in a 232-190 vote.
They also allowed Mrs. Pelosi to be able to continue debating on the House floor, in a 231-190 vote.
Majority Leader Steny H. Hoyer took over the gavel to make the announcement about Mrs. Pelosi having violated the rules.
"The words used by the gentlewoman from California contained an accusation of racist behavior on the part of the president," Mr. Hoyer said. "The words should not be used in debate."
Congress orders Pentagon to reveal if it used diseased ticks for biological warfare
The Sun – US Military chiefs have been ordered to reveal whether they used diseased TICKS in sick biological warfare experiments.
A bill passed in the House of Representatives requires the Pentagon to investigate whether researches infected the insects in the 1970s – and if any were let loose.
It comes after a bombshell new book claims the Defence Department was behind the spread of Lyme Disease between 1950 and 1975.
Congressman Chris Smith – who added the amendment to a military spending bill – said: "We need answers and we need them now."
The bill orders officials to "conduct a review of whether the Department of Defence experimented with ticks and other insects regarding use as a biological weapon between the years of 1950 and 1975."
They must also reveal "whether any ticks or insects used in such experiments were released outside of any laboratory by accident or experiment design."
Pat Smith, president of the Lyme Disease Association, added: "We need to find out: is there anything in this research that was supposedly done that can help us to find information that is germane to patient health and combating the spread of the disease."
The Defence Authorisation Bill still needs to pass in the Senate before it can be signed by President Trump.
Separated migrant families sue U.S. government, demand $3 million each
Washington Times – Six migrant families filed multi-million dollar claims Monday against the Trump administration over last year's family separations, saying they need the money to pay for counseling and other medical care to heal from the "torture" they said they suffered.
The legal claims are the latest effort by immigrant-rights groups to punish the administration for the separations of thousands of children, which resulted from the Justice Department's zero tolerance policy for illegal border crossers.
The families and their lawyers say the policy intended to inflict "emotional distress" on the parents and children, hoping it would make attempting to sneak into the U.S. so uncomfortable that fewer people would attempt it.
Buttigieg, Biden lead the 2020 Democratic money race
NBC – Pete Buttigieg and Joe Biden led the 2020 Democratic primary field in second-quarter fundraising, while the leading candidates entered July with a healthy store of cash, according to new campaign filings.
Buttigieg hauled in $24.9 million from April through June, the best in the field of about two dozen candidates. Biden took in the second most with about $22 million, followed by Sens. Elizabeth Warren and Bernie Sanders with about $19.2 and $18 million in contributions, respectively.
PLANNED PARENTHOOD Abruptly Aborts President 8 Months Into Term.
Liberty Free Beacon – Planned Parenthood announced on Tuesday that it has removed Leana Wen as president, after less than a year in the job.
Minutes after the news broke, Wen provided a statement on Twitter stating the board expected her to be more "political."
"As a physician and a public health leader, I came to Planned Parenthood to lead a national health care organization," she said to open her statement.
"I believe that the best way to protect abortion care is to be clear that it is not a political issue but a health care one, and that we can expand support for reproductive rights by finding common ground with the large majority of Americans who understand reproductive health care as the fundamental health care that it is."
My statement stepping down as President/CEO of @PPFA and President of @PPAct. pic.twitter.com/WJ3EBgJIAy
— Leana Wen, M.D. (@DrLeanaWen) July 16, 2019
Wen took the reins of Planned Parenthood on Nov. 12, making her tenure just over eight months long. She made it clear in her statement she was leaving "because the new Board Chairs and I have philosophical differences over the direction and future of Planned Parenthood."
She announced her departure in a tweet minutes before, stating that the pro-abortion organization fired her without her knowledge.
Jeffrey Epstein's porn stash flourished thanks to NYPD: lawyer
NY Post – A lawyer for one of Jeffrey Epstein's accusers ripped the NYPD on Tuesday for failing to monitor the Level 3 sex offender — and said the department's flub may have contributed to his sick porn stash.
"I'm really, really surprised that the NYPD let him get away with this, knowing he's a level 3 sex offender,'' said lawyer Brad Edwards — referring to the debacle exclusively reported in The Post in which the police department failed to follow up on a court order requiring Epstein to report in every 90 days.
Asked what effect the NYPD's botched actions might have caused, the lawyer responded by noting the massive trove of porn — including some allegedly involving children — in the multimillionaire pedophile's Upper East Side home.
"For one, I doubt that he would have been keeping these pornographic trophies, which is what it seems to be, of thousands of photos of young women in his home if somebody was checking on him and he felt there was some sort of scrutiny and accountability of being a registered sex offender,'' Edwards said.
Schumer announces support for slavery reparations
Axios – Senate Minority Leader Chuck Schumer told a small group of reporters Tuesday that he will support legislation proposed by Rep. Sheila Jackson Lee (D-Texas) and Sen. Cory Booker (D-N.J.) to establish a commission to study reparations for slavery.
San Diego City Council: Guns Must Be Locked or Disabled in Homes
Breitnbart- The San Diego City Council voted six to two Monday for an ordinance saying gun owners must lock up their firearms or disable them in the home.
Fox 5 reports that the council's six Democrat members all voted for the gun control, which is designed to force firearms to be locked up or be disabled even if no minors are present in the home.
ABC 10 reports that gun owners cannot legally store their firearms in just any lockbox, but they must be in a "Department of Justice-approved lockbox." No indication was given for how much a DOJ approved lockbox will cost.
Opponents of the ordinance pointed out that locking up a gun or disabling it necessarily adds to the time necessary to have a given firearm ready for a self-defense situation. NBC 7 reports that "the California Rifle and Pistol Association wrote a letter to the council last week, saying the ordinance is not enforceable, unconstitutional."
The  San Diego County Gun Owners PAC contended that the ordinance eliminated the exercise of "choice" in one's own home.
Monday's vote was the second of three on the gun storage measure. One more vote will be necessary to pass the gun control ordinance.
Tape shows Donald Trump and Jeffrey Epstein discussing women at 1992 party
NBC – The footage shows two wealthy men laughing and pointing as they appear to discuss young women dancing at a party.
Today, one of the men is president of the United States. The other is in federal lockup awaiting a bail decision as he fights sex trafficking and conspiracy charges.
The November 1992 tape in the NBC archives shows Donald Trump partying with Jeffrey Epstein at Trump's Mar-a-Lago estate, now a private club, more than a decade before Epstein pleaded guilty to felony prostitution charges in Florida.
At one point in the video, Trump is seen grabbing a woman toward him and patting her behind.
The president says he hasn't spoken to Epstein since his guilty plea, and that his relationship with him was no different than that of anyone else in their elite circle.
"I knew him like everybody in Palm Beach knew him," Trump said last week. "I was not a fan."
But on the tape, Trump gives Epstein plenty of personal attention.
Economy & Business
Foreigners Dump US Treasurys, Liquidate A Record $216 Billion In US Stocks In 13 Consecutive Months
ZeroHedge – The latest TIC data for the month of May, released just after the close, showed that China continued to sell US Treasurys for the third straight month, bringing its total to just $1.11 trillion, down another $3 billion, and the lowest since May 2017…
.. Even as Japan bought a whopping $37 billion in US paper in May, its largest monthly purchase since August 2013, and bringing its total to $1.101 trillion, just $9BN shy of China's $1.110 trillion.
Meanwhile, in a surprising development, the UK – which has been aggressively buying US paper either for itself, or in proxy for other purchasers – saw its holdings jump once again, rising to $323.1 billion, an increase of $22.3 billion in the month.
Similar to Belgium and Euroclear, it is far more likely that this surge is simply the result of some offshore fund serving a sovereign, but based in the UK, is doing the buying. Whether it's China or someone else, will be revealed in due course.
Yet despite the occasional purchaser, foreign official institutions (central banks, reserve managers, sov wealth funds) have seen their holdings of US TSYs slide by another $22 billion, the 9th consecutive drop in the holdings of foreign official institutions, and yet because the decline this May was smaller than the drop in May of 2018, the LTM net sales posted a modest drop.
Overall, May – and the past 12 months in general – were not good for US Treasurys, as foreigners, both public and private sold a total of $33.8 billion in US Treasurys and $1.4 billion in corporate stocks, offset by purchases of $15.1 billion in Agencies and $14.9 billion in Corporate bonds.
However, for yet another month, the real action was away from the bond market, and in US stocks, where TIC data showed that foreigners sold US stocks for a record 13th consecutive month and 153 of the past 16.
The aggregate $215 billion in sales in the past 13 months, is the largest liquidation of US equities by foreigners on record.
Powell says 'uncertainties' increased chances of rate cut
CNBC – Federal Reserve Chairman Jerome Powell repeated his pledge to "act as appropriate" to keep the economic expansion going as his fellow central bankers move toward an expected interest rate cut later this month.
In speech delivered Tuesday in Paris, the central bank chief detailed misgivings among Fed officials over trade developments and global growth that have caused "uncertainties" over the outlook to increase. In addition, he said there is concern over negotiations regarding the federal debt ceiling, Brexit and "a more prolonged shortfall" in inflation below the Fed's 2% goal.
"Many FOMC participants judged at the time of our most recent meeting in June that the combination of these factors strengthens the case for a somewhat more accommodative stance of policy," Powell said in prepared remarks. "We are carefully monitoring these developments and assessing their implications for the U.S economic outlook and inflation, and will act as appropriate to sustain the expansion, with a strong labor market and inflation near its symmetric 2 percent objective."
Venezuela may switch from SWIFT to Russian payment system to skirt US sanctions
RT – Venezuela is considering using the Russian alternative to the traditional SWIFT international payment system, as the country braces for new US sanctions that could further weaken its financial sector, according to Bloomberg.
Venezuela's central bank has sent a request on the matter to the Central Bank of Russia (CBR) as the regulator's approval is necessary if Caracas wants to use the payment platform, the report said, citing sources. However, neither of the sides involved, nor the world's largest payment system, SWIFT, has commented on the report.
Foreign purchases of American homes plunge 36% as Chinese buyers flee the market
CNBC – Challenging conditions in the U.S. housing market, along with tighter currency controls by the Chinese government, caused a stunning drop in foreign demand for American homes.
The dollar volume of homes purchased by foreign buyers from April 2018 through March 2019 dropped 36% from the previous year, according to the National Association of Realtors. The decline was due to a drop in the number and average price of purchases. Foreigners bought 183,100 properties with a total value of about $77.9 billion, down from 266,800 valued at $121 billion in the previous period.
They paid a median price of $280,600, which is higher than the median for all existing homebuyers ($259,600), but it was down from $290,400 the previous year.
"A confluence of many factors — slower economic growth abroad, tighter capital controls in China, a stronger U.S. dollar and a low inventory of homes for sale — contributed to the pullback of foreign buyers," said Lawrence Yun, NAR's chief economist. "However, the magnitude of the decline is quite striking, implying less confidence in owning a property in the U.S."
The Chinese were the leading buyers for the seventh consecutive year, purchasing an estimated $13.4 billion worth of residential property. Yet that was a 56% decline from the previous 12 months and comparatively the biggest percentage drop of all foreign buyers. Chinese economic growth slowed to 6.3% in 2019 compared with 6.9% in 2017, when the previous buyer survey began. The Chinese government also tightened its grip on the outflow of cash to purchase foreign property.
Energy & Environment
Triple-digit temps threaten blackouts
USA Today – An upcoming heat wave could lead to power outages in the central and eastern U.S., including the major metropolitan areas of New York City, Washington and Chicago, experts say.
As temperatures rise and more people turn to their air conditioners for relief from the heat, the demand for power can become overwhelming, according to Jay Apt, a professor and co-director of the Carnegie Mellon Electricity Industry Center.
"There is always high demand in the summer – air conditioning is very power intensive and you will always have some failures of equipment," Apt said.
A widespread blackout in New York City on Saturday left much of Manhattan without electricity. That power outage was not caused by heat, but by a transformer fire, according to New York fire officials. Con Edison estimates that about 73,000 people were without power during the blackout Saturday.
With temperatures forecast to reach 100 degrees in New York City by Saturday, according to the Weather Channel, a Con Edison spokesperson warned of additional blackouts, though on a smaller scale.
4.3 Mag Quake Rumbles Bay Area
SFGate – A magnitude 4.3 earthquake rattled the San Francisco Bay Area Tuesday afternoon, and residents around the region widely reported feeling light shaking.
The quake struck at 1:11 p.m. with a depth of 7.46 miles and an epicenter in the East Bay, about 7.5 miles east of Blackhawk and 17 miles southeast of Concord, according to the United States Geological Survey.
Prince Charles at it again: Issues new 18-month climate tipping point after previous '100 month' deadline expires 
Climate Depot – The Prince of Wales has warned global leaders that if we don't tackle climate change in 18 months the human race will go extinct in a speech in London yesterday to foreign ministers from the Commonwealth. "I am firmly of the view that the next 18 months will decide our ability to keep climate change to survivable levels and to restore nature to the equilibrium we need for our survival," Prince Charles said.
Science & Technology
Musk wants to implant chips into human brains
NBC – Elon Musk, the futurist billionaire behind SpaceX and Tesla, outlined his plans to connect humans' brains directly to computers on Tuesday night, describing a campaign to create "symbiosis with artificial intelligence." He said the first prototype could be implanted in a person by the end of next year.
Arriving at that goal "will take a long time," Musk said in a presentation at the California Academy of Sciences in San Francisco, noting that securing federal approval for implanted neural devices is difficult. But testing on animals is already underway, and "a monkey has been able to control the computer with his brain," he said.
Musk founded Neuralink Corp. in July 2016 to create "ultra-high bandwidth brain-machine interfaces to connect humans and computers." The company said in 2017 that its initial goal was to devise brain interfaces to alleviate the symptoms of chronic medical conditions.
It's widely presumed, however, that Musk is characteristically after something much larger. He has frequently warned that the rapid advance of artificial intelligence, or AI, threatens to leave humanity in the dust, calling it an existential risk.
More US allies defying Trump & moving forward with Huawei's 5G network
RT – The United States has been clearly showing its readiness to threaten some of its allies in order to stop Chinese telecom Huawei from getting a foothold in their 5G networks.
Meanwhile, Brazil –a US ally– has already said it will not stop the Chinese technology company from operating within its borders. "There is no veto of Huawei in Brazil. Huawei has been here for 10 years," Brazil's vice-president Hamilton Mourao said.
SpaceX's 'Starhopper' test craft bursts into flames on launch pad
RT – SpaceX's 'Starhopper' – the test vehicle for a reusable long-haul spacecraft project – has burst into flames after a series of tests in Texas. The craft was left damaged by the blaze.
After successful tests last week saw the Starhopper literally hop several inches off the ground, SpaceX's engineers lined up a more ambitious series of experiments for Tuesday night. With one of the company's 'Raptor' rocket engines affixed, the Starhopper was set to lift 20 meters off the ground without a tether, and to maneuver side-to-side before touching down again.
However, before the craft could get airborne, disaster struck during static-fire testing of the rocket. After an initial ignition test, the rocket ignited what appeared to be leaked fuel, setting off an enormous fireball that engulfed the prototype craft.
The craft smouldered for several hours, and appeared to have been at least superficially damaged by the blaze. Technicians began making the launch pad safe on Wednesday morning, but the fire forced that day's scheduled flight tests to be postponed.
New US Campaign Calls for Moratorium on Facial Recognition Surveillance
Activist Post – Pushing back against businesses and government calling for mere "regulations" on facial recognition surveillance, digital rights group Fight for the Future on Tuesday launched a nationwide campaign to demand a complete ban on the technology, which which critics warn is already violating civil liberties across the country.
Facial recognition technology exacerbates racial discrimination by police departments, violates privacy rights, and makes the personal data of millions of people vulnerable to security breaches, the non-profit group said.
"Facial recognition is unlike any other form of surveillance," Fight for the Future wrote on the website it set up to launch the campaign, BanFacialRecognition.com. "It enables automated and ubiquitous monitoring of an entire population, and it is nearly impossible to avoid. If we don't stop it from spreading, it will be used not to keep us safe, but to control and oppress us—just as it is already being used in authoritarian states."
The United Nations has expressed concerns about the use of facial recognition technology in Argentina and China, warning that the countries are not doing enough to ensure that people's right to privacy is not being violated. With the expansion of facial recognition technology, Fight for the Future deputy director Evan Greer said Tuesday, the U.S. is increasingly vulnerable to the same violations.
The campaign's launch comes days after the Washington Post reported that the FBI and ICE have used facial recognition technology to mine state drivers' license databases, accessing the data of millions of people without warrants or Congressional approval.
The use of the technology by federal, state, and local agencies makes discrimination, police harassment, and false arrests or deportations more likely, Fight for the Future said, as facial recognition programs misidentify suspects up to 98 percent of the time—with women and people of color especially prone to being misidentified.
In addition to invading privacy and putting people in danger of being apprehended for crimes they didn't commit, the technology leaves the data of millions of people vulnerable to potential security breaches.
CBP is currently seeking to expand the use of facial recognition technology in major airports, a possibility Fight for the Future warned against.
The group called on supporters to sign a petition demanding that lawmakers fight for a total ban on the government's use of facial recognition technology, following the example of San Francisco and Somerville, Massachusetts, which have outlawed its use.
Health
76 billion opioid pills flooded USA as epidemic raged, federal data shows
AP – Newly released federal data shows how drugmakers and distributors increased shipments of opioid painkillers across the U.S. as the nation's addiction crisis accelerated from 2006 to 2012.
The data, released this week by a federal court in Ohio as part of a far-reaching opioids case, shows that companies distributed 8.4 billion hydrocodone and oxycodone pills to commercial pharmacies in 2006 and 12.6 billion in 2012. That's an increase of over 50%.
Over that seven-year period, 76 billion pills were distributed in all, according to an analysis by The Washington Post, which had sued along with another outlet, HD Media, to obtain the data. During the same timeframe, prescription opioids contributed to more than 100,000 deaths in the U.S., according to the U.S. Centers for Disease Control and Prevention.
California doesn't have enough doctors. To recruit them, the state is paying off medical school debt
Napa Valley Register – Federal, state and local governments have increasingly turned to loan forgiveness programs as the competition for doctors has become more aggressive nationwide. Two-thirds of physicians finishing their training said they'd been contacted more than 50 times by job recruiters, according to a 2019 survey by physician staffing firm Merritt Hawkins.
California will spend $340 million paying off doctors' debts using Proposition 56 tobacco tax revenue. This month, the state offered its first awards — 40 dentists received $10.5 million in debt relief while 247 physicians received $58.6 million.
California's program is aimed at increasing the number of doctors who see Medi-Cal patients in a state experiencing a shortage of healthcare providers. The number of physicians who accept Medi-Cal patients — and the low reimbursement rate that comes with them — hasn't kept pace with the rapid expansion of the state's healthcare program for the poor, which covers 1 in 3 residents in the state.
Antidepressants linked to dementia: Mental meds may just trade one condition for another
NaturalNews – Antidepressants and antihistamines are among the most common types of medications people take, and they belong to a class of drugs known as anticholinergics. These drugs can treat a variety of health problems, including COPD, asthma, depression, dizziness, gastrointestinal problems, overactive bladder, and the symptoms of Parkinson's. Although they can be effective, a large new study has shown that if you take them, you might just be trading one problem for another, possibly bigger one: dementia.
Although people who suffer from depression may be desperate to get relief from this illness that can have such a negative impact on daily life, tricyclic antidepressants fall into this category, so it's important to pay attention the concerning new findings if you take medications like Elavil, Deptran, Sinequan, or Silenor. The same can be said for antihistamines like Benadryl, among other drugs.
The study, which was published in BMJ, involved more than 40,000 dementia patients and more than 283,000 people who don't have dementia and followed them from 2006 to 2015. They found that people who had dementia had a greater likelihood of having taken class 3 anticholinergic drugs prior to developing the illness.
These medications block the actions of acetylcholine in the brain, which can prevent it from causing involuntary movements in the muscles in the lungs, urinary tract, gastrointestinal tract, and other parts of the body.
Although the higher risk varied depending on the drugs, some of them raised the risk by 30 percent. Not every anticholinergic drug had the effect, but using some of them even as far back as 20 years raised a person's risk of dementia later on. Generally speaking, they believe that a person aged 65 to 70 sees their risk of dementia increase by 19 percent if they've used anticholinergic antidepressants. The association with dementia goes up with greater levels of exposure to the meds.
Better than bone broth? Many health gurus are switching to mushroom broth
NaturalNews – Mushrooms are nutritious, but they can be an acquired taste. Your kids might even think mushrooms are strange because they look weird and have a slimy texture. If you want to get picky eaters to try mushrooms, make delicious mushroom broth to reap all of the health benefits offered by these unique superfoods.
The health benefits of mushroom broth
Mushroom broth is a nutrient-rich and comforting dish that has various medicinal properties. Depending on the fungi that you use, mushroom broth can boost gut health and can strengthen your immune system.
Mushroom broth has a nutty umami (savory) flavor and it can be served as a delicious hot or cold drink. The broth can also be used as stock when cooking grains or making soup.
In Asian countries, mushrooms are used in traditional medicine to address different health conditions. Several studies also tried to understand the immunological and anticancer properties of some types of mushrooms.
Some holistic nutritionists suggest that mushrooms have other potential health benefits, such as lowering cholesterol and protecting the liver. Certain mushrooms also have antidiabetic, antihypertensive, and antiviral properties.
Mushrooms are fat- and cholesterol-free. They are also a good meat alternative because they're low-calorie and low-sodium.
Nutritious mushrooms contain antioxidants that protect your body from harmful free radicals. The latter is linked to health problems like cancer and heart disease. Aside from preventing damage due to aging, antioxidants also boost your immune system.
Florida Governor Signs Bill to Legalize Growing Food on Your Own Property
Health Impact News – Gov. Ron DeSantis signed SB 82, legislation protecting the right of all Floridians to grow vegetables and fruit on their own property.
For one Miami-area couple, this represents the end of a years-long struggle that started when their town ordered them to dig up the garden they had been growing for 17 years.
Starting July 1, any local ordinance that expressly limits or prohibits growing vegetables on one's own property will be "void and unenforceable."
In 2013, the Institute for Justice (IJ) filed a lawsuit on behalf of Hermine Ricketts and Tom Carroll seeking to strike down the Village of Miami Shores' prohibition on front yard gardens as an unconstitutional violation of property rights.
Florida's Third District Court of Appeals ruled in favor of the Village. The Florida Supreme Court ultimately declined to hear the case, though the battle over the right to use your property peacefully and productively continued in the Florida legislature.