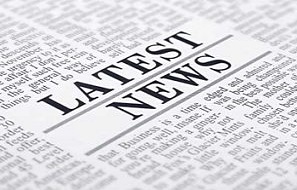 World News
The Hill – The Defense Department announced Tuesday that U.S. troops have withdrawn from five military bases and reduced the size of its forces in Afghanistan as part of the agreement reached with the Taliban in February.
Pentagon chief spokesman Jonathan Hoffman said in a statement that "U.S. forces in Afghanistan remain in the mid-8,000s and five bases formerly occupied by U.S. forces have been transferred to our Afghan partners."
"We maintain the capabilities and authorities necessary to protect ourselves, our Allies and partners, and US national interests," Hoffman said. "We will continue to execute our counterterrorism mission while simultaneously supporting the 38-nation NATO Resolute Support Train, Advise, Assist mission and Afghan National Defense and Security Forces as they work to secure peace in the country."
Off Guardian – While the people of the western world occupy themselves wearing masks, pointing fingers and using so much hand sanitizer it literally kills them, the big world of Geo-Politics still ticks along, following the same tired old patterns with only slight variations in method. A modern twist, if you will.
Here's a little summary of Burundi's recent history:
The president of Burundi, Pierre Nkurunziza, dismissed covid19 as

nonsense

.

The president of Burundi was vilified in the Western press.

The president of Burundi expelled the World Health Organization from his country.

The president of Burundi died suddenly of a "heart attack".

The NEW president of Burundi immediately reversed his predecessor's Covid19 policies.
U.S. News, Politics & Government
"The new faster and complete data system is what our nation needs to defeat the coronavirus," Department of Health and Human Services official says.
NBC – The Centers for Disease Control and Prevention will "no longer control" the coronavirus data collection system from hospitals across the nation, a spokesman for U.S. Health and Human Services confirmed Tuesday night.
The New York Times reported earlier Tuesday that the administration had ordered hospitals to bypass the CDC and send all COVID-19 patient information to a central database in Washington beginning Wednesday, raising concerns from health experts that it will be politicized or withheld from the public.
Michael Caputo, assistant secretary for public affairs for the U.S. Department of Health and Human Services, said in a statement to NBC News that it would be a faster system.
He said that the CDC has about a one-week lag in reporting hospital data.
Argus Leader – In an extraordinary move, the Asheville City Council has apologized for the North Carolina city's historic role in slavery, discrimination and denial of basic liberties to Black residents and voted to provide reparations to them and their descendants.
The 7-0 vote came the night of July 14.
"Hundreds of years of black blood spilled that basically fills the cup we drink from today," said Councilman Keith Young, one of two African American members of the body and the measure's chief proponent.
"It is simply not enough to remove statutes. Black people in this country are dealing with issues that are systemic in nature," Young said.
The unanimously passed resolution does not mandate direct payments. Instead it will make investments in areas where Black residents face disparities.
Activist Post – The debate about opening schools in the fall is heating up, and sadly, it has already become a partisan issue. Liberals have taken the stance that it is not safe to re-open schools, while blasting conservatives who seem to really want schools to reopen.
Whatever side you're on in this conversation, if schools do re-open, kids will be subjected to an insane regimen of new distancing and safety measures. In fact, it won't look like school much at all, but more like a behavioral re-education camp.
Fullerton School District near Anaheim California recently produced a promotional video for parents, demonstrating what the 'new normal' will look like for school kids. And while this is, of course, just one school district, still images from the production offer a fair glimpse of what it would take to reopen schools during a pandemic.
Not surprisingly, many parents are having a hard time with this, and comments to these images on FB give you a solid idea of how uncomfortable all of this makes many people.
"This will take half of the school day."
"Just rediculous. It will take hours to get to school."
"No way!"
Some parents applaud the measures in the name of safety, but you can't argue that measures like these will be insanely difficult to enforce while also completely removing the social aspect, the fun part, of school.
Economy & Business
The Detroit News – Walmart Inc. will require customers to wear masks in all of its U.S. stores to protect against the coronavirus, an admission that the nation's pandemic has reached new heights and setting up potential confrontations with customers who refuse to don them.
The measure will go into effect starting July 20, U.S. Chief Operating Officer Dacona Smith said in a blog post Wednesday. The retailer will place employees, dubbed "Health Ambassadors," near the entrance to "remind those without a mask of the new requirements," it said. Stores will have a single entrance.
Walmart's decision follows similar moves by Costco Wholesale Corp., Starbucks Corp. and Best Buy Co. Walmart already demands that its workers wear masks and shoppers had been encouraged to do so with signage.
"While we're certainly not the first business to require face coverings, we know this is a simple step everyone can take for their safety and the safety of others in our facilities," Smith said in the announcement. The requirement also applies to Sam's Club, Walmart's membership-based warehouse retail division.
Most major retailers and drugstore chains require masks in places where state or local governments say they are mandatory, and about two-thirds of Walmart's stores are located in areas with some mask mandate. But few have made it a nationwide policy, perhaps fearful of wading into what's become a bitter political issue that has led to violent, even fatal, confrontations between retail workers and customers who refuse to cover their face.
Activist Post  – Due to an ongoing, and in some respect, a worsening nationwide coin shortage, The Kroger Company has stopped returning coins to cash-paying customers. At the same time, remainders can be donated to a charity or transferred to the customers' loyalty cards, reported NewsChannel 5 Nashville WTVF.
Kroger officials said, "at Kroger, we are implementing several creative solutions to minimize the impact to our customers…We know this is an inconvenience for our customers, and we appreciate their patience. The Treasury Department expects the shortage to diminish as more regions of the country reopen."
Dayton Daily News, a sister publication of The Atlanta Journal-Constitution, spoke with Kroger spokeswoman Erin Rolfes who said the Federal Reserve is experiencing a coin shortage.
Last month, the Federal Reserve warned coin disruptions were coming due to the COVID-19 pandemic and shutdown of the economy.
Here's an excerpt of the warning:
The COVID-19 pandemic has significantly disrupted the supply chain and normal circulation patterns for U.S. coin.
In the past few months, coin deposits from depository institutions to the Federal Reserve have declined significantly, and the U.S. Mint's production of the coin also decreased due to measures put in place to protect its employees.
In late June, supermarket chain Meijer Inc. told customers at 250 stores that "self-checkout registers" will only accept "electronic payment only" due to a "national coin shortage."
Besides Kroger and Meijer, Dollar Tree and Wawa have also reported coin shortages, resulting in cash-paying customers not being able to receive exact change.
Activist Post – Surreptitious intervention in the gold market by the U.S. government is the target of legislation introduced in the U.S. House of Representatives by Rep. Alex X. Mooney (R-WV).
Congressman Mooney just circulated a letter to his House colleagues seeking formal cosponsors and support for his Gold Reserve Transparency Act, H.R. 2559.  The bill calls for a full audit, inventory, and assay of America's gold reserves for the first time in almost 70 years.
But this audit goes deeper… attempting to get to the root of whether, and to what extent, America's gold has been compromised.
Mooney writes:
Because there are concerns the U.S. Treasury may have sold, swapped, leased, or otherwise placed encumbrances upon some of America's gold, H.R. 2559 also requires a full accounting of any and all sales, purchases, disbursements, or receipts; a full accounting of any and all encumbrances, including due to lease, swap, or similar transactions in existence or entered into in the past 15 years; and an analysis of the sufficiency of the measures taken to ensure the physical security of such reserves.
Information about the bill is posted here on the Money Metals website.
Rep. Mooney also has introduced legislation to protect Americans against the Federal Reserve's steady devaluation of the dollar – legislation to forbid federal taxation on the sale of gold, silver, platinum, and palladium coins.
In a letter to colleagues seeking support for his Monetary Metals Tax Removal Act, H.R. 1089, Mooney writes: "The Internal Revenue Service does not let taxpayers deduct the staggering capital losses they suffer when holding Federal Reserve Notes over time, so it is unfair to assess a capital gains tax when citizens hold gold and silver to protect them from the Fed's policy of currency devaluation."
Information about the bill is posted here.
Americans who seek transparency in the gold market and favor allowing the public to protect itself with the monetary metals against currency devaluation can alert their members of Congress to Mooney's legislation.
The text of Mooney's letters to House colleagues about the bills can be read below.
Letter in support of the Gold Reserve Transparency Act
Letter in support of the Monetary Metals Tax Removal Act
Supreme Court Justice Ruth Bader Ginsburg Has Been Hospitalized For Possible Infection
Forbes – Supreme Court Justice Ruth Bader Ginsburg was hospitalized Tuesday morning to treat a possible infection.
Ginsburg has had a range of health issues in recent years. In January, the four-time cancer survivor told CNN that she was "cancer-free" after undergoing treatment last year for what was likely pancreatic cancer. That month, she missed her first oral argument in more than 25 years while recuperating from surgery to remove cancerous nodules from her lung.
In May, Ginsburg was admitted to Johns Hopkins Hospital and underwent treatment for a benign gallbladder condition. The justice called from the hospital to participate in oral arguments, which the Supreme Court held remotely because of the coronavirus pandemic.
Health Impact New – Why are state governors and health authorities all of a sudden mandating the wearing of face masks?
The excuse is that these mandates are needed because of the "spike" in new cases and increased hospitalizations due to COVID.
But for even the casually inquisitive mind who starts to ask simple questions to try and figure out the rationale for this, it becomes very obvious that there is something else motivating these new edicts, because:
They were NOT mandated during the height of the so-called crisis, and are only in recent days being mandated.

When these mandates are given, the basis for them is almost entirely on an appeal to authority, with no science being offered to rationalize the mandates. (

Mainly because the actual science does NOT support their claims

.)

The mandates do not even specify what kind of mask one needs to supposedly protect oneself and stop the spread of COVID, so that means pretty much anything that loosely resembles a mask is OK to comply with these mandates.
For the citizens of this country who an "appeal to authority" is not reason enough to do something the government tells us to do, and therefore looks at the facts to see if there is any justification for these mandates, the obvious question is: What is the REAL reason behind these new mandates to wear masks?
There are multiple potential reasons, but one reason is based on solid evidence: it is a financial windfall, and everyone wants to get in on it.
The main problem is that when the Plandemic crisis first hit, there were not enough masks available to mandate them. So the government did not.
They used the excuse, of course, that they wanted to reserve the existing face masks for the front line medical workers, which is just further proof that the public's safety and well-being was not their primary concern.
And we shouldn't believe it is now, either.
Most of the face masks are from China, and it took some time to ramp up production and get them approved, so that they have only started becoming more widely available in recent weeks, about the same time that governors and health officials started mandating them.
Coincidence?
Energy & Environment
Activist Post – Yellowstone National Park asked for public comments about this last year. Apparently opposition, science, and warnings didn't matter.
From Environmental Health Trust:
500 New Antennas Slated for Yellowstone: Trees Chainsawed
Formerly Off-Limits Historic Buildings to Be Flooded with Wi-Fi
Sources are from PEER's press releases.
A company called AccessParks wants to install 484 antennas within and atop historic lodges (including the iconic Old Faithful Inn), visitor centers, and other buildings to bring broadband throughout most of the park's developed areas. The plan also entails 39 large antennas and 12 new microwave dishes. Public Employees for Environmental Responsibility (PEER) points out that "While the company's website declares "Retain Nature's Beauty: Cell towers are ugly, and cellular wireless is useless for Broadband," the plan would not replace any cell towers but would add hundreds of antennas, including a 6-foot diameter antenna on an existing microwave tower at Old Faithful."
100 Trees Already Removed
PEER's June 9, 2020 press release details that "one notable aspect of the lead-up to this proposal was the August 2019 removal of 100 trees, in a stand approximately 30 years old located in recommended wilderness, because they reduced signal strength from a passive reflector."
"Chain-sawing trees to improve wireless reception seems to clash with the very concept of what national parks are for," stated Pacific PEER Director Jeff Ruch pointing to growing adverse effects on park viewsheds, already marred by electronic clutter. "As the telecom footprint spreads, Yellowstone's scenery is condemned to death by a thousand antennas and microwave dishes."
Devra Davis PHD of Environmental Health Trust has long worked to present the impacts posed to wildlife to decision makers in the park system and wrote David Vela, now acting director of the United States National Park Service a letter in April 2019 when he was superintendent of Grand Teton National Park, "We would like to make you aware that there is growing literature showing the adverse impacts of microwave radiation on animal and bird behavior and physiology, as well as plants and trees." (Read Letter HERE)
Davis published a letter to the editor in the Jackson Hole News & Guide (June 17, 2020), "Yes, placing antennas under roofs and attics can keep them from public view, but this will not keep the bees, birds, plants and mitigating animals from unbalancing wireless radiation to which they have never before been exposed. Nor will it protect the employees living in dormitories just below these radiating rooftops. What you can't see can not only make you sick, it can sometimes kill you, especially if you are an insect, bird or plant. The disruptive nature and occasional lethality of wireless radiation has best been demonstrated in lower animals and plants, as the 13 page thoroughly-referenced letter EHT sent to the NPS last year detailed. More recent studies have noted that all migrating animals rely on a cryptochrome–a tiny protein located behind the eye–to sense the earth's magnetic field.
"Superintendent Vela's disregard of policies designed to protect park values and resources does not bode well for his taking the helm of the entire National Park Service. Without serious consideration, Grand Teton is throwing park values of untrammeled scenery, natural soundscape, and the serenity of solitude out the window," stated PEER Executive Director Tim Whitehouse in a April 2019 Press Release.
"It will not be hard to place 5G in th
Health
NatutralNews – This green, white, or purple vegetable come in spears, is packed with nutrition, and is low in calories. There are plenty of reasons to consume this veggie. With only 90 calories in one cup, it's pretty incredible that this amount also contains 57% of the recommended daily intake (RDI) for Vitamin K and 34% of the RDI for folate. Vitamin K is great for bone healthy and prevents blood clots. Folate is beneficial for cell growth and is also called Vitamin B9. This is very beneficial for a healthy pregnancy during the development stage of the baby. Lots of antioxidants can also be found in these spears, especially vitamins E and C.
The benefits continue with the assistance it provides for digestion. One cup has about 7% of the daily fiber that we need which helps with regular bowel movements. It has also been said to aid with weight loss because of its low caloric make up and the fact that asparagus is 94% water. Between the water and fiber content, the body is basically reaping only benefits from this vegetable. Maybe the only downfall is that it can make your pee smell funny. This is because asparagus contains high levels of amino acid asparagine which is a natural diuretic. Extra fluids and salt get flushed out, again which could help with weight loss. Bloating can also be reduced. It has also been known to help reduce the appearance of acne scars because of the niacin it contains. It has also been said to help with inflammation from arthritis.
Asparagus is also a very versatile vegetable because it can be eaten raw, boiled, grilled, steamed, or even roasted. It goes great in salads and dishes like stir-frys.  The name asparagus comes from the Greek word "sprout". This vegetable grows very quickly when in the ideal conditions. Not as popular as traditional vegetables, but asparagus deserves some recognition. Great for a snack or in a dish, it can become part of a healthy balanced diet that the body can reap plenty of benefits from.
NaturalNews – If you are looking for an easy trick to improve your life and overall health, than look no further. Drinking lemon water first thing in the morning is a pretty simple routine to get into and will have tremendous effects on your overall health.
Since I started this simple and surprisingly healthy habit a few years ago, I definitely noticed the difference. Not only does the refreshing taste wake me up in the morning, it helps to kick start digestion and finalizes my body's natural detoxification processes… And lemons are packed with vitamin C, B, calcium, iron, magnesium, potassium, enzymes, antioxidants, and fibers.
According to the Ayurvedic philosophy, choices you make regarding your daily routine either build up resistance to diseases or tear it down.
So what are you waiting for to jump start your day with this incredible easy morning routine. Its benefits are endless and I listed the 15 most important ones for you in this article.
1.Improves Digestion
2.Boost Immune System.
3.Hydrates Your Body
4.Boost Energy
5.Promote Healthy And Rejuvenated Skin
6.Reduce Inflammation
7.Weight Loss Aid
8.Alkalize Your Body
9.Cleansing Properties
Antibacterial and Antiviral Properties
11.Reduce Mucus And Phlegm
12.Freshen Breath
13.Boost Brain Power
14.Anti-cancer
15.Get Of Caffeine