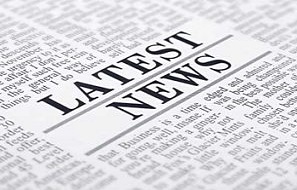 World News
Yan believes her life is in danger
Zero Hedge – A highly respected Chinese virologist has fled Hong Kong and says that the Chinese government knew about COVID-19 long before they claim they did, and that her supervisors – some of the top experts in the field – ignored researchshe was conducting at the onset of the pandemic which she says could have saved lives, according to an exclusive interview with Fox News.
Dr. Li-Meng Yan, who specialized in virology and immunology at the Hong Kong School of Public Health, fled Hong Kong on April 28 on a Cathay Pacific flight to the United States, knowing that if she were caught she could be jailed or "disappeared."
She adds that they likely had an obligation to tell the world, given their status as a World Health Organization reference laboratory specializing in influenza viruses and pandemics, especially as the virus began spreading in the early days of 2020.
Yan, now in hiding, claims the government in the country where she was born is trying to shred her reputation and accuses government goons of choreographing a cyber-attack against her in hopes of keeping her quiet.
Yan believes her life is in danger. She fears she can never go back to her home and lives with the hard truth that she'll likely never see her friends or family there again.
Still, she says, the risk is worth it. –Fox News
"The reason I came to the U.S. is because I deliver the message of the truth of COVID," Yan told Fox from an undisclosed location.
Yan says she was one of the first scientists in the world to study COVID-19 (aside from Wuhan researchers, perhaps) after he supervisor, Dr. Leo Poon, asked her to look into "the odd cluster of SARS-like cases coming out of mainland China at the end of December 2019," according to the report.
"The China government refused to let overseas experts, including ones in Hong Kong, do research in China," she said. "So I turned to my friends to get more information."
Yan's mainland colleagues – one of whom worked at the Chinese Center for Disease Control and Prevention, allegedly told Yan on December 31 that the virus was transmissible between humans long before the CCP or the WHO reversed course and admitted this was possible. After she told her boss of this, "he just nodded," she says.
Days after her CCP contacts told her about human-to-human transmission, the WHO put out a statement on January 9 saying: "According to Chinese authorities, the virus in question can cause severe illness in some patients and does not transmit readily between people… There is limited information to determine the overall risk of this reported cluster."
ZeroHedge – We've been paying close attention to Chinese propaganda since the beginning of the coronavirus outbreak, and six months in now, we must give the CCP credit where credit is due: thanks to the tightly controlled media atmosphere inside the country, the CCP's propaganda machine is mercilessly effective. With the full weight of the state-controlled press behind them, the CCP can manufacture false narratives out of thin air, subtly sowing doubts in the minds of the Chinese people that maybe SARS-CoV-2 didn't originate in China.
Yesterday, we noted a report in the Global Times (one of many English-language outlets controlled by the CCP) relaying a warning from China's embassy in Astana about a deadly pneumonia potentially even more lethal than the coronavirus. More than 1,500 had apparently been confirmed already, and it's feared that more remain unconfirmed – at least, according to the report. Given the sourcing – the story cited China's embassy in the country as its primary source, not the Kazakh public health officials who have been overseeing the coronavirus outbreak.
Immediately, it was clear to us the report was planted as a nudge to the Chinese people to sow doubts about China's role in unleashing the outbreak. Unsurprisingly, the WHO treated the report with deference, saying that while they believed most of these pneumonia cases were caused by SARS-CoV-2, they would look into it nonetheless. 
AFP – rime Minister Benjamin Netanyahu on Sunday pledged immediate financial aid to Israelis whose livelihoods have been devastated by the coronavirus, as his government faces mounting anger over its pandemic response.
Thousands of protesters turned out in Tel Aviv on Saturday to voice frustration at Netanyahu, who won praise for his early response to the outbreak but has come under criticism amid a resurgence in cases.
Netanyahu did not mention the Tel Aviv protest ahead of his weekly cabinet meeting, but promised that financial help was on the way, starting with cash disbursement of up to 7,500 shekels ($2,170) to the self-employed.
"This support, this grant, is not dependent on legislation and we have instructed that it be put into effect today. The button will be pressed and the money will reach accounts in the coming days," he said.
He also announced a broader aid package for workers and small business owners would advance through Israel's parliament, the Knesset, in "a lightning legislative process" over the coming days.
Business Insider – President Donald Trump suggested selling Puerto Rico after it was devastated by Hurricane Maria in 2017, former acting Homeland Security Secretary Elaine Duke told the New York Times. 
Duke served almost a year in the Trump administration after replacing John Kelly in an acting capacity in July 2017 when he was appointed White House chief of staff. In an interview with the Times published Saturday, she was highly critical of her former boss, Trump, claiming he is paranoid of "deep state" plots and resorts to "hate-filled, angry and divisive" language.
She described being shocked at the president's remarks at a meeting after Hurricane Maria devastated Puerto Rico in 2017, where he suggested "divesting" or "selling" the island.
"The president's initial ideas were more of as a businessman, you know," she recalled. "Can we outsource the electricity? Can we sell the island? You know, or divest of that asset?" 
Israel Police announced that it was working to disperse the crowds who were conducting an "illegal protest and disturbing the public order."
JPost – As economic protests in Tel Aviv came to an end on Saturday night, protesters began to block roads and clash with police throughout the city.
Dozens of protesters blocked HaHasmonaim and Hamisgar-Yitzhak Sadeh roads and the exit to the Ayalon Highway. The intersection in front of the Azrieli towers was blocked by protesters leaving the protest in Rabin Square. The chief of the central Tel Aviv police station addressed protesters blocking the Azrieli Junction saying that "you are in an illegal gathering. You have five minutes to leave the intersection. If you do not leave the intersection, we will be forced to use reasonable force against you," according to Channel 12.
U.S. News, Politics & Government
Biological evidence tells a different story from the mainstream narrative
Children's Health Defense -Before a humble coronavirus became the planet's viral scapegoat, the virus most often used to promote fear—and vaccination—has been measles. In fact, measles has provided public health officials with recurrent opportunities to fine-tune the CDC's strategic "recipe" for fostering high vaccine demand: stir up "concern, anxiety, and worry" about disease; promote vaccination frequently and visibly; and craft dumbed-down messages that, above all, avoid troublesome "nuance."
In this regard, parental reports linking autism spectrum disorder (ASD) to measles-mumps-rubella (MMR) vaccination have long been a thorn in officialdom's side, giving rise to the aggressive and unnuanced media mantra that the MMR "does not cause autism." Through constant repetition, many members of the public continue to swallow this official dogma, but the reality is that biological evidence on the ground has—from the beginning—told a very different story. The Institute of Medicine (IOM) even admitted as much in 2001 when it stated that it could neither disprove "proposed biological models linking MMR vaccine to ASD" nor dismiss the "possibility that MMR vaccine could contribute to ASD in a small number of children."
Among the biological models developed to explain autism, one particularly fruitful area of research has focused on ASD and immune dysregulation. Researchers have pointed to "autoantibodies"—immune proteins that react with the body's own cells, tissues or organs instead of fighting external pathogens—as key indicators of an immune system that has lost its ability to differentiate between "self" and "non-self." Autoantibodies are the hallmark of autoimmune disease and, in autism, they tend to react with proteins expressed in the brain. In a surprisingly candid systematic review of the autoantibody literature just published in Research in Autism Spectrum Disorders, authors from Harvard and other American universities cite long-standing evidence that viral vaccines—and explicitly the MMR—are one of the culprits capable of knocking the immune system off its game.
… brain autoantibodies are something that those with ASD have in common with individuals suffering from autoimmune diseases such as lupus, multiple sclerosis and rheumatoid arthritis.
Fox – Lisa Marie Presley's son Benjamin Keough has died at the age of 27.
The news was confirmed to Fox News in a statement from Presley's rep, via her manager.
"She is completely heartbroken, inconsolable and beyond devastated but trying to stay strong for her 11-year-old twins and her oldest daughter Riley," said the statement. "She adored that boy. He was the love of her life."
TMZ reported that Keough died Sunday of a self-inflicted gunshot wound, citing law enforcement sources.
Keough was the son of Presley, 52, and musician Danny Keough. That makes Benjamin the grandson of Elvis and Priscilla Presley and the brother of model and actress Riley Keough.
Compared to some of his family members, Keough has lived a relatively spotlight-free life. He has one acting credit on IMDb and TMZ reported that he once had a $5 million record deal in 2009.
He was also known for his striking resemblance to Elvis, which, according to the outlet, Presley once addressed.
LeBron James, other NBA players react to suspension of ESPN's Adrian Wojnarowski: 'Free Woj'
Los Angeles Lakers superstar LeBron James and other NBA players reacted on Twitter
Fox – Los Angeles Lakers superstar LeBron James and other NBA players reacted on Twitter to ESPN suspending NBA insider Adrian Wojnarowski after a profane email that was sent to Sen. Josh Hawley, R-Mo., by tweeting out #FreeWoj on the social media site.
Wojnarowski had responded with an email by saying "F–k you," after Hawley's office sent a news release detailing a letter he planned to send NBA Commissioner Adam Silver, criticizing the league's decision to limit messages players can wear on their uniforms to "pre-approved, social justice slogans" while "censoring support" for law enforcement and criticism of the Chinese Communist Party.
Wojnarowski's suspension will be for two weeks, The New York Post reported.
Washington won't announce its new name because trademark issues are still pending, Ben Fischer reported
Fox – The Washington Redskins will retire the team's nickname on Monday, according to a report by Ben Fischer of the Sports Business Journal.
Washington won't announce its new name because trademark issues are still pending, but the "thorough review" of the name is officially over because the team wanted to "remove any doubts as to the future of the name," Fischer reported, citing sources.
Big-name retailers such as Amazon, Walmart and Target, as well as Nike and Dick's Sporting Goods, all removed Redskins merchandise from their websites last week. And last Thursday, FedEx — which holds the naming rights to the team's Maryland stadium — formally requested a name change. FedEx CEO Fred Smith has an ownership stake in the team.
Last Wednesday, ESPN's Adam Schefter reported that the team has made the obvious decision to remove the Native American imagery from its logo.
The recent national focus on race relations since the May 25 death of George Floyd in Minneapolis brought new scrutiny to the team's name. That's when the Redskins said they would conduct a "thorough review" of the team name, as the organization faced immense pressure to change its moniker over racial connotations.
It can be difficult to get into a consistent habit of reading scripture daily when what we read doesn't seem to make sense or speak to us
Fox – Renowned theologian Charles Spurgeon once said, "Nobody ever outgrows Scripture; the book widens and deepens with our years."
One of my best friends and I recently discussed how the Bible continues to amaze us, but how at times, it can be difficult to get into a consistent habit of reading scripture daily, especially when what we read doesn't seem to make sense or speak to us.
The Apostle Paul knowingly wrote the encouragement to believers "do not grow weary in doing good,"  because "at just the right time we will reap a harvest of blessing if we don't give up." (Galatians 6:9).
But how do we carry on pursuing God and discerning His will for our lives when something from His Word–the very source where we are meant to hear from Him–doesn't make sense or speak to us?
My friend asked me in that same conversation about what prompted me to make this into a daily habit.
One of my pastors, Manny Hastings of C3 NYC Church, beautifully answered this question in a sermon a couple of years ago.
He addressed the problems that arise when Christians constantly expect to have a profound revelation while reading the Bible.
God opened my eyes to the Bible's multifaceted nature, which gave me a newfound sense of freedom while spending time in His Word.
He explained that, of course, we should seek to understand God's Word more deeply and pray to receive divine insight while reading it–but he keenly noted that if these experiences are our sole focus, we will inevitably be discouraged at times.
So how can we look at Scripture outside of this context?
Pastor Hastings alluded to Ephesians 5:25-26, where the author explains that Jesus died to make His church Holy by "cleansing them through the word."
Hastings explained we are called to read the Bible daily not just because its words are inspired by God and can teach us about Him, but because it has a secondary role; it actually cleanses our spirits by connecting us directly with the Father, whether we feel it in the moment or not.
So even if you read the Bible and it doesn't all "click" in the moment, you can have peace about the fact that the time you are spending is not going to waste.
Hastings drove this point home with a metaphor, saying, "I bet if I asked you what you had for dinner two weeks ago, you wouldn't be able to remember what you ate–but that doesn't mean it didn't keep you nourished that day."
VLADTV – Yo Gotti sat down with Al Sharpton in March 2020 to speak on the jail conditions in the Mississippi State Penitentiary at Parchman. It was noted the conditions were horrid, and that he was planning on joining Jay-Z and Roc Nation, who planned on suing the prison. Now, it has been revealed Yo Gotti and Jay-Z are actually suing Parchman Prison over the COVID-19 outbreak.
Court documents that surfaced from the lawsuit said a COVID-19 questionnaire provided to inmates by Jay-Z and Yo Gotti revealed that prisoners did not have the proper PPE, medical care, and social distancing procedures needed to ensure there was no spread of coronavirus. Along with that, multiple inmates noted they were suffering from coronavirus symptoms but were not being appropriately treated for their conditions.
Also seen in the documents was a statement issued by Yo Gotti that said: "The situation in Parchman is dire. More and more of the incarcerated population are reaching out for help and pleading for immediate medical attention, especially as the coronavirus threatens their lives. Mississippi Governor Reeves, Commissioner Burl Cain, and Centene — as the parent company of Parchman's healthcare provider Centurion — can't continue to neglect this tragedy and let the death toll rise. We will hold them accountable and fight for the rights of the incarcerated." Stay tuned for more details on this matter.
Comes after District Judge Emmet Sullivan, who is overseeing criminal prosecution against Flynn, urged a federal appeals court to reconsider its decision to dismiss case
Sputnik – In late June, a US appeals court ordered a district judge to comply with a previous decision by the Department of Justice and drop the review of the criminal case against former National Security Adviser Michael Flynn.
The FBI knew that former National Security Adviser Michael Flynn was not a Russian agent, and they believed that he did not deliberately lie to them during his 2017 interview, according to newly released documents provided by the Department of Justice (DOJ) to Flynn's legal team.
His lawyers wrote in a court filing on Friday that the documents had revealed FBI agents and DOJ officials "knew General Flynn's statements were not material to any investigation, that he was 'open and forthcoming' with the agents, that he had no intent to deceive them, and that he believed he was fully truthful with them".
A portion of the documents is related to an early FBI interview with Flynn, claiming that the FBI "[…] determined that Flynn was not acting as an agent of Russia".
 The lawyers pointed out that this "exculpatory evidence" indicates the "absence of any crime", as well as "government misconduct" in investigating Flynn and "prosecutorial misconduct in the suppression of evidence favourable to the defence".
"These disclosures evince […] even more reasons requiring dismissal of the case against General Flynn", they underlined.
The developments come after District Judge Emmet Sullivan, who is overseeing the criminal prosecution against Flynn, urged a federal appeals court on Tuesday to reconsider its decision to dismiss the case.
Late last month, Sullivan was instructed by the court to comply with a recent DOJ move and scrap the review of the criminal case against the ex-National Security Adviser. 
The decision followed US President Donald Trump stating that he was "strongly considering" pardoning the former administration official.
One-time defenders of unsavory Clinton and Obama pardons are outraged by the president's commutation of his old associate's 40-month sentence.
National Review – Bill Clinton pardoned his own brother for felony distribution of cocaine. And a key witness in the Whitewater scandal for which he and Hillary Clinton were under investigation. And three others convicted in independent counsel Ken Starr's probe. And Marc Rich, in what was a straight up political payoff. And his CIA director. And his HUD secretary. And eight people convicted in an investigation of his Agriculture Department.
No surprise there: The Clintons and their supporters then, like Trump and his supporters now, regarded the special-prosecutor probes into the administration as witch hunts.
Clinton also commuted the sentences of convicted terrorists, some of whom hadn't even asked for clemency. Shameless as he was, though, even he couldn't bring himself to pardon Oscar Lopez Rivera, the defiantly unrepentant FALN leader.
President Obama took care of that.
Obama also commuted the sentence of a U.S. soldier who passed top-secret information to WikiLeaks. He pardoned his former Joint Chiefs of Staff vice chairman, who'd been convicted of making false statements about a leak of classified information to the New York Times. And when he couldn't get Congress to amend federal drug laws the way he wanted them amended, Obama used the pardon power to slash hundreds of sentences, under an executive initiative later sharply criticized by the Obama-appointed DOJ inspector general.
McCloskey's now disarmed for simply trying to defend selves and home against violent BLM mob
Zero Hedge – St. Louis authorities confiscated an AR-15 used by Mark McCloskey, who made headlines with his wife Patricia last month when they defended their historic mansion from protesters who had broken down a gate to trespass on their private road.
Police executed a search warrant Friday evening at the McCloskey's home, seizing the rifle used in the June 28 incident, according to KSDK. The couple said their attorney was in possession of the pistol Patricia McCloskey brandished during the confrontation. The raid comes two weeks after St. Louis circuit attorney Kimberly Gardner vowed to work with the St. Louis Police Department to conduct an investigation into the incident.
According to the report, there are no charges against the McCloskeys at this time, as the warrant was just for the guns.
As Fox News reports, the McCloskeys appeared on "Hannity" where they said that protesters had returned to their neighborhood on July 3, however they had been tipped off and hired private security before "300 to 500 people" entered their gated community, according to Patricia McCloskey.
"[They said] that they were going to kill us," she said. "They were going to come in there. They were going to burn down the house. They were going to be living in our house after I was dead, and they were pointing to different rooms and said, 'That's going to be my bedroom and that's going to be the living room and I'm going to be taking a shower in that room'."
And now they've been disarmed.
BIDEN'S 2020 PARTY PLATFORM PROPOSAL SEEKS TO ABOLISH AMERICA'S SUBURBAN COMMUNITIES
Astoundingly, it would also give legal status to all the world's refugees regardless of the legitimacy of their claim to the status
Breitbart – Joe Biden's radical proposal for the Democrat Party platform for 2020 seeks to put an end to America's suburban communities by forcing low-income housing into every neighborhood and flooding every community with immigrants, legal or otherwise.
The proposal, known as the Biden-Sanders Unity Task Force Recommendations, would provide instant amnesty and a pathway to U.S. citizenship for the 22 million illegal aliens now living in the nation. Astoundingly, it would also give legal status to all the world's refugees regardless of the legitimacy of their claim to the status.
But on top of all that, Biden and Sanders are proposing that Barack Obama's so-called Affirmatively Furthering Fair Housing rules will be put into full force.
For instance, in the "executive orders" section of the platform proposal, Biden/Sanders note that Biden would, "Implement the Obama-Biden Administration's Affirmatively Furthering Fair Housing Rule requiring communities receiving certain federal funding to proactively examine housing patterns and identify and address policies that have discriminatory effects."
The Biden/Sanders platform also scolds Trump, and says Biden would "Roll back Trump Administration policies gutting fair lending and fair housing protections."
In another section, the platform states Biden would: "Ensure effective and rigorous enforcement of the Fair Housing Act and the Home Mortgage Disclosure Act. Hold financial institutions accountable for discriminatory practices in the housing market."
With a longer explanation, the platform states:
Democrats will vigorously enforce the Fair Housing Act and the Home Mortgage Disclosure Act and hold lenders accountable for discriminatory practices. We will use the federal government to enforce settlements against discriminatory lenders, and require communities to proactively review housing patterns and remedy local policies that have a discriminatory effect. Democrats will give local elected officials tools and resources to combat gentrification, penalize predatory lending practices, and maintain homeownership, including exploring targeted rental relief when exorbitant rent increases force long-term residents from their communities and tackling persistent racial bias in appraisals that contributes to the racial wealth gap.
CBS – Houston leaders are calling for another lockdown as the number of active cases of the coronavirus in the county increased to more than 27,600 on Sunday. Houston's Harris County — the most populous county in Texas — has been the hardest-hit in the Lone Star State.
"Not only do we need a stay home order now, but we need to stick with it this time until the hospitalization curve comes down, not just flattens," Harris County Judge Lina Hidalgo tweeted Sunday. "Many communities that persevered in that way are reopening for the long haul. Let's learn from that & not make the same mistake twice."
Texas Governor Greg Abbott, who had previously resisted a mask order in the state, warned Friday that the state would need to lockdown further if the case numbers don't decrease.
"The worst is yet to come as we work our way through that massive increase in people testing positive," Abbott told CBS affiliate KLBK-TV. "The only way that we can keep our businesses open, the only way that we can continue to have a job they need to pay their bill is for everyone to adopt this practice of wearing a face mask."
Abbott extended a statewide disaster mandate on Friday.
CNN – wenty-one people were injured after an explosion and fire on board a ship at the US Naval Base in San Diego, US Navy officials said.
"Seventeen Sailors and four civilians are being treated for non-life threatening injuries at a local hospital," the US Navy said in a statement.
The sailors on the USS Bonhomme Richard had "minor injuries" from the fire and were taken to a hospital, Lt. Cmdr. Patricia Kreuzberger told CNN earlier Sunday.
The sailors are in stable condition, Rear Adm. Philip Sobeck told journalists Sunday evening.
NaturalNews – One of the most high-profile founders of the Black Lives Matter organization – now one of the most influential and powerful political movements on the planet – has a long history of supporting Venezuelan socialist dictator Nicolás Maduro.
Maduro has presided over one of the world's most repressive regimes since 2013 when his predecessor Hugo Chávez died. Under Maduro, Venezuelan police forces have committed a long list of human rights atrocities including the torture, kidnapping, rape, and killing of unarmed protesters. Under Maduro, Venezuela has become an especially dangerous place for minors.
In light of the prominence of Black Lives Matter – a global non-profit currently receiving millions in donations – photos have begun to circulate of Opal Tometi, a founder of the organization, hugging Maduro at the 2015 People of African Descent Leadership Summit in Harlem, New York, where several high-rank officials of the Venezuelan regime also participated. Maduro, currently banned from the United States, was in town for the annual United Nations General Assembly.
Tometi appears alongside Maduro on a Venezuelan government propaganda site's news report from the event, raising a fist and embracing him. The photo appears to be taken in front of a giant photo of Maduro's face.
Tometi spoke at the summit, standing in front of a Venezuelan flag for the speech and thanking Maduro's government for the opportunity. Among her targets during the speech were the government of the Dominican Republic for deporting Haitians and "Western economic policies, land grabs, and neocolonial financial instruments like the World Bank and the International Monetary Fund" for, she argued, creating the Mediterranean migrant crisis.
Economy & Business
Reuters – The Federal Reserve's $3 trillion bid to stave off an economic crisis in the wake of the coronavirus outbreak is fuelling excesses across U.S. capital markets.
The U.S. central bank has pledged unlimited financial asset purchases to sustain market liquidity, increasing its balance sheet from $4.2 trillion in February to $7 trillion today.
While the vast majority of these purchases have been limited to U.S. Treasuries and mortgage-backed securities, the Fed's pledge to bolster the corporate bond market has been enough to spur a frenzy among investors for bonds and stocks.
"COVID-19 is now inversely related to the markets. The worse that COVID-19 gets, the better the markets do because the Fed will bring in stimulus. That is what has been driving markets," said Andrew Brenner, head of international fixed income at NatAlliance.
Here are some of the market bubbles that investors are attributing to the Federal Reserve's intervention.
The Federal Reserve has not bought stocks as part of its financial stimulus programs. But its near-zero interest rates and credit support for large swathes of Corporate America have driven yield-hungry investors back to the equity market.
The Star – Musk's net worth increased by a staggering $6 billion (£4.75 billion) in just one day on Friday, making him worth $70.5 billion (£55.5 billion) in total.
He's now richer than tycoon Warren Buffett, whose wealth has declined in recent years after giving away $37 billion (£29.3 billion) worth of stock since 2006.
Tesla is now the world's most valuable car company, despite producing tiny numbers of actual vehicles compared to their competitors. Musk recently called Tesla's enormous rise "irrational exuberance".
Energy & Environment
CNN – Heat alerts are in effect from California to Alabama as high temperatures will be 10-15 degrees above average on Sunday.
Las Vegas, Phoenix, and Tucson will all see high temperatures of at least 110 degrees, and all three are likely to tie or break their daily record high temperatures. In Texas, cities including Dallas, San Antonio, and Lubbock will all exceed 100 degrees.
Cities in the New England are also under a heat advisory including Boston and Providence where a heat index of up to 96 degrees is anticipated.
New York Post – Beware, beachgoers: Social-distancing violators might be the least of your problems.
At least three great white sharks lurk in local waters, with another monster moving our way, and a possible fifth maneater — the venerable Mary Lee, all 16 feet and 3,456 pounds of her — likely hanging around her old chomping grounds off the Jersey Shore.
The most recent apex predators to take up residence in New York/New Jersey waters, according to the Ocearch online shark tracker, are Caroline (12 feet 9 inches long, 1,348 pounds), who pinged between Seaside Heights and Barnegat Light, NJ, on July 1; and Caper (8 feet, 348 pounds) and Cabot (9 feet, 533 pounds), whose electronic tags signaled on June 8 and 4, respectively, off the Hamptons.
New to the neighborhood is Vimy, a 1,164-pound behemoth nearly 13 feet long, who was tracked on July 10 in the deep ocean off Delaware and southern New Jersey. It's possible he's just doing a dive-by as he heads for the cool waters off Canada.
Health
Mercola – By now, you're probably aware that one of the lethal effects of COVID-19 is the virus' ability to trigger a cytokine storm. It makes sense then that many health practitioners are looking at ways to strengthen and improve immune function. The good news is there are several strategies that appear very helpful in this respect.
Supplements and strategies that have been identified as capable of modulating immune responses and suppressing cytokine storm include but are not limited to:
Vitamin D optimization

Molecular hydrogen

Ketone esters

Astaxanthin

Melatonin
To this list, we can also add the omega-3 fats docosahexaenoic acid (DHA) and eicosapentaenoic acid (EPA), long-chained omega-3 fats found in cold-water fatty fish like wild-caught Alaskan salmon, sardines, anchovies and krill, just to name a few.
DHA and EPA May Ameliorate Cytokine Storm
According to the opinion paper "The Potential Beneficial Effect of EPA and DHA Supplementation Managing Cytokine Storm in Coronavirus Disease," published June 19, 2020, in the journal Frontiers in Physiology, EPA and DHA are known to affect biological pathways that "may have direct influence in the outcome of COVID-19
Newsweek – Astudy on heart scans of COVID-19 patients has revealed more than half had some form of damage.
The study involved 1,216 patients, of whom 813 had been diagnosed with COVID-19, and 298 were deemed probable cases. The participants were from 69 countries across six continents. They each had an echocardiogram, a type of ultrasound scan for the heart, between April 3 and 20.
Of the total 1,216 patients, 667 (55 percent) had abnormalities in their scan and one in seven participants had what researchers described as "severe abnormalities," according to the paper published in the journal European Heart Journal – Cardiovascular Imaging.
Newsmax – A nontoxic antiseptic developed in the former Soviet Union may be a valuable weapon for fighting common infections, British researchers say.
The drug, miramistin, was developed for the Soviet Space Program. While little known in the West, it blocks or kills flu, human papillomaviruses (HPV), coronaviruses, adenoviruses and HIV, according to University of Manchester scientists.
Miramistin is less toxic to human cells than the usual antiseptics, such as cetylpyridinium chloride. It's also 88% to 93% biodegradable, they noted.
"Conventional antiseptics contaminate the environment because they are toxic to microbiota, fish, algae and plants," said researcher David Denning, a professor at the university.
"These are widely available but problematic whereas miramistin has no genotoxic effects after it has been broken down," he said in a university news release.
Miramistin is used against Candida and Aspergillus species and bacteria, including Staphylococcus, Proteus, Klebsiella, and the germs that cause venereal diseases, the researchers noted.
And miramistin is still used by doctors in some of the former Soviet Bloc countries to treat wounds and ulcers.
"Miramistin has been overlooked in the West and may have practical and environmental advantages," said researcher Ali Osmanov, who is studying fungal disease at Manchester.
"Today, antiseptics act as a 'last frontier' against antibiotic-resistant bacteria and viruses, and also have an important role in infection control. Unfortunately, currently used antiseptics have some flaws," Osmanov noted in the release.
"For example, bleach can exacerbate asthma, and many of the older antiseptics are not active against coronaviruses. We hope our paper will stimulate modern studies to evaluate miramistin's potential," Osmanov said.
In this age of emerging antimicrobial resistance, miramistin's potential justifies its re-evaluation for use in other geographical areas and conditions, the researchers added.
Dr. Leonard Coldwell – In mid-May US President Donald Trump announced that the US would be ending their financial support for the World Health Organization (WHO) and COVID-19 relief. The move was lambasted in the mainstream press as an out of touch politician pulling funding from a vital global health organization during the middle of a pandemic. To Trump's supporters the decision was met with the typical cheering and celebrated as another Trump victory against the "globalists." To understand what is actually going on we need to examine Donald Trump's actions, not his tweets or media statements.
Let us start by looking at the funding provided by the US government to the WHO in previous years. The latest numbers from fiscal year 2018 (numbers are not available for 2019-20) show an estimated $281.6 million to the WHO from the US. The records indicate that after the US government, the Bill and Melinda Gates Foundation and GAVI, the Vaccine Alliance, are the 2nd and 3rd top financiers of the WHO. The US defunding the WHO actually tightens the technocrats already firm grip on another global institution.
This means when Donald Trump stated the US will no longer fund the WHO, the Gates Foundation and GAVI stepped into the top financial role. Additionally, GAVI was founded by and largely funded by the Bill and Melinda Gates Foundation in 2000. Either way, Bill Gates is the top donor and will continue to expand his influence and dominance of global health policy. As reported in Part 2 of my Bill Gates investigation, in 2010 the Bill and Melinda Gates Foundation launched the "Decade of Vaccines" and called for a "Global Vaccine Action Plan." Since that time they have only grown their network and influence on WHO, GAVI and other organizations in order to shape public health policy in a way that reaps profits for the Gates themselves.
While Trump's supporters viewed the US withdrawal from WHO financing as a win for nationalism or a black eye to the globalists, the truth is a bit more nuanced.
In early June, the Trump administration declared support for GAVI to the tune of a $1.16 billion USD donation. Trump's support for GAVI came via the first ever virtual Global Vaccine Summit. At this summit GAVI surpassed the goal of $7.4 billion, instead raising $8.8 billion USD and securing commitments from most major nations around the world. GAVI even received a $5 million dollar donation from the Rockefeller Foundation. GAVI stated that the funding will go to "routine immunization programs" and will also help the public-private partnership "play a major role in the rollout of a future Covid-19 vaccine."
More than 25 heads of state and 50 leaders of international agencies, NGOs and private industry attended the fundraising event. Participants included Germany's Chancellor Angela Merkel, UN Secretary General António Guterres, European Commission President Ursula von der Leyen, and World Health Organization Director-General Dr Tedros Adhanom Ghebreyesus.
UN Secretary Guterres stated that the vaccine would not be enough and instead called for "global solidarity…to ensure that every person everywhere gets access to the vaccine." Guterres also noted that "our individual health depends on our collective health."
It was at this Global Vaccine Summit where a pre-recorded message from Donald Trump was played. In his video statement Trump said UK Prime Minister Boris Johnson asked him to record a message.
During his short speech, Donald Trump stated, "It's great to be partnering with you. We will work hard, we will work strong." Trump also called COVID-19 "mean" and "nasty" and said it has shown "there are no borders, it doesn't discriminate."
Trump's support for GAVI was echoed on the Twitter account for the United States Agency for International Development (USAID). "USAID echo's @Realdonaldtrump's words and is proud to be partnering with @Gavi by committing $1.16 billion to protect people through vaccines, because #VaccinesWork," the tweet reads.  (It should be noted that USAID has also been accused of creating fake social media networks in an attempt to foment unrest in foreign nations.)
It was actually USAID who first announced the pledge of US $1.16 billion in February. The Trump administration included that $1.16 commitment as part of the budget for Fiscal Years 2020-2023. The budget for Fiscal Year 2021 included $290 million for GAVI. Remember that the records from fiscal year 2018 show an estimated $281.6 million to the WHO from the US. The Trump administration's announcement of an initial $290 million investment easily surpassed the US investment in the WHO. Over the next three years the US will give more than $800 million to GAVI for their vaccination programs.
Once again, this puts Bill Gates and his organizations at the top of the global health pyramid. So what did Mr. Gates have to say about the success of the Global Vaccine Summit?
"Since its inception GAVI has helped vaccinate more than three-quarters of a billion children … And now, it's stepping up and saying it's willing to deliver a Covid-19 vaccine as soon as one is available to end the pandemic as soon as possible," he said at the Summit. "We must also renew our commitment to delivering every life-saving vaccine there is to every child on earth."
The Trump administration's support for the development of vaccines to fight COVID-19 is also visible in a more recent virtual event organized by Global Citizen and the European Commission. On June 27, Global Citizen hosted the "Global Goal: Unite for Our Future – The Concert" which was supported by Bloomberg Philanthropies, Bill & Melinda Gates Foundation, Wellcome Trust, and Corporate Partners Citi, Procter & Gamble, SAP, Verizon and Vodafone. Once again, the funds raised at the event went to the Gates-founded GAVI.
During this event, Kelly Craft, United States Ambassador to the United Nations announced the US commitment of $545 million for GAVI towards COVID-19 relief efforts. "Together, we must work in an open, transparent, and supportive manner to build a safer, more resilient world. We must be the true multilateralist in the best sense of the word, working toward the common good," Craft said.
At a May 2020 virtual summit, also organized by the European Commission, the Trump administration committed to giving another $775 million in emergency health, humanitarian, economic and development aid for governments, international organizations and charities fighting the pandemic. At this same event the Bill and Melinda Gates Foundation contributed $125 million.
Either Way, Gates Wins
Taken together – the May payment of $775 million; the early June announcement of $1.16 billion; and the late June gift of $545 million – these taxpayer funded investments will provide abundant resources for GAVI, and subsequently, the Bill and Melinda Gates Foundation. These funds easily outweigh the paltry $281.6 million the US was giving to the WHO.
It is important to understand that the WHO is a part of the United Nations, which itself is an "intergovernmental organization" that is attempting to replace nation-states as we know them today in favor of global governance schemes. GAVI is a "public-private partnership" where governmental bodies and private organizations partner up to provide some sort of public service. Neither of these organizations has been elected by the free people of the nations in which they operate.
Despite this fact, the Trump administration is continuing to give billions to GAVI and in doing so, furthering Bill Gates' goal to vaccinate 7 billion people. Trump may have pulled funds from the WHO, but that decision allows Gates to take full control of WHO policy and continue to use US taxpayer dollars to fund vaccine projects, including a rushed vaccine for COVID-19. This was likely the plan the whole time.
As we have clearly demonstrated in previous reports, Gates has an outsized influence on the COVID-19 recovery and global health in general. A 2015 report titled, Philanthropic Power and Development: Who shapes the agenda?, examines the influence of global philanthropy and provides examples of the undue influence Gates and others can wield. The report noted that researchers have been critical of GAVI for following a "Gates-approach" on global health challenges, "focusing on disease-specific vertical health interventions (through vaccines), instead of horizontal and holistic approaches (e.g., health system strengthening)." 
Further, in May 2019, Gavi CEO Seth Berkley referred to "anti-vaccine sentiment" as a disease that needs to be censored from the internet. Berkley's statements are perfectly in line with Bill Gates' vision and the larger agenda of eugenics. The public cannot be allowed to question the safety of vaccines — no matter how rushed they are.