Today's News: July 11, 2018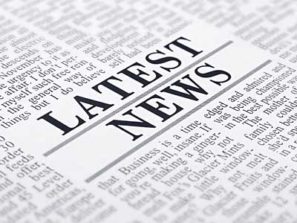 World News
Trump tells NATO leaders to increase defense spending to 4%.
Reuters – U.S. President Donald Trump told NATO leaders on Wednesday they should increase their defense spending to 4 percent of their country's economic output, double the group's current goal of two percent.
NATO allies shrugged off the demand as part and parcel of Trump's brash push for allies to spend more on their own defense at a summit in Brussels, with a quip from the alliance's chief that it should aim to meet its goal before reaching further.
India's Economy Overtakes France to Become Sixth Largest in the World
RT – India has become the world's sixth-biggest economy, pushing France to seventh place, according to recent data from the World Bank.
European Affairs Minister: Italy Must 'Be Prepared' to Exit Euro
Breitbart – Italy's minister for European affairs, Eurosceptic Paolo Savona, warned senators Tuesday that Italy must be prepared to leave the euro, and that it may not even be Italy's choice.
U.S. News, Politics & Government
University flies blackened American flag for art display…
Campus Reform – An American flag smeared with black paint is currently flying over campus at the University of Kansas as part of a nationwide art project intended as commentary on "the current political climate."
The artist has explained that the paint is intended to resemble the contours of the US, but separated into two halves to reflect "a deeply polarized country" under President Trump.
TSA screeners win immunity from flier abuse claims
Reuters – Fliers may have a tough time recovering damages for invasive screenings at U.S. airport security checkpoints, after a federal appeals court on Wednesday said screeners are immune from claims under a federal law governing assaults, false arrests and other abuses.
In a 2-1 vote, the 3rd U.S. Circuit Court of Appeals in Philadelphia said Transportation Security Administration (TSA) screeners are shielded by government sovereign immunity from liability under the Federal Tort Claims Act because they do not function as "investigative or law enforcement officers."
The majority said it was "sympathetic" to concerns that its decision would leave fliers with "very limited legal redress" for alleged mistreatment by aggressive or overzealous screeners, which add to the ordinary stresses of air travel.
Nevada to become first state to use fetanyl in execution
The Guardian – Nevada plans to carry out the first execution using fentanyl, a drug at the heart of the US opioid epidemic, on Wednesday.
The state intends to use a synthetic opioid – involved in more than 20,000 overdose deaths in 2016 alone – to kill Scott Dozier, a double murderer, after finding it difficult to obtain other drugs for Nevada's first execution in 12 years because of opposition from pharmaceutical manufacturers.
But questions have been raised about whether Nevada's department of corrections broke the law to obtain the fentanyl, and whether the multibillion dollar distribution company that provided the drug ignored evidence it was to be used in an execution.
State Dept still investigating diplomats' illnesses in Cuba, China
Infowars – U.S. officials are still investigating health problems at the U.S. embassy in Cuba, and do not know who or what was behind the mysterious illnesses, which began in 2016 and have affected 26 Americans.
SURVEY: DC, Detroit, NYC Top 'Worst-Run' Cities
CBS – Washington D.C. may be the nation's capitol, but a new survey is also calling it the "worst-run" city in America.
Personal finance website WalletHub has released its rankings for the worst big cities in the country and found that several high-profile places are at the bottom of the list when it comes to city management and operating efficiency.
Here are the 10 worst-run cities according to WalletHub's July 9 release:
Washington D.C.
Detroit, Mich.
New York City, N.Y.
San Francisco, Calif.
Gulfport, Miss.
Oakland, Calif.
Chattanooga, Tenn.
Flint, Mich.
Cleveland, Ohio
Hartford, Conn.
Economy & Business
"Shocked" China Set To Hit Back At Trump "In Other Ways"
ZeroHedge – One of the key features of Trump's newly proposed $200BN in 10% tariffs on Chinese exports, is that Beijing simply has no way to retaliate proportionately: after all the US does not export that much to China. That does not mean that Beijing is limited in its reactions: as we discussed last night, Beijing may simply increase the rate on existing tariffs, or expand quantitative tariffs to "qualitative" as Barclays suggested on Monday, or of course pursue even more drastic measures such as devaluation or dumping US assets.
And, as the WSJ writes, China is now contemplating precisely such an approach, and is planning to hit back at Trump "in other ways", such as holding up licenses for U.S. firms, delaying approval of mergers and acquisitions involving U.S. companies and ramping up inspections of American products at borders.
While a Commerce Ministry statement on Wednesday described Beijing as "shocked" by the U.S. action and said China "has no choice but to take necessary countermeasures", behind the scenes officials have described the mood as more cautious.
Specifically, senior Chinese officials are weighing how far to press the retaliation without hurting other national interests. The retaliatory measures are the kind of nontariff barriers that U.S. and European businesses have long complained about, and Beijing is actively courting allies in Europe and elsewhere to fight what officials call U.S. "trade bullying."
Average Gas Price Nears $3 a Gallon, Raising Worries for U.S. Economy
Drivers across the U.S. in May paid as much as $2.96 a gallon on average, the most since 2014
Science & Technology
Flying taxi startups got Pentagon funding
The Guardian – Two start-ups leading the race to build the first self-flying taxis are using money from the US military.
Last year, Kitty Hawk and Joby Aviation received a total of nearly $2m from the Defense Innovation Unit Experimental (DIUx), a Pentagon organization founded to help America's military make faster use of emerging technologies. Neither company, nor the DIUx, disclosed the funding at the time.
The website for Cora, Kitty Hawk's experimental air taxi, emphasizes its role in solving urban transportation challenges: "Cora is about the time you could save soaring over traffic. The people you could visit. The moments that move you."
Check-in with smile: MARRIOTT, ALIBABA trial facial recognition at hotels
Reuters – Chinese guests at Marriott International, the world's largest hotel chain, may soon be able to check in with a quick scan of their facial features.
The chain will work in a joint venture with Chinese e-commerce giant Alibaba Group to test facial recognition check-ins at two China hotels this month, the firms said on Wednesday, with ambitions for a global rollout later.
China is spearheading the use of facial recognition for everything from helping control major live events to ordering fast-food, but also bolstering a growing domestic surveillance system that has raised fears among human rights activists of privacy being invaded.
The joint venture said the new technology would help guests jump queues and cut the check-in process to less than a minute, compared to at least three minutes at a normal counter.
Health
These Are The 4 Best Plant-Based Beverages For Going Dairy-Free
Mind Body Green – We're lucky to live at a time when cutting dairy from your life doesn't have to be difficult—and can even be delicious. With such a huge variety of dairy milk alternatives out there, each one bringing different health benefits and flavors to the table, the hardest part might be choosing the right one. So, we sifted through some of the most popular plant-based beverages to help you determine which one is best for your needs.
First things first, look out for:
Organic. Generally, products with an organic label are produced without synthetic pesticides and artificial fertilizers, adhering to specific USDA standards.
Ingredients. Ideally, a plant-based beverage should be made with a short list of good-quality ingredients. Check out the label!
Sweetness level. If you want to cut added sugars out entirely, just seek out an unsweetened variety.
Cashew
Coconut
Hemp
Oat
Whole Foods Withdraws Promise to Label GMOs
Mercola – As reported by New Food Economy,7 Whole Foods' GMO labeling policy was scheduled to take effect September 1, 2018. However, in a May 18 email, Whole Foods president and CEO A.C. Gallo announced the company's labeling requirement is being "paused" in response to concerns from suppliers about having to comply with both Whole Foods' rules and those proposed by the U.S. Department of Agriculture (USDA). The public comment8 period ended July 3 and the final rule is expected to be delivered July 29.
"As the USDA finalizes the federal regulation in the coming months and the food industry assesses the impact, we do not want our Policy to pose further challenges for you and your business," Gallo writes. As reported by New Food Economy:
Lymphatic Massage Helps Immune System
Mercola – Massage is often considered to be a treat reserved for special occasions, but there's good reason to make regular massages a part of your health and fitness routine. Researchers from Cedars-Sinai Medical Center in Los Angeles revealed that massages prompt significant physical changes in your body, including boosting your immune system, your body's key defense against illness and disease.
STD 'stealth' bug which makes infertile spreading rapidly…
Daily Star – The mycoplasma genitalium bug, known as MG, makes women infertile.
One in every 100 British adults aged 18 to 44 are already thought to be infected with the bug.
Experts are warning that this figure is set to double within 10 years as it becomes untreatable.
A total of 3,000 women a year could lose the ability to have children, the British Association of Sexual Health and HIV (BASHH) said.
Please follow and like us: