Today's News: January 30, 2018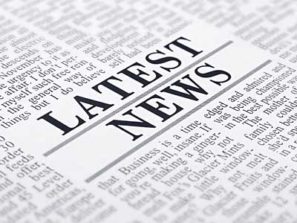 World News
Town sells $1 homes to lure new residents
CNN – Ever dreamed of owning a home in a pretty Italian village? The news you've been waiting for has finally arrived.  You can now buy one for just over a dollar.  Ollolai, a destination in the mountain region of Barbagia on the Mediterranean island of Sardinia, is selling hundreds of abandoned homes for just €1 ($1.2).  It's not the first Italian town to try the gimmick, but it seems to be the first to live up to the promise. It's also got the beauty and history needed to draw people in.  The real estate bonanza comes with a catch, though. The 200 stone-built dwellings up for grabs are in poor condition and buyers must commit to a refurbishment within three years — which will likely cost about $25,000.
U.S. News, Politics & Government
House Intel votes to release controversial Republican memo alleging FBI spying 'abuses'
The House intelligence committee voted Monday to make public a controversial GOP memo alleging the FBI and Department of Justice abused their surveillance authority to target then-presidential candidate Donald Trump and his campaign associates.
Senate rejects bill to ban abortions after 20 weeks
ABC – The Senate failed to advance a bill Monday that would have banned abortions after 20 weeks of pregnancy and would threaten providers who performed the procedure with up to five years in prison.  The restrictions would not apply in cases of rape or incest, or when abortion is considered necessary to save the life of the mother.  The Senate needed 60 votes to end debate on the legislation. The final tally was 51-46.  The bill was passed by the House in October and Republicans in the Senate had hoped to put Democratic colleagues who hail from red states on the record with the controversial vote.
Washington Committee Passes Bill to Reform Asset Forfeiture Laws; First Step to Address Federal Loophole
Activist Post – Last week, a Washington state House committee passed a bill that would improve the state's asset forfeiture laws and set the stage to close a loophole that allows state and local police to circumvent more strict state forfeiture laws by passing cases off to the feds.
Rep. Matt Shea (R-Spokane Valley) and Rep. Roger Goodman (D-Kirkland) introduced House Bill 2718 (HB2718) on Jan. 12. The legislation would take several steps to reform Washington's asset forfeiture laws. While the state could still seize assets without a criminal conviction, HB2718 would increase protection for property owners and place the burden of proof squarely on prosecutors. HB2718 would make several changes to current asset forfeiture law, explicitly providing that the burden of proof is on the seizing agency; allowing prevailing claimants to recover attorneys' fees, expenses, and damages for loss of use of property; requiring that, when ordered to return property, the seizing agency return it in the same or substantially similar condition as when seized; and making all seizing agencies subject to detailed reporting requirements.
WATCH: Activist Shows Power of 5th Amendment, Owns Cops—By Choosing to Remain Silent
The Free Thought Project – Phillip Turner has made a name for himself as a 1st Amendment activist. As TFTP has reported, Turner won a landmark decision at the U.S. Court of Appeals (5th Circuit) effectively securing the rights of all citizens in LA, MS, and TX to film police in the course of their normal duties. But some police departments, specifically Austin PD (Lamplight Village Substation), still don't get it and continue not only to infringe on citizens' rights but break the law in doing so.In a recent upload to his YouTube channel, Turner recorded himself sitting at a picnic table on public property outside Lamplight Village PD headquarters. Predictably, police officers soon arrived and began questioning the videographer and demanded he identify himself In customary fashion, Turner remained silent and refused to answer any of the officers' questions. He knew they would ask for his ID and would likely illegally search him to obtain his identification. Therefore, he did not carry his driver's license or wallet with him.
Indians removing Chief Wahoo logo from uniforms
ABC- The Cleveland Indians are dropping the Chief Wahoo logo from their uniforms next year after decades of protests and complaints that the grinning, red-faced caricature used in one version or another since 1947 is racist.  The move, announced Monday, came after protracted discussions between team owner Paul Dolan and baseball Commissioner Rob Manfred.
Amazon, Berkshire Hathaway, JPMorgan Chase to tackle employee health care costs, delivery
USA Today – Amazon, Berkshire Hathaway and JPMorgan Chase & Co. are combining efforts to improve health care and lower its cost for their hundreds of thousands of U.S. employees.  The three companies announced Tuesday they are teaming up to explore "ways to address healthcare for their U.S. employees, with the aim of improving employee satisfaction and reducing costs," according to a news release about the venture.
Science & Technology
Facebook's app for kids draws criticism from parents
The Christian Science Monitor – On Tuesday, a group of parenting organizations and advocates sent a letter to Facebook urging it to end its new messaging app for kids. The app allows children under the age of 13 to chat using their parents accounts, but critics worry it exploits young users.
Health
Vaccine industry in PANIC MODE as *vaccinated* children keep dying from the flu all across America
Children are dying from the flu all across America, according to media reports. What the media isn't reporting, however, is how many of the children who died were also vaccine recipients. Make no mistake: If only unvaccinated children were dying from the flu, that would be the headline everywhere: "Unvaccinated Children Dying Across America" or even "Flu Shot Saves Children from Deadly Influenza." But of course you're not seeing those headlines for the simple reason that vaccinated children are among those who are being killed by this year's flu.
"The dominant Influenza strain this year is H3N2. This particular strain has a history of causing more hospitalizations and more deaths," reports The Organic Prepper. "In addition to H3N2 producing a more serious infection in general, this year's particular H3N2 influenza virus is particularly virulent."  This year's flu has reportedly killed 44,116 people, according to the CDC. The number of children so far killed by this year's flu is 37, say CDC statistics. The flu vaccine, widely touted by the clueless media as being some sort of magical "bulletproof vest" against influenza infections, is approaching zero effectiveness.
Keep Your Health in Check With Cinnamon
Mercola – There is more to this spice than its comforting smell. Cinnamon has high amounts of calcium, fiber and manganese, as well as antibacterial, antifungal, antimicrobial, antiviral and antioxidant properties.
It's highly useful for:
Enhancing antioxidant defenses
Exhibiting anti-inflammatory properties
Enhancing cognitive function
Improving brain health
Supporting weight loss
Helping soothe sore throat and/or coughs
Keeping cancer at bay
Preventing heart disease
Alleviating ADHD symptoms
Helping diabetes patients
Most people know cinnamon because it's a popular ingredient in pastry.  Did you know, however, that cinnamon can be utilized for medicinal purposes as well? This spice is known to help in treating muscle spasms, vomiting, diarrhea, infections, appetite loss, erectile dysfunctions and colds, as well as help prevent ailments such as urinary tract infections, tooth decay and gum disease.
Here are other brilliant ways to use cinnamon.
Athlete's foot solution
Nausea relief
Hair mask
Natural bronzer
Massage or baths
Ant repellent
Holiday home décor
Former CDC Director that Approved Gardasil Vaccine and Became Head of Merck's Vaccine Division Named "Woman of the Year"
Health Impact News – It has recently been reported that Merck Pharmaceutical Company's leading lady, Dr. Julie Gerberding, has won yet another impressive title, being named Woman of the Year 2018.  Since the Gardasil vaccine was approved while Gerberding was head of the CDC, many young girls who have received the Gardasil shots have gone into pre-mature menopause, suffering from Primary Ovarian Failure.  Some would ask the question: Since Gerberding is now in charge of "population health" at a pharmaceutical company and is being recognized as making "vaccines increasingly more available and affordable to people in emerging markets and some of the most resource-limited countries in the world," was this part of the plan all along with the Gardasil vaccine?  Others would ask, since the Gardasil vaccine is one of the most controversial vaccines in the world, with many lawsuits currently being litigated for injuries and deaths outside the U.S., and many countries outside the U.S. no longer recommending the vaccine, would it be more appropriate to name Dr. Julie Gerberding "one of the most evil people in medicine today," as did the website Medicine News in 2016?
Please follow and like us: