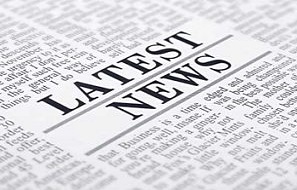 World News

U.S. State Department Email From 2012 States "al-Qaeda Is On Our Side In Syria"
Activist Post – For the abundance of evidence pointing to the fact that the United States and its "allies" control the terror group al-Qaeda and use it for their own purposes both at home and abroad, it seems many observers have a hard time swallowing such a bitter pill. There was a time, however, when, in internal emails, then Secretary of State Hillary Clinton's Deputy Chief of Staff and Director of Policy Planning, Jake Sullivan, admitted to the Secretary that "AQ is on our side in Syria."
The email, sent to Clinton on February 12, 2012 and subsequently exposed by WikiLeaks, referenced a previous email that Sullivan had apparently sent to Clinton from the Executive Secretariat at the Operations Center. The email, among other things, contained an update on recent violence and statements made by al-Qaeda leader Ayman al-Zawahiri. For instance, the email reads,
ATTACKS RESUME IN HOMS (U) Sporadic rocket and gunfire killed at least four people in the Baba Amr neighborhood of Horns, following a partial day's lull in violence. Syrian security forces permitted some families in mainly Sunni Muslim opposition areas to leave.Reuters) UNCLASSIFIED U.S. Department of State Case No. F-2014-20439 Doc No. C05789138 Date: 10/30/2015 AL-ZAWAHIRI URGES MUSLIM SUPPORT FOR OPPOSITION (U) Al-Qaida leader al-Zawahiri called on Muslims in Turkey and the Middle East to aid rebel forces in their fight against supporters of Syrian President Asad in an interne [sic] video recording. Al-Zawahiri also urged the Syrian people not to rely on the AL, Turkey, or the United States for assistance.euters [sic])

Venezuela opposition leader declares himself interim president
Al Jazeera – US recognises Juan Guaido as Venezuela's acting president after the opposition leader swore himself in as leader.
Venezuela opposition leader Juan Guaido declared himself the country's interim president on Wednesday before thousands of demonstrators cheering in support.
"I swear to formally assume the powers of the Presidency of Venezuela," the 35-year-old politician said as he raised his right hand.
The move comes as tens of thousands march around Venezuela demanding that Nicolas Maduro steps down from power. Counter-rallies are also being held.
Maduro was sworn in for a contested second term two weeks ago but has been met by international condemnation.
>> Related: Rival protests held in Venezuela as pressure mounts on Maduro

Davos Economic Forum: Dell CEO Rejects Ocasio-Cortez's Tax Plan
Breitbart – Speaking before the World Economic Forum in Davos Switzerland on Wednesday, Dell CEO Michael Dell rejected Rep. Alexandria Ocasio-Cortez's (D-NY) proposed 70 percent tax rate on earnings above $10 million.
"I'm not supportive of it," Dell replied when asked about the freshman congresswoman's tax plan, adding that he doesn't believe it will "help the growth of the U.S. economy."
Earlier Wednesday, Ray Dalio, founder of the world's largest hedge fund, poured cold water on the proposal at Davos, warning that it could have a negative impact on the economy. "How tax rates are changed will have a huge effect on incentives and could have a huge effect on capital flows, and that will have big effects on markets and economies," the Bridgewater boss told CNBC "It's going to be a bigger market-influencing issue than people now realize.".

UN Demands Illegal Aliens Get 'Equal Access' to Healthcare
Breitbart – The UN World Health Organisation (WHO) is demanding Europe create "culturally sensitive, refugee-friendly healthcare systems" which provide equal access to public health services for third world migrants "regardless of their legal status".
In its first report on the health of non-European migrants living on the continent, WHO Europe cites "xenophobia" and "sovereignism" — the defence of national sovereignty — as "major" barriers in the way of establishing "refugee- and migrant-friendly healthcare systems" across the entire region.
According to the globalist heath body, which says it is "making progress in implementing its goals", Europe should provide "quality and affordable health coverage as well as social protection for all refugees and migrants regardless of their legal status" through systems which are "culturally and linguistically sensitive".

U.S. News, Politics & Government

Donald Trump Informs Nancy Pelosi He Will Not Cancel State of the Union Address
Breitbart – President Donald Trump informed Nancy Pelosi on Wednesday that he still planned on attending his State of the Union address next week.
The president said that despite Pelosi's concerns about security during the partial government shutdown, the Department of Homeland Security and the Secret Service informed him that there would be no problems.
"I look forward to seeing you on the evening on January 29th," he wrote. "It would be so very sad for our country if the State of the Union were not delivered on time, on schedule and very importantly, on location!"

DHS reports cyberattack on fed websites
Washington Examiner – he Department of Homeland Security warned of a recent cyberattack directed at the agency in an "emergency directive" issued Tuesday.
"[A]ttackers have redirected and intercepted web and mail traffic, and could do so for other networked services," according to the directive.
The attack is believed to be out of Iran, according to ZDNet.

Uncle Sam Wants Your DNA: The FBI's Diabolical Plan to Create a Nation of Suspects
The Rutherford Institute – "As more and more data flows from your body and brain to the smart machines via the biometric sensors, it will become easy for corporations and government agencies to know you, manipulate you, and make decisions on your behalf. Even more importantly, they could decipher the deep mechanisms of all bodies and brains, and thereby gain the power to engineer life. If we want to prevent a small elite from monopolising such godlike powers, and if we want to prevent humankind from splitting into biological castes, the key question is: who owns the data? Does the data about my DNA, my brain and my life belong to me, to the government, to a corporation, or to the human collective?"―Professor Yuval Noah Harari
Uncle Sam wants you.
Correction: Uncle Sam wants your DNA.
Actually, if the government gets its hands on your DNA, they as good as have you in their clutches.
Get ready, folks, because the government— helped along by Congress (which adopted legislation allowing police to collect and test DNA immediately following arrests), President Trump (who signed the Rapid DNA Act into law), the courts (which have ruled that police can routinely take DNA samples from people who are arrested but not yet convicted of a crime), and local police agencies (which are chomping at the bit to acquire this new crime-fighting gadget)—is embarking on a diabolical campaign to create a nation of suspects predicated on a massive national DNA database.
As the New York Times reports:
"The science-fiction future, in which police can swiftly identify robbers and murderers from discarded soda cans and cigarette butts, has arrived. In 2017, President Trump signed into law the Rapid DNA Act, which, starting this year, will enable approved police booking stations in several states to connect their Rapid DNA machines to Codis, the national DNA database. Genetic fingerprinting is set to become as routine as the old-fashioned kind."
Referred to as "magic boxes," these Rapid DNA machines—portable, about the size of a desktop printer, highly unregulated, far from fool-proof, and so fast that they can produce DNA profiles in less than two hours—allow police to go on fishing expeditions for any hint of possible misconduct using DNA samples.
Journalist Heather Murphy explains: "As police agencies build out their local DNA databases, they are collecting DNA not only from people who have been charged with major crimes but also, increasingly, from people who are merely deemed suspicious, permanently linking their genetic identities to criminal databases."
Suspect Society, meet the American police state.
Every dystopian sci-fi film we've ever seen is suddenly converging into this present moment in a dangerous trifecta between science, technology and a government that wants to be all-seeing, all-knowing and all-powerful.
By tapping into your phone lines and cell phone communications, the government knows what you say.
By uploading all of your emails, opening your mail, and reading your Facebook posts and text messages, the government knows what you write.
By monitoring your movements with the use of license plate readers, surveillance cameras and other tracking devices, the government knows where you go.
By churning through all of the detritus of your life—what you read, where you go, what you say—the government can predict what you will do.
By mapping the synapses in your brain, scientists—and in turn, the government—will soon know what you remember.
And by accessing your DNA, the government will soon know everything else about you that they don't already know: your family chart, your ancestry, what you look like, your health history, your inclination to follow orders or chart your own course, etc.
Of course, none of these technologies are foolproof.
Nor are they immune from tampering, hacking or user bias.
Nevertheless, they have become a convenient tool in the hands of government agents to render null and void the Constitution's requirements of privacy and its prohibitions against unreasonable searches and seizures.
Consequently, no longer are we "innocent until proven guilty" in the face of DNA evidence that places us at the scene of a crime, behavior sensing technology that interprets our body temperature and facial tics as suspicious, and government surveillance devices that cross-check our biometrics, license plates and DNA against a growing database of unsolved crimes and potential criminals.
The government's questionable acquisition and use of DNA to identify individuals and "solve" crimes has come under particular scrutiny in recent years.

Economy & Business

Beijing says China and US are 'mutually indispensable'
Al Jazeera – Speaking at the World Economic Summit, Chinese Vice President Wang Qishan says neither side can do without the other.
China and the United States cannot do without one another, one of Beijing's most senior officials said as the world's two biggest economies struggle to end a damaging trade war.
"The Chinese and US economies are mutually indispensable, so their relations must be mutually beneficial and win-win," Chinese Vice President Wang Qishan said at the World Economic Forum in Davos on Wednesday.
Bitcoin ATMs Now Number Over 4,000 Worldwide Despite Crypto Price Drop
ZeroHedge – Rather than carrying around cash and cards, you can just tap your phone to pay. Currently, the three most established systems are from Apple, Samsung and Google. Mobile payment systems use a method called tokenization to keep card details secure. Once you add your card to the app, it generates a virtual account number, and your real card is never given to the merchant. The card network then verifies the payment. If you lose your phone, all three allow you to remotely wipe the device which will also remove all of your card details. So if waving your phone like a wand to make a payment at your favorite store doesn't wow you, the solution may be right under your nose. But what will make this futuristic technology that is already present, even better?
First it was automated tellers in 1969, and now fifty years later there is another change, and it's not in traditional banking.

Sterling hits 2-month high as Labour signals Brexit delay support
Al Jazeera – Britain's pound sterling rose above $1.3 after the British opposition Labour Party said it was "highly likely" to back any attempt by politicians to prevent a disorderly, no-deal Brexit.

Science & Technology

Google Donates $3.1 Million to Wikipedia Despite Misinformation Controversies
Breitbart – Google is donating over $3 million to Wikipedia parent company Wikimedia as part of a new partnership between the two companies, despite several controversies in 2018 surrounding misinformation in Google search results taken from Wikipedia.
In a statement, The Wikimedia Foundation announced its partnership "with Google on a set of initiatives to support a shared commitment of making information more accessible to more people around the world."
"Through these partnerships, we'll be working together to create new and expanded programs to empower editors to create local language content on Wikipedia, as well as developing improved translation tools," Wikimedia announced. "To strengthen and support Wikipedia and its mission for generations to come, Google.org will also be contributing $1.1 million to the Wikimedia Foundation and $2 million to the Wikimedia Endowment."

Health

Is milk healthy? Canada's new food guide says not necessarily
BBC – Canada has released a new food guide, and one thing is noticeably missing – a daily dose of dairy.
The guide does away with food groups entirely, and instead encourages people to eat a variety of unprocessed foods.
The last time the food guide was updated was in 2007, and the version unveiled on Tuesday took three years of consultations.
The changes have been praised by advocates for plant-based diets, but have raised the ire of the dairy lobby.
Canada's food guide provides Canadians with nutritional advice for optimal health.
The latest edition does away with many standard elements, like food groups, serving sizes and the recommendation that 100% fruit juice can substitute whole fruits.

Coke Caught Influencing Health Policy Again, Increasing Obesity
Mercola – In 2015, Coke was caught manipulating policy through the Global Energy Balance Network. They then redirected their efforts to emerging markets such as China, as soda sales in the U.S. began dropping.
As oversight is limited in China, the International Life Sciences Institute (ILSI) — a corporate funded organization founded by a former senior vice president from Coke — has been able to keep their offices with China's Center for Disease Control and Prevention.
Big Soda's core message has been that the obesity epidemic is driven by a lack of activity, as opposed to indulging in sugar-based foods and beverages, despite overwhelming scientific evidence you will never be able to out-exercise your diet.
The health initiative, Healthy China 2030, which hopes to change habits and improve the health of a nation now carrying the largest population of overweight people, shows evidence of influence by soda companies as it stresses exercise and downplays nutrition.
Drinking just one soda a day may increase your risk of stroke, dementia, obesity and metabolic syndrome, while choosing coffee, tea or juicing delivers energy and health benefits, without damage triggered by soda

Ginkgo biloba shows potential value in the treatment of over 100 diseases
NaturalNews – The ginkgo biloba tree might not give off the most pleasant smell, but hiding beneath its rancid odor is the power to heal more than 100 different diseases. Referred to as a "living fossil" because it lacks close living relatives, the species can trace its roots back to the age of dinosaurs more than 270 million years ago. Let's take a look at some of this powerful tree's most useful benefits.
A ginkgo tree can live for as long as 1,000 years, so it's not surprising that it can enhance your longevity in some ways, too. Its leaves have been used in Chinese medicine since at least 2800 B.C., but one of its most important modern uses is in enhancing cognition to fight dementia and Alzheimer's Disease.
A meta analysis of nine trials revealed that a standardized Ginkgo biloba extract is more effective than a placebo in improving the cognition of people suffering from dementia and Alzheimer's disease while also improving their daily life activities. In fact, the researchers believe it could be just as good – if not better – than other current dementia treatment options.
Another meta analysis involving 21 trials found that it could improve thinking in those with mild cognitive impairment, and it enhanced the efficacy of conventional drugs. Meanwhile, a different meta analysis revealed that taking 249 milligrams of Ginkgo biloba extract daily was enough to slow cognitive decline.
What makes it particularly attractive for helping those with cognition problems is that, unlike conventional medication, it is quite safe. Studies comparing the herb with donepezil, a common Alzheimer's medication, found that although all three groups – ginkgo biloba only, donepezil only, and ginkgo biloba plus donepezil – noted similar improvements, the rate of adverse events was significantly higher in those taking the drug versus the herb.