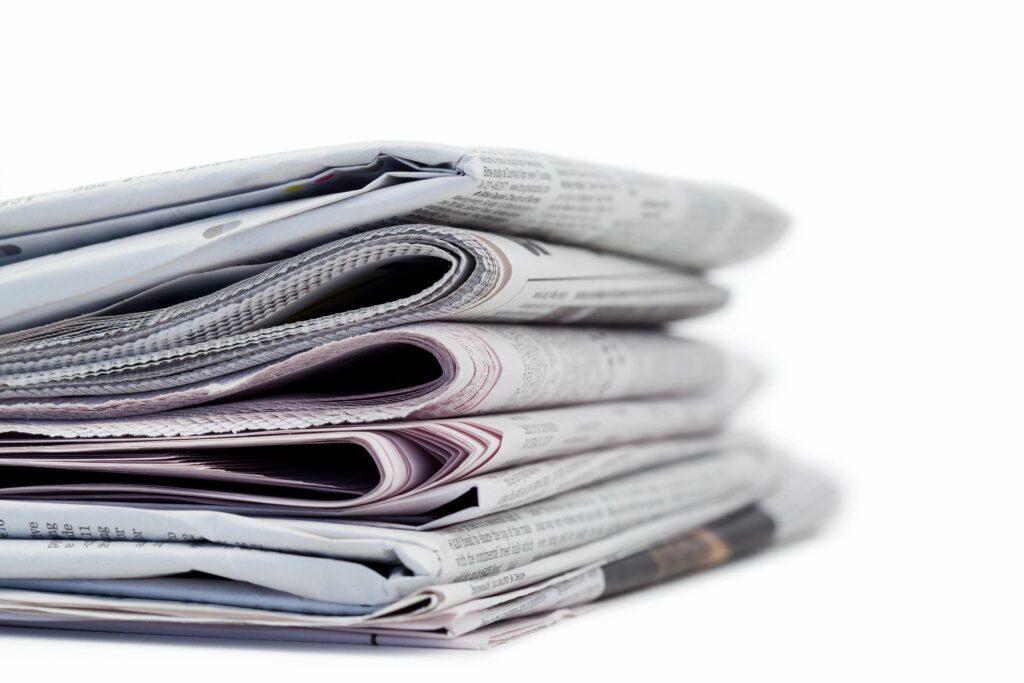 World News
ZeroHedge – Top government officials in Pakistan are urging calm after the entire country was plunged into darkness on Saturday night due to a breakdown in the national power grid.
"A countrywide blackout has been caused by a sudden plunge in the frequency in the power transmission system," Pakistan's Power Minister Omar Ayub Khan announced, according to Reuters.
The blackout is nearly unprecedented as it has impacted over 200 million people across every city, town and village. The last power grid shutdown approaching this size hasn't been seen since 2015. 
According to CNN reporting:
In a statement, the Ministry of Energy said that, according to an initial report, there had been a fault at the Guddu Thermal Power Plant in Pakistan's southern Sindh province, which had caused power plants across the country to shut down.
…Efforts are now underway to restore power to various parts of the country. Large swathes of Karachi, the largest city in Pakistan, still do not have power, according to information shared by K-Electric, the company supplying power to the city.
The report further quoted residents who were witnessing hours-long lines outside gas stations where people were hoping to fuel generators. 
"There are long lines outside petrol pumps in the city, cars are queuing as people buy fuel for their back up generators. I was in the line, people have been waiting for hours with petrol cans in hand," one Karachi resident said.
A Pakistan airline industry official had said, "All major airports in the country have back up generators," while noting airports and flights remained operational. 
As of early Sunday evening (local time) Pakistan's energy minister said that power had been restored to much of the country, and faulted a significant technical issue. 
Beijing also considering changes to the electoral system, in an effort to further curtail the influence of the territory's Democrats.
Al Jazeera – The arrest of more than 50 Democrats in Hong Kong last week intensifies a drive by Beijing to stifle any return of a populist challenge to Chinese rule and more measures are likely, two individuals with direct knowledge of China's plans told the Reuters news agency.
While stressing that plans had not been finalised, the individuals said it was possible that Hong Kong elections – already postponed until September on coronavirus grounds – could face reforms that one person said were aimed at reducing the influence of Democrats.
Both individuals, who have extensive high-level experience in Hong Kong affairs and represent Beijing's interests, spoke on condition of anonymity.
Beijing's involvement was "substantial" in driving and coordinating actions with the Hong Kong government, said one of the individuals, a senior Chinese official.
He told Reuters the latest arrests were part of a wave of ongoing actions to silence activists and to "make sure Hong Kong doesn't slide back to what we saw 18 months ago," when enormous demonstrations marked the boldest public revolt against China's leaders since the Tiananmen Square protests in Beijing in 1989.
Guardian – International travellers will need to present a negative Covid-19 test to enter England from 4am on Friday.
The government confirmed the start date on Tuesday morning after announcing the plans last week. Passengers will be required to take a test in the 72 hours before departure by plane, train or ferry, and provide evidence of a negative result or be refused permission to board.
The move comes in response to the worsening incidence of transmission around the world and particularly the emergence of new coronavirus variants, ministers said.
Arrivals will still need to isolate for 10 days in the UK, or opt into the test-to-release programme, which potentially allows people to leave quarantine from the fifth day with a fresh negative test.
U.S. News, Politics & Government
National File – Cumulus Media, America's third largest owner of AM and FM radio stations, is threatening to fire show hosts who question the results of the 2020 Presidential Election on air.
Cumulus, whose stations are home to household names such as Mark Levin, Chris Plante, and Dan Bongino,  reaches over a quarter of a billion listeners every month, with programming broadcast through 416 company-owned-and-operated stations, as well as an additional nearly 8,000 affiliates through Westwood One, a subsidiary of Cumulus.
"We need to help induce calm NOW," wrote Brian Phillips, Vice President of Content in an internal memo, issued last Wednesday.
Cumulus and Westwood One "will not tolerate any suggestion that the election has not ended," Phillips continued, as the "election has been resolved and there are no alternate acceptable paths."
"If you transgress this policy, you can expect to separate from the company."
Cumulus' new guidelines appear to be in step with a seemingly countless number of other media corporations nationwide, who have long been accused of quashing dissent through intimidation and retribution as well as outright censorship.
NaturalNews – Foreign Agent Registration Act (FARA) filings from the Department of Justice (DoJ) show that nearly every mainstream media outlet in the West has been broadcasting "favorable coverage" of communist China in exchange for "private dinners" and "sponsored trips."
The China-United States Exchange Foundation (CUSEF), which is funded by the Chinese Communist Party (CCP), has maintained a close relationship with media outlets like CNN, The New York Times and The Washington Post, which continue to "disseminate positive messages" about China in exchange for the gifts they receive from the communist Chinese regime.
Other mainstream media outlets on the dole from China include MSNBC, Forbes, the Financial Times, Reuters, Bloomberg, ABC News, the Economist, The Wall Street Journal, TIME magazine, the Los Angeles Times, AFP, The Hill, The Atlantic and BBC.
CUSEF also targets American colleges and universities with offers of funding for policy research, high-level dialogues and exchange programs, so long as these institutions do the bidding of China and cast the communist country in a positive light.
A report from the United States government explains that the goal of CUSEF and other associated people and groups is "to co-opt and neutralize sources of potential opposition to the policies and authority of its ruling Chinese Communist Party."
"The United Front strategy uses a range of methods to influence overseas Chinese communities, foreign governments, and other actors to take actions or adopt positions supportive of Beijing's preferred policies," it further adds.
Mainstream media really is a communist Chinese propaganda front
After forging an agreement with the American lobbying firm BLJ many moons ago, CUSEF set out to "effectively disseminate positive messages to the media, key influencers and opinion leaders, and the general public" about China and the CCP.
With BLJ's help, CUSEF has been providing journalists and journalism students with "familiarization trips" to China, which involve plenty of wine and dine experiences that propagate the illusion that communist China is a great place to be run by great people.
In 2009 alone, CUSEF was able to generate 28 media placements as a result of four journalist visits. BLJ was also able to secure "the publication of 26 opinion articles and quotes within 103 separate articles" on behalf of CUSEF that same year.
These op-ed pieces were published by media outlets like Newsweek, The Nation, The Chicago Tribune, the National Journal, Congressional Quarterly, U.S. News & World Report and the Washington Note.
On average, BLJ's efforts "directly contribute to or influence" three articles "per week," The National Pulse reports.
While some institutions of higher learning such as The University of Texas at Austin made the decision to divest from CUSEF due to its CCP ties, the same cannot be said for media outlets like The New York Times and The Wall Street Journal, both of which continue to participate in "private dinners" at the home of BLJ's CEO.
Other media outlets that, according to a 2012 filing, do the same include Forbes Asia, the Financial Times, Thomson Reuters, Bloomberg, the Economist, Newsweek, the Nation, ABC News and CNN.
NPR (National Public Radio), which is funded with American taxpayer dollars, has likewise sent its journalists to China to meet with CUSEF officials.
While UT-Austin may have divested from CUSEF, many other colleges and universities across America have not. In fact, many of them continue to churn out pro-China curriculum and communist influence on impressionable students, much like the mainstream media does to everyone else.
According to Foreign Policy magazine, CUSEF is "a registered foreign agent bankrolled by a high-ranking Chinese government official with close ties to a sprawling Chinese Communist Party apparatus that handles influence operations abroad."
Director of Army Staff disputes Capitol Police chief account of National Guard deployment
The Hill – Lt. Gen. Walter Piatt, the director of the Army Staff, on Monday disputed former Capitol Police Chief Steven Sund's account of how and when the National Guard was deployed to assist with Wednesday's Capitol riots, saying that he did not push back against calls for deployment.
The top Army official contradicted what Sund told The Washington Post occurred on a conference call between officials. Piatt said that "as soon as" Army Secretary Ryan McCarthy received the request from the Capitol Police to deploy the National Guard, "he ran to the Acting Secretary of Defense's office to request approval."
The former Capitol Police chief had said Piatt told him that he couldn't immediately recommend McCarthy authorize the deployment as pro-Trump rioters stormed the building.
Fox – One of President-elect Biden's top Cabinet appointees earned more than $700,000 over two years as the head of a leading liberal nonprofit, her financial disclosures reveal.
Neera Tanden, Biden's nominee to lead the Office of Management and Budget (OMB), disclosed earning $731,528 from the Center for American Progress (CAP) for the last two years, along with thousands in investments and speaking fees, according to the documents. That amounts to about $365,000 a year.
The New York Times first reported on the earnings last week.
According to Salary.com, the average salary for the CEO of a nonprofit ranges from $130,425 to $222,326. But a 2016 study by Charity Navigator determined that CEO salary tends to vary according to the organization's expenses. Tanden's group had a $49.7 million budget, according to its 2019 annual report.
A longtime Democratic operative, Tanden worked on former Secretary of State Hillary Clinton's two presidential campaigns. Under former President Obama, she also helped draft the Affordable Care Act legislation as an adviser to Health and Human Services Secretary Kathleen Sebelius. She previously described CAP's mission as becoming the "central hub of the Trump resistance."
Washington Post – The New York State Bar Association will consider expelling President Trump's personal lawyer Rudolph W. Giuliani, and a state lawmaker is seeking his disbarment after inflammatory comments during a rally preceding last week's deadly riot inside the U.S. Capitol.
Hours before the pro-Trump mob breached security and stormed the building, Giuliani encouraged the president's loyalists to fight the election results "by combat." Five people, including a Capitol Police officer, died during the attempted insurrection.
In a statement Monday, the bar association said it has received "hundreds of complaints in recent months" about the former New York mayor and his failed bid to help Trump overturn his loss to Joe Biden.
Mail Online –  Rioter who stole Speaker of the House Nancy Pelosi's lectern during violent protests at the Capitol last week was released on $25,000 bail on Monday – and his attorneys say he was in DC during the protest to 'witness history'.
Florida father-of-five Adam Christian Johnson, 36, who was photographed at Wednesday's chaotic riot walking out of the Capitol carrying Pelosi's lectern, was released from jail around 1pm on Monday.
He had been arrested Friday night on a federal warrant and was booked into jail in Pinellas County. He faces three counts of entering or remaining in a restricted building without lawful authority, theft of government property and violent entry and disorderly conduct on Capitol grounds. 
On Monday night Johnson's lawyers David Bigney and Dan Eckhart were grilled by CNN host Chris Cuomo on Cuomo Prime TIme and they defended their client saying, 'You always can't judge a book by its cover.' 
When Cuomo asked Eckhart why Johnson deserves his defense, he replied: 'You've got the photos and a lot of things on social media where they're demonizing Mr. Johnson. It is really a mischaracterization.'
NaturalNews – New data compiled by a non-profit political unrest monitoring group reveals that at least 25 Americans died in 2020 while participating in George Floyd "protests" and other associated political "demonstrations." Most people never heard about any of it, though, because the mainstream media completely ignored it, even as it now bellyaches about the so-called "insurrection" that took place at the Capitol building.
The Armed Conflict Location and Event Data (ACLED) project found that in 2020, 11 people died while participating in political demonstrations, along with another 14 who died in other incidents linked to political unrest. Nine people died specifically while attending Black Lives Matter (BLM) "protests," while two conservatives were reportedly killed at pro-Trump "patriot rallies."
What this important data further shows is that long before the Capitol "siege" took place, cities all across the country were destroyed, property was ravished and dozens of American lives were tragically lost. And the left-wing media is directly to blame for inciting said violence while egging on "protesters" to tear apart the country under the guise of advancing "social justice."
In reporting on the data, The Guardian (United Kingdom) made sure to add the caveat that despite all the violence and chaos, most of the BLM "demonstrations" that took place across the U.S. after George Floyd's death were "peaceful," or so they claim.
Newsmax – Republican Sens. Ted Cruz and Josh Hawley could be put on the no-fly list if they are found liable for inciting the riot at the Capitol last week in which five people died, House Homeland Security Committee Chair Bennie Thompson told SiriusXM's "The Joe Madison Show."
The Mississippi Democrat said there was "no question about" putting someone who was liable for the riots on the no-fly list, although it is unclear how quickly this could be done.
A day after the siege, Thompson urged the Transportation Security Administration and FBI to place the Capitol rioters on the no-fly list, according to Newsweek.
Newsmax – Sheldon Adelson, the Las Vegas casino mogul and prominent donor to  Republican causes has died at 87, his company announced Tuesday.
Adelson died from complications related to treatment for non-Hodgkin's Lymphoma, the Las Vegas Sands casino said in a press release.
The company had announced last week that Adelsion was taking a leave to resume treatment for his illness. 
At one point the third richest man in the world, Adelson brought singing gondoliers to the Las Vegas Strip and went all-in betting Asia would be a bigger jackpot than Sin City.
He was born in 1933 to Jewish immigrants, and raised with two siblings in a Boston tenement.  At age 12, he began selling newspapers on street corners. By 16, he ran a candy vending-machine business.
The chairman and CEO of the Las Vegas Sands Corporation brought singing gondoliers to the Las Vegas Strip and foresaw correctly that Asia would be an even bigger market. In 2018, Forbes ranked him No. 15 in the U.S., worth an estimated $35.5 billion.
"If you do things differently, success will follow you like a shadow," he said during a 2014 talk to the gambling industry in Las Vegas.
Economy & Business
Newsmax – Miami Mayor Francis Suarez is open to the possibility of putting a small percentage of his city's treasury reserves in bitcoin.
Late last month, Suarez had tweeted he was "definitely open to exploring it."
His comments came in response to a tweet by Anthony Pompliano, identified by Bitcoin.com as a Morgan Creek Digital partner. Pompliano had written: "Retweet this if you would move to Miami if Mayor @FranisSuarez put 1% of the city's treasury reserves in Bitcoin."
Bitcoin.com reported Suarez has been discussing "being able to use bitcoin and other cryptos to pay property taxes and city fees."
Yahoo News reported Suarez has been pushing for those Silicon Valley companies unhappy with California's taxes and regulations to move to Miami. It noted the cryptocurrency angle could be part of the strategy in that effort.
RT – Global prices for crude were pushed to new multi-month highs as the recent bounce by the US dollar appeared to lose its steam, increasing the appeal of commodities priced in the currency.
Deliveries of the global benchmark, Brent, had risen 1.2 percent for March to $56.33 per barrel at 2:16pm GMT. West Texas Intermediate (WTI) crude for February grew 1.13 percent to $52.84 per barrel.
The ICE US Dollar Index, which tracks the greenback against a basket of six major currencies, was flat after bouncing from a two-and-a-half-year low.
Breitbart – Deutsche Bank AG has reportedly decided to cut ties with President Donald Trump as well as his private companies following the unrest at Capitol Hill last week.
The German lender has been joined by the New York-based Signature Bank, which also announced that it would be ending its business relationship with the President.
Bloomberg News reported on Tuesday that two insiders within Deutsche Bank — who remained anonymous ostensibly due to banking regulations — confirmed that the German banking giant would no longer conduct any further business with President Trump or his company.
There will still be some relationship between the bank and the President, however, as he reportedly owes Deutsche Bank some $340 million in outstanding loans. The bank has served as a lender for President Trump since the 1990s and has lent some $2 billion during their business relationship.
The day after the events at the Capitol, the head of Deutsche Bank Americas, Christiana Riley wrote on LinkedIn: "Yesterday was a dark day for America and our democracy."
"We are proud of our Constitution and stand by those who seek to uphold it to ensure that the will of the people is upheld and a peaceful transition of power takes place," she added.
Ahead of the presidential election, Reuters reported that the bank was "eager" to sever ties with the president, after being caught up in the Russia collusion narrative for years and being forced to testify in congressional hearings during the probe.
Democrat Senator Elizabeth Warren — who serves on the Senate's banking committee — said in November that she planned on continuing investigating the bank into the upcoming administration.
"You bet I'm going to continue to fight for accountability and strong enforcement of our banking laws, especially for giant institutions like Deutsche Bank," she said.
Science & Technology
AP – Twitter says it has suspended more than 70,000 accounts associated with the far right QAnon conspiracy theory following last week's U.S. Capitol riot.
The social media company said Tuesday that given the events last week in Washington, D.C., where a mob of pro-Trump loyalists tried to violently storm the Capitol building, it was taking action against online behavior "that has the potential to lead to offline harm."
In many cases, a single individual operated numerous accounts, driving up the total number of affected accounts, the company said in a blog post.
"These accounts were engaged in sharing harmful QAnon-associated content at scale and were primarily dedicated to the propagation of this conspiracy theory across the service," the company said.
Breitbart – Facebook on Monday blocked former Rep. Ron Paul (R-TX) from managing his own Facebook page. The libertarian figurehead shared a screenshot of a message Facebook sent to him.
Paul tweeted, "With no explanation other than 'repeatedly going against our community standards,' @Facebook has blocked me from managing my page. Never have we received notice of violating community standards in the past and nowhere is the offending post identified."
Washington Examiner – A handful of Big Tech companies moved to take down social media platform Parler over the weekend, but it appears to have found a new company to help try to keep its website running.
On Monday, Parler registered its domain and server to be hosted by Epik, an internet webhosting company known for working with right-leaning websites. Gab, another social media platform popular with conservatives, also uses Epik. A web domain search shows that Parler is now registered with Epik.
Epik put out a statement on Monday claiming it had no discussion of providing future services to Parler. Epik did acknowledge, however, that Parler was "working on satisfying the requested terms placed upon them."
Epik also defended Parler and said that it was being unfairly treated in comparison to its larger competitors Twitter and Facebook, which create an "undeniable double standard" when it comes to their policing and enforcement of content.
Gateway Pundit – This past week Amazon Web Services (AWS) shut down Twitter competitor, Parler, because AWS didn't like Parler's policy of providing for free speech.  Meanwhile AWS is again petitioning to run the Pentagon's Defense System.
We reported in July that Amazon banned censorship documentary "Killing Free Speech":
Then we saw last week that Amazon Web Services (AWS) kicked Parler off its web servers, shutting the platform down:
This same company, AWS, is again petitioning the courts to be awarded the highly contested JEDI contract:
Amazon Web Services is taking another run at getting the court to set aside the Pentagon's 10-year, $10 billion Joint Enterprise Defense Infrastructure cloud contract award to Microsoft.
According to an updated lawsuit filed in the Court of Federal Claims, AWS' revised proposal – a corrective action that took place while the case was on remand — was tens of millions of dollars less than what Microsoft offered. Additionally, AWS claims the Defense Department's choice reflects the long-standing animus of President Donald Trump toward Jeff Bezos, founder of AWS parent company Amazon.
"[T]hese errors did not occur in a vacuum," the lawsuit states. "Instead they can be best explained as the latest manifestation of President Trump's determination to steer the JEDI contract away from AWS."
The revised complaint is dated Oct. 23 and was released with redactions on Dec. 15. DOD publicly announced the re-award to Microsoft on Sept. 4. The contract was originally awarded to Microsoft in October, 2019. The request for proposals was released in the summer of 2018 and the structure of the single-award enterprise cloud contract was developed the year before that.
Does it seem like a good idea to give a large defense contract to a company that shuts down other companies because it wants to?
And now you know why there has been a push to have all of the digital services live "in the cloud" instead of companies and people owning their own infrastructure
Investment Watch Blog – Facebook bans "potentially violent content" "Stop the Steal" before Inauguration Day on January 20, including a temporary large-scale ban on phrases associated with the MAGA crowd that stormed the Capitol building on January 6th. The policy, detailed in a post published Monday by Facebook Vice Presidents Guy Rosen and Monika Bickert (check the early life section), includes any content that contains the words "Stop the Steal".
CNN:
Facebook will begin removing all content that mentions the phrase "stop the steal," a full 69 days after Election Day.
The social media giant said in a blog post that it will ramp up enforcement against the phrase beca
In addition to the "indefinite suspension" of President Trump's account announced Thursday, Facebook maintains a temporary ban on any U.S. political advertising and "connects people with reliable information and high-quality news about the inauguration and transition process."
"After the inauguration, our label for posts trying to delegitimize election results will reflect that Joe Biden is the president," Bickert and Rosen wrote.
"Stop the Steal" was a hashtag used by Trump supporters to question the election results and challenge the fraud by which Biden won key states. 
Global Research – Anyone who believes locking President Donald Trump out of his social media accounts will serve as the first step on the path to healing the political divide in the United States is likely to be in for a bitter disappointment.
The flaws in this reasoning need to be peeled away, like the layers of an onion. 
Twitter's decision to permanently ban Trump for, among other things, "incitement of violence" effectively cuts him off from 88 million followers. Facebook has said it will deny Trump access to his account till at least the end of his presidential term.
The act of barring an elected president, even an outgoing one, from the digital equivalent of the public square is bound to be every bit as polarising as allowing him to continue tweeting.
These moves threaten to widen the tribal divide between the Democratic and Republican parties into a chasm, and open up a damaging rift among liberals and the left on the limits of political speech.
Energy & Environment 
Judicial Watch – Although there are already hundreds of different types of potatoes in the United States, the government wants additional varieties and is spending $2.5 million to develop more kinds. It appears to be a concocted potato emergency and American taxpayers will come to the rescue by funding an essential Potato Research Program. The goal, according to the federal agency doling out the cash, the U.S. Department of Agriculture (USDA), is to establish new potato varieties with a high value to the nation's commercial potato industry. It will be accomplished through a process known as varietal development and testing research that uses conventional breeding and/or biotechnological genetics to develop improved potato varieties, according to the grant announcement.
"The Potato Research program will fund two-year projects that have great potential for developing and releasing new potato varieties with a high value to the commercial U.S. potato industry," the USDA grant document states. "The Potato Research program encourages applicants to establish and work through regional, multi-location, research breeding networks to address priority national or regional science needs of the potato industry. By bringing together expertise across multiple university, federal agency, and industry organizations and states, the Potato Research program seeks to enhance the effectiveness of limited state, federal, and industry resources and accelerate the development of superior varieties that produce benefits to the potato industry." Creating "superior varieties" of potatoes may not sound like a pressing issue deserving of government funding, especially in the middle of a health pandemic.
The government is clearly catering to the potato business. Outcomes important to the industry are identified by the USDA as: Developing superior performing varieties with resistance to established pests and diseases that include potato virus Y, damaging nematodes, storage rot diseases, powdery scab and white mold that limits profitability; creating a variety with a decreased demand for irrigation and fertilizer; identifying desirable yield, storability, consumer, and other value-added quality traits for use in new varieties and developing high throughput methods for rapidly selecting traits, specifically for new superior-performing varieties targeted for specific markets. "The goals of this program imply that successful proposals will be associated with practicing, variety-releasing breeding programs," according to the USDA. Grant recipients must have at least one letter of support from industry partners to "verify industry relevance."
Potatoes, a "program of distinction" within the school's College of Agricultural and Life Sciences. Oregon State University has a potato breeding program and Colorado State University has an acclaimed potato research center in the San Luis Valley. The list goes on and the money keeps flowing.
Health
CNBC – The Trump administration on Tuesday will issue new guidelines that expand coronavirus vaccine eligibility to everyone age 65 and older, a senior official told CNBC.
The states' focus on vaccinating health-care workers and nursing homes has created a bottleneck, the administration official said. "The states are being told immediately they need to expand to 65-plus as well as those under 65 with comorbid conditions," the official said, speaking on condition of anonymity in advance of the formal announcement.
The administration will also stop holding back millions of doses reserved for the second round of shots of Pfizer and Moderna's two-dose vaccines, the official said, adding they released doses that had been held in reserve on Sunday.
President-elect Joe Biden's transition team announced Friday that his administration planned to release all doses held in reserve.
The Trump administration is expected to announce the change at a press conference Tuesday with officials from Operation Warp Speed, the White House vaccine program.
Mind Body Green – In a perfect world, a filling, nutrient-rich dinner would keep you satisfied throughout the night. Sometimes, though, this is not the case: You may feel a bit peckish before bed, and that's A-OK! It's important to listen to those hunger cues, rather than curl up in bed counting down the hours to breakfast. As clinical psychologist and board-certified sleep specialist Michael J. Breus, Ph.D., also known as "The Sleep Doctor," shares on the mindbodygreen podcast, "You don't want to go to bed full, but you also don't want to go to bed hungry." Consider it a case for a modest bedtime snack. 
However, not all snacks are created equal. Of course, there are those that can rile you up and keep you from reaching high-quality sleep (i.e., sugary sweets and junk foods), while others contain just the nutrients you need for a deeper snooze. This list collects the latter: Below, a handful of expert-approved sleepytime snacks for any late night craving. 
Tart cherries. 

Avocado on a rice cake.

Chickpeas.

An omelet. 
The takeaway. 
If you're experiencing hunger pangs before bed, don't ignore them! As experts will tell you, it's best to listen to those cues (assuming you're not attempting a fast) so the blood sugar kick won't wake you up in the middle of the night. A quick, no-fuss bedtime snack is key, and some can even enhance the quality of your sleep.