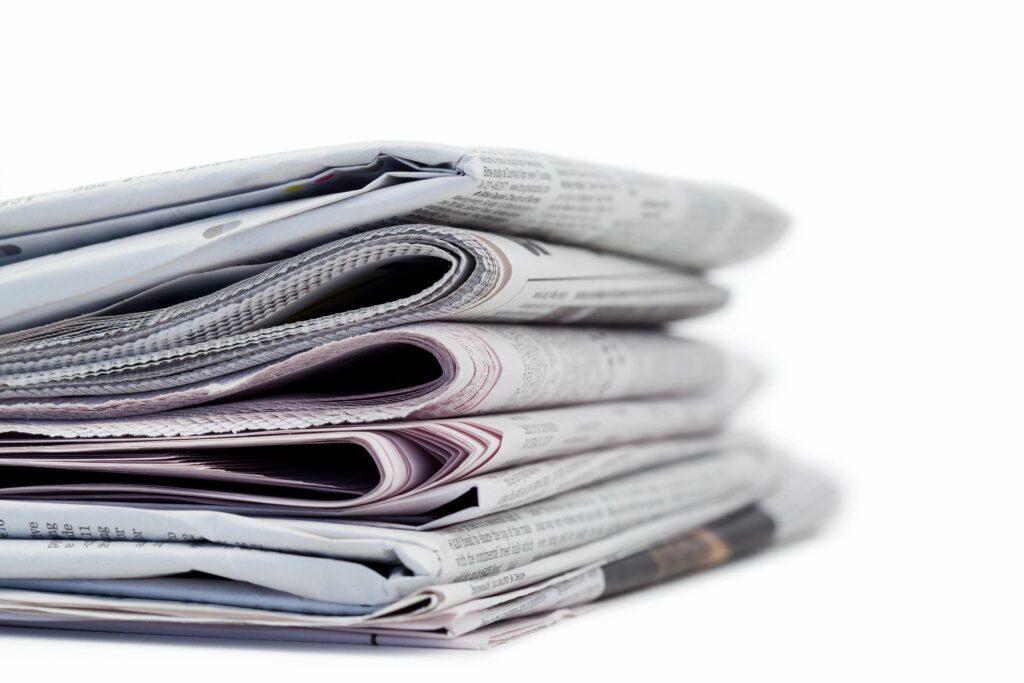 World News
RT – A large majority of Japanese residents believe the Tokyo Olympics should be canceled or postponed, as Covid-19 concerns continue to grow in the country following another recent surge of the virus.
According to two polls conducted by Japanese news agency Kyodo and the Tokyo Broadcasting System (TBS) in recent days days, 80 percent of local people criticized the idea of hosting the Games this summer.
Despite constant assurances and commitments from the event organizers that the Games will be held as planned, Japanese people continue to express fears that safety measures will not be good enough to protect the local population from another Covid-19 outbreak.
More than 15,000 athletes and coaches, as well as thousands of officials, journalists and other Games-related personnel, are expected to attend the Olympics this summer.
The discovery of a new variant of Covid-19 – which was also found in Japan, prompting a ban on non-resident arrivals – has only intensified fears surrounding the upcoming event.
RT – German Chancellor Angela Merkel has concerns that Twitter's "problematic" suspension of Donald Trump's account, in the wake of last week's assault on the Capitol, is an encroachment on freedom of opinion, her spokesman said.
Steffan Seibert said on Monday that it was right for social media companies not to "stand back" when content inciting violence was posted online, such as by 'flagging' it, as Twitter has previously done to several of the US president's tweets.
Merkel's spokesman stressed, however, that the right to freedom of opinion is a "fundamental right of elementary importance," which can be interfered with through the law and legislation, "not according to the decision of the management of social media platforms."
"From this point of view, the chancellor considers it problematic that the accounts of the US president have been permanently blocked," he told reporters in Berlin.
Twitter permanently suspended Trump's account last week, citing the "risk of further incitement of violence" after thousands of the outgoing president's supporters stormed the US Capitol building in Washington last week as Congress met to certify his successor to the presidency.
RT – The Welsh health minister has called on people to wear a face mask in public places as the UK faces soaring infection rates and a race to vaccinate people against Covid-19 during the winter months.
Vaughan Gething told a press conference on Monday afternoon that people in Wales should endeavour to stay at home as much as possible and to remember that, "If we do have to go out, to wear a face mask when we're in public places." 
The new guidance goes further than the advice given by the UK government, which makes no such suggestions for face coverings outdoors. 
"Vaccination is life-saving and, in this pandemic, it could be life-changing for all of us. This is a race against the virus to save as many lives as possible," Gething added. 
"As we speed up the rollout of vaccines across Wales, it's more important than ever that we follow the rules to keep all of us safe."
Parts of Wales have been among the most heavily impacted by the pandemic, although its national infection rate now sits considerably below that of England. 
Infowars – The British government has reportedly discussed upping COVID restrictions even further by only allowing people to leave their homes once per week.
Claiming that the National Health service is at breaking point, the government is said to be considering implementing stricter rules, including  compulsory mask-wearing outdoors, and banning so called 'extended bubbles', where people are allowed to meet one person from another household.
Most chilling, however, is the revelation that cabinet ministers have privately debated preventing people from talking to each other in the street and in supermarkets, and even preventing people from leaving home more than once per week, and introducing curfews.
Speaking to reporters, vaccines minister Nadhim Zahawi said "We're reviewing all the restrictions," adding "I am worried about supermarkets and people actually wearing masks and following the one-way system, and making sure when it's at capacity they wait outside the supermarket."
"I'm worried about some of the pictures I've seen of social interactions in parks, if you have to exercise you can go out for exercise only," Zahawi said.
A Government source also told the Daily Telegraph that the current rule allowing people to meet up with one person from another house to exercise is "being used as an excuse for people to go for a coffee in the park with their friends" and will likely be scrapped.
The source added that the government is discussing "making sure people aren't using their own creativeness to interpret the rules how they want to."
AP –  Britain's health secretary said Sunday that every adult in the country will be offered a COVID-19 vaccine by the autumn as the U.K. ramps up its mass vaccination program amid a huge surge of infections and hospital admissions.
More than 600,000 people age 80 and over will begin receiving invitations this week to get the coronavirus shot at new large-scale vaccine centers around England. Health Secretary Matt Hancock said that officials were "on track" to reach its target of inoculating about 15 million people in the most vulnerable groups by the middle of February.
The vaccination drive comes as the U.K. sees a steep increase in infections and record numbers of COVID-19 patients being hospitalized, with many experts warning that the situation is more dire than it was when the country went into its first lockdown last spring. The Office of National Statistics estimated that 1 in 50 people in England had the virus in the most recent week.
Summit News – Denmark is the latest country to announce that it is rolling out a 'Covid passport', to allow those who have taken the vaccine to engage in society without any restrictions.
Reuters notes that the immunity passport is being developed by the Danish government.
"It is expected that there may be requirements from other countries to present vaccine documentation upon entry. A Danish vaccine passport can be used here," the Danish Health Ministry said in a statement on Friday.
Further reports indicate that the immunity document will be issued via the Danish eHealth Portal, with a government issued login, and will be a 'self-print' document.
Michael Svane, industry director of The Danish Transport Federation commented that the move is a 'step on the way to a more open society.'
"A vaccination passport is the way for us to put restrictions behind us and travel by air much more," Svane stated.
Svane also noted that he hopes that international solutions will be developed to ensure that the vaccine passport is approved globally.
U.S. News, Politics & Government
USA Today – Pelosi outlines Democrats' path to impeachment vote 
House Democrats will move forward with plans to remove President Donald Trump from office this week, starting with a resolution that calls on Vice President Mike Pence to invoke the 25th Amendment.
House Speaker Nancy Pelosi laid out the steps they plan to take in a letter to colleagues on Sunday.
On Monday, Majority Leader Steny Hoyer, D-Md., will request unanimous consent for the "Raskin Resolution," which calls on Pence to convene the Cabinet and activate the 25th Amendment. If they don't receive consent – which is almost guaranteed since only a single Republican would have to object – Democrats will vote on the measure on Tuesday. 
"We are calling on the Vice President to respond within 24 hours" after the resolution is passed, Pelosi said. If Pence does not act before that deadline, House Democrats will introduce articles of impeachment against Trump.
"In protecting our Constitution and our Democracy, we will act with urgency, because this President represents an imminent threat to both," Pelosi wrote. "As the days go by, the horror of the ongoing assault on our democracy perpetrated by this President is intensified and so is the immediate need for action."
Pelosi told CBS News' "60 Minutes" on Sunday that she prefers the 25th Amendment to impeachment.
"Well, I like the 25th Amendment because it gets rid of him. He's out of office," she said. "But there's strong support in the Congress for impeaching the president a second time."
Under the 25th Amendment, if the vice president and the majority of the Cabinet declare the president unfit for office, the vice president immediately becomes the acting president.
Impeachment is a lengthier process. First, a simple majority in the House must vote in favor of charges. Then, the Senate must hold a trial to consider the charges. For the president to be removed, two-thirds of its members must vote to convict.
– Camille Caldera
View From the Wing – Delta Air Lines reportedly removed passengers from a flight departing Washington National airport on Saturday, after riots at the Capitol last week, "because they was having a private conversation about supporting President Trump." We have video of the passengers leaving, and from in the terminal after their removal, but not of the actual comments that prompted Delta to ask them to leave.
The contents of private conversations can be deemed a threat. Just ask anyone making private jokes about bombs at a security checkpoint, or who is Muslim or a professor carrying weapons of math instruction.
My serious take here is that in the wake of last Wednesdays events on Capitol Hill, for flights departing Washington National airport, there was a heightened sense of fear and concern among airline crew and passengers who weren't involved in the protests or riots. Small comments could be an early signal of future trouble. So just like innocuous comments can be taken out of context as a terrorist threat in the post-9/11 world, so too can even innocuous comments linked to last Wednesday's events.
While I think we need to guard against overreaction – there's hardly a need for new 'domestic terrorism laws' against actions that are already illegal – it's also completely understandable that humans would be on hair trigger alert. If you're boarding a plane after participating in events that disrupted the democratic order in this country, however briefly, just don't talk about it until you're safely back at home.
CNBC – The Supreme Court on Monday rejected efforts by President Donald Trump and his allies to get the court to quickly consider challenges to President-elect Joe Biden's victory in the November election. The move effectively shut the door on the president's last-ditch legal strategy to overturn his defeat.
The court released an order in the morning denying expedited consideration to suits filed by Trump's campaign challenging election procedures in Pennsylvania and Wisconsin.
It similarly denied requests from the conservative conspiracy theorists L. Lin Wood and Sidney Powell to expedite challenges to the elections in Michigan and Georgia, as well as other suits filed by Trump supporters.
The action by the court was widely expected and was not accompanied by any explanation or opinion, as is typical in such denials. There were no noted dissents from any of the court's nine justices.
The court could still theoretically agree to take cases related to the election, but likely would not hear arguments before October, well into Biden's first year in office.
San Francisco Police Prepare for Possible Protest at Twitter HQ
Breitbart – San Francisco police are reportedly preparing for a possible pro-Trump demonstration at Twitter's headquarters today following the recent permanent blacklisting of President Donald Trump's account.
The San Francisco Chronicle reports that police are bracing themselves for a possible protest at Twitter HQ following the suspension of President Trump's Twitter account last week. A San Francisco Police Department spokesman stated that the department is aware of a possible demonstration on the 1300 block of Market Street.
Police have reportedly contacted Twitter representatives and plan to have sufficient resources to respond to demonstrations and any calls they may receive across the city. A Twitter spokesperson stated that the company's main priority is worker safety, telling the Chronicle: "While we respect people's right to express their views, we've been transparent about the factors leading up to our decision last week."
The San Francisco Police Department declined to answer whether or not there was any indication that protestors would be coming from out of the state or how many they expected to appear, stating that policy prevents them from discussing police planning and strategy.
The Western Journal – Liberals who rejoice over the Big Tech hammer that came down on President Donald Trump last week are missing the point, according to an organization that has made its disdain for the president crystal clear.
On Friday, Twitter permanently suspended Trump's personal Twitter account, then followed that up by doing the same with his government and campaign accounts. Facebook has blocked Trump from posting until his term expires, at the earliest.  Those drastic steps followed decisions to remove Trump tweets and videos that Big Tech maintained contributed to the incursion at the U.S. Capitol on Wednesday and could lead to further unrest.
Kate Ruane, a senior legislative counsel at the American Civil Liberties Union said in a statement that this illustration of Big Tech's unchecked power should be a sobering lesson, even for Trump-haters. 
"For months, President Trump has been using social media platforms to seed doubt about the results of the election and to undermine the will of voters. We understand the desire to permanently suspend him now, but it should concern everyone when companies like Facebook and Twitter wield the unchecked power to remove people from platforms that have become indispensable for the speech of billions – especially when political realities make those decisions easier," the statement said.
"President Trump can turn to his press team or Fox News to communicate with the public, but others – like many Black, Brown, and LGTBQ activists who have been censored by social media companies – will not have that luxury. It is our hope that these companies will apply their rules transparently to everyone," the statement said.
Gregory P. Magarian, a law professor at Washington University in St. Louis, said he is uneasy with the ability of Twitter to send any voice into limbo.
"I want a wide range of ideas, even those I loathe, to be heard, and I think Twitter, especially, holds a concerning degree of power over public discourse," he said, according to The New York Times.
Al Jazeera – The conservative social network, Parler, was forced offline on Monday, tracking websites showed, after Amazon warned the company would lose access to its servers for failure to properly police violent content.
In an email first obtained by BuzzFeed News, Amazon Web Services told Parler's chief policy officer, Amy Peikoff, the social media platform violated Amazon's terms of service by failing to remove calls for violence.
The site's popularity soared in recent weeks, becoming the number one free app in Apple's App Store after much larger Twitter banned US President Donald Trump from its platform for his role in inciting a deadly riot at the United States Capitol last week.
Messages of support for Wednesday's attack in Washington, DC – along with calls for new demonstrations – flourished on the platform, leading Google to remove it from its app store on Friday, followed by Apple on Saturday.
The two-year-old magnet for the far right claims more than 12 million users, though mobile app analytics firm Sensor Tower puts the number at 10 million worldwide, with eight million in the US. That is a fraction of the 89 million followers Trump had on Twitter.
Amazon then confirmed it would suspend the platform from its cloud-hosting services for allowing "threats of violence".
In a letter to Parler's owners, the web giant said it would suspend service by 11:59pm on Sunday (07:59 GMT Monday).
Tracking website Down For Everyone Or Just Me showed Parler offline just after midnight, suggesting its owners had not been able to find a new hosting partner.
In a series of posts on Parler on Saturday, CEO John Matze said the site would go down the following day and accused the tech giants of a "war on free speech".
"They will NOT win! We are the world's last hope for free speech and free information," he said.
"Every vendor, from text message services, to email providers, to our lawyers all ditched us too on the same day," Matze said on Sunday on Fox News.
Daily Beast – A Capitol Police officer who responded to the deadly riots in Washington last week died by an apparent suicide on Saturday, according to multiple news reports, as the department struggles to fully recover from the devastating and destructive siege carried out by pro-Trump extremists.
Howard B. Liebengood, 51, worked in the Senate Division and had been assigned with the force since April 2005. He is the son of the late Sergeant of Arms Howard S. Liebengood, who died in 2005.
"Our thoughts and prayers go out to his family, friends and colleagues," the U.S. Capitol Police wrote in a statement issued on Sunday. "We ask that his family, and other USCP officers' and their families' privacy be respected during this profoundly difficult time."
A Fox 5 DC reporter circulated a message from Gus Papathanasiou, the chair of the Capitol Police Labor Committee, honoring Liebengood on Sunday afternoon. "We are reeling from the death of Officer Liebengood. Every Capitol Police Officer puts the security of others before their own safety and Officer Liebengood was an example of the selfless service that is the hallmark of the USCP," Papathanasiou wrote. "This is a tragic day."
Bloomberg – President-elect Joe Biden Monday named Ambassador William J. Burns to be his CIA director.
Burns, 64, a longtime diplomat, is currently the president of the Carnegie Endowment for International Peace. He served as deputy secretary of state under President Barack Obama.
In a statement, Biden said Burns "shares my profound belief that intelligence must be apolitical and that the dedicated intelligence professionals serving our nation deserve our gratitude and respect."
Burns has been highly critical of Trump's approach to foreign policy. In a July 2020 essay, he argued that "'America First' really means Trump first, America alone, and Americans on their own" and called instead for a "fundamental reinvention of America's role in the world."
The next administration, Burns wrote, would need to "reinvent U.S. alliances and partnerships and make some hard and overdue choices about America's tools and terms of engagement around the world. And it'll have to act with the discipline that so often eluded the U.S. during its lazy post–Cold War dominance."
USA Today – Former Capitol Police Chief Steven Sund says he requested that the National Guard be placed on standby in the days before the deadly riot at the U.S. Capitol but that House and Senate security officials turned him down.
Sund, who resigned his post the day after the riot, told The Washington Post he had been concerned that the protest planned for Jan. 6 would be larger than expected. Sund said he asked House and Senate security officials for permission to request that the National Guard be placed on standby.
Sund said House and Senate sergeants at arms told him they were not comfortable with the "optics" of declaring an emergency days before the protest and suggested Sund should informally ask Guard officials to be on alert. Both have since resigned.
Sund said he pleaded for help five more times as the riot unfolded. A crowd of several thousand quickly overran the Capitol Police contingent of 1,400 officers at the scene.
"If we would have had the National Guard we could have held them at bay longer, until more officers from our partner agencies could arrive," Sund told the Post.
US Army investigating officer who led group to Washington, DC rally
Al Jazeera – The US Army is investigating a psychological operations officer who led a group of people from North Carolina to the rally in Washington, DC that led up to the deadly riot in the US Capitol by supporters of President Donald Trump.
Commanders at Fort Bragg are reviewing Captain Emily Rainey's involvement in last week's events in the nation's capital, but she said she acted within military regulations and that no one in her group broke the law.
"I was a private citizen and doing everything right and within my rights," Rainey told The Associated Press news agency on Sunday.
Rainey said she led 100 members of Moore County Citizens for Freedom, which describes itself online as a nonpartisan network promoting conservative values, to Washington, DC to "stand against election fraud" and support Trump.
She said the group attended the rally but she did not know of anyone who entered the Capitol and that they were headed back to their buses hours before an emergency curfew took effect.
Rainey, 30, is assigned to the 4th Psychological Operations Group at Fort Bragg, according to Major Daniel Lessard, a spokesman for 1st Special Forces Command. Known as PSYOPS, the group uses information and misinformation to shape the emotions, decision-making and actions of American adversaries.
Rainey made headlines back in May after she posted a video online of her pulling down caution tape at a playground that was closed under North Carolina's COVID-19 restrictions.
Priest warns congregation of persecution during incoming Biden years
WND – South Carolina Catholic Priest Jeffrey Kirby recently told his parishioners that any Catholics who voted for Joe Biden should be ashamed of themselves.
"Some of you, I know, voted for someone who is now going to suffer and persecute the church for the next four years. That on top of the fact that he supports the utter slaughter of the unborn," Kirby said on Dec. 29.
"What have you done to your church?" Kirby shouted.
"Watch how our hospitals disappear because we will not follow government dictates. Watch how our support of unwed mothers disappears because of constant and unreasonable regulations. Watch as mother church shrinks. Watch how she is treated by this government, this coming administration.
"And those of you who voted for such an administration bear the responsibility of what you have done. Because we are in for it, folks. And they are already getting ready.
In his sharp rebuke of Catholic Biden supporters, Kirby, who led one of the daily invocations as guest chaplain for the House of Representatives last January, asked if they somehow missed the lessons learned under Soviet communism, Nazism and similar current regimes like the one in Venezuela.
"If you somehow missed that, how?" he asked. "Have you been living under a rock?"
Kirby even berated church leaders for not taking a stand against Biden, saying, "never forget the spiritual mystics tell us that the pavements of hell are paved with the skulls of bishops."
Kirby, who has authored several books, is not exactly a nobody priest in the Catholic Church. Last summer, Pope Francis named him a papal Missionary of Mercy, a touted honor in the Catholic religion.
Kirby showed a lot of chutzpah laying out what many of us Christians have been thinking in silence.
Trump golf course stripped of 2022 US PGA
BBC – Trump National in Bedminster has been stripped of the US PGA Championship in 2022 as its organisers felt using the course as host would be "detrimental".
The PGA of America voted to terminate the agreement on Sunday.
US President Donald Trump, who owns the course, has been accused by Democrats and some Republicans of encouraging last Wednesday's riot in Congress.
A representative for the Trump Organization said they were "incredibly disappointed" with the decision.
"It has become clear that conducting the PGA Championship at Trump Bedminster would be detrimental to the PGA of America brand and would put at risk the PGA's ability to deliver our many programmes and sustain the longevity of our mission," said PGA of America President Jim Richerson.
"It was a decision made to ensure the PGA of America and PGA professionals can continue to lead and grow our game for decades to come."
The course in New Jersey, one of 17 courses around the world owned by Trump, was due to host the major in May 2022.
Another of his properties, Trump Turnberry in Ayrshire, Scotland, has not been selected to host an Open Championship by the R&A since Trump bought the resort in 2014 – with the host venues now finalised up to 2024.
Turnberry's Ailsa course has hosted The Open on four occasions since first staging the championship in 1977, most recently when Stewart Cink won in 2009.
R&A chief executive Martin Slumbers said there were "no plans" to stage any of its championships at Turnberry and that the governing body would "not do so in the foreseeable future".
Antifa protesters armed with SHIELDS take to the streets of Manhattan
Daily Mail – Antifa protesters wearing helmets and carrying riot shields marched through the streets of Manhattan on Sunday amid fears of further political violence after last week's deadly mob attack by Donald Trump supporters at the Capitol.
Dozens of protesters marched through Times Square in New York City with at least one waving a Black Lives Matter flag and another dressed in a mock police uniform with a pig's head.
One woman held a placard saying 'Trump Lost! Fascists Get Out!' and 'Trump/Pence Out Now' amid calls for the president to be impeached a second time for inciting the Capitol riot. 
While the march appeared mostly peaceful, one hardline Trump supporter claimed she was 'assaulted' by protesters who allegedly egged her and harassed her with an umbrella while she tried to film the protest. 
An Antifa group in New York claimed the march as as an 'anti-fascist victory' after few Trump supporters turned out to challenge them, saying that 'MAGA and the Proud Boys didn't show up because we mobilized'.  
Fears of renewed violence have led to a crackdown by social media giants against Trump and some of his supporters, with last week's siege raising concerns over what will happen at next week's Biden inauguration. 
Trump supporters are feared to be targeting Biden's inauguration for more violence, and there are plans for a 'million militia march' across the country to repeat their discredited claims that the election was 'stolen' from Trump.  
Economy & Business
Twitter Stock Falls More Than 10% Following Trump Ban
Breitbart – Twitter's share price plummeted more than 10 percent at Monday's market opening in the first trading session since the site permanently suspended President Donald Trump from the platform.
CNBC reports that Twitter stock dropped by as much as 12.3 percent on Monday morning, reaching a low as $45.17 per share. The stock dip comes shortly after the company's permanent suspension of President Trump last week.
The company stated last week that President Trump was suspended from the platform due to the "risk of further incitement of violence."
CNBC notes that the move could reignite legislation to revoke Section 230, which protects internet companies from liability for content users posts according to analyst notes. Bank of America Securities analysts said in a note to clients: "While a Democratic administration may be less focused on significant reform of Section 230, recent events may make content legislation more likely."
The Bank of America Securities Analysts added: "We would anticipate new proposed legislation in Congress on Social Media content given recent events, but note content concerns are not new and we think that new laws will provide social media companies with better guidelines and less uncertainty."
Bernstein analysts stated in a note on Sunday: "Can we expect more regulatory activity? It seems likely."
Facebook also permanently suspended Trump and saw its stock price drop by around two percent today, similar Snap and Pinterest both also traded around 1.5 percent lower.
Amid Soaring Food Prices, Vietnam And China Buy Indian Rice For First Time In Decades
ZeroHedge – One month ago, we reported that SocGen's bearish analyst Albert Edwards, who is traditionally well ahead of the curve, looked at charts of soaring food prices and was starting to "panic."
Edwards' research report concluded by urging his readers to "keep a very close eye as to whether we see a repeat of the 2010/11 surge in food prices" because "on the 10th anniversary of the start of the Arab Spring, and with poverty having already been made much worse by the pandemic, another food price bubble could well be the straw to break the very angry camel's back."
And while it's not quite the spring of 2011 just yet (give it a few months) it's getting dangerously close.
As Rithesh Jain from the World out of Whack blog writes, citing an article in the Reuters, "Vietnam, the world's third biggest exporter of rice, has started buying the grain from rival India for the first time in decades after local prices jumped to their highest in nine years amid limited domestic supplies."
This means that, as we have been warning for the past few months, food inflation is indeed back with a vengeance. 
What happens next? Nothing good. 
As Jain concludes, "food inflation is here and unlike base metals, agricultural items can be substituted leading to rise in the entire agri basket." The following charts from Goldman show just how close we are to a rerun of the global "Arab Spring" we are again.
Health
China: WHO experts arriving Thursday for virus origins probe
AP – Experts from the World Health Organization are due to arrive in China this week for a long-anticipated investigation into the origins of the coronavirus pandemic, the government said Monday.
The experts will arrive on Thursday and meet with Chinese counterparts, the National Health Commission said in a one-sentence statement that gave no other details.
It wasn't immediately clear whether the experts will travel to the central Chinese city of Wuhan, where the coronavirus was first detected in late 2019.
Negotiations for the visit have long been underway. WHO Director-General Tedros Adhanom Ghebreyesus expressed disappointment last week over delays, saying that members of the international scientific team departing from their home countries had already started on their trip as part of an arrangement between WHO and the Chinese government.
Foreign Ministry spokesperson Zhao Lijian said China had approved the visit following consultations between the sides and called it an opportunity to "exchange views with Chinese scientists and medical experts on scientific cooperation on the tracing of the origin of the new coronavirus."
"Along with continuous changes in the epidemic situation, our knowledge of the virus deepens, and more early cases are discovered," Zhao told reporters at a daily briefing, adding that the search for the origin will likely involve "multiple countries and localities."
China's government has strictly controlled all research at home into the origins of the virus, an Associated Press investigation found, while state-owned media have played up fringe theories that suggest the virus could have originated elsewhere.
The AP investigation found that China's government is handing out hundreds of thousands of dollars in grants to scientists researching the virus' origins in southern China. But it is monitoring their findings and mandating that the publication of any data or research be approved by a new task force managed by China's Cabinet, under direct orders from President Xi Jinping, according to internal documents obtained by the AP.
The culture of secrecy is believed to have delayed warnings about the pandemic, blocked the sharing of information with WHO and hampered early testing. There was considerable frustration among WHO officials over not getting the information they needed to fight the spread of the deadly virus, AP has found.
Australia and other countries have called for an investigation into the origins of the virus, prompting angry responses from Beijing.
Top government official says China lab leak "most credible" source of coronavirus outbreak
NaturalNews – Matthew Pottinger, President Donald Trump's respected Deputy National Security Adviser, told politicians from around the world during a recent meeting that the most likely source of the Wuhan coronavirus (COVID-19) is a Chinese laboratory.
Rather than emerging at a Wuhan wet market as was initially claimed, the Chinese virus more than likely came from the Wuhan Institute of Virology, China's only level-four biolab.
"There is a growing body of evidence that the lab is likely the most credible source of the virus," Pottinger is quoted as saying.
The novel virus may have been leaked, and it may have been "an accident," Pottinger further suggested, adding that even "establishment figures in Beijing have openly dismissed the wet market story."
The meeting, which took place over Zoom, occurred at the same time as experts from the World Health Organization (WHO) were gearing up to travel to Wuhan to conduct a full investigation concerning the source of COVID-19.
Many critics, including Pottinger, are already speculating that the WHO, due to being heavily influenced by China, will whitewash its findings to make the communist regime appear innocent.
"MPs around the world have a moral role to play in exposing the WHO investigation as a Potemkin exercise," Pottinger stated, referring to the fake villages that were created in Crimea during the 18th century, the purpose of which was to convince the visiting Russian Empress Catherine the Great that the region was in good health.
24 Dead and 137 Infected at NY Nursing Home After Experimental COVID Injections
Health Impact News – Things seem to be working backwards at The Commons on St. Anthony nursing home in Auburn, New York. Vaccinating people is supposed to reduce or end coronavirus deaths. Right?
But, at The Commons, such deaths are reported to have occurred only after residents began receiving coronavirus vaccinations.
James T. Mulder wrote Saturday at syracuse.com that until December 29 there had been no coronavirus deaths at The Commons. December 29, when deaths of residents with coronavirus began occurring at The Commons, is also, Mulder's article discloses, seven days days after the nursing home began giving coronavirus vaccinations to residents, with 80 percent of residents so far having been vaccinated.
Over a period of less than two weeks since December 29, Mulder relates that 24 coronavirus-infected residents at the 300-bed nursing home have died.
Is the timing just a strange coincidence?