Today's News: January 10, 2018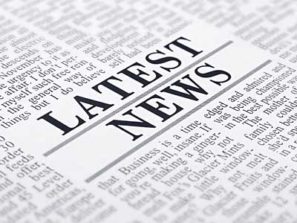 US News
Trump slams 'sneaky Dianne Feinstein,' calls on GOP to take control over Russia probe
RT – Donald Trump has lashed out at "sneaky" Sen. Dianne Feinstein for releasing a transcript of the interview that Fusion GPS co-founder Glenn Simpson gave to the Senate Judiciary Committee in August. He went on to call for Feinstein to face a "tough" primary challenge in her 2018 reelection campaign. The 84-year-old announced her bid in October.
In a separate Tweet, Trump referred to the Russia investigation as the "single greatest Witch Hunt in American history…"
Shock video: Twitter employee offers eye-popping intel in Trump take-down plot
WND – A shocking video released by James O'Keefe's Project Veritas captures Twitter employees expressing their willingness to use their access to President Trump's account to bring down the nation's commander-in-chief.  Employee Clay Haynes, who has worked at the company since 2016, according to his LinkedIn profile, spoke to an undercover journalist from Project Veritas on Jan. 3. Haynes said the company would be "more than happy to help the DOJ with their little investigation."  Haynes, a self-declared "bleeding-heart liberal," also outlined specific ways the company could help take down the president, including providing every single tweet Trump has made, even those that have been deleted, as well as any direct messages.  Remarkably, the employee also says Twitter has had "internal reviews" about getting rid of the president.  An undercover O'Keefe also met with Haynes to discuss whether Twitter is currently working with the Department of Justice. Haynes refuses to comment on that in the video.
Harvey Weinstein Attacked By Man at Arizona Restaurant in Newly Obtained Video
People – Former movie mogul Harvey Weinstein was attacked in Arizona where he is receiving treatment.  The producer, 65, was dining at Elements, a restaurant at the Sanctuary Camelback Mountain Resort in Scottsdale, when he was approached by two men as he was leaving.
Seattle Attempts to Impose Morality With Ridiculously High Taxes On Sugary Drinks
Infowars – Seattle has decided to impose a 1.75 cent per ounce tax on all sugary beverages within the city with the hopes of raising a $15 million revenue stream that it will use for programs to help people "have better access to fresh fruits and vegetables," as Seattle station KIRO 7 explains.  The price of Gatorade Frost Variety Pack at Costco, usually $15.99, with the $10.34 tax, shot up to $26.33, leaving customers with sticker-shock.
Fusion GPS Admits They Used John McCain to Pass Anti-Trump Dossier to Obama-Era Intel Agencies
Breitbart – The founders of the controversial opposition research firm Fusion GPS admitted that they helped the researcher hired to compile the infamous, largely discredited 35-page dossier on President Donald Trump to share the document with Sen. John McCain.  The goal of providing the dossier to McCain, the Fusion GPS founders explained, was to pass the information contained in the questionable document to the U.S. intelligence community under the Obama administration.  The disclosure raises questions about whether McCain knew that the information he delivered to the intelligence community was actually an opposition document reportedly funded by the Hillary Clinton campaign and the Democratic National Committee.
Taco Bell Invokes Illuminati in New Ad
Infowars – Commercials for fast food retailer Taco Bell feature a secret society of taco consumers getting lavished with dollar deals.  The 30-second ad promotes a "not-so-secret secret society" where $1 unlocks $1 "food" items.  Country music legend and conservative activist Charlie Daniels blasted the restaurant on Twitter, telling them, "The Illuminati is not a frivolous subject."  Youtube commenters said the company was mocking the powerful secret cabal which runs the world, and claimed the commercial is "the epitome of 'hiding in plain sight.'"
Veteran News
New noninvasive neurotechnology for vets: Study finds therapy using sound is effective for PTSD – without the side effects of medication
NaturalNews – According to a study by researchers from the Wake Forest Baptist Medical Center, a "noninvasive brainwave mirroring technology" can help minimize the symptoms of post-traumatic stress disorder (PTSD) among military personnel.  Dr. Charles Tegeler, the study's principal investigator and professor of neurology at the Wake Forest School of Medicine, PTSD is a prevalent concern among those in the military, whether its current symptoms are diagnosed or not.  Tegeler also emphasizes the importance of "additional noninvasive, non-drug therapies." (Related: PTSD successfully treated with integrative treatments: Healing touch and guided imagery.)
World News
Trump deserves 'big credit' for sparking North Korea talks, South Korea's president says
Fox News – President Trump deserves "big credit" for kicking off the first talks between Pyongyang and Seoul in more than two years, South Korean President Moon Jae-in said Wednesday.  North Korea agreed Tuesday to send a delegation to next month's Winter Olympics, which are set to begin next month in Pyeongchang, South Korea. The rival nations' talks are the first sign of a possible thaw in their relationship
Secret court document exposes state looting in Ukraine
Al Jazeera – A secret Ukrainian court ruling has, for the first time, exposed exactly how former President Viktor Yanukovich stole nearly $1.5bn from the country. It has also revealed that President Petro Poroshenko's former financial advisers played a role in the fraud, embarrassing the government.  Al Jazeera's Investigative Unit on Wednesday released the 95-page document, which was declared a state secret last year.
Pakistan 'drops military & intel ties' with US after Trump's aid cuts – minister
RT – Islamabad is suspending military ties and intelligence sharing with the US, the Pakistani defense minister said, following accusations and aid cuts by President Donald Trump.
Speaking at a public event set up by the Institute of Strategic Studies Islamabad (ISSI) on Tuesday, Defense Minister Khurram Dastgir Khan told the gathering that "there is also a wide field of intelligence cooperation and defense cooperation which we have suspended," according to the Pakistan Tribune.
China Refuses to Attend Meeting on North Korea, Co-Hosted by US, Canada
Sputnik – China is not going to take part in a meeting on North Korea in Vancouver, the meeting will not help solve the problem, Chinese Foreign Ministry spokesman Lu Kang said Wednesday.  The meeting, co-hosted by Canada and the United States, is set to take in Vancouver on January 16.  However, China has welcomed the positive outcomes of the recent high-level talks between North Korea and South Korea, calling on the international community to support efforts to resolve Korean crisis.
Economy & Business
Report: China May Stop Buying U.S. Treasuries
Breitbart –  Chinese officials have recommended that the government slow or halt its purchases of U.S. Treasuries, Bloomberg reported Wednesday.  China holds $3.1 trillion in foreign exchange reserves, making it the world's largest holder. China's central bank amasses dollars when the country turns a large trade surplus with countries such as the U.S. and when Chinese authorities manipulate their currency by selling it and buying dollars.  The market for U.S. government bonds has become less attractive relative to other assets, including sovereign debt issued by other countries, according to the Chinese review. Bloomberg notes that trade tensions with the U.S. may provide a reason to slow or stop buying the debt of the U.S. government.
Related: Wall Street lower after report China may slow U.S. bond purchases
Reuters – Wall Street's major indexes fell on Wednesday, stalling the rally that marked the start of 2018, after a report that China is considering slowing its purchases of U.S. government debt.
Energy & Environment
Fifteen dead, up to two dozen missing, after California mudslides
Reuters – Rescue crews with dogs and thermal-imaging equipment searched the hills around wealthy Santa Barbara, California, on Wednesday for up to two dozen people missing after rain-driven mudslides swept through the coastal community, killing at least 15.
Honduras: 7.6 earthquake triggers Tsunami alert
A magnitude 7.6 earthquake has struck near the coast of Honduras, according to the US Geological Survey (USGS), which said it was registered at 20:50 local time.
The earthquake on Wednesday was felt across northern Central America, briefly prompting a tsunami warning in Puerto Rico, and the Caribbean Islands.
Science & Technology
Senator wants Apple to answer questions on slowing iPhones
Infowars – The chairman of a U.S. Senate committee overseeing business issues asked Apple Inc to answer questions about its disclosure that it slowed older iPhones with flagging batteries, according to a letter seen by Reuters on Wednesday.  The California-based company apologized over the issue on Dec. 28, cut battery replacement costs and said it will change its software to show users whether their phone battery is good.  Senator John Thune, a Republican who chairs the Commerce, Science and Transportation Committee, said in a Jan. 9 letter to Apple Chief Executive Officer Tim Cook that "the large volume of consumer criticism leveled against the company in light of its admission suggests that there should have been better transparency."
Mysterious radio signals may come from a zombie star lurking near a supermassive black hole 
The Verge – After five years, scientists might have figured out what's going on with blasts of mysterious radio waves coming from outside the Milky Way: they're coming from a zombie star in an extreme environment. In a new study, astronomers suggest this might explain these bizarre intergalactic radio waves, known as fast radio bursts. And it may be the best explanation we have yet for what's causing them.
Health
Population Control: Ibuprofen Is Tool Of Agenda 21
Infowars – A study published Monday detailed the effects of the drug Ibuprofen on male fertility. The drug was shown to cause a hormonal condition in young men that is linked to infertility.  According to CNN, a study published Monday in the journal Proceedings of the National Academy of Sciences found that when taking ibuprofen in doses commonly used by athletes, a small sample of young men developed a hormonal condition that typically begins, if at all, during middle age. This condition is linked to reduced fertility, which some say makes ibuprofen perfect for Agenda 21's population control.
Please follow and like us: