Today's News: January 09, 2018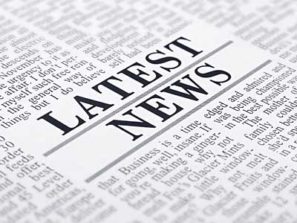 US News
Trump Administration Says That Nearly 200,000 Salvadorans Must Leave
NY Times – Nearly 200,000 people from El Salvador who have been allowed to live in the United States for more than a decade must leave the country, government officials announced Monday. It is the Trump administration's latest reversal of years of immigration policies and one of the most consequential to date.  Homeland security officials said that they were ending a humanitarian program, known as Temporary Protected Status, for Salvadorans who have been allowed to live and work legally in the United States since a pair of devastating earthquakes struck their country in 2001.
Trump urges Congress to pass 'bill of love' to protect 'dreamers' but reiterates demand for border wall
The Washington Post – President Trump declared Tuesday he wants Congress to pass a "bill of love" to protect younger undocumented immigrants from deportation, but he reiterated his demands for a border wall and cuts to legal immigration that Democrats have opposed.
Ahead of a bipartisan meeting with lawmakers at the White House, Trump challenged them to "put country before party" in his push to tighten border-control laws in exchange for providing legal status to immigrants brought to the country illegally as children, a group known as "dreamers."
Related: Cotton: It's Time to End Chain Migration Permanently
Sen. Tom Cotton (R., Ark.) gave a speech on the Senate floor on Monday about why he thinks the U.S. should end chain migration.  Chain migration allows immigrants with citizenship to petition to bring relatives to the country, as Cotton explained. This allows more and more relatives of those who immigrate to come to the U.S. themselves, thus providing the potential for a "never-ending chain" based on family connection alone.  "An end to chain migration will be one of the most important permanent changes to U.S. immigration law in 52 years," he said.
Mueller indicates he will likely seek interview with Trump as part of Russia probe
Houston Chronicle – The special counsel's team could interview Trump soon on some limited portion of questions – possibly within the next several weeks, according to a person close to the president, who spoke on the condition of anonymity to describe internal conversations.  Trump is comfortable participating in an interview and believes it would put to rest questions about whether his campaign coordinated with Russia in the 2016 election, the person added. However, the president's attorneys are reluctant to let him sit for open-ended, face-to-face questioning without clear parameters, according to two people familiar with the discussions.
Joe Arpaio running for Senate in Arizona
Washington Examiner – Republican Joe Arpaio, a close ally of President Trump and former sheriff known for his provocative approach to combatting illegal immigration, is running for Senate in Arizona.  The 85-year-old Arpaio could shake up the late August Republican primary in a critical open-seat race to replace retiring Sen. Jeff Flake, R-Ariz. Trump pardoned Arpaio last summer, sparing the former sheriff jail time after he was convicted of ignoring a federal court order in a racial-profiling case.
Justices Seem to Favor Florida in Water Fight With Georgia
The Supreme Court on Monday appeared to be looking for a way to side with Florida in its complaint that Georgia uses too much water and leaves too little for its southern neighbor.  The justices heard argument in the long-running dispute between the two states. The fight is over Georgia's use of water from the Chattahoochee and Flint rivers that serve booming metro Atlanta and Georgia's powerful agricultural industry.  Florida says too little is left by the time those rivers form the Apalachicola river that flows into Apalachicola Bay and the nearby Gulf of Mexico.
Supreme Court to Consider if 3D Printed Gun Plans Should Be Allowed to Be Shared
The Daily Sheeple – Cody Wilson's Ghost Gun-inspiring company, Defense Distributed, is seeking to have its day in court through a suit with the State Department. The suit has to do with efforts by the government to regulate 3-D printed guns.  The government has shut down Defense Distributed for its efforts to share 3D printing plans with people who can then build 3D Printed guns themselves.  Defense Distributed is contending that the State Department has no right to stop it from spreading these plans on the internet, as the plans do not in any way help people break the law (since it is not illegal in America for people to make their own guns, so long as they are only making them for personal use).  They have been joined by an organization called the Second Amendment Foundation, a gun rights advocacy group.  The two entities are seeking an immediate injunction that would remove the ban on spreading the files which the State Department contends are in violation of International Traffic in Arms Regulations. The argument is the files will be shared to entities in other nations where home gun manufacturing is illegal.  On January 5, Defense Distributed and the Second Amendment Foundation filed with the Supreme Court seeking an immediate injunction.
Man Just Filed Class Action Lawsuit Against Google For Discrimination Against White Male Conservatives
The Daily Sheeple – James Damore, a former Google engineer who was fired in August, has now filed a class action lawsuit against Google for discriminating against him as a white male conservative. He has filed his lawsuit against the company in Santa Clara Superior Court in Northern California.  Damore was fired for posting a memo to an internal Google message board arguing that women may not be equally represented in tech because they are biologically less capable of engineering. He claims that Google unfairly discriminates against white men whose political views are unpopular with its executives and that's why he was fired. Damore is joined in the suit by another former Google engineer named David Gudeman, who spent three years with Google working on a query engine. According to Gudeman's LinkedIn profile, he left the company in December 2016 and has been self-employed since.
You can read the entire lawsuit filed by Damore and Gudeman here:James Damore vs. Google: Class Action Lawsuit
Supreme Court upholds Mississippi's anti-LGBT law
The Christian Science Monitor – The United States Supreme Court on Monday ended the first legal challenge to a Republican-backed Mississippi law that permits businesses and government employees to refuse to serve lesbian, gay, bisexual and transgender people because of their religious beliefs.  The justices left in place a June ruling by the New Orleans-based 5th US Circuit Court of Appeals that the plaintiffs – same-sex couples, civil rights advocates including the head of the state NAACP chapter, a church and others – did not have legal standing to bring the lawsuit.  The law, passed by the Republican-controlled state legislature and signed by Republican Gov. Phillip Bryant with the backing of conservative Christian activists, has not yet been implemented and more legal challenges are expected, according to gay rights lawyers.
Smart Meter Fires: They Just Won't Go Away
Activist Post – Another AMI Smart Meter explosion and fire, but this time a quick-thinking-and-acting mom was able to prevent a catastrophe for her family, plus kept the house from burning down.  According to Fox4KC.com News, Cerise Edwards was asleep inside her home when a small explosion woke her children, who then woke her.  "I did a little research, and I've seen we are not the first people in the KC area to have experienced that kind of thing.  KCP&L had problems last year with them."  The Fox4KC.com report goes on to say, Company leaders said they're in the process of switching all customers to the new digital meters because the analog meters are no longer being manufactured.
World News
Pope Urges Efforts to Rebuild Trust in North Korea, Syria
Newsmax  – Pope Francis urged concerted international efforts Monday to rebuild trust on the Korean peninsula and in Syria, using his annual foreign policy address to demand that political leaders put the dignity of their people before war, profit or power.  In a wide-ranging speech to ambassadors from some 185 nations, Francis reaffirmed the need to respect the status quo of Jerusalem and refrain from any initiative that exacerbates hostilities.
Seoul, Pyongyang Agree to Hold Talks to Ease Tensions Ahead of Winter Olympics
Sputnik  – Earlier, it was reported that the representatives of the Koreas had met for the first time in two years in the demilitarized zone to talk about the steps that could be taken to soothe ever-growing tensions on the peninsula and North Korea's participation in the upcoming Olympic Games in Pyeongchang.  According to the joint statement that was issued following the talks, Seoul and Pyongyang have agreed to hold consultations to ease tensions on the border between the states.  The deal was reached during a meeting in the border village of Panmunjom.
Pakistan May Block Supply Path US Troops Use to Reach Afghanistan
Sputnik – Pakistani authorities are considering the option of blocking supplies of US troops deployed in Afghanistan through its territory amid the diplomatic tensions between Islamabad and Washington, media reported Monday.  On January 1, US President Donald Trump accused Islamabad of providing "safe haven to the terrorists" despite multibillion US assistance to Pakistan. On Thursday, State Department spokesperson Heather Nauert said that the United States was suspending the delivery of military equipment and security aid to Pakistan. According to the spokeswoman, such a measure was a response to the local authorities' insufficient measures in the fight against terrorist groups.
Economy & Business
Oil prices hit highest in nearly three years on tighter market
Reuters – Oil prices edged higher on Tuesday, touching its highest since May 2015, supported by OPEC-led production cuts and expectations that U.S. crude inventories have dropped for an eighth week.
Related: US has to buy Russian natural gas as consumer prices soar
RT – Russia will deliver liquefied natural gas (LNG) to the US, Kommersant daily reports. The reason for the deal is the sharp rise in gas prices on the east coast of the US.  An LNG tanker belonging to French energy company Engie is now shipping from the British port of Isle of Grain to an American terminal, Everett, located near Boston.  The gas being shipped is from Russia's Yamal LNG plant, according to the newspaper. The tanker is due to arrive in the US on January 22.
The Washington Post Says That Fedcoin Will Be 'Bigger' Than Bitcoin
The Economic Collapse Blog – Fedcoin doesn't even exist yet, and yet the Washington Post is already hyping it as the primary cryptocurrency that we will be using in the future.  Do they know something that they rest of us do not?  On Monday, the Washington Post published an opinion piece by Professor Campbell R. Harvey of Duke University that was entitled "Bitcoin is big. But fedcoin is bigger."  These days, there is an agenda behind virtually everything that the Washington Post publishes, and so it is not just a coincidence that they have published an article with "fedcoin" in the title.
Energy & Environment
Storm triggers flooding, mud flows and freeway closures throughout Thomas fire burn area
LA Times – Heavy rains triggered freeway closures throughout the region Tuesday and unleashed mud flows in areas ravaged by wildfires last month, shutting down more than 30 miles of the 101 Freeway and leaving one person dead as rescue personnel scrambled through clogged roadways and downed trees, officials said.  As of 5 a.m., at least 5 inches of rainfall had been collected in a gauge north of Ojai in Ventura County, in the burn area of the Thomas fire, which forced evacuations and destroyed homes last month, according to the National Weather Service in Los Angeles.
Poisonous and running out: Pakistan's water crisis
Yahoo – More than two-thirds of households drink bacterially contaminated water and, every year, 53,000 Pakistani children die of diarrhoea after drinking it, says UNICEF.  Cases of typhoid, cholera, dysentery and hepatitis are rampant. According to the UN and Pakistani authorities, between 30 and 40 percent of diseases and deaths nationwide are linked to poor water quality.
Science & Technology
Apple Investors Urge Action to Curb Child Gadget Addiction
Newsmax – Two major Apple investors have urged the iPhone maker to take action to curb growing smartphone addiction among children, highlighting growing concern about the effects of gadgets and social media on youngsters.  New York-based Jana Partners LLC and the California State Teachers' Retirement System, or CalSTRS, said Monday in open letter to Apple that the company must offer more choices and tools to help children fight addiction to its devices.
Facebook Bug Could Let Advertisers Get Your Phone Number
Wired – Facebook tells users that giving the company their mobile phone number will help keep their account secure. Until a few weeks ago, however, the social network's self-service ad-targeting tools could be massaged into revealing a Facebook user's cellphone number from their email address. The same flaw made it possible to collect phone numbers for Facebook users who had visited a particular webpage.
Now in Effect: New Hampshire Law Bans Warrantless Stingray Spying
Activist Post – A New Hampshire law that bans the use of "stingrays" to track the location of phones and sweep up electronic communications without a warrant in most situations went into effect this week. The new statute not only protects privacy in New Hampshire, it will also hinder one aspect of the federal surveillance state.  A bipartisan coalition of representatives introduced House Bill 474 (HB474) earlier this year. The legislation will help block the use of cell site simulators, known as "stingrays." These devices essentially spoof cell phone towers, tricking any device within range into connecting to the stingray instead of the tower, allowing law enforcement to sweep up communications content, as well as locate and track the person in possession of a specific phone or other electronic device.
Senate bill to reverse net neutrality repeal gains 30th co-sponsor, ensuring floor vote
The Hill – A Senate bill that would reverse the Federal Communications Commission's (FCC) decision to repeal net neutrality received its 30th co-sponsor on Monday, ensuring it will receive a vote on the Senate floor.  Sen. Claire McCaskill (D-Mo.) announced her support for the bill on Twitter, putting it over the top of a procedural requirement to bypass committee approval.
The bill, which is being pushed by Sen. Ed Markey (D-Mass.), would use Congress's authority under the Congressional Review Act (CRA) to reverse the FCC's rollback of its popular net neutrality rules.
Health
Severe flu brings medicine shortages, packed ERs and a rising death toll in California
LA Times – So many people have fallen sick with influenza in California that pharmacies have run out of flu medicines, emergency rooms are packed, and the death toll is rising higher than in previous years.  Health officials said Friday that 27 people younger than 65 have died of the flu in California since October, compared with three at the same time last year. Nationwide and in California, flu activity spiked sharply in late December and continues to grow.
Dunkin' Donuts removes artificial dyes from donuts
The Atlanta Journal-Constitution – Dunkin' Donuts has announced it is removing artificial dyes from all doughnuts it sells in the United States.  The announcement also said Dunkin' Donuts plans to remove artificial dyes across the menu by the end of the year on goods such as doughnut icings, frozen beverages, baked goods, breakfast sandwiches and coffee flavorings.
Utah Teen Dies from Gardasil Vaccine Injuries
Health Impact News – In 2016 a story was published of Colton Berrett, who received the Gardasil HPV vaccine at the age of 13 and became paralyzed from the neck down.
Health Impact News published his interview with the VAXXED film crew in Utah, where he appeared with this mother and siblings, and also his nurse. He had learned how to walk again and was seemingly on the road to recovery.  It is with deep sympathy and sadness that Health Impact News has just learned that Colton has passed away. The only details known at this time are what has been published by family members on a GoFundMe page to raise funds for his funeral.
The new science showing fiber is crucial for lowering inflammation
Well & Good – You probably already know that fiber is pretty essential for keeping your digestive track in check. But its good-for-you benefits don't stop at keeping things, er, moving. According to new research, the nutrient can help lower inflammation, too. As the New York Times so aptly put, people who eat high-fiber diets have lower odds of dying.
Please follow and like us: