Today's News: February 28, 2020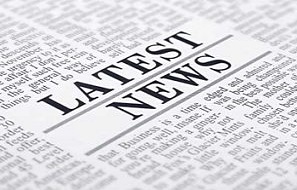 World News
Information Liberation – Turkish President Tayyip Erdogan "opened the gates" and began flooding Europe with migrants on Friday after a Syrian government airstrike killed 33 Turkish soldiers in Syria's northwestern Idlib province.
From Al Jazeera, "33 Turkish soldiers killed in Syrian air raid in Idlib":
At least 33 Turkish soldiers were killed in an air strike by Syrian government forces in northwestern Idlib province as Turkey vowed "to respond in kind" with attacks on "all" their positions.
The rapid escalation of the conflict on Friday also threatened another refugee crisis as media reports cited officials as saying they "opened the gates" for Syrian refugees to transit unimpeded to Europe.
Russia, meanwhile, said Ankara failed to inform it that Turkish troops were fighting alongside rebels in Idlib.
"Turkish soldiers who were in the battle formations of terrorist groups came under the fire of Syrian troops," the defence ministry said in a statement.
The deaths were the largest number of fatalities suffered by Turkey in a single day since it first intervened in Syria in 2016. In response, Turkey warned it will attack "all known targets of the Syrian regime".
RT – World Health Organization (WHO) is now worsening its risk assessment of the coronavirus to a "very high" on the global level. The virus has already spread to at least 48 countries besides its hotbed, China.
"We have now increased our assessment of the risk of spread and the risk of impact of COVID-19 to very high at global level," WHO Director-General Tedros Adhanom Ghebreyesus told media at the agency's headquarters in Geneva.
As of Friday, 4,351 cases, including 67 deaths, have been registered across 48 countries outside of China. While several nations are experiencing "linked epidemics of COVID-19," the majority of the coronavirus cases "can still be traced to known contacts or clusters of cases."
Fox – British Airways and Easyjet have canceled some flights to and from Italy as demand for travel to the area slows amid the ongoing COVID-19 coronavirus outbreak. Reported cases of the novel coronavirus have recently surged in the Mediterranean nation.
On Thursday, British Airways announced that some flights to and from Milan Linate Airport would be canceled amid the ongoing outbreak. Most of Italy's COVID-19 cases have been reported in Lombardy, a populous region that includes the financial hub of Milan, Reuters reports.
Fox – A cruise ship was denied entry into the Dominican Republic due to coronavirus fears after multiple passengers onboard exhibited "influenza-like" symptoms.
Fred. Olsen Cruises' Braemar vessel was reportedly carrying 1,128 passengers and 384 crew members when it attempted to make its scheduled stop at the Port of La Romana in the Dominican Republic on Wednesday. However, port officials denied permission to disembark because of eight people onboard who were being monitored for fever, coughing and breathing troubles.
The cruiseliner called the port's refusal an "overreaction by the Dominican Republic," the New York Post reported.
In a statement to Fox News, Fred. Olsen Cruises said the sick guests have been cleared by the medical team onboard.
Market Watch – The Swiss government announced an immediate ban Friday on all "public and private" events in the country involving more than 1,000 people as a measure to halt the spread of COVID-19.
The measure announced Friday comes will last until at least March 15, officials said.
Among the events that will be effected are the annual Geneva International Motor Show, which was due to take place from March 5-15 and draws tens of thousands of visitors every year. Organizers of the auto show did not provide immediate comment on the Swiss government announcement.
The government said it was "aware that this measure will have a significant impact on public life in Switzerland."
ZeroHedge – A complaint filed with Health and Human Services (HHS) and promptly leaked to the New York Times alleges that federal health employees interacted with Americans quarantined for possible coronavirus exposure without proper medical training or protective gear, and that health agency leaders engaged in a 'corrupt cover-up' when staff members complained, according to the Times.
Filed with the Office of the Special Counsel, a whistleblower described as a 'senior leader' at HHS said the team was "improperly deployed" to two California military bases to assist with processing American evacuees from coronavirus hot zones in China and elsewhere.
The staff members were sent to Travis Air Force Base and March Air Reserve Base and were ordered to enter quarantined areas, including a hangar where coronavirus evacuees were being received. They were not provided training in safety protocols until five days later, the person said.
Without proper training or equipment, some of the exposed staff members moved freely around and off the bases, with at least one person staying in a nearby hotel and leaving California on a commercial flight. Many were unaware of the need to test their temperature three times a day. –New York Times
"I soon began to field panicked calls from my leadership team and deployed staff members expressing concerns with the lack of H.H.S. communication and coordination, staff being sent into quarantined areas without personal protective equipment, training or experience in managing public health emergencies, safety protocols and the potential danger to both themselves and members of the public they come into contact with," reads the complaint, which HHS has acknowledged receiving.
"We take all whistle-blower complaints very seriously and are providing the complainant all appropriate protections under the Whistleblower Protection Act," said deputy assistant secretary Caitlin B. Oakley, who is also the department's national spokeswoman for the Office of the Assistant Secretary of Public Affairs. "We are evaluating the complaint and have nothing further to add at this time."
The Times notes that the complaint comes right after President Trump began to downplay the risks of coronavirus on US soil "amid bipartisan concern about a sluggish and disjointed response by the administration to an illness that public health officials have said is likely to spread through the United States."
In other words, the coronavirus response officially an election issue now.
The whistle-blower's account raised questions about whether the Trump administration has taken adequate precautions in its handling of the virus to date, and whether Mr. Trump's minimization of the risks has been mirrored by other top officials when confronted with potentially disturbing developments. –New York Times
The first American case of coronavirus emerged neary Travis Air Force Base this week in an American patient with no known contact with hot zones or other coronavirus patients.
The Times also reports that similar incidents 'appear to have happened elsewhere,' pointing to HHS employees were also dispatched to Marine Corps Air Station Miramar to help evacuees from Wuhan, China "someone with direct knowledge of the effort" leaked.
U.S. News, Politics & Government
Ars Technica – A Northern California resident has contracted the new coronavirus despite having no known exposure through travel or obvious contact to an infected person—a first for the US.
The US Centers for Disease Control and Prevention confirmed the case late Wednesday, saying, "It's possible this could be an instance of community spread of COVID-19," meaning that the virus may be moving through members of the general US public undetected.
"It's also possible, however, that the patient may have been exposed to a returned traveler who was infected," the agency said.
The patient is currently being treated at the University of California Davis Medical Center, which is in Sacramento, executives there confirmed in a public letter. But according to the California Department of Public Health, the patient is a resident of nearby Solano county. UC Davis Health executives noted that the Solano county patient was transferred to the Sacramento facility on February 19 "from another Northern California hospital."
Notably, Solano county is home to the Travis Air Force Base, where hundreds of repatriated US citizens have been under federal quarantine after being evacuated from China and the luxury cruise liner, the Diamond Princess, which suffered a massive outbreak of the coronavirus earlier this month. Many of those quarantined evacuees have since been released from the base.
The Washington Post reports that according to unnamed sources, the patient is a woman who was originally treated at NorthBay VacaValley Hospital in Solano for flu-like symptoms beginning on February 15. The Post has also reported that another Solano hospital may also be involved in the new case.
Fox – The U.S. Food and Drug Administration (FDA) announced the first coronavirus-related drug shortage in the U.S., but did not reveal which product is being affected and said there are alternatives currently available to patients.
"We are working with the manufacturer as well as other manufacturers to mitigate the shortage," the FDA said in a statement, according to Reuters. "We will do everything possible to mitigate the shortage."
The drug was among a list of 20 that the FDA had previously identified as possibly being impacted by the coronavirus outbreak in China due to ingredients or production location. So far, the agency said there are no reported shortages of medical devices in the U.S. due to the COVID-19 outbreak.
Infowars – Democrats and the New York Times are blaming President Trump for the spread of the Coronavirus to the US, despite the fact that he presided over enhanced border controls and blocking flights from infected areas weeks ago.
The AP noted Wednesday that both Mike Bloomberg and Joe Biden are flat out wrong in claims that Trump cut resources for the Centers for Disease Control and Prevention (CDC) and National Institutes of Health (NIH).
The fact check report states:
Democratic presidential contenders are describing the federal infectious-disease bureaucracy as rudderless and ill-prepared for the coronavirus threat because of budget cuts and ham-handed leadership by President Donald Trump. That's a distorted picture. For starters, Trump hasn't succeeded in cutting the budget.
He's proposed cuts but Congress ignored him and increased financing instead. The National Institutes of Health and the Centers for Disease Control and Prevention aren't suffering from budget cuts that never took effect.
In addition, the budget cuts proposed by Trump had absolutely nothing to do with Coronavirus prevention preparedness, and were related to Ebola virus response, which was no longer needed at such high levels because the threat from the virus in the US has faded.
"Some Democrats have charged that Trump decimated the nation's public health leadership, but [John Auerbach, president of the nonpartisan Trust for America's Health] said CDC's top scientific ranks have remained stable during the past three years." the AP fact check notes.
Nevertheless, Democrats will willingly distort the facts and lie to the public to score political points.
The Hill – President Trump early Friday tweeted that the U.S. was way ahead of the curve when it came to stemming the spread of coronavirus thanks to measures taken by his administration.
Trump accused the "Do Nothing Democrats" of placing fault on him and countered that the virus was spreading "very slowly in the U.S. because President Trump closed our border, and ended flights, VERY EARLY."
In a follow-up tweet, the president said: "The Do Nothing Democrats were busy wasting time on the Immigration Hoax, & anything else they could do to make the Republican Party look bad, while I was busy calling early BORDER & FLIGHT closings, putting us way ahead in our battle with Coronavirus. Dems called it VERY wrong!"
Fox – Democrats and the left-wing media are hoping for a coronavirus pandemic and it represents a "new level of sickness," Donald Trump Jr. said Friday.
In an interview on "Fox & Friends" with hosts Steve Doocy, Ainsley Earhardt, and Brian Kilmeade, Trump Jr. said he was "not at all surprised" by the way Democrats have reacted to the administration's handling of the global outbreak.
"Anything that they can use to try to hurt Trump, they will," the executive vice president of the Trump Organization remarked. "Anything he does in a positive sense — like we heard from the reporter that was just suspended from ABC — they will not give him credit for."
Trump Jr. said that while the Democrats' playbook is "old at this point," for them to try to take a potential pandemic and "seemingly hope that it comes here, and kills millions of people so they can end Donald Trump's streak of winning is a new level of sickness."
The New York Times is under fire for running an op-ed column that criticized the White House response to the coronavirus outbreak and declaring that the ailment should be referred to as "Trumpvirus."
"I don't know if this is coronavirus or Trump Derangement Syndrome, but these people are infected badly," Trump Jr. told the "Friends" hosts.
Fox  – Authorities in Arkansas are getting creative with attempts to thwart drug use in the area and their latest ploy involves the coronavirus threat.
The St. Francis County Sheriff's Office issued a "public service announcement" on Wednesday warning that methamphetamines recently sold in the area may have been "contaminated" with the coronavirus.
"WARNING: If you have recently purchased meth locally, it may be contaminated with the coronavirus," the message posted to Facebook read.
"Please take it to the sheriff's office or police department and they will test it for free."
The tongue-in-cheek warning advised those who are "not comfortable going into an office" to call law enforcement so they can "test your meth in the privacy of your home."
Western Journalism – In a shocking move Tuesday, nearly every Democratic senator voted against requiring that medical care be provided to babies who survive abortions.
A cloture vote on the Born-Alive Abortion Survivors Protection Act garnered the support of 56 senators, compared to 41 who voted to block it.
All 53 GOP senators and three Democratic senators voted to proceed, while 41 Democrats voted no, meaning the measure fell short of the 60 votes needed for cloture, ending debate.
The bill requires, in part, that medical personnel "exercise the same degree of professional skill, care, and diligence to preserve the life and health of the child [who survives an abortion] as a reasonably diligent and conscientious health care practitioner would render to any other child born alive at the same gestational age."
The proposed legislation includes some teeth of potential criminal and civil penalties, including up to five years in jail, for health care providers who fail to offer the requisite care.
Republican Sen. Ben Sasse of Nebraska, who sponsored the bill, rightly observed from the Senate floor prior to Tuesday's vote, "This ain't hard stuff people."
"Every one of us … should be able to say without any hesitation, 'leaving babies to die is unacceptable,'" Sasse said. "There's really no debate to be had here, which is why so many people who were planning to speak on the other side, decided not to speak this afternoon."
Wayne Dupree – According to the CDC, the coronavirus is reportedly about to break out in the United States and many officials are warning Americans to brace themselves for what sounds like the next wave of the plague.
Top U.S. public health officials said Tuesday that Americans should prepare for the spread of the coronavirus in communities across the country.
"It's not so much a question of if this will happen anymore but rather more a question of exactly when this will happen and how many people in this country will have severe illness," Dr. Nancy Messonnier, the head of the National Center for Immunization and Respiratory Diseases at the Centers for Disease Control and Prevention, said during a media briefing Tuesday. [NBC News]
Now that official who was quoted, Dr. Nancy Messonnier, is pushing a major panic switch on the virus, which will surely cause alarm for many Americans.
But even more interesting is that Dr. Messonnier is of former DOJ Deputy Attorney General Rod Rosenstein's only sister.
Rod Rosenstein as we all know definitely worked to undermine the Trump administration, which is oddly exactly what his sister is doing by undermining the more logical and calm message the president's team has issued on the virus.
RT – An Indiana-based law firm is suing Allegheny County, Pennsylvania in federal court for having hundreds of dead people registered to vote in the upcoming 2020 election, among other bizarre irregularities.
The lawsuit alleges that some 1,600 dead people are registered to vote in the 2020 election, while almost 1,200 people are registered to vote without a date of birth listed, and some have even listed the 1800s as their birth years, all violations of the National Voter Registration Act of 1993.
"One registrant is stated as being born in 'June 1800,' the same year Thomas Jefferson won eight of Pennsylvania's 15 Electoral College votes against President John Adams," the lawsuit filed against Allegheny County, Pennsylvania by the Public Interest Legal Foundation claims.
The nonprofit law firm behind the suit is run by a former member of President Donald Trump's now-disbanded Voter Fraud Commission. 
In addition, almost 200 of the county's 900,000 registered voters have no date of registration, and 35 have unclear or out-of-state addresses. Almost 7,500 voter registrations have been flagged as duplicates, with one individual registered to vote up to seven times in one day while others are registered to vote three or four times.
Clarion – The City Council of Paterson, New Jersey has approved an ordinance that allows local mosques to publicly broadcast the Muslim call to prayer. The ordinance specifically allows for the Muslim call to prayer (the azan or adhan), church bells, and "other reasonable means of announcing religious meetings between the hours of 6 a.m. – 10 p.m. for duration not to exceed five minutes."
The ordinance will be subjected to two public hearings before becoming law.
t's ordinances like the Muslim call to prayer of Paterson New Jersey that sound very inclusive on the surface level, but there is a layer cake of issues we're dealing with, not least of all is the motivation for the ordinance.
AP – A Chinese Navy ship fired a laser at a U.S. surveillance aircraft flying over the Philippine Sea west of Guam, the Navy said Thursday, acknowledging the incident more than a week after it happened.
The Navy said the People's Republic of China naval destroyer lased the American P-8A Poseidon aircraft in an act the U.S. deemed unsafe and a violation of international codes and agreements. The statement from U.S. Pacific Fleet said the laser was detected by sensors on the aircraft, but was not visible to the naked eye.
"Weapons-grade lasers could potentially cause serious harm to aircrew and mariners, as well as ship and aircraft systems," the Navy said. The incident took place about 380 miles west of Guam.
Economy & Business
LA Times – In a test kitchen in a corner building in downtown Pasadena, Flippy the robot grabbed a fryer basket full of chicken fingers, plunged it into hot oil — its sensors told it exactly how hot — then lifted, drained and dumped maximally tender tenders into a waiting hopper.
A few feet away, another Flippy eyed a beef patty sizzling on a griddle. With its camera eyes feeding pixels to a machine vision brain, it waited until the beef hit the right shade of brown, then smoothly slipped its spatula hand under the burger and plopped it onto a tray.
The product of decades of research in robotics and machine learning, Flippy represents a synthesis of motors, sensors, chips and processing power that wasn't possible until recently.
Now, Flippy's success — and the success of the company that built it, Miso Robotics — depends on simple math and a controversial hypothesis of how robots can transform the service economy. Costing less to employ than a minimum-wage worker, Flippy is built to slip in right alongside humans on the fast-food line.
Off-the-shelf robot arms have plunged in price in recent years, from more than $100,000 in 2016, when Miso Robotics first launched, to less than $10,000 today, with cheaper models coming in the near future.
As a result, Miso can offer Flippys to fast-food restaurant owners for an estimated $2,000 per month on a subscription basis, breaking down to about $3 per hour. (The actual cost will depend on customers' specific needs). A human doing the same job costs $4,000 to $10,000 or more a month, depending on a restaurant's hours and the local minimum wage. And robots never call in sick.
If the cost of hardware hadn't gone down so quickly, Miso's business model would never have worked, said Buck Jordan, the company's chief executive. "We took a bet," he said. "A risky bet. But it's paying off."
Energy & Environment
AP – A dry beginning of the year has left most of California abnormally parched, as officials brace for the possibility of an early and more intense wildfire season amid record-breaking temperatures.
Drought has expanded from just under 10% of the state last week to nearly a quarter, mainly in central California, the heart of the state's agricultural sector, according to a U.S. Drought Monitor map made public Thursday. The map released weekly shows another 43% of the state is now abnormally dry.
This month is shaping up to be the driest February on record for much of the state. Chances of light showers are on the horizon Saturday night but not again until March 10.
Plague sweeps across more than 10 nations, putting some 20 million people in Africa at risk of starvation
WSJ – Across Somalia, desert locusts in a swarm the size of Manhattan have destroyed a swath of farmland as big as Oklahoma. In Kenya, billions-strong clouds of the insects have eaten through 800 square miles of crops and survived a weekslong spraying campaign. In parts of Pakistan, the pests have eaten 40% of the harvest, forcing the government to declare a national emergency.
Good News Network – According to the U.S. Energy Information Administration's newly-released Electric Power Monthly, the exciting milestone means that wind is now the top renewable source of electricity generation in the country—a position previously held by hydroelectricity for several decades.
Annual wind generation totaled 300 million megawatthours (MWh) in 2019, exceeding hydroelectric generation by 26 million MWh. Wind generation has increased steadily during the past decade, in part, because the Production Tax Credit (PTC)—which drove wind capacity additions—was extended. Annual hydroelectric generation has fluctuated between 250 million MWh and 320 million MWh in the past decade, reflecting a stable capacity base and variable annual precipitation.
Annual changes in hydroelectric generation are primarily the result of variations in annual precipitation patterns and water runoff. Although weather patterns also affect wind generation in different regions, capacity growth has been the predominant driver of annual changes in wind generation.
Both hydroelectric and wind generation follow seasonal patterns. Hydroelectric generation is typically greatest in the spring when precipitation and melting snowpack increase water runoff. Seasonal patterns in wind generation vary across the country, but wind generation is usually greatest in the spring and fall.
Science & Technology
Ars Technica – Plague Inc. maker Ndemic Creations says the game has been removed from sale on the iOS App Store in China because the relevant authorities say it "includes content that is illegal in China as determined by the Cyberspace Administration of China."
The popular game—which asks players to shepherd a virus' deadly spread around the world—has been available on the Chinese App Store for years without issue. Ndemic says it's "not clear to us if this removal is linked to the ongoing coronavirus outbreak that China is facing," but it certainly seems like the most likely proximate cause.
"This situation is completely out of our control," Ndemic writes. "We are working very hard to try and find a way to get the game back in the hands of Chinese players—we don't want to give up on you—however, as a tiny independent games studio in the UK, the odds are stacked against us. Our immediate priority is to try and make contact with the Cyberspace Administration of China to understand their concerns and work with them to find a resolution."
Plague Inc. saw a spike in popularity in China and other countries following initial reports of the coronavirus outbreak. In the wake of that surge, Ndemic issued a statement last month urging players not to treat the game as a "scientific model" for the spread of any disease. Reports of new coronavirus cases are now larger outside of China than within the country, where the outbreak has been in decline since February 2.
World events aside, Plague Inc. also received an early December "Fake News" update that added "a radically different scenario which lets you create your very own Fake News story and deceive the world with it," according to the game's public patch notes. Industry analyst Daniel Ahmad notes on Twitter that China has in the past restricted games that "harm the public ethics, disrupt social order, or undermine social stability," including titles that contain "false information."
China has a long history of placing restrictions on mobile apps sold in the country, pulling everything from communication and news apps to gambling games and protest mapping tools.
Good News Netwrok – Researchers from Imperial College London have invented a first-of-its-kind health tracking sensor for pets and people that can monitor vital signs through fur or clothing.
The new type of sensor, which can detect vital signs like heart and breathing rates through fur—and as many as four layers of clothing—could help make everyday wearables for pets and livestock a reality.
Such devices could help owners keep track of their pets' health, and help vets monitor animals during surgery without the need for shaving.
They could even help improve the work of sniffer dogs used to detect bombs and missing persons.
For human use, they could provide a new way to measure vital signs over clothing without direct contact with the skin.
Lead author Dr Firat Guder, of Imperial's Department of Bioengineering, said: "Wearables are expected to play a major role in monitoring health and detecting diseases early. Our stretchy, flexible invention heralds a whole new type of sensor that can track the health of animals and humans alike over fur or clothing."
The research on this new class of sensors is published Tuesday in Advanced Functional Materials.
Health
Health Impact News – We can all agree that 50 tons of vitamin C pretty much qualifies as a megadose. We can also likely agree that trucking 50 tons of vitamin C, straight into Wuhan, full in the face of the COVID-19 epidemic, qualifies as news.
The news media are not reporting this, or any other, significantly positive megavitamin news.
Loving the photo, but needing authentication, I consulted my physician correspondent in China, Richard Cheng, MD. He confirmed it, saying:
"This was reported in the Chinese media about 2 weeks ago."
Another translator has also independently verified the accuracy of the translation.
DSM, by the way, simply stands for Dutch State Mines, the Netherlands-based parent of DSM Jiangshan Pharmaceutical Co., Ltd. The Chinese division has been recognized as a "China Enterprise with Outstanding Contribution to Social Responsibility." https://www.dsm.com/countrysites/locations/jiangshan/en_us/home.html There is another DSM factory in Scotland, which also manufactures vitamin C.
We are so used to being lied to that the truth is like a diamond in a five-and-dime store: you can't believe it is real because it is mixed in with the fakes. News of nutrition-centered treatment of COVID-19 has been branded "fake news" and "false information." I say that what is "false" and "fake" is the deliberate omission of any news of health-saving, life-saving measures already underway to help the people of China and the rest of our planet.
Newsmax – The coronavirus will never disappear and likely circulate during the winter like the flu and other respiratory viruses, according to some healthcare experts.
"This is going to be with us for some time — it's endemic in human populations and not going to go away without a vaccine," Amesh Adalja, an infectious-disease expert at the Johns Hopkins Center for Health Security, told Business Insider.
Mind Body Green – Whether you have a mild gluten intolerance or full blown celiac disease, we've got good news for you: In a recent clinical trial, the use of nanoparticles containing gliadin showed promise in "reprogramming" immune responses to gluten.
It's estimated that celiac could affect up to 2.4% of the world's population, with even more having general intolerances (6% of Americans according to this estimation). Gluten is a protein found in wheat, barley, and rye—and for anyone who's experienced the discomfort that can come from some carbs, having issues with gluten can put a serious damper on dinner time.
But thanks to these findings, giving up your gluten faves may soon be a thing of the past.
This intolerance is a result of faulty white blood cells called "gliadin-specific T lymphocytes," but in this novel approach to treatment, scientists actually figured out how to get those cells functioning properly by injecting nanoparticles with gliadin into mice. (The nanoparticles are referred to as TIMP-GLIA.)
Following the injections, the celiac model mice had noticeably less activation of the gliadin-specific T lymphocytes, lower inflammation and tissue damage, and showed further signs of gluten tolerance in their genes.
Since then, a pharmaceutical company has received a license to develop this treatment for humans. Their early clinical trials did show successful translations of the original results from mice to humans, which suggest TIMP-GLIA does effectively quell the immune response to gluten in people.
Considering the only current treatment for folks with celiac disease is to go gluten-free entirely and indefinitely, these findings come as welcome news. With the success of these trials, next up researchers want to see if this immunotherapy method can be applied to other autoimmune diseases like diabetes or multiple sclerosis.
Mind Body Green – For those looking for a whiter smile and healthier gums, it may seem tempting to opt for more traditional oral care products—and while it's fine if you do, you should also know there are great natural alternatives as well. You've likely heard of coconut oil's benefits or even trendy charcoal. But here, we're talking about aloe vera.
Aloe vera is often touted for its soothing skin and hair care benefits. But this plant is not just for the outside of your body. Its powerful antibacterial and anti-inflammatory abilities make it well-suited to boosting your oral health too:
Reduces gum inflammation.
Stops cavity-causing germs.
Whitens teeth? Possibly.
To get the full benefits of aloe vera for your mouth, make sure you choose a high-quality product. Hackney recommends reading the product label carefully before buying. "High-quality aloe vera products shouldn't contain mainly water and alcohol," he says. "Also, the fewer ingredients, the better." And just because the gel of the aloe vera plant is clear, don't think the product needs to be green.
Some websites promote the use of aloe vera for teeth whitening, but there is limited evidence to back this up. "Although aloe vera is proven to inhibit the growth of bacteria," says Linhart, "I've yet to see research regarding its impact on whitening teeth or reducing the chances of cavities."
Still, plaque has a yellowish color that over time can make your sparkly white teeth look dull and dingy. Likewise, tartar, which forms from plaque along and under the gumline, appears yellow or brown. By removing plaque and reducing tartar formation, aloe vera may be able to keep your teeth whiter longer.