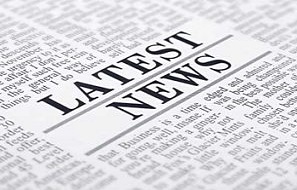 World News
Moscow ready to mediate as India & Pakistan caught up in fresh escalation
RT – Moscow would be ready to host negotiations between New Delhi and Islamabad, Russian Foreign Minister Sergey Lavrov said as tensions flare in the contested region of Kashmir.
'Progress' but no deal: Mixed scorecard for Trump & Kim's Hanoi summit
RT – Donald Trump and Kim Jong-un are leaving Hanoi empty-handed after two days of talks. Despite Trump's talk of "great" prospects for North Korea, no formal deal has been inked.
Nuclear summit collapses over sanctions impasse
CS Monitor – With the normalization of relations between the United States and North Korea seemingly within reach, President Trump and Kim Jong-un's talks broke down due to a failure to bridge a standoff over US sanctions, bringing an abrupt end to the high-stakes summit.
Israel's Netanyahu to be indicted for 'bribery, fraud'
Al Jazeera – The Israeli attorney general's office intends to indict Benjamin Netanyahu in three corruption cases.
As Tensions Rise, UK Criticised for Arming Both India and Pakistan
Global Research – After the Indian military bombed Pakistani territory last night, Pakistan promised to respond and the UK has been criticised for arming both sides.
U.S. News, Politics & Government
An Arms Race: Deadly AI Tanks, The U.S. Military's Next Project
Activist Post – The United States military is going to attempt to build deadly artificial intelligence-driven tanks.  Dubbed Project ATLAS, this type of tank would lead to the first autonomous ground combat vehicles.
According to Quartz, the Advanced Targeting and Lethality Automated System (ATLAS) would theoretically give a tank the ability to do everything necessary to take down a target except pull the trigger. A human operator will still need to actually fire the weapon that will kill another human being. The United States Army has already called on experts in the field to help it develop this deadly technology. Eventually, it will allow a ground combat vehicle such as a tank to automatically detect, target, and engage enemy combatants – without the risk of the operator losing their life.
Opposition Calls on Trudeau to Resign as Canada's Influence Scandal Explodes
Breitbart – Conservative Party leader Andrew Scheer asked Canadian Prime Minister Justin Trudeau to resign on Wednesday following former Justice Minister Jody Wilson-Raybould's testimony that she was improperly pressured to grant favorable treatment to engineering company SNC-Lavalin.
Poll: Majority of Americans Favor a Border Wall over a Green New Deal
Breitbart  – A majority of Americans would rather have a wall sealing America's southern border than the Green New Deal, according to a poll released on Wednesday.
Model Who Exposed Elite Pedophile Ring Found Dead After Tweet Predicting She'd Be Killed
Free Thought Project – After trying to expose the pedophile ring, she Tweeted that someone may try to kill her and noted that she would "never commit suicide."
702,000 Overstay Visa Nearly Two Decades after Terrorists Did it to Execute 9/11
Judicial Watch – Nearly two decades after Islamic terrorists exploited the U.S. government's inept system for tracking visa overstays, more than 700,000 foreigners with expired visas remain at large in the country. The latest government figures show 702,000 overstays in 2017. The disturbing stats come just weeks after a Portuguese man with an expired visa got charged with the gruesome kidnap and murder of a young woman whose body was found bound in a suitcase on a Connecticut street.
At least four of the September 11 hijackers were in the United States with expired visas and all these years later the government still hasn't found a way to track visa over stayers. A few years ago, Judicial Watch obtained Department of Homeland Security (DHS) figures showing that 527,127 foreigners with expired visas remained in the country. Thousands are from terrorist nations like Pakistan, Iraq, Yemen, Libya and Syria. Here's the breakdown as per the DHS stats provided four years ago: 1,435 from Pakistan, 681 from Iraq, 564 from Iran, 440 from Syria, 219 from Yemen, 219 from Afghanistan and 56 from Libya.
Economy & Business
Trump Cancels Sanctions Against Iran and Venezuela
AllGov – In a move that caught many by surprise, U.S. President Donald Trump cancelled all economic sanctions against Iran and Venezuela. In a tweet, Trump said, "Iran and Venezuela have met the requirements for restarting business with us."
Harvard Scientists to Fight Global Warming by Spraying Particles into Atmosphere—4,000 Times a Year
Free Thought Project – Harvard scientists have proposed flying more than 4,000 missions every year, dumping particles to geoengineer the planet out of global warming.
Sen. Barrasso: Green New Deal a 'Big Green Bomb' on Economy
Newsmax – The nation's energy independence and economy will be destroyed by the "big green bomb" that is the Green New Deal, according to Sen. John Barrasso, R-Wyo.
Health
Argan Oil: Health Benefits for Your Skin, Heart, & Beyond
Global Healing Center – Top 6 Benefits of Using Argan Oil
Argan oil is not just for beauty. Modern scientific research has uncovered many of argan oil's other promising benefits. Argan's natural oils may soothe inflammation, nourish skin and body, speed up wound healing, and provide a barrier against harmful organisms.
In Northern Africa, it's popular to drizzle roasted argan oil over bread and use it in cooking. Rich in vitamins A and E, fatty acids, and antioxidants, this amazing oil has benefits when taken internally or used topically. Dietary argan oil may be at least partially responsible for the fact that people who follow a traditional Mediterranean diet tend to have less heart disease; Morocco lies along the Mediterranean Sea.
Below are the top health benefits that argan oil offers.
Improves the Appearance of Acne & Scars
Did you know that it's argan oil's omega-6 and omega-9 content that reduces redness, swelling, and helps acne-prone skin?
Promotes Elasticity & Skin Hydration
Argan oil's high levels of vitamins A and E and its fatty acids deeply nourish skin.[1] Applying argan oil improves your skin's ability to retain water — also known as hydration — which helps with elasticity. Both hydration and elasticity make your skin look more youthful and healthy.
Argan oil can provide a barrier between your skin and dirt, germs, and toxins.
Boosts Heart Health
Some people use argan oil for its additional health benefits — notably for the heart. Studies show that consuming food-grade argan oil works just as well as extra virgin olive oil at promoting good cholesterol (HDL) levels, normalizing bad cholesterol (LDL), and balancing triglyceride levels in the blood
Supports Liver Health
Consuming argan oil supports liver health and may even protect against invasion by harmful organisms and toxins.
Research shows that argan oil helps liver genes stay active, which allows damaged livers to recover.
Promotes Normal Insulin & Blood Sugar Levels
Insulin resistance is a condition where your cells do not absorb the hormone insulin well. Insulin helps regulate your blood sugar levels, so if your cells become insulin-resistance, blood sugar rises, causing all sorts of metabolism problems.
Protects Against Cell Proliferation
Thanks to its high antioxidant levels, argan oil helps protect skin from free radicals and UV radiation.
Argan oil contains high levels of tocopherols, a form of vitamin E, as well as oleic acid, an omega-9 fatty acid. Taken internally, it helps the body at a cellular level, even decreasing the risk of excess cell proliferation that can lead to serious diseases.
Popular Argan Oil Uses
When applied topically, argan oil has important cosmetic benefits for the skin and hair. It is a sought-after natural remedy with healing, anti-aging, and antibacterial properties.
Natural Skin Care:
Improve the Appearance of Stretch Marks
Reduce the Appearance of Acne
Protect & Soften Hair
Moisturize Nail Cuticles
Relieves Tired Feet
Medical Doctors Across the U.S. Speak Out Against Mandatory Vaccination Laws
Health Impact News  – One of the myths propagated by the corporate-sponsored "mainstream" media is that medical doctors are united in their support of mandatory vaccination laws.
This is simply not true. The medical doctors and physician groups that have taken a stand against mandatory vaccination laws are almost never interviewed in the corporate media, and if they are referred to at all, they are called "quacks."
The largest medical association in the world is the American Medical Association (AMA), which has strong ties to the pharmaceutical industry and probably represents more lobbyists in Washington D.C. than any other trade group.
And yet, less than 25% of the licensed medical doctors in the United States are members of the AMA, down from 75% in the late 1950s.
So it would be incorrect to believe that the AMA represents the views of most of the physicians in the U.S. They do not.
Two other medical associations have come out with statements againstmandatory vaccinations in the past couple of days, the Association of American Physicians and Surgeons and Physicians for Informed Consent.
You will not likely find their views expressed in the corporate-sponsored media outlets dominated by Big Pharma advertising revenues, and you will not see any of them invited to testify in any government hearings to discuss vaccination legislation.
The Association of American Physicians and Surgeons (AAPS) just issued a press release this week:
Forced Vaccination Unnecessary, Violates Human Rights, States Association of American Physicians and Surgeons (AAPS)
TUCSON, Ariz., Feb. 26, 2019 (GLOBE NEWSWIRE) — An outbreak of measles in Washington State is the latest news hook for efforts to tighten vaccine mandates and oppose efforts, as in Arizona, to strengthen protections for informed consent and parental rights, reports the Association of American Physicians and Surgeons (AAPS).
In case states fail to follow California's lead in eliminating all exemptions except for rare medical reasons, Congress may enact a federal mandate, AAPS notes. The Oversight and Investigations Subcommittee of the House Energy and Commerce Committee will hold a hearing on Feb 27 on the measles outbreak. The Senate HELP (Health, Education, Labor & Pensions) Committee will hold a hearing on Mar 5 concerning preventable disease outbreaks.
"All medical interventions, including vaccines, have risks and benefits," stated AAPS executive director, Jane M. Orient, M.D. "Physicians have the duty to advise patients according to their own best judgment, and patients have the right to decline to follow their advice. Patients also have the right to be fully informed and not restricted to governmentally approved information."
Judge in Monsanto Roundup Trial is Already Hindering Testimony
Health Impact News – Excerpts:
A high-stakes federal trial kicked off in California involving a man diagnosed with non-Hodgkin lymphoma who is seeking compensation from Monsanto/Bayer because, he claims, its weedkiller Roundup caused his cancer.
Even before the trial started, the judge's behaviour was already making waves, prompting Robert Howard to write [an] article, warning that Judge Vincent Chhabria was "already hindering testimony".
Howard was one of the jurors who back in August of last year, at the culmination of the first case brought against Monsanto – a state rather than a federal case – ordered the company to pay $289 million in damages for having acted with "malice" in hiding the dangers of Roundup.
Howard, however, probably never guessed the degree to which Judge Chhabria would hinder testimony once the actual trial got underway, leading to the Guardian headline Monsanto: judge threatens to 'shut down' cancer patient's lawyer.
The veteran journalist Carey Gillam, who live-tweeted proceedings from the Federal District Court in San Francisco on the first day, gave a blow-by-blow account of Chhabria's extraordinary behaviour.
Gillam described how the plaintiff Edwin Hardeman's attorney was interrupted by Chabbria from almost the moment she started her opening statement. Gillam tweeted:
"Wow… losing track of how many times he has interrupted her." And Gillam asked, "Will lawyers for Monsanto @Bayer get similar treatment?"
They didn't.