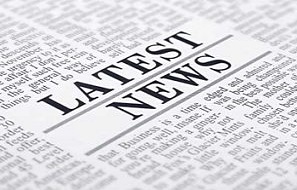 World News
'Aid trucks' carry nails & wire for barricades, Venezuelan FM says, showing photos
RT – Addressing the UN Security Council, Venezuelan Foreign Minister Jorge Arreaza said trucks supposedly carrying humanitarian supplies to Venezuela were also loaded with nails and wire, showing photos of seized cargo.
The opposition-led and US-backed operation to drive trucks with humanitarian aid over the Colombia-Venezuela border led to violent scuffles which saw many police officers injured and several trucks set on fire.
Denouncing the botched delivery as a "well-orchestrated operation to violate the territory of Venezuela," Arreaza presented what he called evidence of the US-led effort being a Trojan horse aimed at inciting a coup.
"And let me tell you, when the trucks were inspected, it turned out that there was not just food and medicine in the trucks, but there was equipment for barricades. There were nails, wire and so on and so forth. And this is what is used by the opposition in Venezuela," Arreaza said, showing the photos of what looked like piles of heavy wire lying on the ground.
Arreaza said that Caracas also has video proof that can be viewed by all those interested.
Praising the Venezuelan Army and police response to the attempt to smuggle in the "aid," he said that it was "the latest chapter of the coup" which has "failed."

Spectre of nuclear war looms as Pakistan warns India
Conspiracy-Cafe – Pakistan's armed forces claim to have shot down two Indian Air Force aircraft over its Kashmir territory.
India in return say they shot down a Pakistani F-16 fighter jet over Indian-occupied Kashmir's Jammu region.
Follows Indian airstrike in Pakistan's Balakot region on Tuesday in retaliation for February 14 suicide attack.
New Delhi claims a 'very large' number of Islamist jihadist militants were killed in Tuesday's airstrikes.
Today, Pakistan said that they have 'no intention of escalation, but are fully prepared to do so if forced'.
Pakistan has shut its airspace to all commercial flights 'until further notice' in response to escalation.

Millions of Yemenis spend hours to find clean drinking water
Al Jazeera – UN says the number of people in the country who need humanitarian aid rose from two million to 24 million last year.

Group of 90 Migrants Cross Border into Texas
Breitbart – Agents assigned to the Eagle Pass Border Patrol Station encountered a large group of migrant families and unaccompanied minors after they illegally crossed the border from Mexico.
Del Rio Sector agents patrolling near the small border community of Quemado, Texas, on Monday encountered a group of 90 migrants who had just crossed the Rio Grande River from Mexico. Border Patrol officials reported that the migrants were all Honduran nationals. Many of the group were women and children. Officials said the children ranged from one to 17 years of age.
The group surrendered to the agents without incident, officials reported. The agents arranged for a transport bus and took the migrants to the Eagle Pass Station for processing and a biometric background investigation.

Mexican Federal Police Seize 3000 Fentanyl Pills near Arizona
Breitbart – Elements of the Mexican Federal Police seized approximately 3,000 fentanyl pills at a security checkpoint on the highway entrance to Nogales, Sonora, this past Monday. The seizure resulted in the arrest of a male driver.

Polly wants crack! Parrots 'addicted to OPIUM' wreak havoc on Indian farms as they ravage crops
Daily Mail – Flocks of parrots believed to be addicted to opium have been ravaging crops on Indian farms in order to feed their bizarre habit.
Footage recorded in central India's Madhya Pradesh state shows the birds indulging in the unusual activity of tearing apart poppy seed pods to get to the opium inside – much to the chagrin of the local farmers.
The wild parrots have apparently learned to wait until the morphine-rich latex is exposed after the farmers slit the poppy pods to help them ripen.
They then silently swoop into the opium fields – having also learned not to squawk – and frantically nibble off the stalks below the pod.
The parrots have become so addicted that the farmers say they must be on near-constant alert to stop the birds eating the seeds and getting high.
Not only have the wild flock become a menace that is wreaking havoc across the state, but they are also stealing farmers' most lucrative crop.

U.S. News, Politics & Government

If the Venezuelan Crisis Expands into War, 8 Million Refugees Could Flood US Border
G. Edward Griffin – The US imposed more sanctions on Venezuela, which will create more hardship on people who are already starving. If the US becomes further entangled in overthrowing the government, eight million war refugees could seek refuge in the US. Two Florida congressmen from Florida, Darren Soto and Mario Diaz-Balart, have recklessly proposed giving Venezuelans protected status in the US that carries on indefinitely. If the US sends troops to Venezuela, they will be stationed there forever.
Republican Senator Marco Rubio sent a threatening tweet to Venezuelan President Maduro featuring two photos of former Libyan leader Moamar Gadhafi, one where he is smiling, and the other where he is covered in blood and dirt just before he was sodomized and murdered. Chaos following US intervention can be worse than a dictator, as witnessed in Libya, which has become a war-torn hellhole where slavery thrives. US foreign policy is a disaster because it enforces permanent obligations on Amercans to solve temporary problems.

Cohen testimony: Trump's former attorney can't provide 'any real examples' of Russia collusion
RT – US President Donald Trump's former lawyer Michael Cohen, giving testimony on Capitol Hill, has not been able to provide any evidence of collusion between the Trump campaign and Russian officials during the 2016 election.
Cohen has been giving testimony described as "explosive" by mainstream media to the House Oversight Committee about his "suspicions" that Trump could have worked with Russia during the campaign — but when probed, was not able to provide any evidence to back up those suggestions.
CBS reporter Bo Erickson tweeted during the hearing that Cohen "cannot cite any real examples of Russian collusion" with the Trump campaign "even though he was one of [Trump's] closest allies."
"If [Cohen] doesn't know about any collusion, who does?" Erickson tweeted.
>> Related: List: 5 Lies Cohen Told Under Oath During Congressional Testimony

The 27 most consequential lines from Michael Cohen's testimony
CNN – Michael Cohen, President Donald Trump's one-time personal attorney and fixer, is testifying before the House Oversight Committee Wednesday — likely the only chance the public will have to hear from him before he is sent to jail in May for a series of tax and campaign finance charges.
Cohen's testimony is one of the biggest moments of Trump's time in office and among the most high-profile hearings on Capitol Hill in modern political memory.
I'll be watching Cohen's testimony throughout the day, plucking out key lines from him and adding context and analysis. These lines are in the chronological order in which Cohen said them.

Trump meets Kim in Vietnam for second nuclear summit
Al Jazeera – Trump predicts a 'very successful' summit and Kim says he is 'certain' of an outcome as the leaders meet in Hanoi.

Mental Health Bill Advances Out Of Senate, But Concerns About Privacy Follow
INDIANAPOLIS — A comprehensive mental health and school safety bill is off to the Indiana House for review after a 29-20 vote in the Senate Tuesday.
Senate Bill 266, authored by law enforcement veteran Sen. Michael Crider, R-Greenfield, said even though the measure underwent extensive changes and expansions that he did not want, it serves as a critical first step to averting school violence caused by students.
"I sat in my office across from parents from Noblesville. I saw the looks on their faces," Crider said, referring to the May 25 shooting at Noblesville West Middle School in which a 13-year-old student shot his teacher and a classmate. "Someone knew that student was having issues. It's incumbent upon us as policymakers to try and figure out ways to try and address that situation."
But the bill survived by a close margin, with lawmakers on both sides of the aisle expressing their concern with how certain provisions will interfere with the lives of children.
"There's no doubt in my mind that we have an element of mental health problems in our state and in our country," said Sen. Jim Tomes, R-Wadesville. "But sometimes I wonder if we don't have more of an issue of a lack of moral character."
If signed into law, SB 266 would allow the state to award secured school grants to schools seeking to partner with mental health professionals outside the school community or provide internal counseling services.
Students who would benefit from these programs would have to first receive consent from a parent or guardian, and schools that receive dollars to expand mental health services would have to disclose the available resources to parents.
Legislators like Tomes, however, say these provisions don't do enough to protect individual privacy. Tomes pointed out a clause in the bill that outlines intervention rules at the state level. For example, the bill would require the Commission on Improving the Status of Children in Indiana to develop a behavioral health plan for individuals from birth to age 22 regarding "(1) comprehensive mental health services; (2) early intervention; and (3) treatment services."
"These are children. They're not specimens," Tomes said. "Is this some major government program or experiment we're going to conduct?"
His colleague Sen. Mike Young, R-Indianapolis, dubbed the measure "Senate Bill 1984" when voicing his opposition, referring to the classic novel by George Orwell that describes a world regulated by "thought police," propaganda and an invasive government called "Big Brother."

US: Pharmaceutical heads urged by congress to curb drug prices
Al Jazeera – The heads of seven top companies have given evidence before a Senate finance committee on the rising cost of medicines.

Transgender Activist Accused of Burning Down Own Home and Killing 5 Pets in Hate Hoax Crime
G. Edward Griffin – Michigan: Nikki Joly, a biological woman who transitioned into a man, is accused of burning down 'his' own home and killing five pets, including two German Shepard dogs and three cats, in a hate hoax crime in 2017. A police report suggested that the possible motive for the leftist to set fire to his own house was due to lack of media coverage of his LGBTQ activism.

Conservatives call out Berkeley police for lack of arrest one week after campus assault on activist
Fox – The head of a conservative activist group says it is shocking that no arrest has been announced in connection with an alleged assault last week on a conservative activist on at the University of California-Berkeley.
The incident, which was captured on a cell phone, occurred as the activist, Hayden Williams, was manning a recruiting table for Turning Point USA, a conservative organization.
On Friday, the university police announced that they had identified a suspect, adding that he was not a student or affiliated in any way with the university. But the announcement did not name the man, whose face was clearly captured on video.
"This is really surprising," Charlie Kirk, the founder and executive director of Turning Point USA, told Fox News Tuesday. "From what I understand there's been no arrest. I don't understand why there's no public arrest file on this guy. If he had been wearing a Make America Great Again hat and had punched a liberal in the face there'd be nationwide outrage and a manhunt to find him. The whole thing is crazy."
On Tuesday, the media relations office for UC-Berkeley told Fox News there were no updates in the case. The UC-Berkeley police department website's most recent update is from Friday. After several efforts to contact the public information officer for the police department, Fox News was told he was out sick, and that there were no updates to report.

U.S. top court sympathetic toward Maryland cross in major religion case
Reuters – U.S. Supreme Court justices on Wednesday signaled a willingness to let a 40-foot-tall (12 meters) cross-shaped war memorial stay on public land in Maryland despite a legal challenge that called it an unconstitutional government endorsement of religion.
But during a lively 70-minute oral argument in the major case about the separation of church and state, the justices appeared unlikely to issue a sweeping ruling allowing greater government involvement in religious expression.
Justice Stephen Breyer, one of the court's four liberals, suggested a compromise ruling allowing the cross to remain based in part on the fact it was built in 1925 while making it clear that newly built religious symbols would be treated differently.
"What about saying past is past … but no more?" Breyer asked.
On one hand "we're not going to have people trying to tear down historical monuments," Breyer said. But on the other, "we are a different country now" that is more pluralistic, he added.
The case, one of the most important of the court's current term, presented the justices with their latest test on the parameters for government-endorsed religious expression. A ruling is due by the end of June.

Bipartisan lawmakers introduce bill to permanently authorize 9-11 victim fund to 'get the care they earned'
TownHall – A bipartisan group of lawmakers on Monday introduced a plan to ensure that all 9/11 first responders and survivors, who have become ill due to exposure to toxins and chemicals, receive their full compensation from the September 11th Victim Compensation Fund, despite a funding shortfall revealed earlier this month.

Economy & Business

Rupee PLUNGES against US dollar after India air strike in Pakistan
Express – INDIA'S rupee plunged sharply today after investors reacted to the country's air strike on Pakistan.

The Income Tax: Still the Root of All Evil
Activist Post – February 25 is a momentous day in American history. It is the day in 1913 the 16th Amendment, authorizing a federal income tax, took effect with the certification of Secretary of State Philander C. Knox.
Because of the crucial effects the income tax has had on America, one would hope that there would be some serious discussion of it in the media. But that hope is routinely disappointed.
But serious consideration of the effects of the income tax has occurred. For example, in his 1954 book, The Income Tax: Root of All Evil, Frank Chodorov showed how the abrogation of citizens' property rights by the income tax leads to the expansion of government far beyond reason and corrupts Americans and America's experiment in liberty in the process. And because Chodorov's analysis brings us back to first principles, it is worth remembering his understanding of the Constitutional revolution it caused.

Wall St. falls after Lighthizer's comments on trade talks
Reuters – Wall Street's main indexes extended losses on Wednesday after U.S. trade representative Robert Lighthizer said the country's issues with China were "too serious" to be resolved by promises of more purchases of U.S. goods by Beijing.

Science & Technology

Stunning images show neon squid, sea butterflies and other creatures in deep reaches of Pacific Ocean
Fox – One photographer has given us a rare glimpse of the colorful, weird creatures living at the deepest and darkest depths of the Pacific Ocean.
Jeff Milisen, a professional photographer who is based in Hawaii, captured several stunning images of rarely seen creatures that make their home in the depths of the ocean, including black cusk eels and sea butterflies.
The amazing photographs include one of a glowing spiny lobster riding a purple jellyfish in the waters off Kailua Kona, Hawaii.
Another image shows a brilliantly colored giant nomad jellyfish.
"I refer to the nighttime open ocean as a biological soup," Milisen, 37, told The Daily Mail.
"Everyone expects the open ocean to be filled with megafaunas like tuna and sharks. [But ]99 percent of everything shot on blackwater is a macro subject, so the smaller the items you are looking for, the more incredible animals you will find," he told the British outlet.

'Moral AI': Home devices may call cops on owners
Breitbart – The Daily Mail reported that home assistants could soon report their owners to the police for breaking the law based on a "Moral A.I." system, if the ideas of academics in Europe are implemented.
The newspaper reported that academics at the University of Bergen in Norway discussed the idea of a "moral A.I." for smart home assistants, like the Amazon Echo, Google Home, and Apple HomePod, during a conference.
Moral A.I. would reportedly make home assistants have to "decide whether to report their owners for breaking the law," or whether to stay silent.
"This would let them to weigh-up whether to report illegal activity to the police, effectively putting millions of people under constant surveillance," the Daily Mail explained, adding that Dr. Marija Slavkovik, who led the research, "suggested that digital assistants should possess an ethical awareness that simultaneously represents both the owner and the authorities — or, in the case of a minor, their parents."
"Devices would then have an internal 'discussion' about suspect behaviour, weighing up conflicting demands between the law and personal freedoms, before arriving at the 'best' course of action," the Mail noted.

Governments Must Face the Facts about Face Surveillance, and Stop Using It
Activist Post – It's time for governments to confront the harmful consequences of using facial recognition technology as an instrument of surveillance. Yet law enforcement agencies across the country are purchasingface surveillance technology with insufficient oversight—despite the many ways it harms privacy and free speech and exacerbates racial injustice.
EFF supports legislative efforts in Washington and Massachusetts to place a moratorium on government use of face surveillance technology. These bills also would ban a particularly pernicious kind of face surveillance: applying it to footage taken from police body-worn cameras. The moratoriums would stay in place, unless lawmakers determined these technologies do not have a racial disparate impact, after hearing directly from minority communities about the unfair impact face surveillance has on vulnerable people.
EFF objects to government use of face surveillance technology for several reasons. These technologies can track everyone who lives and works in public spaces by means of a unique identifying marker that is difficult to change or hide – our own faces.
Monitoring public spaces with this technology will chill protests, an important form of free speech. Courts have long recognized that government surveillance has a "deterrent effect" on First Amendment activity.
Many governments already employ powerful spying technologies in ways that harm minority communities. This includes spying on the social media of activists, particularly advocates for racial justice such as participants in the Black Lives Matter movement. Also, police watch lists are oftenover-inclusive and error-riddled, and cameras often are over-deployed in minority areas—effectively criminalizing entire neighborhoods. If past is prologue, we expect police will engage in racial profiling with face surveillance technology, too.
Governments often deploy these tools without proper consideration for their technological limits. Several studies, including by Joy Buolamwini of the M.I.T. Media Lab and the ACLU, show that face surveillance technologies are more inaccurate when identifying the faces of young people, women, and minorities. And these spying tools increasingly are being used in conjunction with powerful mathematical algorithms, which often amplify bias.
It's important to consider all of these problems with face surveillance now. Once government builds this spying infrastructure, and starts harvesting and stockpiling a record of where we have been and who we were with, there is the inherent risk that thieves will steal this sensitive data, employees will misuse it, and policymakers will redeploy it in new unforeseen manners.
For all of these reasons, companies shouldn't sell face surveillance technology to governments. EFF supports the effort, led by ACLU, to persuade companies to stop doing so.

BOMBSHELL: Facebook whistleblower exposes malicious algorithm to shadow ban and "de-boost" conservative content
NaturalNews – Project Veritas has just unleashed another massive bombshell that could begin the process of bringing down the dishonest social media tech giants and their "content cartels."
Posted at this link on ProjectVeritas.com, a former high-level Facebook employee has gone public with irrefutable proof that Facebook applies a "de-boost" algorithm to conservative content in order to suppress its visibility and sharing.
Shockingly, internal Facebook documents admit this is being done "leading up to important elections," thereby admitting to criminal election meddling and fraud. This is the crime that Robert Mueller claims "the Russians" carried out against the United States of America. In reality, Facebook has been engaged in this election meddling crime for several years now.
We are republishing the Project Veritas report here, and we encourage you to visit the original report on their website and also consider supporting Project Veritas with donations at this link. See more coverage of Facebook's abuse of power at MarkZuckerberg.news.
San Francisco) Project Veritas has obtained and published documents and presentation materials from a former Facebook insider. This information describes how Facebook engineers plan and go about policing political speech. Screenshots from a Facebook workstation show the specific technical actions taken against political figures, as well as "[e]xisting strategies" taken to combat political speech.

Health

Public Health Warning Issued for Fluoride Toothpaste
Mercola – According to the U.S. Centers for Disease Control and Prevention (CDC), 40 percent of children between the ages of 3 and 6 use potentially dangerous amounts of toothpaste.
The CDC and American Dental Association (ADA) recommend using no more than a pea-sized amount for children in this age group, and those younger than 3 should use no more than the size of a rice grain on their toothbrush.
Fluoride-containing toothpastes have a warning on their label stating that "If you accidentally swallow more than used for brushing, seek professional help or contact a poison control center immediately".
While swallowing toothpaste is recognized as a cause for concern, drinking fluoridated water is said to be not only safe but beneficial for your teeth.
Fluoridated water is a far more significant source of fluoride exposure than toothpaste. Recent research shows the prevalence of dental fluorosis among 10- to 12-year-olds in three Ecuadorian provinces is nearly 90 percent; a positive statistical relationship was found between dental fluorosis and consumption of bottled beverages
>> Please consider trying this all-natural toothpaste and mouthwash from Vita-Myr which contains no fluoride

Oregon Legislators Attempt to Fast-track Bill to Remove Vaccine Exemptions
Health Impact News – Residents of Oregon are expressing outrage this week as state legislators are proposing a new bill to remove vaccine exemptions and have called a public meeting with only 3 days notice, in an apparent attempt to fast-track the bill and minimize public opposition.
People in Oregon have opposed mandatory vaccination laws in the past, most notably in 2015 when they turned out at the state capitol in mass to oppose a mandatory vaccine bill introduced by Oregon State Senator Elizabeth Steiner Hayward. See:
House Bill 3063, which would remove all nonmedical exemptions in Oregon was scheduled for a public hearing, with just 3 days notice!
Chief Sponsors: Representative Greenlick, Senator Thomsen, Representative Helt, Mitchell, Schouten, Wilde
Regular Sponsors: Representative Doherty, Prusak, Williams, Senator Wagner
Bill Overview Bill Text: Introduced
CALL TO ACTION: We need everyone possible to show up at the Capitol on Thursday, February 28th at 3:00pm. The hearing is scheduled to be held in Hearing Room E.
Plan to keep your testimony to 90 seconds.
Written testimony can be submitted to hhc.exhibits@oregonlegislature.gov. They will accept written testimony until 5pm on Friday, March 1st.

Processed Foods Lead to Cancer and Early Death
Mercola – 18.5 percent of American children and nearly 40 percent of adults are now obese, not just overweight. Research has linked growing waistlines to processed foods, sodas and high-carbohydrate diets.
For each 10 percent increase in the amount of ultraprocessed food consumed, your risk of death rises by 14 percent; the primary factors driving the increased death rate are chronic diseases such as heart disease and cancer.
While 6 of 12 obesity-related cancers are on the rise, only 2 of 18 cancers unrelated to obesity are increasing, and rates of obesity-related cancers are rising at a far steeper rate among millennials than among baby boomers.
Those who eat more ultraprocessed food have higher rates of obesity, heart problems, diabetes and cancer. Each 10 percent increase in ultraprocessed food raised cancer rates by 12 percent.
Suboptimal intake of fruits, vegetables, nuts, seeds and animal-based omega-3, along with excessive consumption of processed foods and sugar-sweetened beverages account for more than 45 percent of all cardiometabolic deaths