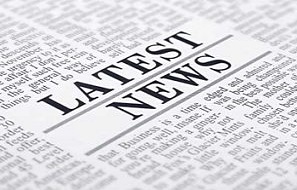 World News
Is Argentina On The Brink Of a Tax Revolt?
Activist Post – "We can't take it anymore," proclaims the economist and media sensation Javier Milei from his Twitter account. He is not alone. It all started a few weeks ago with a " Twittazo " inviting people to protest against the high taxes and the huge public spending. The hashtag #BajenLosImpuestos (lower taxes) quickly became a trending topic. On March 21 what began as a virtual protest is moving to the real world.
Organized by prestigious economists, foundations and think tanks, members of the press, student organizations, and taxpayers groups, the first Argentine anti-tax protest will have its epicenter in Buenos Aires at the gates of the Parliament. However, there are groups all across the country working to organize similar events in cities like Rosario, Córdoba, Corrientes, and many others.
When he campaigned for office in 2015, President Mauricio Macri seemed aware of the heavy tax burden of the country. However, most of his promises about reducing taxes have never come true. The only concrete step taken by his administration – the progressive elimination of the export taxes on agricultural products – was "put on hold" due to budgetary constraints. Moreover, Mr. Macri has not only failed to reduce public spending but he has also created some taxes of his own. The most pathetic example is a tax on financial investments in late 2017, which many signal as one of the major reasons for the financial crisis of 2018, which hit Macri's administration to the point of having to negotiate a rescue package with the International Monetary Fund (IMF) to avoid a default of Argentina's sovereign debt.
Argentina's fiscal situation is appalling. The Paying Taxes 2018, a report issued by the World Bank and PWC, showed a horrific scenario. The taxpayers face up to one hundred taxes and in the item of "total tax and contribution rate" the percentage is an impossible 106. In the same category, Latin America as a whole scores a 52.6 per cent, Europe 39.6 percent, and North America 38.9 per cent.
Iran's foreign minister resigns as his nuclear deal verges on collapse
CS Monitor – Iranian Foreign Minister Mohammad Javad Zarif resigned Monday in a surprise move that leaves President Hassan Rouhani without one of his main allies in pushing for further negotiations with the West. Analysts say a negotiation-seeking foreign minister is falling out of favor in Iran.
India-Pakistan tensions high after Indian airstrike in Kashmir
CS Monitor – An Indian airstrike on Pakistani-controlled territory in Kashmir ratcheted up tensions on Tuesday between the two nuclear-armed rivals, the latest escalation since a deadly suicide bombing in India's section of Kashmir earlier this month killed more than 40 Indian soldiers.
Report: Julian Assange Receives Australian Passport
Breitbart – WikiLeaks founder Julian Assange is one step closer to possibly returning home after receiving an Australian passport, according to a UK newspaper report.
The Evening Standard revealed Friday that the Australian government has confirmed that WikiLeaks founder Julian Assange has once again received an Australian passport. Officials at the Australian department of foreign affairs and trade stated clearly that "Mr Assange does have an Australian passport." The Londoner reached out to the Ecuadorian embassy in England where a staff member first stated "no comment" but then later added: "He has the right to do whatever he wants, but he doesn't move on. He could stay here for ever."
The Evening Standard notes that Assange has had a number of high profile visitors during his time at the embassy.
Trump Arrives in Vietnam as North Korea Summit
Fortune – President Donald Trump arrived in Hanoi late Tuesday for a second summit with Kim Jong Un that has already shown flashes of disorder, as American journalists were abruptly evicted from a hotel housing the North Korean leader and key details of the meeting remained a mystery.
The White House has set low ambitions for Thursday's talks, organized in a matter of weeks after Trump announced the summit Feb. 8. The two sides haven't even agreed on the meaning of denuclearization or the ultimate purpose of the negotiations — and that's unlikely to be resolved this week.
Before Kim's arrival in Hanoi Tuesday morning, Vietnam's foreign ministry announced that the White House media center would have to move from the Melia hotel downtown, where the North Korean leader is staying. The White House offered no explanation for the move, which forced news organizations operating from the hotel to pack up and relocate a few blocks away.
Trump and Kim will meet Wednesday evening for a 20-minute one-on-one conversation before dining together, the White House said. The White House hasn't said where they will hold their formal summit on Thursday.
Trump will be joined at dinner by his chief of staff, Mick Mulvaney, and Secretary of State Michael Pompeo. Kim will also be joined by two aides, Sanders said. She didn't identify them.
Sanders complained on Fox News last week that American media had manufactured "high expectations" for the summit. Trump has sought to tamp down public expectations as well, telling state governors on Sunday that he has no intention of lifting harsh U.S. sanctions on North Korea and isn't pushing for a hasty deal with Kim.
US Humanitarian Convoy for Venezuela Contained Expired Goods – Ambassador
Sputnik – The humanitarian convoy, which the United States recently failed to force into Venezuela, contained expired medications and decayed food, Venezuelan Ambassador to Russia Carlos Rafael Faria Tortosa said in an interview published on Tuesday.
Shocking Intel: It Is Being Alleged That Weapons And Ammunition Are Being Moved Into Position For The Coming War In Venezuela
Economic Collapse  – It looks like the war in Venezuela could begin as soon as next month, and it doesn't appear that there will initially be much opposition to the conflict in the United States.  There is widespread bipartisan support for "regime change" in Venezuela among both Democrats and Republicans, and the mainstream media is clearly willing to go along for the ride.  Donald Trump is now surrounded by extremely hawkish advisers that are very eager to do something about Venezuelan President Nicolas Maduro, and if Trump decides to pull the trigger it is likely that the vast majority of his supporters will fully back the decision.  And at this point most of the other major western nations are also calling for Maduro to go, but Maduro insists that he isn't going anywhere. So a peaceful solution to this crisis appears to be out of the question, and that means that war is almost certainly coming.
This weekend was the first step.  If western aid could be forced across the border, it would show that Maduro was losing control of the country.  But if Maduro was able to block the aid that was coming across, that would make him look like a leader that doesn't care about his people to those in the western world, and sympathetic media reports would help drum up support for war.  Of course by now most of us have seen images of the violence that happened along the border over the weekend, and a lot of blood was needlessly shed. The following comes from Vox…
Starting Friday, violent clashes erupted at several points along Venezuela's border with Colombia as armed government forces tried to block shipments of aid from entering the country. By the end of Saturday, at least four people had reportedly been killed along that line and along the Latin American country's border with Brazil; hundreds more were injured. Maduro has insisted that the humanitarian supplies are unnecessary and spent the weekend continuing to celebrate his ongoing rule with his supporters — even as the United States and other international leaders amped up calls for him to step down.
CNN, MSNBC and Fox News are going to endlessly run footage of the violent clashes over the weekend, and this will build support for whatever action is ultimately taken.
During the Bush years, direct military action was the preferred model, and we saw this in Afghanistan and Iraq.  During the Obama years, arming the "resistance" and starting civil wars was the preferred model, and we saw this in Syria and Ukraine.
So what will Trump ultimately decide to do?
U.S. News, Politics & Government
Report: Michael Cohen Will Testify Trump Broke the Law While President
Breitbart – Michael Cohen, a former attorney for President Donald Trump, will testify publicly this week that the president committed criminal acts while in office, a new report states.
According to the Wall Street Journal, Cohen will provide House Committee on Oversight and Reform investigators evidence that the president was criminally involved in hush payments made to pornographic actress Stormy Daniels, who claims to have had an affair with the president years before he ran for the White House. In addition to Daniels, née Stephanie Clifford, Cohen also made payments to former Playboy Playmate Karen McDougal, who also alleges to have had an affair with Trump. The Journal, citing an individual familiar with Cohen's plans, will also detail President Trump's so-called "lies, racism and cheating," with regard to the transactions.
Donald Trump Berates Democrats for Refusing to Protect Born-Alive Babies
Breitbart – President Donald Trump criticized Senate Democrats for opposing a bill to protect babies born alive during abortions.
"The Democrat position on abortion is now so extreme that they don't mind executing babies AFTER birth," Trump wrote on Twitter.
The Republican-led Born-Alive Abortion Survivors Protection Act failed to meet the 60 vote threshold to advance with a vote of 53-44.
Steve Scalise: Democrats Won't Let Me Testify, 'People with Guns Saved My Life'
Breitbart – Rep. Steve Scalise (R-LA) said Rep. Jerry Nadler (D-NY), who chairs the House Judiciary Committee, is blocking him from testifying as a witness in a forthcoming hearing on "gun violence."
>> Related: Scalise on House Gun Control Vote: Dems Don't Want to Hear Both Sides
Cornell University Adopts 'Stealth' Project to Replace Hamburger Meat with Mushrooms
Breitbart – Cornell University has adopted a project to partially replace burger meat with ground-up mushrooms. The school's director of nutrition management refers to the initiative as a "stealth" approach at "deemphasizing" students from eating meat, implying that the Ivy League students may not be aware of the added fungi and that eating decisions should be made for them.
Several dining locations on Cornell University's campus have been replacing the meat in burger patties with ground-up mushrooms, as one of several initiatives aiming to "deemphasize meat" on campus, according to The Cornell Daily Sun.
"We're always striving to make something plant-based," said Cornell Dining's director of nutrition management, Michele Lefebvre, to the school's student newspaper, "For example, if we can make a soup kind of base using pureed cauliflower, we definitely aim to try and do that."
Under new laws, San Francisco works to lift prior pot convictions
CS Monitor – When Californians voted to allow adult use of marijuana in 2016, an estimated 200,000 past pot convictions became eligible for erasure or reduction. Now a tech nonprofit, Code for America, is solving the biggest hurdle to identifying those cases.
All-Girl Boy Scout Troops Are Now Forming Across The Country
Off The Grid News – The formation of all-girl Boy Scout troops is yet another episode in the BSA's struggle to retain any sort of identity in American culture.
All-girl Boy Scout troops are currently forming across America. For example, Troop 19 in Chester County, Pennsylvania, contains 17 girls.
Moreover, Troop 19 Scoutmaster Melisa Pendill is a woman, The Philadelphia Inquirer reports. However, Troop 19's members will engage in traditional Scout activities like camping, first aid, and woodcraft.
Notably, all-girl Boy Scout troops are forming in other areas as well. For instance, there are two all-girl Boy Scout Troops in Wayne County, Ohio, The Daily Record states.
Troop 64 at Zion Lutheran Church will teach girls how to whittle and camp. In addition, Troop 64 will join male Boy Scouts from another troop on some outings.
U.S. senators tell drug company executives pricing is 'morally repugnant'
Reuters – U.S. senators called drug pricing practices "morally repugnant" and told drug company executives they do not want to hear them blame others for the high prices, taking an aggressive stance at a Senate hearing on the rising costs of prescription medicines.
Green New Deal could cost a lot of green; stage set for closely-watched Trump-Kim summit in Vietnam
Fox – GREEN NEW DEAL COULD COST A LOT OF GREEN: The sweeping "Green New Deal" proposed by Rep. Alexandria Ocasio-Cortez, D-N.Y., could cost as much as $93 trillion, or approximately $600,000 per household, according to a new study co-authored by the former director of the nonpartisan Congressional Budget Office … The sobering and staggering cost estimate came as Democratic presidential hopeful Kamala Harris pointedly declined in an interview broadcast Sunday to put a price tag on the Green New Deal and "Medicare-for-all," saying "it's not about a cost," but rather return on investment. The Green New Deal's botched rollout included the release of an official document by Ocasio-Cortez's office that promised economic security even for those "unwilling to work," and called for the elimination of "farting cows" and air travel.
Hillary Clinton urges public hearings on Mueller report
Fox – Hillary Clinton is calling for public hearings on Robert Mueller's Russia report while slamming Congress for not taking stronger action based on already-known information.
Economy & Business
The "New NAFTA" and Agribusiness' Secretive Plans to Unravel Food Safety and Worker Protections
Global Research – As Congress and the public debate the pros and cons of the United States-Mexico-Canada Agreement (USMCA), or New NAFTA, behind the scenes and in the shadows transnational corporations are doubling down on their plans to weaken and eliminate public protections through a related entity, the secretive Regulatory Cooperation Council (RCC). This little-known council has the mission of promoting trade by "reducing, eliminating or preventing unnecessary regulatory differences" between Canada and the United States. Since the RCC's inception, agribusiness—including factory-farmed livestock producers, the feed industry, and chemical and pesticide manufacturers and linked transportation businesses—has had a seat at the regulatory cooperation table. Their focus, without exception, has been advocating the scaling back and even elimination of important safety protections in both countries. In the U.S., recommendations made by the RCC feed directly into regulations enacted (or eliminated) by the Department of Agriculture, Food and Drug Administration and Environmental Protection Agency, among others.
Pence Urges Global Freeze On Venezuelan Oil; Vows Return Of "Every Last Dollar" To Opposition
ZeroHedge – As expected the Lima Group summit hosted in Bogota, Colombia on Monday became a collective Venezuelan regime change strategy session following the weekend showdown over US humanitarian aid entering the country, which led to riots on bridges at border points Saturday.
Previously promising to announce at the meeting of the over 12 American states — most of which have recognized US-backed Juan Guaido as "legitimate" leader of Venezuela —"concrete steps" and "clear actions", Vice President Mike Pence underscored that President Trump stands behind Guaido "100 percent" after a face-to-face session with the opposition leader, the first since unrest began. Predictably Pence unveiled new sanctions targeting Caracas while calling on allies to freeze all assets of its state-owned oil company PDVSA, and further called for the United Nations Security Council to act.
We hope for a peaceful transition to democracy. But President Trump has made it clear: all options are on the table," said Pence at the summit. He indicated the pressure campaign would continue ramping up, especially while calling for all Lima Group nations to immediately freeze PDVSA's assets.
"In the days ahead… the United States will announce even stronger sanctions on the regime's corrupt financial networks," Pence said, according to the AFP.
"We will work with all of you to find every last dollar that they stole and work to return it to Venezuela." The US is seeking to put all Venezuelan assets under the control of Guaido's government-in-waiting.
Wall St. flat as tech gains limited by weakness in consumer discretionary
Reuters – U.S. stocks were little changed in choppy trading on Tuesday, as gains in technology sector were offset by losses in shares of consumer discretionary companies including Home Depot.
Science & Technology
A.I. Take the Wheel: Backseat Driver Technology Will Monitor You INSIDE Your Car
Activist Post – "As vehicles get smarter, your car will be keeping eyes on you," a recent Reuters report threatened. New backseat driver tech aims to monitor you inside your car.
Your car could actually report you to the police.
The cars of the near-future don't feel like the safe, private space about which Numan sang. And the responsibility is moving away from the driver over to A.I. in a sort of Wall-E type society. Cars are becoming more like moving living rooms at the cost of personal freedom.
That is to say that self-driving, smart cars are here to stay and will monitor you and possibly report on you as they record you in your vehicle.
Today we are talking about interior-facing, driver monitoring tech which the media endearingly calls "a backseat driver." But the technology actually has more control than a nagging passenger merely trying to direct your driving.
As self-driving cars already take off in Arizona, the media cheers the surveillance technology from the bleachers. Any qualms about the tech are muted with sales copy straight from the creators of the products. It's not about "if self-driving cars gain broad acceptance," it's about "when" self-driving cars gain broad acceptance, we are told.
What is back-seat driver tech (interior-facing, driver monitoring technology)?
In January, the international consumer electronics show (CES) in Las Vegas, Nevada showcased many A.I. and car tech companies and their many ways of analyzing the driver.
In-car sensor technology is now capable of composing images on the driver, capturing motion, monitoring facial expressions in order to detect features about the driver and monitor whether they are too distracted, too sleepy, etc.
This creepy description from the report can hardly hide the intrusive tentacles of the tech:
Whether by generating alerts about drowsiness, unfastened seat belts or wallets left in the backseat, the emerging technology aims not only to cut back on distracted driving and other undesirable behavior, but eventually help automakers and ride-hailing companies make money from data generated inside the vehicle. (Source)
Global quest for gene-editing rules
CS Monitor  – The world's scientific community readily accepts regulation of its research for safety reasons. But not always to meet a moral standard. That may soon change. In March, the World Health Organization will convene a panel of 18 experts to examine the ethical and social challenges of editing genes for the purpose of reproduction.
In effect, the panel is tasked to come up with global guidelines on what it means to be human. In particular, the United Nations agency wants to decide whether science should continue perfecting gene-editing techniques that allow the choosing of physical or mental characteristics before a child is born.
WHO set up the panel with some urgency. In November, gene researchers across the world reacted with horror after a Chinese scientist, He Jiankui, announced he had created the first gene-edited babies. Some called the achievement "monstrous." Others demanded a red line to allow such gene editing only when it is clearly safe and only for an agreed purpose, such as preventing illness. Mr. He, meanwhile, remains under house arrest as he awaits trial for allegedly violating Chinese law.
Health
Religious exemptions for vaccinations in question following measles outbreak
ABC – A measles outbreak in the Pacific Northwest has some people questioning religious exemptions for families who want their children to opt-out of mandatory immunizations.
Florida is one of 17 states that allows the exemption based on religious grounds.
Two states experiencing measles outbreaks allow parents to opt out of vaccines because they want to
Many parents worry vaccinations pose a threat to their child's health.
These Are the World's Healthiest Nations
Bloomberg – Maybe it's something in the gazpacho or paella, as Spain just surpassed Italy to become the world's healthiest country.
That's according to the 2019 edition of the Bloomberg Healthiest Country Index, which ranks 169 economies according to factors that contribute to overall health. Spain placed sixth in the previous gauge, published in 2017.
Four additional European nations were among the top 10 in 2019: Iceland (third place), Switzerland (fifth), Sweden (sixth) and Norway (ninth). Japan was the healthiest Asian nation, jumping three places from the 2017 survey into fourth and replacing Singapore, which dropped to eighth. Australia and Israel rounded out the top 10 at seventh and 10th place.
The index grades nations based on variables including life expectancy while imposing penalties on risks such as tobacco use and obesity. It also takes into consideration environmental factors including access to clean water and sanitation.
Eating Habits
Researchers say eating habits may provide clues to health levels enjoyed by Spain and Italy, as a "Mediterranean diet, supplemented with extra-virgin olive oil or nuts, had a lower rate of major cardiovascular events than those assigned to a reduced-fat diet," according to a study led by the University of Navarra Medical School.
Meanwhile in North America, Canada's 16th-place ranking far surpassed the U.S. and Mexico, both of which dropped slightly to 35th and 53rd. Life expectancy in the U.S. has been trending lower due to deaths from drug overdoses and suicides.
Cuba placed five spots above the U.S., making it the only nation not classified as "high income" by the World Bank to be ranked that high. One reason for the island nation's success may be its emphasis on preventative care over the U.S. focus on diagnosing and treating illness, the American Bar Association Health Law Section said in a report last year after vising Cuba.
South Korea improved seven spots to 17th while China, home to 1.4 billion people, rose three places to 52nd. Life expectancy in China is on track to surpass the U.S. by 2040, according to the Institute for Health Metrics and Evaluation.
Sub-Saharan economies accounted for 27 of the 30 unhealthiest nations in the ranking. Haiti, Afghanistan and Yemen were the others. Mauritius was the healthiest in Sub-Sahara, placing 74th globally as it had the lowest death rate by communicable diseases in a region still marred by infectious mortality.
>> For the Bloomberg 2019 Healthiest Country Index full data set, click HERE
Note – Here are the stats for the United States:
2019 Rank: 35th
2017 Rank: 34th
Health Grade: 73.02
Health Score: 78.13
5 Ways to Boost Dopamine Naturally
Care2 – Of all the chemicals in your brain, dopamine is one of the flashiest—and most complex. Often billed as the "feel-good" hormone, dopamine is associated with positive sensations such as motivation, lust, pleasure, vice, euphoria and concentration. Once we get a taste of it, we crave more.
Low levels of dopamine can potentially contribute to feelings of fatigue, lack of motivation and even addictive behavior. Luckily, there's no need to rely on substances to flood your brain with dopamine. There are plenty of natural ways to raise your dopamine levels and keep you feeling your best and most motivated.
Here are some natural ways to boost your dopamine levels for sustainable and positive results.
CUT BACK ON SUGAR.
AMP UP YOUR TYROSINE INTAKE.
GET HIGH-QUALITY SLEEP.
SOAK UP THE SUN.
EXERCISE
Brucella Infection Outbreak Blamed on Raw Milk Producers Turns out to be Caused by Brucella Vaccine in Commercial Dairies
Health Impact News – Recent headlines about a Brucella outbreak in 19 states blamed raw milk dairies.
But one raw milk dairy in Pennsylvania has sent out an email update to its customers explaining that the Brucella outbreak is actually "an antibiotic resistant, modified live strain of Brucella that veterinarians give to cows as a vaccination." The farm in this brucellosis case was not even licensed or permitted for raw milk sales.
Raw milk producers that are allowed to produce raw milk legally in some states (many states do not allow it all), must pass much more stringent sanitary inspections than even commercial dairies.
As we have reported for many years here at Health Impact News, conscientious dairy farmers who choose to market a high-end product directly to the consumer are a threat to the subsidized commercial dairy industry.
These brave farmers have endured a lot of persecution from government regulatory bodies who try to shut them down, and deny consumers access to a healthier, and safer, dairy product.