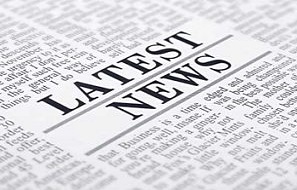 World News
Venezuela aid violence steeled U.S. pro-opposition resolve: Pence
Reuters – The United States targeted Venezuelan President Nicolas Maduro's government with a fresh round of sanctions on Monday after violence blocked the delivery of food and medicine to the economically devastated country during the weekend.
EU draws up plans to delay Brexit until 2021
The Sun – EU chiefs are drawing up a plan to delay Brexit until 2021 to do away with a need for any Irish backstop.
Under the latest thinking in Brussels, Britain's 21 month transition period after exit day on March 29 would be scrapped for continuing membership instead.
UN's Antonio Guterres: Global arms control system faces collapse
Al Jazeera – Guterres urges Russia and the US to preserve the Intermediate-Range Nuclear Forces Treaty – a key nuclear accord.
U.S. News, Politics & Government
U.S. ramps up pressure on Venezuela's Maduro with sanctions on state governors
Reuters – The United States on Monday imposed sanctions on four state governors in Venezuela as it ramped up pressure on President Nicholas Maduro for blocking humanitarian aid convoys.
The action coincides with U.S. Vice President Mike Pence attending a meeting of the regional Lima Group of nations in Bogota, where he said the United States was readying an additional $56 million in humanitarian aid. He called on Latin American allies to increase pressure on Maduro's government.
Report: Leftist Interest Groups Calling the Shots at Many American Universities
Breitbart – According to a recently published investigative report, leftist interest groups are secretly playing a major role at many American Universities, often funded in part by mandatory student fees.
According to a report by the Capital Research Center, "public interest research groups" are playing a silent yet major role at many major American universities. The report makes the case that these interest groups use universities and their students to advance a progressive partisan agenda.
Public interest research groups often raise funds via dishonest or deceitful methods. For example, many groups are funded by mandatory student fees. According to the report, the New York Public Interest Research Group has been able to raise $1 million each year from mandatory student fees.
Graham, Menendez Reintroduce 'Sanctions Bill From Hell' Against Russia
CNS News – Senators Lindsey Graham (R-S.C.) and Bob Menendez (D-N.J.) reintroduced a "sanctions bill from hell," as Graham termed it, targeting the Russian leadership and key sectors of the country's economy on February 13.
In a press release announcing the bill, Senator Graham described the aim of the new sanctions as punishing Russia for interfering in the 2016 U.S. elections, backing separatists in Ukraine, and supporting Syrian President Bashar al-Assad.
"Our goal is to change the status quo and impose meaningful sanctions and measures against Putin's Russia," said Graham. "He should cease and desist meddling in the U.S. electoral process, halt cyberattacks on American infrastructure, remove Russia from Ukraine, and stop efforts to create chaos in Syria."
Trump-Kim summit: Trump hints at economic rewards for North Korea
Yahoo – Hours before flying to Vietnam for another face-to-face meeting with North Korean leader Kim Jong Un, President Donald Trump raised the possibility that the reclusive state could reap economic benefits from working with the United States on denuclearization.
Trump has maintained punishing economic sanctions on North Korea, even as he has touted his "very good relationship" with Kim. But the president has also held out what he describes as the economic benefits for North Korea if it chooses to denuclearize.
"I think he'll have a country that will set a lot of records for speed in terms of an economy," Trump told governors at the White House who are gathered in Washington for an annual meeting."We want denuclearization,"
Kim has shown little sign he intends to take concrete steps toward denuclearization. Members of Trump's administration – including Dan Coats, the director of national intelligence – have said Kim views his nuclear arsenal as critical for survival.
Justices rule judges might serve for life, but not eternity
NBC – The Supreme Court answered a question Monday that, surprisingly, hasn't been resolved before: If a judge dies after voting on a case but before the decision is announced, does the judge's vote count?
The liberal lion of the 9th U.S. Circuit Court of Appeals, Stephen Reinhardt, died March 29, 2018, but his vote was counted in a decision that came out shortly afterward. The case involved an equal pay lawsuit filed by a California teacher. Judge Reinhardt wrote an opinion for the full appeals court, but it wasn't announced until 11 days after his death.
A footnote at the beginning of the appeals court decision said that Reinhardt "fully participated in this case and authored this opinion" and noted that voting by the judges was completed before he died.
But the Supreme Court said Monday it's "generally understood that a judge may change his or her position up to the very moment when a decision is released." In order for a vote to count, a judge must be actively serving on the court when a ruling is rendered. Holding otherwise would have "allowed a deceased judge to exercise the judicial power of the United States after his death."
In an unsigned opinion with no noted dissents, the Supreme Court said, "Federal judges are appointed for life, not for eternity."
Wyoming district will open 1-student school next fall
AP – A Wyoming school district plans to re-open an isolated school to serve a single student entering kindergarten this fall.
The Laramie Boomerang reports Cozy Hollow School is about 60 miles north of Laramie. A modular classroom is already there but hasn't been used for about a decade.
It will be the second one-student school in the Albany County School District. They're only a few miles apart, but connecting roads are impassable much of the winter.
Wyoming law requires on-site education for isolated students when it's impossible to transport them to other schools.
The district tried live-streaming classes for isolated students but it didn't work well, especially for young children.
District officials say it will cost about $150,000 combined to educate the two students next school year.
Ole Miss basketball players kneel during national anthem on day of pro-Confederate rally
Knox News – Ole Miss basketball coach Kermit Davis defended the players who knelt during the national anthem, saying they did so in direct response to the pro-Confederate rally that was taking place on campus at the same time.
"This was all about the hate groups that came to our community and tried to spread racism and bigotry … in our community," Davis said during his postgame press conference. "It has created a lot of tension for our campus. I think our players made an emotional decision to show these people they aren't welcome on our campus, and we respect our players' freedom and ability to choose that."
As many as eight Ole Miss basketball players knelt during the national anthem prior to the Rebels' 72-71 win over Georgia on Saturday.
High-stakes trial starts in Roundup weed killer cancer claim
AP – A jury in federal court in San Francisco will decide whether Roundup weed killer caused a California man's cancer in a trial starting Monday that plaintiffs' attorneys say could help determine the fate of hundreds of similar lawsuits.
Edwin Hardeman, 70, is the second plaintiff to go to trial of thousands around the country who claim agribusiness giant Monsanto's weed killer causes cancer.
Monsanto says studies have established that the active ingredient in Roundup, glyphosate, is safe.
"There is a mountain of evidence," Hardeman's attorney, Brent Wisner, said outside court. "This company needs to get straight and be honest with its customers and say, listen, there is evidence it's associated with cancer and let people make a choice about whether or not they use the product."
A San Francisco jury in August awarded another man $289 million after determining Roundup caused his non-Hodgkin's lymphoma. A judge later slashed the award to $78 million, and Monsanto has appealed.
High court deciding fate of cross-shaped Maryland memorial
AP – Steven C. Lowe says he has always thought that a 40-foot-tall (12-meter-tall) concrete cross that stands on a large, grassy highway median near his home was odd.
For years, he says, he didn't know that the cross in Bladensburg, Maryland, is a war memorial. A plaque on the cross' base lists the names of 49 area residents who died in World War I, but it isn't easily read from the road and getting to the monument requires dashing across traffic. Lowe said he felt the cross implied that the city where it stands favored Christians over others.
"It certainly made me raise my eyebrows," said Lowe, 68, who is retired from the telecommunications industry.
In 2014, Lowe, two other area residents and the District of Columbia-based American Humanist Association, a group that includes atheists and agnostics, sued to challenge the cross. They argue that the cross' location on public land violates the First Amendment's establishment clause, which prohibits the government from favoring one religion over others. The group lost the first round in court, but in 2017 an appeals court ruled the cross unconstitutional. Now, the cross' supporters are asking the Supreme Court to overturn that ruling in a case the justices will hear Wednesday.
Economy & Business
Lower refunds amplify calls to restore key tax deduction
The Hill – Complaints about lower refunds and higher taxes are amplifying calls from Northeast and West Coast leaders to do away with the GOP tax law's limit on the deduction for state and local taxes.
The limit on the tax break, known as the SALT deduction, has been one of the most controversial provisions of the tax law, with lawmakers from both parties in high-tax states such as New York and New Jersey arguing that the deduction cap unfairly punishes their voters.
A group of Democratic governors held a press conference on Friday to press Congress to restore the full SALT deduction.
"It is appropriate that we're having this discussion in the middle of tax season as [the deduction cap] is gutting our middle class and it's just plain wrong," said New Jersey Gov. Phil Murphy.
The governors' press conference comes after New Jersey Democrats Rep. Bill Pascrell and Sen. Bob Menendez earlier this month introduced a bill to restore the full SALT deduction. It's one of several bipartisan bills that lawmakers have introduced this year to restore the full SALT deduction, and it has the backing of a number of lawmakers in the Northeast, Illinois and California, including Rep. Chris Smith (N.J.), one of the few House Republicans who voted against the 2017 law and remains in office.
In an op-ed for The North Jersey Record on Friday, Pascrell and Menendez called the SALT deduction cap "a main culprit for the tax sticker shock in New Jersey and other high cost-of-living states."
CHASE Bank Denies Service to Conservatives
PJ Media – It's hard to imagine how conservatives could be even more complacent than they actually are about what's being done to this country.
More recently, increasingly monopolistic social media companies that have an inordinate amount of control over who gets heard and who doesn't have started actively targeting conservatives and we just shrug or spout platitudes.
"If you don't like the way they do it, take on those monopolies with hundreds of millions of users and billions in cash by building your own company."
So, what happens when banks and credit card companies target people for their political views? Do we need to build our own banks, too?
Activist Laura Loomer claims she had her account suspended by Chase Bank.
Enrique Tarrio, the black leader of the Proud Boys, a group that has laughably been branded a white supremacist organization by liberals, was also suspended by Chase. So was Martina Markota. And Joe Biggs, who made enough of a stink that Chase reluctantly gave him his account back.
Banking is one of the most heavily regulated industries in America for a good reason – and it's not just because the bankers can steal your money. The idea that citizens could be cut off from using a bank because of their political views is extremely dangerous. Imagine going to your bank and being told to produce your voter registration before you're allowed to open an account or get a credit card. If Chase is allowed to do this, we are taking a step into that world. A world where your political views could keep you from being able to get credit or run a business. Certainly, there are an awful lot of liberals who would love to see us enter a world like that. In fact, there was a column in the New York Times last year calling for weaponizing the financial industry in exactly this way to shut down the gun industry as part of an effort to deny Americans their Second Amendment rights.
US stocks rise broadly after Trump postpones tariff increase
AP – Stocks moved broadly higher on Wall Street after President Donald Trump agreed to hold off on raising tariffs on Chinese goods, which would have escalated a damaging trade war between the world's two largest economies.
Investors had been growing increasingly optimistic over the last two weeks that the U.S. and China were moving closer to a resolution in the trade tiff. The fight is over U.S. complaints that Beijing steals or pressures companies to hand over technology.
Information technology and industrial companies led the gains. Consumer goods and utility companies lagged the overall market.
UK and US agree post-Brexit derivatives trading deal
The Guardian – Multitrillion-pound business will continue even if Britain leaves EU without a deal
The US has lent its backing to Britain to protect the City from losing trillions of pounds of complex financial derivatives business after Brexit, warding off a potential banking industry land grab by the EU.
In a joint announcement heralded as a sign of the special relationship between the UK and the US, the two countries said they would take every step to ensure the continued trading of derivatives across the Atlantic under every Brexit eventuality.
Energy & Environment
Massive Windstorm Spawns "ICE TSUNAMI" On Lake Erie
SHFTPlan – And ice tsunami was spawned on Lake Erie by a massive windstorm which has resulted in the loss of power for thousands in the area. The ice storm took place Sunday across parts of New York and along Lake Erie, pushing large chunks of ice along lakeshore areas.
Chunks of ice stacked up along the Niagara River Parkway along the lake forced the roadway to be closed in some sections after the ice tsunami hit. Ice mounds between 25 and 30 feet high could be seen in photos approaching people's homes. Twitter users shared their accounts of what this ice tsunami looked like, and it is eerie.
Green New STUPID: Liberal U.S. cities now just burning recyclables because no one wants to accept the raw material
NaturalNews – Millions of Americans have been led to believe that they're helping the environment by separating plastic, glass, and other "recyclables" from landfill waste whenever they roll their trash bins out to the curb. But the truth of the matter is that the United States currently lacks the capacity to effectively process the sheer volume of recyclable waste being produced, which means that much of it ends up being burned in highly-polluting incinerators in order to get rid of it.
In the Pennsylvania city of Chester, for example, located just outside of Philadelphia, recyclables are burned by the hundreds of tons every single day, which in many ways has made the municipality an uninhabitable toxic waste dump. Some 34,000 people currently live in Chester, and many of them have come forward to say that the stench coming from the nearby smokestacks is so foul and toxic that they're being forced to move elsewhere – that is, if they can afford to do so.
Zulene Mayfield is one former resident of Chester who has since moved to Delaware, citing health issues from the extreme pollution that comes from the burning of all these recyclables. Like many of her neighbors, Mayfield was basically forced out of her home where she was born and raised, and now leads a community action group that's trying to raise awareness about the deception of recycling.
Toxic GREEN snow in polluted Russian town forces residents to wear masks and sparks environmental protests
Daily Mail – Toxic green and black snow falling on Russian towns has sparked mass protests against pollution.
Residents in Pervouralsk were horrified when chemicals spilling from a chrome factory turned white snow to an acid green colour.
Earlier this week pristine snows caps in Kemerovo turned an eerie black when pollution from coal plants turned the streets dark and grimy.
Shocking video shows snow turning green in polluted Russian town.
And locals in Sibai have been forced to wear masks after thick smog from a copper factory has been settled over the town since November.
Science & Technology
Popular apps cease sharing data with Facebook
Fox – Popular health and fitness apps scrambled to stop sending sensitive personal information to Facebook Inc. after The Wall Street Journal reported Friday many were transmitting detailed information about topics including their users' weight and menstrual cycles.
A new generation of flying cars is taking to the air. But without the cars
LA Times – For a booming postwar America, spilling out onto vast suburban tracts and enthralled with the possibilities of new technology, the flying car was an intriguing chimera.
Attach the wings and propeller of a plane to the body of a car and drivers might pull out of their garage, motor to an open area and take off, leaving long commute times far below.
In time, of course, the flying car became a catchphrase for a future that never arrived. But could its time finally be at hand?
No fewer than 70 companies are designing, building and testing this era's version of the flying car. Just don't expect much "car." Thanks to advances in electric propulsion technology, the new designs look more like many-rotored helicopters. And while the early concepts were envisioned as personal transportation, the reality is more likely to be short-range flying taxi services in cities.
Uber Technologies Inc. has a division focused on aviation, including a proposed aerial ride-hailing option called Uber Air. The San Francisco firm has teamed up with several flying car manufacturers to build the vehicles for its service, and plans to test them in Los Angeles and Dallas in 2020.
Bezos wants to put TRILLION humans in space
The Sun – AMAZON chief Jeff Bezos dreams of creating a new space race of humans across our solar system – with a population of one trillion.
The billionaire tech mogul revealed the lofty goal during a speech about Blue Origin, his groundbreaking space transport company.
According to Bezos, who has a net worth of £103billion, increasing the population dramatically across space could give us countless creative geniuses.
"The solar system can support a trillion humans, and then we'd have 1,000 Mozarts, and 1,000 Einsteins. Think how incredible and dynamic that civilization will be," Bezos boasted during a speech at New York's Yale Club, which was transcribed by Business Insider.
But Bezos warned that "we don't have forever", and that Blue Origin is working on building a "low-cost, highly operable, reusable launch vehicle" to help fulfil his space-faring dreams.
"I really want that dynamic life and civilization for our grandchildren's grandchildren. But we've got to get started."
Health
FDA Approves New Potent Battlefield-Suitable Opioid Despite Drug Epidemic
What Really Happened – The US Food and Drug Administration (FDA) on Friday approved a powerful new opioid to use in care settings despite criticism from one of its own advisers.
FDA Commissioner Scott Gottlieb issued a special statement on the approval of the new drug, Dsuvia, noting that its use will be strictly controlled and that the agency understands the controversy behind its decision, the Washington Post reported.
Weed killer in your wine and beer? That's what a new U.S. PIRG study found
Daily Mail – A new report by the public-interest advocacy group U.S. PIRG reveals that tests of five wines and 15 beers, including organic ones, found traces of the controversial weed killer glyphosate in 19 out of the 20.
They include brands like Coors Light, Miller Lite, Budweiser, Corona, Heineken, Guinness, Stella Artois and Samuel Adams.
"The levels of glyphosate we found are not necessarily dangerous, but are still concerning given the potential health risks," U.S. PIRG said.
Glyphosate, best known as an ingredient in Monsanto's Roundup, is a probable human carcinogen, according to the International Agency for Research on Cancer, a branch of the World Health Organization.
100 Percent of Oat Products Tested Positive for Glyphosate
Mercola – Oat-based foods, such as oatmeal, cereals and bread, are considered by many to be a healthy dietary addition, but if you eat such foods know that you're probably getting herbicide residues along with them.
In testing done by Friends of the Earth (FOE), 100 percent of oat cereal samples tested positive for residues of glyphosate, the active ingredient in Roundup herbicide.
While there are multiple reasons to reconsider the health value of oats, including their lectin content, the rampant use of glyphosate on this crop as a desiccant just prior to harvest, and their subsequent glyphosate contamination, is worthy of attention.
All Oat Cereals Tested Contained Glyphosate
FOE, looking to uncover how many pesticides and herbicides residues are in commonly eaten foods, tested store-brand cereal, beans and produce from the top four food retailers in the U.S.: Walmart, Kroger, Costco and Albertsons/Safeway.
Altogether, 132 samples of house brand samples were tested, from more than 30 U.S. stores in 15 states. Residues of glyphosate and pesticides — neonicotinoids and organophosphates — were found, with glyphosate being detected in 100 percent of oat cereal and pinto bean samples tested.
The average level of glyphosate in cereal samples was 360 parts per billion (ppb), which FOE noted is more than twice the level set by Environmental Working Group (EWG) scientists for lifetime cancer risk in children. Some of the cereal samples contained residues as high as 931 ppb.
As for pinto beans, levels were found up to 1,128 ppb, although average glyphosate levels were 509 ppb — 4.5 times higher than EWG's benchmark for lifetime cancer risk in children. According to FOE:
"EWG determined that a 1-in-a-million cancer risk would be posed by ingestion of 0.01 milligrams of glyphosate per day. To reach this maximum dose, one would have to eat a single 60-gram serving of oat cereal with a glyphosate level of 160 ppb or a 90-gram serving of pinto beans with a glyphosate level of 110 ppb."