Today's News: February 22, 2019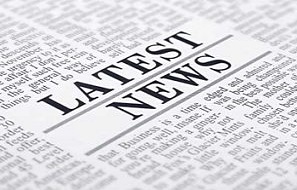 World News
Pompeo: US-Led Coalition 'Hours Away' From Taking Last Daesh Stronghold in Syria
Sputnik – The US-led coalition fighting against Daesh is close to capturing the terrorists' last stronghold in Syria, US Secretary of State Mike Pompeo said on Thursday.
Victims testify at child sex abuse conference, Pope promises to fight 'enemy within'
Reuters – Pope Francis promised that concrete action against child sexual abuse by priests would result from a conference he opened on Thursday, with one cardinal acknowledging that the Church had to fight "the enemy within".
Two dead and 12 injured as Venezuelan troops open fire on civilians as they step in front of Maduro's army convoy to try and keep the Brazilian border open for aid
Daily Mail – Venezuelan troops opened fire after arriving at a village where civilians were trying to keep the border open
Two were killed including woman named as Zorayda Rodriguez, 42, and 12 were injured, four seriously
Video also shows a clash between President Nicolas Maduro's troops and backers of his rival Juan Guaido
Security forces shown standing in path of trucks which are believed to have been on their way to the border
Maduro is trying to block US aid from entering Venezuela but Guaido is planning to bring it in on Saturday
Rival pop concerts set to take place at either end of a blockaded border bridge today as tensions mount
Russia accused the US of using aid deliveries as a ploy to carry out military action against Maduro's regime
Ireland publishes no-deal Brexit legislation, hopes law 'will never be needed'
RT – The Irish government published a bill on Friday designed to ease the damage if Britain leaves the European Union next month without a Brexit divorce deal. However, Dublin hopes the law will never be needed. Ireland plans to fast-track the bill through parliament before the UK's scheduled departure from the bloc on March 29, AP said. As a major trading partner of Britain, and the only EU country that shares a land border with the UK, Ireland faces a huge economic hit if a "no-deal" Brexit introduces tariffs, customs checks and other barriers between Britain and the EU. The bill seeks to support Irish businesses and ensure that citizens can still get health care and pension payments in the UK.
Humanitarian aid for Venezuela is 'Trojan horse to provoke war' – Bolivian President Morales
RT – Humanitarian aid shipments to Venezuela are a "Trojan horse" and a pretext for military intervention, said Bolivia's leftist president, Evo Morales, as the US continues to deliver aid to neighboring countries.
Is China's Social Credit System A Preview Of The Coming "Beast System"?
Economic Collapse Blog – Virtually everything that you do online and offline is being monitored, tracked or recorded by someone.  Could you imagine what life would be like if the government compiled all of that information into a giant database and used it to punish those that had engaged in politically-incorrect behavior?  Here in the United States, Internet censorship has escalated dramatically, but over in China the government is cracking down on a much wider array of online and offline activities. If you fail to make a credit card payment, get into an argument in public or say the wrong thing on social media, you could suddenly find yourself restricted from conducting a whole host of normal economic activities.  The primary marketing slogan for this social credit system is "once discredited, everywhere restricted"…
China bars millions from travel over 'social credit' offenses
CS Monitor- Forgot to pay a fine in China? Then forget about buying an airline ticket.
Would-be air travelers were blocked from buying tickets 17.5 million times last year under a controversial "social credit" system the ruling Communist Party says will improve public behavior.
Some 5.5 million people were barred from buying train tickets, according to the National Public Credit Information Center. In an annual report, it said 128 people were blocked from leaving China because they were behind on their taxes.
The ruling party says penalties and rewards under "social credit" will improve order in a fast-changing society. Three decades of economic reform have shaken up social structures. Markets are rife with counterfeit goods and fraud.
The system is part of efforts by President Xi Jinping's government to use technology from data processing to genetic sequencing and facial recognition to tighten control.
U.S. News, Politics & Government
Rockefeller, Johns Hopkins, and Bristol Meyers Sqibb Sued for $1-Billion for Intentionally Infecting People with Syphilis
Edward Griffin – A federal judge approved a $1-billion lawsuit against Johns Hopkins University, Bristol-Myers Squibb Co. and the Rockefeller Foundation for intentionally infecting victims with syphilis during government experiments in Guatemala during the 1940s. The test subjects in the experiments were mainly children, orphans, patients from mental hospitals, and inmates, and most were never treated. The horrific studies remained a secret until 2010 when Dr. Susan Reverby of Wellesley College uncovered details of the experiment
Jussie Smollett suspended from Empire TV show
BBC – Producers for the hit show took the decision after Jussie Smollet was accused of faking an assault.
Trump to Use 'Nuclear Option' to Recover $2.5 Bn More from California's Failed High-Speed Rail Project
Breitbart – Trump is bringing the rules of the private sector to California's high-speed rail failure, and the state's Democratic government may have no option but to pay up.
House Democrats move to block Trump's emergency declaration on border
Reuters – Democrats in the U.S. House of Representatives plan to introduce a resolution on Friday to end President Donald Trump's national emergency declaration on border security, according to aides to Representative Joaquin Castro.
So far, 92 lawmakers have joined Castro in backing the legislation, which under House rules could advance within weeks to a debate by the full chamber, which is controlled by Democrats.
Revolutionary Bill Will Force Politicians to Wear Body Cameras to Stop Corruption
Free Thought Project – Transparency among US politicians is all but non-existent in modern day America. It seems that every piece of information the citizens wish to obtain from the state must come through begging the government in the form of a Freedom of Information Act request. Many times, these requests are denied and the citizens remain in the dark despite political crimes. However, a new bill out of Illinois is seeking to shift that paradigm of unaccountable lawmakers by forcing them to wear body cameras while conducting public business.
Rep. John Cabello, R-Machesney Park, has proposed a revolutionary bill that would require all elected officials in Illinois to wear a body camera if they are working. Cabello's intent behind the bill is to mitigate the rampant corruption currently plaguing Illinois politics.
"We see the dealings going on in Chicago with some of the wiretaps and some of the corruption that's been going on for decades," Cabello said. "We hear of the state lawmakers that get themselves into trouble with bribes and so on and so forth. So, I just thought that since the state was looking at making all police officers wear body cameras, I figured this might be a good way to have records of what lawmakers are doing."
The bill, HB3447 will treat the body camera videos in the same way police use them. The legislation allows the recordings to be used as evidence in any administrative, judicial, legislative, or disciplinary proceeding.
The bill also notes that if anyone finds "by a preponderance of the evidence that a recording was intentionally not captured, destroyed, altered, or intermittently captured in violation of the Act, then the court or other finder of fact shall consider or be instructed to consider that violation in weighing the evidence, unless the State provides a reasonable justification."
The measure is extensive and would cover all elected officials in the state, including county officials as well as those in state office.
"If they want to be an elected official, they should be following the law," Cabello said. "If they don't want to, I think they ultimately shouldn't be an elected official. We would find ways of being able to remove them."
Democrats block vote that would stop infanticide and the coordinated medical murder of children born alive
NaturalNews – The Party of Death has once again shot down a proposal by Congressional Republicans to implement proper legal protections for human babies that are born alive following botched abortions.
Claiming that infanticide is a "woman's right," House Democrats wouldn't even allow the bill, known as the "Born Alive Abortion Survivors Protection Act," to be heard on the floor – much to the chagrin of Representative Tom Cole, a Republican from Oklahoma and the man who asked for a vote to at least be considered, as well as many of his Republican colleagues.
If passed, the "Born Alive Abortion Survivors Protection Act" would ultimately prohibit health care practitioners "from failing to exercise the proper degree of care in the case of a child who survives an abortion or attempted abortion." Babies born alive following a botched abortion would thus have to be rushed to a hospital and saved – something that Democrats do not want to see happen.
"This is the sixth time Congressional Democrats thwarted an attempt by Republicans to vote on a bill that would provide medical care and treatment for babies who provide survived failed abortions – six times in the House and once in the Senate," Life News is reporting about the situation.
For more related news, be sure to check out www.Abortions.news
Economy & Business
German Car Makers May Lose 'Billions' if Trump Slaps EU With Auto Tariffs
Sputnik – On Wednesday, US President Donald Trump warned that he would impose major tariffs on auto imports from the EU if a wider trade deal with the bloc isn't renegotiated.
Peter Schiff: "The Real National Emergency Isn't At The Border. It's The National Debt!"
SHFT Plan – Peter Schiff, the CEO and chief global strategist of Euro Pacific Capital Inc. says that the real national emergency is not at the southern border.  The real ticking time bomb is the national debt.
We are headed for a train wreck in this country because of the national debt and yet nobody seems concerned about it.  In fact, many Americans have taken to emulating the federal government by getting themselves buried in massive amounts of debt as well, compounding the issue. According to Seeking Alpha's report by Schiff Gold, we should all we wary of the government's overspending and desire to tax more to make up for it. Just because we haven't suffered a crisis – YET- based on this debt doesn't mean that one isn't coming.
Saudi Arabia strikes $10bn China deal
Al Jazeera – Multibillion-dollar deal caps Saudi Crown Prince's Asian tour, aimed at expanding Riyadh's trade ties in the East.
Energy & Environment
Major Plastic Problems in Oceans From Clothes
Mercola – Following multiple studies and environmental assays, a group of scientists set out to determine the extent of plastic pollution in the world's oceans, discovering much of the plastic microfiber results from washing clothes
Microfibers enter the ocean through sewage systems, presenting a challenge to marine life as the irregular shapes make it harder to excrete, contributing to intestinal blockage and chemical poisoning.
Once in the waterways, the lipophilic properties of plastic attract other oil-based chemicals, such as flame retardants, bisphenols and phthalates, concentrating these contaminants up to 100,000fold and then carrying the pollutants to the next creature in the food chain, potentially landing on your dinner plate.
Consider the opportunity to fix the system by selecting organic fabrics, refusing to participate in "fast fashion" and only buying clothes you truly need. The effect of "retail therapy" may help you feel relaxed for a short time, but the pollution generated lasts a lifetime.
Yellowstone Supervolcano Eruption Fears SPIKE As Geysers Become More Active
SHFT Plan – Some of Yellowstone's geysers have been more active lately reigniting fears that the massive supervolcano will erupt. The sudden bursts of steaming hot water highlight the dramatic nature of Yellowstone while reminding us we are all at the caldera's mercy.
While average people seemed concerned, geologists seemed excited and thrilled when Yellowstone's steamboat geyser began erupting again in 2018. It has been erupting as often as once a week since last March, according to National Geographic, and scientists continue to say the volatile activity is not a sign of an imminent eruption.  The Yellowstone Volcano Observatory reported that Steamboat has now set a record by erupting a whopping 32 times in 2018, a personal best for the geyser for a single calendar year. It's the world's tallest active geyser, and at the best of times, it can shoot hot water 300 feet into the air. However, it isn't just the Steamboat Geyser that has been concerning people
Science & Technology
YouTube Found To Have Child Exploitation Videos — It's Been A Problem For Years — REMOVES THOUSANDS OF CHANNELS AND DISABLES COMMENTS ON MILLIONS
Activist Post – YouTube has been caught in the crosshairs of another scandal, this time the platform is being accused by YouTuber Matt Watson of enabling a softcore pedophile ring in plain sight, Tech Crunch reported.
According to Watson's Reddit post entitled "Youtube is facilitating sexual exploitation of minors":
Over the past 48 hours, I have discovered a wormhole into a soft-core pedophilia ring on Youtube. Youtube's recommended algorithm is facilitating pedophiles' ability to connect with each-other, trade contact info, and link to actual child pornography in the comments. I can consistently get access to it from vanilla, never-before-used YouTube accounts via innocuous videos in less than ten minutes, in sometimes less than five clicks. I have made a twenty Youtube video showing the process, and where there is video evidence that these videos are being monetized by big brands like McDonald's and Disney.
This is significant because Youtube's recommendation system is the main factor in determining what kind of content shows up in a user's feed. There is no direct information about how exactly the algorithm works, but in 2017 Youtube got caught in a controversy over something called "Elsagate," where they committed to implementing algorithms and policies to help battle child abuse on the platform. There was some awareness of these soft core pedophile rings as well at the time, with Youtubers making videos about the problem.
Health
The Hill Says Vaccine Injuries Are Exaggerated Personal Anecdotes
Mercola – Political newspaper and website The Hill has become the latest to belittle people interested in vaccine choice and safety, and practically deny adverse events after vaccination.
They start out by acknowledging that "internet censorship is anathema to Americans, whose free speech is protected by the First Amendment," but then go on to discuss what can be done to silence those who question vaccine safety or speak about their own experiences with adverse vaccine reactions.
To be clear, the article is written by Rachel Alter, a graduate research assistant at the National Center for Disaster Preparedness at Columbia University, and Dr.Irwin Redlener, president emeritus and co-founder of the Children's Health Fund, and published by The Hill.
Opioid Maker Sought to Addict and Treat Addiction With Their New Pills
Mercola – The complaint quotes emails and internal documents alleging Purdue Pharma and the Sackler family sought to increase opioid prescriptions and claims Kathe Sackler concluded millions of addicted were their next business opportunity. Purdue is investigating overdose treatment and Richard Sackler is one of six listed on a patent to treat overdoses.
Although opioids have not been proven safe or effective beyond six weeks, documents allege the company identified "super core" doctors willing to prescribe large doses over long periods, and punished sales reps when numbers dropped
Purdue determined providing treatments for overdose was an "attractive market" that was "naturally linked," helping them to become an end-to-end provider, increasing revenues and calculating it would net an additional $24 million in sales
The complaint alleges the Sackler family engaged in a decade of deception as sales behavior was unchanged following the 2007 Corporate Integrity Agreement after pleading guilty with "the intent to defraud and mislead the public".
If you struggle with an opioid addiction, no matter the brand of medication, it's vital to seek help from your workplace Employee Assistance Program or the Substance Abuse Mental Health Service Administration, as opioid addiction is now the leading cause of death in Americans under 50.
Could Turmeric Speed Recovery from Brain Diseases?
Care2 – Most people are concerned about the health of their brain these days. And, for good reason: brain diseases like Alzheimer's and Parkinson's have been rapidly rising. According to some estimates, 35.8 percent of people 85 or older have some form of moderate or severe memory impairment. Fortunately, there are many things you can do to protect your brain and memory, from exercising and mental exercises, to a healthy diet rich in brain foods like blueberries, walnuts, pomegranates and more.
But there is another way to boost your brain health—by increasing your brain's stem cells—those cells that can create more stem cells or become many other types of cells in the body. Research shows that a compound known as turmerone, found in turmeric, can help boost brain stem cells. Most of turmeric's rave reviews go to its compound curcumin, while turmerone is barely known at all.
zzzAccording to research in the medical journal Stem Cell Research and Therapy, one of the active compounds in turmeric, known as turmerone, can cause brain stem cells to start proliferating.
6 Non-Toxic House Plants that Won't Harm Your Pets
Care2 – We often praise house plants for their benefits: they're beautiful, they brighten up even the most dreary of spaces, and they're great air purifiers. Unfortunately, not all house plants are pet-friendly, which means that if you're in the market for a new house plant, it's crucial to make sure you're buying a non-toxic variety that won't harm your furry friend.
NON-TOXIC, PET-FRIENDLY HOUSE PLANTS
Whether you pride yourself on your green thumb or have never cared for a plant in your life, there are plenty of gorgeous options to choose from. Here are six of my favorite house plants that are non-toxic to your pets.
Haworthia
If you're in the market for a succulent that resembles aloe—which is toxic both to pets and to children, unfortunately—consider buying a Haworthia plant, also known as the zebra plant. Small and low growing, the succulents do best under bright light, and you should avoid over-watering them by letting them dry almost completely out between waterings for best results.
2. Areca Palm
You've probably seen an areca palm—also known as the yellow palm, the golden cane palm, and the butterfly palm—while browsing lush and bright living room interiors on Pinterest; the feathery plants with arching fronds are bold, bright, and make a statement. You'll want to choose a relatively large container for them in which to grow, and make sure it gets filtered light.
Spider Plants
If you're new to being a plant parent, consider the spider plant. Durable and adaptable, spider plants—which are also known as airplane plants, spider ivy, ribbon plants, and St. Bernard's lily—need to be watered only once every 10 to 14 days, and while they prefer to bath in bright sunlight, they'll still be fine in lower light conditions.
4. Purple Waffle (Red Ivy)
Colorful and low growing, purple waffle plants—also known as red ivy—can grow under both medium and bright lights, although they may lose some of their vibrancy in lower-light settings. As long as you keep its soil constantly moist, it should do just fine, and its variegated coloring and pretty purple hue make for attractive, purifying additions to any home.
Baby's Tears
What's in a name? That which we call Baby's Tears—or "mind-you-own-business", one of its other monikers. No matter what you call it, this plant has tiny, oval leaves that cascade down its stems like miniature green waterfalls, and even better—they won't harm your pets. Baby's tears require a high level of humidity, so they do best when kept in a terrarium.
6. Boston Fern
While many ferns are actually highly toxic to pets, the Boston fern—also known as the sword fern—is one of the few species that won't harm your animal friends. Boston ferns do best in cool settings with high humidity and indirect light, so it's a good idea to mist your fern once or twice a week to ensure it's getting enough moisture during dry months. Additionally, be sure to always keep its soil damp—dry soil will kill your fern.
To get a full list of toxic and non-toxic house plants, visit the Animal Poison Control Center's plant database.