Today's News: February 20, 2020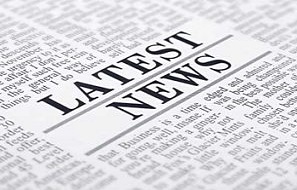 World News
Al Jazeera – North Korea has not reported a single case of the coronavirus since the outbreak was first detected in neighbouring China in late December, but health experts say infections may be going undetected in the impoverished country – where an outbreak could be "much more lethal".
The virus, known as COVID-19, has infected 75,000 people and killed more than 2,000 globally. It has spread to two dozen countries, including Pyongyang's southern neighbour, South Korea, which has reported more than 100 cases.
But the official Rodong Sinmun newspaper, citing the government on Tuesday, insisted there were no confirmed cases so far in the nation of 25 million. The World Health Organization (WHO) backed that statement on the same day, with a senior official telling reporters in Geneva "there are no signals … no indications" of coronavirus in North Korea.
Activist Post – In this report we take a closer look inside the World Military Games opening ceremony held in Wuhan China weeks before the coronavirus outbreak.
Is it just a coincidence that a UN-themed pandemic simulation of a global coronavirus outbreak took place the same day as the UN-themed opening ceremonies in Wuhan, ground zero for the outbreak?
We also examine which nation will fill the vacuum now that the world's biggest economy has been crippled by the outbreak.
RT – Russia has continued filling its coffers with gold, having added almost 7 tons of the precious metal to its reserves in January.
The country's total gold holdings amounted to 73.2 million troy ounces (2,276.8 tons) as of February 1, and are worth around $116 billion, according to the latest data from the Central Bank of Russia (CBR).
The bullion stockpile comes at a time of gold price skyrocketing to a 7-year high, as traders have turned to traditional safe havens amid the coronavirus outbreak. The precious metal soared to $1619.20 per ounce on Thursday.
WND – The severity of the COVID-19 virus has been underscored by a pair of coronavirus-caused deaths that have rocked Iran, a country that has previously reported zero cases of the deadly illness.
The BBC's Persian-language site reported the two deaths on Wednesday.
The two men tested positive for the virus before dying in the Iranian city of Qom, a holy city that is a favorite destination for religious pilgrims.
These are the first deaths from the novel coronavirus from the Middle East to be reported. Before this, only three deaths from the virus were confirmed outside of China.
There have been suspected cases in Iran, but a Wednesday World Health Organization update listed the Islamic republic as free from the virus.
After the two deaths, fear of the virus is now gripping the country.
According to the BBC, three more people are now being held in a hospital over concerns they may have contracted COVID-19. This comes as Iran's deputy minister of health issued a statement identifying six confirmed cases in the holy city.
The deaths come less than two weeks after massive rallies held all across Iran celebrating the anniversary of the Islamic Revolution.
Al Jazeera – Sri Lanka's Prime Minister, who oversaw a brutal end to a decades-long conflict with Tamil separatists, said on Wednesday the country was withdrawing from a United Nations resolution investigating alleged war crimes.
Mahinda Rajapaksa was president when Sri Lankan troops defeated Tamil Tiger rebels in 2009, but rights groups accused the army of killing at least 40,000 civilians in the final months of the conflict.
His brother Gotabaya, who is now president, was defence secretary at the time.
Prime Minister Mahinda said the government would no longer abide by a 2015 resolution calling for accountability for alleged excesses carried out by Sri Lankan troops and reparations for victims.
Sri Lanka co-sponsored the resolution at the United Nations Human Rights Council along with 11 other countries calling for the investigation of allegations of wartime atrocities by both government forces and the Tamil Tiger rebels, who were fighting for a separate homeland for Sri Lanka's ethnic Tamil minority.
Mahinda's announcement comes days after the US State Department imposed a travel ban on Sri Lanka's army commander, Shavendra Silva, and his family over alleged human rights violations in the final stages of the civil war in 2009.
CS Monitor – Benjamin Netanyahu is charged with bribery, fraud, and accepting lavish gifts in exchange for regulatory favors. The timing of the March 17 trial against Israel's longest-serving prime minister could weaken his ability to form a new government.
U.S. News, Politics & Government
AJC – Roger Stone, a staunch ally of President Donald Trump, faces sentencing Thursday on his convictions for witness tampering and lying to Congress. 
The action in federal court comes amid Trump's unrelenting defense of his longtime confidant that has led to a mini-revolt inside the Justice Department and allegations the president has interfered in the case.
Stone was convicted in November on a seven-count indictment that accused him of lying to Congress, tampering with a witness and obstructing the House investigation into whether the Trump campaign coordinated with Russia to tip the 2016 election. 
The president himself was again taking to social media while Stone's case was being heard Thursday morning.
Four lawyers who prosecuted Stone quit the case last week after the Justice Department said it would take the extraordinary step of lowering the amount of prison time it would seek for Trump's longtime confidant.
>> Related: Judge Signals Possible Heavy Sentence for Trump Ally Roger Stone
A federal judge indicated Thursday she may not take a lenient approach when she sentences President Donald Trump's long-time adviser Roger Stone on charges that include lying during an investigation into Russia's interference in the 2016 presidential election
Fox – The presidential hopefuls at the 2020 Democratic debate sent shockwaves after all but Sen. Bernie Sanders, I-Vt., rejected the notion that the candidate with the "most delegates" should become the Democratic nominee.
An intense primary battle has been heating up between several of the candidates, and concerns from the Democrat Party have been growing that the contest would result in a brokered convention this summer, where delegates at the Democratic National Convention would determine who the nominee is if none of the candidates clinch the required number of delegates to become the nominee outright.
Toward the end of the debate on Wednesday night, MSNBC moderator Chuck Todd sought to get each of the six candidates on the record as to how the Democratic nominee should be determined
"I want to ask all of you this simple question. There's a very good chance that none of you are gonna have enough delegates to the Democratic National Convention that clinches this nomination. If that happens, and I want all of your opinions on this, should the person with the most delegates at the end of this primary season be the nominee even if they are short of a majority?" Todd asked.
Breitbart – President Donald Trump ridiculed former New York City mayor Michael Bloomberg on Thursday for his poor debate performance.
"Mini Mike Bloomberg's debate performance tonight was perhaps the worst in the history of debates, and there have been some really bad ones," Trump said about Bloomberg's first attempt in the Democrat presidential primary debates on Wednesday night.
Bloomberg struggled at times to sufficiently beat back attacks from the Democrats on stage, who appeared threatened by his rise in the polls.
"He was stumbling, bumbling and grossly incompetent," Trump said early Thursday morning. "If this doesn't knock him out of the race, nothing will."
Bloomberg at times hesitated and stumbled while responding to attacks from candidates and pointed questions from the NBC debate moderators.
"Not so easy to do what I did!" Trump said, referring to his dramatic debate performances in the Republican presidential primary debate performances in the 2016 election.
Prior to the debate, Trump predicted Bloomberg would not perform well on the debate stage, despite rising in the polls.
"Mini Mike Bloomberg is a LOSER who has money but can't debate and has zero presence, you will see," he wrote last week.
He continued, "Mini Mike is a 5'4" mass of dead energy who does not want to be on the debate stage with these professional politicians. No boxes please," he wrote. "He hates Crazy Bernie and will, with enough money, possibly stop him. Bernie's people will go nuts!"
Bloomberg did not use a box to stand on but was put next to Sen. Elizabeth Warren on the stage who appeared to tower above him.
Breitbart – Neither the moderators nor the candidates at Wednesday's Democrat Party debate took the time to discuss national security or foreign policy issues in-depth, instead spending significant portions of the broadcast discussing former New York Mayor Michael Bloomberg's (D) history of racist and sexist comments.
The two-hour debate, hosted by NBC News, spanned topics ranging from climate change to health care to quality of life in Denmark, but topics such as the nearly two-decade-old war in Afghanistan, China's attempts to colonize the South China Sea, and the ongoing humanitarian crisis in Venezuela went unmentioned.
NaturalNews – The coronavirus propaganda coming out of Washington State is starting to mirror the discredited lies of communist China. According to health "officials" in Washington, only one person has been confirmed infected with the coronavirus there, but 712 people are being monitored for possible infections.
Yet it appears virtually none of those 712 people have been tested for the virus, according to the Washington State Dept. of Health official website, which reveals that only 25 people have been tested in the state.
The easiest way to avoid identifying people who are infected is to simply refuse to test them.
>>Related: HIDING THE OUTBREAK: Florida conceals number of people tested for coronavirus, then stupidly lies about the reason why
In addition to the State of Washington now admitting to testing just 25 people for coronavirus while refusing to test 712 people who are high-risk possible carriers, the State of Florida is now concealing all testing numbers from the public, then lying about the reason why.
We have now entered the phase of pandemic secrecy where state governments are deliberately concealing the number of tests and infections in order to "pull a China" and pretend that coronavirus outbreaks aren't happening in the United States. It is the clearest evidence yet that coronavirus outbreaks are happening in America and are being desperately covered up. (No story can be believed to be true until it is officially denied.)
According to the Tampa Bay Times, "state health officials say they can't disclose how many people have been tested for the virus… state Surgeon General Scott Rivkees said the Florida Department of Health is not authorized to publish the number of people in the state being tested for the virus out of privacy concerns."
But that's a lie.
Judicial Watch – There is "strong evidence" that Hunter Biden's business activities in Ukraine amount to "criminal misconduct," Tom Fitton, the president of the government watchdog group Judicial Watch, recently said, echoing President Donal Trump's personal lawyer Rudy Giuliani.
In an interview with One America News (OAN), Fitton added that the scandal surrounding the dealings of the former vice president's son in Ukraine "is not going away," Real Clear Politics noted over the weekend.
Fitton's comments came in response to OAN asking him about the ongoing Bidens-Ukraine investigation spearheaded by Senate Finance Committee Chairman Chuck Grassley (R-IA) and Senate Homeland Security and Governmental Affairs Committee Chairman Ron Johnson (R-WI).
Referring to the probe, Fitton told OAN:
This is the sort of basic investigative work that frankly the Department of Justice should also be doing as well given the strong evidence of criminal misconduct by at least Hunter Biden.  … The Democrats have failed to distract sensible people from the in your face corruption that has emerged. The evidence that emerged wasn't misconduct about President [Donald] Trump, but problems with Joe Biden and his son Hunter.
Hunter's business dealings in Ukraine were at the center of the Democrats' failed effort to impeach and remove Trump.
Newsmax – The White House is denying a claim by a lawyer for Julian Assange that President Donald Trump offered to pardon the WikiLeaks founder if he agreed to say Russia was not involved in leaking Democratic National Committee emails during the 2016 presidential campaign.
Assange's legal team made the claim to a court in London on Wednesday. Assange is fighting extradition to the United States on spying charges. A lawyer for Assange alleged the offer was made in 2017 by Dana Rohrabacher, who was then a Republican congressman from California.
Economy & Business
Reuters – The dollar trampled everything in its path on Thursday after a steep and sudden slide in the Japanese yen called into question its safe haven status and others from the euro to the Australian dollar were all knocked over. 
The dollar has surged almost 2% since Tuesday against the yen, reaching its highest in almost 10 months, and climbed to near three-year highs against the euro.
Its DXY index against the world's most traded currencies, which is up 3.6%, rose overnight to its highest since May 2017. It also gained to its best levels of the year against China's offshore yuan and MSCI's index of emerging- market currencies.
A host of reasons were cited for the move, among them the outperformance of U.S. economic and earnings numbers and worries over the threat of recessions in Japan and the euro zone.
Reuters – The dollar trampled everything in its path on Thursday after a steep and sudden slide in the Japanese yen called into question its safe haven status and others from the euro to the Australian dollar were all knocked over.
Energy & Environment
Michael Snyder – Global food production is being hit from seemingly every side.  Thanks to absolutely crazy weather patterns, giant locust armies in Africa and the Middle East, and an unprecedented outbreak of African Swine Fever in China, a lot less food is being produced around the world than originally anticipated.  Even during the best of years we really struggle to feed everyone on the planet, and so a lot of people are wondering what is going to happen as global food supplies become tighter and tighter. The mainstream media in the United States is so obsessed with politics right now that they haven't been paying much attention to this emerging crisis, but the truth is that this growing nightmare is only going to intensify in the months ahead.
In Australia, conditions have been extremely hot and extremely dry, and that helped to fuel the horrific wildfires that we recently witnessed.
And everyone knew that agricultural production in Australia was going to be disappointing this year, but it turns out that it is actually going to be the worst ever recorded…
Australia's hottest and driest year on record has slashed crop production, with summer output expected to fall to the lowest levels on record, according to official projections released Tuesday.
The country's agriculture department said it expects production of crops like sorghum, cotton and rice to fall 66 percent — the lowest levels since records began in 1980-81.
The continent of Australia is considered to be one of the breadbaskets of the world.  According to the U.S. Department of Agriculture, in 2018/19 Australia exported over 9 million tons of wheat to the rest of the world.
But thanks to relentless crop failures, Australia has started to import wheat, and that is likely to continue for the foreseeable future.
So instead of helping to feed the rest of the world, Australia is now relying on the rest of us to help feed them.
And what is happening this year didn't just barely break the old records.  In fact, one senior economist says that this will be the worst summer crop production the country has ever seen "by a large margin"…
"It is the lowest summer crop production in this period by a large margin," Peter Collins, a senior economist with the department's statistical body ABARES told AFP.
Michael Snyder – What we are witnessing in east Africa and across much of the Middle East right now is hard to believe.  360 billion locusts are eating everything in sight, and UN officials are warning that this plague of "Biblical proportions" could get many times worse over the next several months.  Desert locusts can travel up to 93 miles a day, and each adult can consume the equivalent of its own weight in food every 24 hours. These voracious little creatures are traveling in absolutely colossal swarms that are up to 40 miles wide, and they continue to push into new areas.  If urgent action is not taken on a massive scale, millions upon millions of people could soon have next to nothing to eat.
I have previously written about the horrors that this plague is causing in east Africa, but many people don't realize that this plague is devastating crops throughout the Middle East as well.
In fact, the government of Pakistan just declared a national emergency because of these locusts…
A locust plague is wreaking havoc in Pakistan as 'unprecedented and alarming' swarms ravage crops as shocking video shows millions of the insects sweeping through Saudi Arabia.
Pakistan's government declared a national emergency at the weekend after an infestation of desert locusts arrived in eastern Pakistan.
In Saudi Arabia, the swarms have been so thick at times that they have completely blocked out the sun, and video footage coming out of that country is getting attention all over the world…
Meanwhile swarms of locusts have been milling the skies in Saudi Arabia, with one video circulating online showing the sky saturated with the insects.
Another shows a tree in Saudi Arabia crawling with desert locusts, which consume their own bodyweight in food each day.
But of course east Africa remains the hardest hit region, and UN officials are warning that a horrible famine could rapidly develop as a result of this plague.  The following comes from Scientific American…
Locust swarms of biblical proportions are threatening crops across a wide swath of Africa and southwest Asia—spurring alarm among top international officials.
A major concern is famine. The United Nations is warning that mass swarms of desert locusts are endangering food supplies in eastern Africa. In response, officials in Rome mobilized an emergency briefing yesterday in a bid to raise money—noting the situation has a high potential to devolve into a full-blown crisis.
It would be incredibly difficult for me to overstate the scale of this crisis.
According to the Daily Mail, the number of locusts has now reached 360 billion
Science & Technology
Activist Post – Amazon's surveillance doorbell company Ring has announced extra layers of security and control for users after a wave of backlash from civil liberties and cyber security organizations like EFF and Mozilla. Organizations raised major concerns over Ring's lack of effort in protecting the data and security of users, including permitting multiple log-in attempts that allowed bad actors to take control of people's Ring cameras; not requiring two-factor authentication; and allowing a number of undisclosed third-party trackers to harvest data from the Ring app.
Ring's announcement declared that the company is making two-factor authentication mandatory for users—meaning that when a person logs in to their Ring account, they will have to enter a code emailed or texted to them to verify that they are the person attempting to log in.
After EFF's report on Ring's use of the third-party trackers, the company also has announced that they are temporarily pausing the use of most third-party trackers and are working on a way to allow users to further limit information sharing. The announcement further states that customers will be able to opt out of sharing information with third-party trackers specifically for the purpose of receiving personalized ads.
These privacy reforms are a good step forward. However, the density of surveillance networks created by Ring cameras combined with the rapid proliferation of partnerships between law enforcement agencies and Ring —with limited, if any, oversight, transparency, or restrictions—continue to pose grave threats to the privacy of all communities, and not just Ring's users. There are still a number of key reforms that Ring must make to signal that they are seriously considering fundamental problems that their technology poses.
Ars Technica – Japan's space agency has finalized a plan to send a probe to the Martian moons of Phobos and Deimos, and it includes an ambitious lander to collect samples from Phobos to return to Earth.
The agency, JAXA, submitted the plan to the country's science ministry on Wednesday, the Asahi Shimbun newspaper reported. On Twitter, the Martian Moons Exploration (MMX) official account also announced that it had formally moved from design into the "development" phase of operations. The space agency estimated that the total cost for the mission would come to $417 million.
The current plan calls for a 2024 launch of the probe on an H-3 rocket, a new booster built by Mitsubishi Heavy Industries and expected to debut late this year or in 2021. The MMX spacecraft would enter into orbit around Mars in 2025 and return to Earth in 2029.
Health
CNN – Do you have this water bottle? Take it away from your kids immediately, the company that produces them says.
Contigo announced a recall of about 5.7 million of its kids water bottles over fears its spout can detach and cause a child to choke.
This marks the second time these water bottles were recalled and includes the replacement lids that were provided in the first recall, which was issued in August 2019.
The water bottle company received 427 reports of the spout detaching off the bottle and 27 of those spouts were found in children's mouths.
Costco, Walmart, Target and other various online stores sold these items from April 2018 through February 7, 2020, the US Consumer Product Safety Commission said in a news release yesterday.
"Consumers should immediately stop using the recalled water bottles and the replacement lids provided in the previous recall," the release said. "Take them away from children."
Only bottles with a black colored spout base and spout cover models were recalled. The water bottles came in three sizes (13 ounce, 14 ounce and 20 ounce) and four colors (solid color, graphics, stainless steel and stainless steel solid colors), the release said.
These bottles were imported to Chicago, Illinois, and have the recall number 20-074.
You can find the code printed on the rim and along the bottom of the bottle.
If you have these popular water bottles, you can return it and get a free replacement.
Consumers can call Contigo at 888-262-0622 or go online at www.gocontigo.com/recall for more information.
Natural Blaze – Eating a big breakfast rather than a large dinner may prevent obesity and high blood sugar, according to new research published in the Endocrine Society's Journal of Clinical Endocrinology & Metabolism.
Our body expends energy when we digest food for the absorption, digestion, transport and storage of nutrients. This process, known as diet-induced thermogenesis (DIT), is a measure of how well our metabolism is working, and can differ depending on mealtime.
"Our results show that a meal eaten for breakfast, regardless of the amount of calories it contains, creates twice as high diet-induced thermogenesis as the same meal consumed for dinner," said the study's corresponding author, Juliane Richter, M.Sc., Ph.D., of University of Lübeck in Germany. "This finding is significant for all people as it underlines the value of eating enough at breakfast."
The researchers conducted a three-day laboratory study of 16 men who consumed a low-calorie breakfast and high-calorie dinner, and vice versa in a second round. They found identical calorie consumption led to 2.5 times higher DIT in the morning than in the evening after high-calorie and low-calorie meals. The food-induced increase of blood sugar and insulin concentrations was diminished after breakfast compared with dinner. The results also show eating a low-calorie breakfast increased appetite, specifically for sweets.
"We recommend that patients with obesity as well as healthy people eat a large breakfast rather than a large dinner to reduce body weight and prevent metabolic diseases," Richter said.
Natural Blaze – Exposing teeth to excessive fluoride alters calcium signaling, mitochondrial function, and gene expression in the cells forming tooth enamel–a novel explanation for how dental fluorosis, a condition caused by overexposure to fluoride during childhood, arises. The study, led by researchers at NYU College of Dentistry, is published in Science Signaling.
Fluoride is a naturally occurring mineral that helps to prevent cavities by promoting mineralization and making tooth enamel more resistant to acid. It is added to drinking water around the world–the U.S. Department of Health and Human Services recommends a level of 0.7 parts per million–and all toothpastes backed by the American Dental Association's Seal of Acceptance contain fluoride. The Centers for Disease Control and Prevention (CDC) named water fluoridation one of 10 great public health achievements of the 20th century for its role in reducing tooth decay.
While low levels of fluoride help strengthen and protect tooth enamel, too much fluoride can cause dental fluorosis–a discoloration of teeth, usually with opaque white marks, lines, or mottled enamel and poor mineralization. Dental fluorosis occurs when children between birth and around nine years of age are exposed to high levels fluoride during this critical window when their teeth are forming, and can actually increase their risk of tooth decay. A survey by the CDC found that roughly 25 percent of the U.S. population examined (ages 6 to 49) show some degree of dental fluorosis.
"The benefits of fluoride for oral health considerably outweigh the risks. But given how common dental fluorosis is and how poorly understood the cellular mechanisms responsible for this disease are, it is important to study this problem," said Rodrigo Lacruz, PhD, associate professor of basic science and craniofacial biology at NYU College of Dentistry and the study's senior author.
To investigate the molecular bases of dental fluorosis, the researchers analyzed the effects of exposing tooth enamel cells to fluoride–levels on the higher end of what you would find in drinking water and consistent with what is found in areas where people commonly have fluorosis. They then assessed fluoride's impact on calcium signaling within the cells, given calcium's role in mineralizing tooth enamel.
The researchers found that exposing enamel cells from rodents to fluoride resulted in calcium dysregulation, with decreases in calcium entering and stored in the endoplasmic reticulum, a compartment within cells with many functions, including storing calcium. In addition, fluoride disrupted the function of mitochondria (the cells' power generators), and therefore energy production was altered. Finally, RNA sequencing–which queries the genomes of cells–revealed that, in enamel cells exposed to fluoride, there was an increased expression of genes encoding endoplasmic reticulum stress response proteins and those encoding mitochondrial proteins, which are involved in producing the cell's energy.