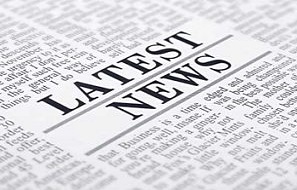 World News
Trump just issued an ultimatum to the Venezuelan military: abandon Maduro or else
Vox – President Donald Trump just issued an ultimatum to Venezuela's military: Either join with the US-led effort to depose Venezuelan President Nicolás Maduro, or suffer immense consequences.
Maduro's troops can defect and support the US-backed challenger — Juan Guaidó — "or you can choose the second path, continuing to support Maduro," Trump said on Monday at Florida International University. "If you choose this path, you will find no safe harbor, no easy exit, and no way out. You will lose everything."
Since January, the Trump administration, joined by governments in the Americas and Europe, has called for Venezuela's socialist president to step down, partly because the country has suffered an immense economic and humanitarian collapse during his rule. The US and others now support Guaidó, the leader of the country's opposition-controlled legislative body, who claims he is the country's rightful president.
Guaidó asserts that Maduro rigged the presidential election last May that kept him in power. Citing Venezuela's constitution, Guaidó and others say the sham vote means that he, as the head of the National Assembly (the country's legislative body), is now the interim president of the country.
But Guaidó can't govern the nation until the military supports him, and so far, the leaders of Venezuela's military stand behind Maduro. Their resolve, however, is facing its biggest test yet.
Three US military planes arrived in neighboring Colombia on Saturday to deliver aid to Venezuelans desperately in need of humanitarian relief due to the country's high inflation and hunger rates. Maduro has ordered the military to block the aid, saying that the assistance is tantamount to foreign intervention and denying Venezuela faces a crisis.
Pakistan denies involvement in Iran attack
Al Jazeera – Islamabad is trying to navigate anger on its western border, with Iran saying an attack that killed 27 Revolutionary Guards last week was planned from inside Pakistan.
Venezuela False Flag Brewing? Under the Cloak of "the Humanitarian Convoy"
Global Research – According to Russian media, yet to be confirmed, "A False Flag is Brewing" under the Cloak of the so-called "Humanitarian Convoy for Venezuela" (TASS)
The alleged false flag operation is intended to justify "an outside invasion" of Venezuela by one or more foreign powers. The false flag is slated to result in the deaths of civilians.
According to Russian Foreign Ministry Spokeswoman Maria Zakharova at a press conference last week:
"A provocation, involving victims, is being put together under the guise of a humanitarian convoy," Zakharova stressed. "They need it just as a pretext to use outside force, and everyone should understand that."
"The possibility of a military intervention is just a red line for all of Latin America and the entire global community in general, which considers itself to be civilized," she emphasized.
"We believe it is imperative to refrain from steps or statements that could trigger an escalation of tensions in Venezuela, in particular, from any appeals to Venezuela's armed forces fraught with their involvement in a domestic civil standoff," Zakharova went on to say. "We keep repeating that the international community's task is to promote mutual understanding between various political forces in Venezuela." (quoted by TASS)
According to Sputnik, the above Russian Foreign Ministry statement was made following direct contacts between the "US and  members of Venezuela's army, urging them to pledge allegiance to opposition leader Juan Guaido. … The Russian Foreign Ministry has warned of an increasing number of signs that a military coup in Venezuela is becoming the "West's priority".
Washington & Baghdad Agree to Withdraw US Troops From Syria Via Iraq – Official
Sputnik – US President Donald Trump announced his intention to pull out American forces from Syria in mid-December, explaining the move by citing the apparent defeat of the Daesh* terrorist group. However, no exact timeframe was set for the withdrawal.
Baghdad and Washington have reached an agreement allowing US troops to be withdrawn from Syria via Iraqi territory, Chief of Staff and Adviser to the Iraqi prime minister Abdulkarim Hashim Mostafa told Sputnik on Tuesday.
U.S. News, Politics & Government
House launches probe of US nuclear plan in Saudi Arabia
BBC –  The US is rushing to transfer sensitive nuclear power technology to Saudi Arabia, according to a new congressional report.
A Democrat-led House panel has launched an inquiry over concerns about the White House plan to build nuclear reactors across the kingdom.
Whistleblowers told the panel it could destabilise the Middle East by boosting nuclear weapon proliferation.
Firms linked to the president have reportedly pushed for these transfers.
The House of Representatives' Oversight Committee report notes that an inquiry into the matter is "particularly critical because the Administration's efforts to transfer sensitive US nuclear technology to Saudi Arabia appear to be ongoing".
New York's Crackdown on Knives Sparks Legal Battle
Activist Post – It is fundamentally (and constitutionally) unfair to impose criminal liability on people who have no way of knowing their conduct is illegal and have no intent to commit a crime.
If a law is so vague that it makes it impossible to know whether what you're doing is illegal or not, it cannot stand. Especially not when the vague law requires no criminal intent to render an action unlawful. The state of New York ignored this basic point of criminal law with its ban of "gravity knives"—pocket knives capable of being opened by the mere force of gravity or a slight flick of the wrist, as opposed to "switchblades," which are spring loaded. The legislature both failed to define what a gravity knife is and eliminated any requirement that a person have criminal intent (mens rea) when it made simple possession of a pocket knife that could qualify as a "gravity knife" a crime.
The central problem here is that this law, which imposes strict liability on simple possession of a contraband knife, provides for discriminatory and unpredictable enforcement. The U.S. Court of Appeals for the Second Circuit acknowledged the law's absence of a mens rea requirement but held that it makes no difference whether the defendant believed a knife was legal or not, whether he actually attempted a "wrist flick" to open the knife, or even if he received advice from a police officer that the knife was lawful.
Ultimately, the court below suggested that challenges to such prosecutions could only be raised on an as-applied basis—meaning that when someone is prosecuted under this law for carrying a Swiss Army or other common folding knife, then he may be able to raise this defense. But forcing people who don't and can't know how to conform to a vague law to wait until they are prosecuted to challenge it is unreasonable.
He's In For 2020: Bernie Sanders Is Running For President Again
VPR – Sen. Bernie Sanders has confirmed to VPR that he is seeking the 2020 Democratic presidential nomination.
His official announcement video was posted online Tuesday morning.
"I wanted to let the people of the state of Vermont know about this first," Sanders told VPR's Bob Kinzel. "And what I promise to do is, as I go around the country, is to take the values that all of us in Vermont are proud of — a belief in justice, in community, in grassroots politics, in town meetings — that's what I'm going to carry all over this country."
Sanders said he is running to oppose President Donald Trump, and to enact many of the progressive ideas — including universal health care coverage, a $15 minimum wage and reducing student debt — that he championed in 2016.
"I think the current occupant of the White House is an embarrassment to our country," Sanders said. "I think he is a pathological liar… I also think he is a racist, a sexist, a homophobe, a xenophobe, somebody who is gaining cheap political points by trying to pick on minorities, often undocumented immigrants."
Sanders said his campaign hopes to enlist one million people in a "grassroots movement of people prepared to stand up and fight."
Former Trump adviser Stone ordered to appear in court over Instagram posts
Reuters – Roger Stone, a former political adviser to U.S. President Donald Trump, was ordered on Tuesday to appear in court this week over Instagram posts that chastised and appeared to threaten the judge presiding over his criminal trial.
U.S. District Judge Amy Berman Jackson said Stone would need to show cause at a hearing on Thursday as to why the posts did not violate a gag order in the case or the conditions of his release.
Stone, who is free on a $250,000 bond and is free to travel to certain U.S. cities without the court's permission, has pleaded not guilty to charges of making false statements to Congress, obstruction and witness tampering as part of Special Counsel Robert Mueller's investigation of Russian meddling in the 2016 election.
Stone's attorneys filed a formal apology with the court on Monday, after he posted a photograph on Instagram of Jackson alongside what appeared to be the crosshairs of a gun.
He later deleted the image and reposted it without the crosshairs before removing it again, according to other media outlets.
Next to the close-up image of Jackson's face, Stone said Jackson was an "Obama appointed Judge who dismissed the Benghazi charges" against Hillary Clinton. He also accused Mueller of being a "Deep State hitman."
Stone later posted a statement on his account saying the photo was not intended to threaten the judge or disrespect the court. He also said the image was not of cross hairs, but rather, the "logo of an organization" often featured in many photos.
Deputy Attorney General Rosenstein to step down in March: official
Reuters  – Rod Rosenstein, the U.S. deputy attorney general who appointed a special counsel to investigate possible ties between Russia and President Donald Trump's campaign, is expected to step down by mid March, a Justice Department official said on Monday.
Rod Rosenstein, the U.S. deputy attorney general who appointed a special counsel to investigate possible ties between Russia and President Donald Trump's campaign, is expected to step down by mid March, a Justice Department official said on Monday.
'Highly Disturbing': Facebook Blocks Viral Video Outlets Critical of US Foreign Policy and Corporate Media
Common Dreams – Journalists and free speech advocates are calling out the social media giant for shuttering the pages after CNN inquired about Berlin-based media company Maffick's funding from the Russian government.
Journalists and advocates of press freedoms are once more directing outrage and criticism at Facebook for selectively censoring pages on its platform and refusing to explain the reason behind a decision that appears to many as a clear double standard applied to outlets critical of U.S. foreign policy and corporate interests.
Facebook is under fire for shuttering four pages managed by the Berlin-based news and media company Maffick, after CNN reporters asked the social media giant about Maffick not disclosing that it is partly funded by the Russian government.
CNN held its report—titled "Russia is backing a viral video company aimed at American millennials"—until Friday, when Facebook blocked Soapbox, Waste-Ed, Backthen, and In The Now.
American-Lebanese journalist Rania Khalek, a contributor to Soapbox and In The Nowwho was interviewed by CNN, outlined the controversy in a lengthy, widely shared series of tweets.
Serial Pedophile Cop Arrested on 80 Counts of Sexual Abuse of Children
Free Thought Project  – Sexual misconduct among police officers is an unfortunately common crime. Multiple studies have shown that hundreds of cops a year are arrested or accused of sexual misconduct. In fact, the second largest complaint against officers — second only to excessive force — is that of sexual abuse. More startling is the fact that over half of the sexual abuse instances involve children. One particularly horrific example of this abuse is made by former Clark County Sheriff's Deputy Virgil Wolfe who was arrested this month on dozens of charges of child sex abuse.
The Cascade County Sheriff's Office posted Wolfe's mugshot on their Facebook page last week, noting that Wolfe had been charged with one count of incest and 80 counts of Sexual Abuse of Children. The sheriff's office noted that the arrest involved its own deputies along with several agents from the Department of Homeland Security.
Veteran News
George Mendonsa, Navy veteran identified as 'kissing sailor' in WWII photo, dies at 95
NBC – George Mendonsa, a World War II veteran whose claim of being a sailor kissing a nurse in an iconic image was verified using facial recognition technology, died early Sunday, his daughter said. He was 95.
Mendonsa was living in an assisted living facility in Middletown, Rhode Island, and had been suffering from severe congestive heart failure, daughter Sharon Molleur told NBC News. He would have turned 96 on Tuesday, she added.
Economy & Business
A New Study Discovers Two-Thirds Of All Bankruptcies In The United States Are Primarily Caused By Medical Bills
The Economic Collapse – Our health insurance system is theoretically supposed to prevent Americans from going bankrupt when they are hit by huge medical bills.  But in case after case, that is simply not happening. Even though more Americans are "covered by health insurance" than ever before, a new study has found that "about 530,000 families each year are financially ruined by medical bills and sicknesses", and most of those families actually had health insurance.  These days, most health insurance policies closely resemble Swiss cheese because they are so full of loopholes, and health insurance companies have become masters at finding ways to wiggle off the hook. So every year hundreds of thousands of American families find themselves facing huge medical bills that they did not expect to be paying, and as a result medical expenses are the primary factor in 66.5 percent of all personal bankruptcy filings in the United States…
For many Americans, putting one's health first can mean putting one's financial status at risk. A study of bankruptcy filings in the United States showed that 66.5% were due, at least in part, to medical expenses.
The study, led by Dr. David Himmelstein, Distinguished Professor at the City University of New York's (CUNY) Hunter College and Lecturer at Harvard Medical School, indicates that about 530,000 families each year are financially ruined by medical bills and sicknesses. It's the first research of its kind to link medical expenses and bankruptcy since the passage of the Affordable Care Act (ACA) in 2010.
But wasn't Obamacare supposed to make things better?
Yes, that was what we were promised, but the authors of the study discovered that the percentage of bankruptcies caused by medical bills actually went up by 2 percent after Obamacare went into effect…
The current study found no evidence that the ACA reduced the proportion of bankruptcies driven by medical problems: 65.5% of debtors cited a medical contributor to their bankruptcy in the period prior to the ACA's implementation as compared to 67.5% in the three years after the law came into effect. The responses also did not differ depending on whether the respondent resided in a state that had accepted ACA's Medicaid expansion. The researchers noted that bankruptcy is most common among middle-class Americans, who have faced increasing copayments and deductibles in recent years despite the ACA. The poor, who were most helped by the ACA, less frequently seek formal bankruptcy relief because they have few assets (such as a home) to protect and face particular difficulty in securing the legal help needed to navigate formal bankruptcy proceedings.
Even though more Americans are "in the system" than ever before, clearly what we are doing is simply not working.
Wall Street edges higher on Amazon, Walmart gains; trade talks in focus
Reuters – U.S. stocks inched higher on Tuesday, led by Amazon and upbeat earnings from Walmart, while investors focused on the latest round of trade talks between the United States and China.
Hopes that the two countries will hammer out a deal to end their protracted trade war have sparked a rally in stocks this year, keeping the main stock indexes at over two-month highs.
Shares of Amazon.com Inc gained 1.4 percent, providing the biggest boost to the S&P 500 and the Nasdaq.
Science & Technology
Trump to approve lean Space Force
Politico – resident Donald Trump will sign a directive on Tuesday to establish a new branch of the military dedicated to space but instead of being a fully independent department it will remain part of the Air Force to assuage concerns in Congress, a senior administration official told POLITICO.
The presidential directive, formally called Space Policy Directive 4, will set the groundwork for a subsequent legislative proposal for Congress, which will have the final say over what has been a signature military objective since Trump announced his intentions nearly a year ago.
Getting to Mars may happen only if we can grow food in space
PHYSORG – Decades after the last human set foot on the moon, NASA is contemplating setting up a permanent base there or sending astronauts to Mars. Accomplishing those goals, however, will require a few green thumbs.
The cost to send a pound of anything into low Earth orbit is estimated at about $10,000, and much more than that beyond. That makes sending food to feed astronauts for months extremely expensive. However, if they could grow their own food and use closed systems to recycle water and oxygen, trips to the moon and Mars would become much more feasible.
That's where Purdue's Cary Mitchell comes in. For more than 40 years, he has led efforts to improve human ability to grow food in space – from improving lighting for crops to testing the ability to grow leafy greens, fruits and vegetables that will keep astronauts nourished and satisfied on their long trips.
Mitchell began his career at Purdue interested in the effects of mechanical stresses on plant growth. He noticed that shaking a tomato plant caused it to dwarf, and touching the near side of a plant's stem caused it to grow toward him. NASA invited him to speak at a symposium in the 1970s and eventually introduced him to the agency's new space biology program, which funded his research for an extended period.
"We were looking at very basic questions back then. We wanted to know how plants would orient in space, for example. Without gravity, how would roots know to grow down and shoots up?" said Mitchell, a professor of horticulture. "Since then, we've spent a lot of time working on how to light plants in space and on particular varieties of plants that are feasible to grow there."
Soon, Mitchell became involved in more projects through NASA's Controlled Ecological Life Support Systems (CELSS) program, which had a goal of closing loops for advanced life support systems and using plants not only for food, but for production of oxygen and reclamation of water. While many scientists were interested in growing grains and protein, Mitchell thought astronauts might enjoy a fresh salad from time to time, so he focused on identifying lettuces that would grow well in the conditions one might find in a space shuttle or on a space station.
Video: Why Your Apps Can Find You, But 911 Can't
WSJ – Smartphone apps can usually find users quickly and effortlessly, but 911 is often less accurate at finding callers from their cell phones. WSJ's Spencer Macnaughton explains the limitations of current call centers, and how tech companies have set out to make 911 services more precise. Photo composite: Heather Seidel/The Wall Street Journal
Health
Four-day week: trial finds lower stress and increased productivity
The Guardian – The founder of one of the first big companies to switch to a four-day working week has called on others to follow, claiming it has resulted in a 20% rise in productivity, appeared to have helped increase profits and improved staff wellbeing.
Analysis of one of the biggest trials yet of the four-day working week has revealed no fall in output, reduced stress and increased staff engagement, fuelling hopes that a better work-life balance for millions could be in sight.
Perpetual Guardian, a New Zealand financial services company, switched its 240 staff from a five-day to a four-day week last November and maintained their pay. Productivity increased in the four days they worked so there was no drop in the total amount of work done, a study of the trial released on Tuesday has revealed.
Measles Madness: Dr. Brian Hooker's Statement to WA Legislators
Children's Health Defence – Dr. Hooker provided testimony last Friday, February 8, 2019, for the Washington State House Health Committee regarding the vaccines and the Personal Belief Exemption (PBE) bill that was introduced.
Recent outbreaks of measles, especially in Rockland County, New York and Clark County, Washington have created quite a furor in the public health infrastructure of the U.S. and now within state legislatures. Industry front groups like the American Academy of Pediatrics (AAP) and the National Association of County and City Health Officials (NACCHO) have seized the opportunity to introduce legislation to remove personal belief exemptions and religious exemptions for vaccinations required for school attendance. Nationwide, over 70 different bills have been introduced or are expected to be introduced in state legislatures to limit these types of exemptions.
I recently had the privilege to testify in the Health Committee in the House of Representatives for Washington State and wanted to share some excerpts of my testimony. In Washington State, legislators have introduced a bill to remove the personal belief exemption specifically for the Measles Mumps Rubella (MMR) vaccine.  I want to thank Karl Kanthak and Bernadette Pajer who both contributed important information for my testimony.
… it's not low vaccination rates, it's actually high vaccination rates with a vaccine product unable to provide lifetime immunity
The following is taken from my testimony:
There is a problem with measles in Washington State, but it's not low vaccination rates, it's actually high vaccination rates with a vaccine product unable to provide lifetime immunity or vigorous passive maternal protection to infants during the first year of life.
When the measles vaccine was first introduced, most people over the age of 15 who had wild measles had lifetime immunity. In developed nations, like other communicable infections, measles was no longer dangerous except in rare circumstances because of inadequate nutrition, poor sanitation, and / or lack of healthcare. Because having the measles was a routine part of childhood, teens, adults, parents, and grandparents were immune. And because of maternal passive immunity, infants were protected. The death rate due to measles in Washington State in the four years prior to the introduction of the measles vaccine was 1.4 in 10,000 cases and approximately 2 in 1,000,000 in the general population.
Legislators are being told that use of personal and religious belief exemptions are putting the public's health in danger. They are told that two infants were recently exposed to measles and the babies are in danger. But in fact, if the mothers of the children had wild measles when they were children and they are nursing, the babies may be protected. If the mothers were vaccinated, even if they are nursing, they may not be. Additionally, maternal antibodiestransported across the placenta can provide vital immunity against measles for infants.
Pushing vaccination rates up even higher with an ineffective product is not the answer. As the editor of the journal Vaccine Dr. Gregory Poland of The Mayo Clinic stated in 1994, "…as measles immunization rates rise to high levels in a population, measles becomes a disease of immunized persons." An MMR vaccination rate of 75% has been reported for the recent measles cluster in Rockland County, New York.
… vaccination does not guarantee immunization and infectious diseases routinely break out in highly vaccinated communities.
It was reported in the news and provided to legislators that in Clark County, WA there is a 22% exemption rate, but this is based on the voluntary Immunization Information Survey (IIS) which does not accurately reflect the vaccination status of all children enrolled in Washington schools. When compared to the more accurate CDC statistics for the state of Washington for MMR coverage among 19 to 35 month olds, it is 95.3% +/- 2.6%. The IIS erroneously reports this number at 81.8% and cannot be relied upon.
WARNING for men: Alteration in testicular physiology blamed on ibuprofen use
NaturalHealth365) Nonsteroidal anti-inflammatory drugs (NSAIDs) are one of the most commonly used medicines. Unfortunately, their side effects can put you at risk.  For example, you're probably familiar with ibuprofen side effects like a heart attack and stomach bleeding. But recent studies reveal a new side effect – alteration in testicular physiology.
The side effects of ibuprofen are already concerning. However, they've only been studied in patients taking normal, 'recommended doses.'  The big problem is: people often take a lot more ibuprofen than recommended.
What does this mean to all the men out there?  If you're taking higher doses of ibuprofen, you could have a higher risk of these dangerous side effects.
Serious WARNING for all men taking ibuprofen, according to researchers
Researchers did a study on men under age 35 in France and Denmark. The results showed that the men who took ibuprofen ended up with a problem called compensated hypogonadism. The bottom line: your body has to work harder to keep testosterone levels normal if you take ibuprofen.
Researchers also think that using ibuprofen long-term may eventually cause primary low testosterone. This can cause changes in mood, the decline of muscle mass, and reduced libido. They also found that compensated hypogonadism resulted in a short-term reduction in sperm count.
A low sperm count can impact on your fertility. But studies also showed that men with both overt and compensated hypogonadism have a higher risk of heart problems.  And, it's worth noting that the study was only done for 6 weeks – with the young men taking only 3 tablets per day!
Use This Simple Trick for the Best Salad Dressing
Care2 – This is the simplest, most delicious way to dress salad greens!
THE BASICS
Olive Oil
Vinegar
Sea Salt or Himalayan Salt
THE WOW FACTOR
Even though the above ingredients are delicious on their own, it's the lemon zest that that makes this stand apart. It adds such a deep and fragrant citrus flavor, without the juice's extra tang that might compete with the vinegar. The essential oils from the peel in combination with the fruitiness of the olive oil also work some kind of magic.
THE METHOD AND THE SIMPLICITY
Standard vinaigrette recipes usually call for three parts oil to one part vinegar. That's a bit oily for me, and since i use such a concentrated vinegar, that proportion doesn't always work – so I recommend doing it by taste. Right before eating, I lightly drizzle some vinegar on the leaves, then the oil, sea salt and lemon zest, toss, taste, repeat as necessary, and that's it.
The goal is a perfect balance of fruity, zingy, sweet, and salty. This is also a great opportunity to toss in any leftover herbs you have on hand – basil, dill, cilantro, etc.
Colon, rectal and bladder cancer risk gets LOWERED by avoiding this toxic chemical
NaturalHealth365 – Colorectal cancer, the second leading cause of cancer deaths, strikes over 145,000 Americans a year – while roughly 55,000 men and 17,000 women develop bladder cancer.  Unfortunately, the cause remains a 'mystery' for too many people – even though we know about so many triggers to avoid.
For example, an American Journal of Public Health study – publicized (and downplayed) by The New York Times, almost 20 years ago, linked the increased risk of these cancers with an everyday household liquid – tap water treated with chlorine.
Researchers warn that chlorine combines with organic material in water to create dangerous compounds. With over 98 percent of all U.S. water supply systems now chlorinated, this presents an undeniable threat.
To learn how to minimize the danger from the toxic chemical flowing from your faucets, keep reading.
In a 1992 review conducted by researchers at Harvard University and the Medical College of Wisconsin and published in American Journal of Public Health, the team pooled data from ten different studies to create a meta-review – a relatively new approach at the time.
This technique allowed them to detect patterns that might otherwise have gone unnoticed.
They found that people drinking chlorinated water had a 21 percent greater risk of getting bladder cancer – and a 38 percent greater risk of getting rectal cancer – when compared to those who drank non-chlorinated water.
The use of chlorine in tap water accounted for 6,500 cases of rectal cancer and 4,200 cases of bladder cancer, the team reported.
Note: currently, The American Cancer Society puts the lifetime risk of developing colorectal cancer at about 1 in 23.
Natural health experts warn that the long-term risks of chlorinated water include the oxidization of lipid contaminants and the formation of excess free radicals, which in turn increase vulnerability to cancer-causing genetic mutations.
Chlorinated water contributes to the harmful oxidation of unsaturated essential fatty acids, such as omega-3s.  It also destroys antioxidant vitamin E in the body, along with acidophilus – a type of protective bacteria which helps to nourish the community of beneficial bacteria in the digestive tract.
Studies on both animals and humans show that chlorinated water damages arteries – promoting atherosclerosis and heart attacks.