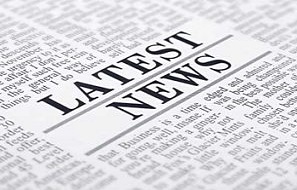 World News
Clerical abuse: Film gets go-ahead after legal challenge
BBC – A film telling the story of children allegedly abused at the hands of a Catholic priest has been cleared for release in France on Wednesday.
The lawyers of Bernard Preynat, 73, said the film, called By the Grace of God, could prejudice his trial.
But drector Francois Ozon said the allegations had already been reported in French press and he hoped the film would provoke debate.
Its release comes in the midst of a sex abuse scandal in the Catholic church.
The film details the experiences of three alleged victims including Francois Devaux who, in 2015, alleged that Father Preynat had abused him when he was a boy scout 25 years earlier.
Along with fellow alleged victims Bertrand Virieux and Alexandre Dussot, Mr Devaux founded an association of 85 men who were all allegedly abused by Father Preynat. The priest was suspended by the Church.
It emerged later that Cardinal Phillipe Barbarin, now Archbishop of Lyon, had confronted Father Preynat in 2010 about rumours regarding sexual assault.
Four years later, Cardinal Barbarin informed the Vatican about the allegations, but not police.
The title of the film comes from the cardinal's response when he believed the abuse was covered by the statute of limitations, a law which sets a maximum time limit after an event when legal proceedings can begin.
Cardinal Barbarin was recently tried along with five former aides for allegedly covering up the alleged abuse and a verdict is expected on 7 March.
A date for Father Preynat's trial has not yet been set.
'It is their story'
Ozon, who worked on the film in secret over several years, defended his decision to release it prior to Father Preynat's trial. He said that everything in the film had already been reported in the press.
"Ninety per cent of the film concerns the victims. It is their story," he said.
Is the world's most expensive painting a FAKE? Louvre snubs 'Leonardo da Vinci' painting 15 months after a Saudi prince spent £342million on it as art experts suggest it may have been painted by his assistant
Daily Mail – The Salvator Mundi was thought to be painted by Renaissance master Leonardo da Vinci, but doubts have been cast over the painting's authenticity.
The painting, which was unveiled at The National Gallery's 2011 Leonardo exhibition, broke auction records at Christie's in New York, 2017 when it was bought for $450million (£342million).
Christie's confirmed the Abu Dhabi Department of Culture and Tourism was 'acquiring' the painting, but its next unveiling, due to take place at the Louvre Abu Dhabi in September, was cancelled with no explanation.
The Salvator Mundi, which depicts Christ as 'Saviour of the World', is now alleged by some to be a 'workshop Leonardo', painted by one of the artist's studio assistants.
Twin bombings kill at least 15 people in Syria's Idlib city
Al Jazeera – Idlib is dominated by an alliance led by Syria's former al-Qaeda affiliate, the Hay'et Tahrir al-Sham armed group.
Erdogan: NATO gives arms to 'terrorists' but not to Turkey
Al Jazeera – President accuses NATO allies of supporting 'terrorism' with thousands of truckloads of weapons, but none for Turkey.
Seven UK MPs quit Labour in Corbyn protest
BBC – The MPs – including Luciana Berger and Chuka Umunna – urge others to join them, as Jeremy Corbyn says he is "disappointed" by the split.
U.S. News, Politics & Government
Trump to seek to raise pressure on Venezuela military
BBC – S President Donald Trump will try to apply further pressure to Venezuela's military during a speech on Monday.
In Florida, Mr Trump is expected to say the US "knows where military officials and their families have money hidden throughout the world".
The speech represents a further attempt to persuade them to switch allegiance to opposition leader Juan Guaidó.
The US has already implemented other economic sanctions after President Nicolás Maduro refused to step down.
The US, and most other Western democracies, have recognised Mr Guaidó as the country's interim president
The head of the country's opposition-led National Assembly declared himself as such during an anti-government protest last month.
White House indicates Trump to veto disapproval of emergency
Pocono Record – President Donald Trump is prepared to issue the first veto of his term if Congress votes to disapprove his declaration of a national emergency along the U.S.-Mexico border, a top White House adviser said on Sunday.
White House senior adviser Stephen Miller told "Fox News Sunday" that "the president is going to protect his national emergency declaration." Asked if that meant Trump was ready to veto a resolution of disapproval, Miller added, "He's going to protect his national emergency declaration, guaranteed."
The West Wing is digging in for fights on multiple fronts as the president's effort to go around Congress to fund his long-promised border wall faces bipartisan criticism and multiple legal challenges. After lawmakers in both parties blocked his requests for billions of dollars to fulfill his signature campaign pledge, Trump's declared national emergency Friday shifts billions of federal dollars earmarked for military construction to the border.
California Attorney General Xavier Becerra told ABC's "This Week" that his state would sue "imminently" to block the order, after the American Civil Liberties Union and the nonprofit watchdog group Public Citizen announced Friday they were taking legal action.
Democrats are planning to introduce a resolution disapproving of the declaration once Congress returns to session and it is likely to pass both chambers. Several Republican senators are already indicating they would vote against Trump — though there do not yet appear to be enough votes to override a veto by the president.
The White House's Miller insisted that Congress granted the president wide berth under the National Emergencies Act to take action. But Trump's declaration goes beyond previous emergencies in shifting money after Congress blocked his funding request for the wall, which will likely factor in legal challenges.
Kentucky House passes bill banning abortions if Roe v. Wade overturned
Fox – Lawmakers in Kentucky's House of Representatives on Friday overwhelmingly passed a bill that would ban most abortions in the state – if the U.S. Supreme Court overturns Roe v. Wade.
The bill passed 69-20 in the House, and now heads to the state's Senate. It would ban abortions except for cases when it is necessary to save the life of the mother.
The legislation would take effect if Roe v. Wade, the landmark 1973 decision that legalized abortion across the country, is reversed and states have the authority to outlaw abortion.
Lawmakers staked out their views on abortion during the emotionally charged debate.
"Not one of us, man or woman, has the moral authority to take the life of an unborn," said Republican Rep. James Tipton. "There is no other medical procedure that I know of that the goal is to intentionally take the life of an unborn child."
Democratic Rep. Mary Lou Marzian said if the bill were to take effect, it would amount to government intrusion into the private medical decisions of women.
"It's none of our business," she said. "If you want to go have a colonoscopy, should we get ourselves involved in that? If you want to take Viagra, should we get ourselves involved in that?"
Kentucky is among states enacting strict abortion laws in hopes of triggering a legal challenge to the high court. Louisiana, Mississippi, North Dakota and South Dakota have similar laws on the books triggering abortion bans if the Roe v. Wade decision is struck down.
Trump's Border Wall Faces Texas-Size Backlash From Landowners
Bloomberg – Gary Jacobs looks out over the Rio Grande from the deck of the clubhouse at a public golf course in Webb County, Texas. It's a sunny morning, quiet except for the chirping birds and the thwack of clubs hitting balls. "Where are you going to put the 30 feet?" he asks.
Jacobs, like most of Laredo's 260,000 residents, is talking about President Donald Trump's border wall, a project that's engulfing not just the border, but Washington and almost 1 million federal workers who went unpaid during the U.S. government's partial shutdown. Texas, a state where Trump defeated Hillary Clinton by 9 percentage points in the 2016 presidential election, illustrates the political complexity of his push. After Trump declared a national emergency Friday to access billions of dollars in funding, some landowners along the U.S.-Mexico line say they see a government land grab in their future.
Senate panel to investigate meetings between Russians, Obama officials
Washington Times – The Senate Finance Committee is probing meetings reportedly held in 2015 between two of former President Barack Obama's top economic officials and Maria Butina, a Russian national who later pleaded guilty to conspiring to covertly influence U.S. foreign policy, the panel said Friday.
Committee leadership published letters sent to the current heads of the U.S. Treasury Department and Federal Reserve raising concerns over reports that Ms. Butina, a 30-year-old gun-rights activist, met with officials from the agencies during the Obama administration.
"The Senate Finance Committee has a constitutional responsibility to engage in vigilant oversight of entities and government agencies within its jurisdiction," wrote Senators Charles E. Grassley, Iowa Republican, and Ron Wyden, Oregon Democrat, the committee's chairman and ranking member, respectively. "A critical issue facing the Committee and the country is the extent to which the Russian government engaged in efforts designed to undermine our political system and governmental policy through obfuscation and manipulation."
Reuters first reported last year that Ms. Butina and Alexander Torshin, a former top official for the Russian Central Bank, met in 2015 with Stanley Fischer, then-Federal Reserve vice chairman, and Nathan Sheets, then-Treasury undersecretary for international affairs, to discuss "U.S.-Russian economic relations during Democratic former President Barack Obama's administration."
Mr. Torshin was sanctioned by the Treasury Department in April 2018, and Butina was arrested three months later and charged with acting as an unregistered agent of the foreign government. She subsequently pleaded guilty to a related count of conspiracy and is awaitingsentencing.
FBI plotting to keep DNA of ENTIRE population on file to create 'nation of suspects'
Dailystar – President Donald Trump has signed the Rapid DNA Act into law which means the police can routinely take DNA samples from people who are arrested but not yet convicted of a crime.
The law, which was signed in 2017 and comes into effect this year, will require several states to connect Rapid DNA machines to Codis – the national DNA database controlled by the FBI.
These machines, which are portable and about the same size as a desktop printer, are expected to become as routine a process as taking fingerprints.
But John W. Whitehead from The Rutherford Institute believes it is a sinister development which will make everyone a suspect.
Speaking to Daily Star Online, he said: "The fact of the matter is that these machines are not full-proof.
"But we could look at a situation in which someone could be arrested, have their mouth swabbed and then be charged within hours after generating a DNA profile.
"We are looking at the erosion of the concept of innocent before proven guilty because it will allow police to go on fishing expeditions.
"When you sit on a park bench, you shed DNA. That is now up for grabs by police who could swab it, and run it through a DNA database. If they find a match, or if misconduct occurred anywhere in the vicinity where your DNA was found, you might find yourself charged with a crime you never committed merely because you happened to be in the wrong place at the wrong time.
Emails show how fake university set up by ICE lured foreign students
USA Today – In the summer of 2017, a foreign student in Michigan received an email from an official at the University of Farmington.
"It was a pleasure speaking with you," university official Ali Milani wrote to the student from India. "Thank you for your recent interest in The University of Farmington, a nationally accredited business and STEM (science, technology, engineering, and mathematics) institution. Here at the University of Farmington we have created an innovative learning environment that combines traditional instruction with fulltime professional experiences. We offer flexible class schedules and a focus on students who do not want to interrupt their careers."
At the bottom of the email, it described the university as: "A nationally accredited institution authorized to enroll international students by the U.S. Department of Homeland Security."
The email and others like it were obtained by the Detriot Free Press, revealing how the university portrayed itself to potential foreign students. The email exchanges with Ali Milani –  who is described in a LinkedIn profile as the president of the University of Farmington – show how the school in Farmington Hills, Michigan, may have lured students to enroll in a fake university set up by The Department of Homeland Security.
A federal indictment unsealed Jan. 30 said that the university was produced by federal agents with an investigative division of U.S. Immigration and Customs Enforcement (ICE), which is part of DHS. Federal agents posed as university officials such as "Ali Milani" to trick the students, say attorneys.
Federal prosecutors allege that more than 600 students enrolled at the university knew it was improper, but the emails and attorneys tell a different story.
In addition to the emails, federal undercover agents took other steps to manipulate the foreign students, according to public records and attorneys:
Undercover investigators with the Department of Homeland Security registered the University of Farmington with the state of Michigan as a university using a fake name.
At the request of DHS, a national accreditation agency listed the University of Farmington as being accredited in order to help deceive prospective students.
The university was also placed by federal investigators on the website of ICE as n university approved by them under a government program for foreign students known as SEVIS (Student and Exchange Visitor Program).
"It seems quite clear the scheme was set up by the government not to go after legitimate offenders, but to create fear in our immigration system," said Amer Zahr, an adjunct professor of law at the University of Detroit-Mercy and a spokesman for one of the 146 students who were detained by ICE. "They're going after students who are trying to better their lives because America has the best education. This is who they're choosing to go after? It's really disturbing."
Connecticut Democrats Claim Pro-Life Centers Make Women Think They Offer Abortions
Breitbart – Gilchrest said the pro-life pregnancy centers are "purposefully deceiving women into thinking they are accessing reproductive healthcare in order to push religious doctrine" and that this practice "is deceptive and should not be permitted in the state of Connecticut."
CBS News Chief Foreign Correspondent Admits Journalists Have Become "Political Activists"
Infowars – Lara Logan, chief foreign affairs correspondent for CBS News, admits that journalists have abandoned any pretense of objectivity and become "political activists".
During an interview with the Mike Drop podcast, Logan agreed with host Mike Ritland that the media had become hyper-partisan in favor of Democrats and that this was a disaster for America.
"The media everywhere is mostly liberal, not just the U.S.," said Logan, adding that this made it impossible for the viewer to tell if they were being deceived at any given moment.
Economy & Business
Amazon will pay $0 in taxes on $11,200,000,000 in profit for 2018
Yahoo – While some people have received some surprise tax bills when filing their returns, corporations continue to avoid paying tax — thanks to a cocktail of tax credits, loopholes, and exemptions.
According to a report from the Institute on Taxation and Economic Policy (ITEP), Amazon (AMZN) will pay nothing in federal income taxes for the second year in a row.
Thanks to the new Tax Cuts and Jobs Act (TCJA), Amazon's federal tax responsibility is 21% (down from 35% in previous years). But with the help of tax breaks, according to corporate filings, Amazon won't be paying a dime to Uncle Sam despite posting more than $11.2 billion in profits in 2018.
How is that possible?
Science & Technology
Pope discusses ethics of artificial intelligence with Microsoft chief
Reuters – Microsoft President Brad Smith met Pope Francis on Wednesday to discuss the ethical use of artificial intelligence and ways to bridge the digital divide between rich and poor nations, the Vatican said.
The head of the global tech giant and the 81-year-old Roman Catholic leader, who once said he is a "disaster" when it comes to technology, spoke for about 30 minutes in the pontiff's residence.
The pair discussed "artificial intelligence at the service of the common good and activities aimed at bridging the digital divide that still persists at the global level", according to a statement.
Smith, 60, told the Vatican newspaper L'Osservatore Romano in an interview that "strong ethical and new, evolved laws" were needed so that technological advances such as artificial intelligence do not fall into the wrong hands.
The Vatican said its Academy for Life would jointly sponsor a prize with Microsoft for the best doctoral dissertation in 2019 on the theme of "artificial intelligence at the service of human life".
Facebook labelled 'digital gangsters' by report on fake news
Facebook deliberately broke privacy and competition law and should urgently be subject to statutory regulation, according to a devastating parliamentary report denouncing the company and its executives as "digital gangsters".
The final report of the Digital, Culture, Media and Sport select committee's 18-month investigation into disinformation and fake news accused Facebook of purposefully obstructing its inquiry and failing to tackle attempts by Russia to manipulate elections.
"Democracy is at risk from the malicious and relentless targeting of citizens with disinformation and personalised 'dark adverts' from unidentifiable sources, delivered through the major social media platforms we use every day," warned the committee's chairman, Damian Collins.
The report:
Accuses Mark Zuckerberg, Facebook's co-founder and chief executive, of contempt for parliament in refusing three separate demands for him to give evidence, instead sending junior employees unable to answer the committee's questions.
Warns British electoral law is unfit for purpose and vulnerable to interference by hostile foreign actors, including agents of the Russian government attempting to discredit democracy.
Calls on the British government to establish an independent investigation into "foreign influence, disinformation, funding, voter manipulation and the sharing of data" in the 2014 Scottish independence referendum, the 2016 EU referendum and the 2017 general election.
Labour moved quickly to endorse the committee's findings, with the party's deputy leader, Tom Watson, announcing: "Labour agrees with the committee's ultimate conclusion – the era of self-regulation for tech companies must end immediately.
Israel set to launch historic Moon landing
Fox – Israel is set to embark on a historic mission to land a spacecraft on the surface of the Moon.
The unmanned Beresheet spacecraft will launch from Cape Canaveral Air Force Station atop a SpaceX Falcon 9 rocket later this week. Beresheet, which is the Hebrew word for "beginning," is expected to expected to reach the Moon on April 4.
Israeli nonprofit SpaceIL and state-owned Israel Aerospace Industries told reporters on Monday that the launch is scheduled for 8:45 p.m. ET on Thursday. The launch had been originally slated for last December.
2,000-year-old shipyard discovered in Egypt's Sinai Peninsula
Fox – Archaeologists in Egypt have uncovered an ancient shipyard in the north of the country's Sinai Peninsula, thought to be at least 2,000 years old.
In a Facebook post, Egypt's Ministry of Antiquities explained that the site contains two dry docks, separated by a rectangular building.
Egyptian officials explain that the excavations took place at the Tel Abu Saifi archaeological site, which is said to have been the location of the Roman fortress of Silla
The shipyard dates back to the Ptolemaic era between 332 B.C. and 30 B.C. and was once connected to a branch of the Nile via a lake Both the lake and the branch of the Nile have since dried up, according to Luxor Times.
Health
Grand Canyon tourists exposed for years to radiation
AZ Central – For nearly two decades at the Grand Canyon, tourists, employees, and children on tours passed by three paint buckets stored in the National Park's museum collection building, unaware that they were being exposed to radiation.
Although federal officials learned last year that the five-gallon containers were brimming with uranium ore, then removed the radioactive specimens, the park's safety director alleges nothing was done to warn park workers or the public that they might have been exposed to unsafe levels of radiation.
In a rogue email sent to all Park Service employees on Feb. 4, Elston "Swede" Stephenson — the safety, health and wellness manager — described the alleged cover-up as "a top management failure" and warned of possible health consequences.
"If you were in the Museum Collections Building (2C) between the year 2000 and June 18, 2018, you were 'exposed' to uranium by OSHA's definition," Stephenson wrote. "The radiation readings, at first blush, exceeds (sic) the Nuclear Regulatory Commission's safe limits. … Identifying who was exposed, and your exposure level, gets tricky and is our next important task."
In a Feb. 11 email to Acting Interior Secretary David Bernhardt and Deputy Inspector General Mary Kendall, Stephenson said he had repeatedly asked National Park executives to inform the public, only to get stonewalled.
"Respectfully, it was not only immoral not to let Our People know," he added, "but I could not longer risk my (health and safety) certification by letting this go any longer."
According to Stephenson, the uranium specimens had been in a basement at park headquarters for decades, and were moved to the museum building when it opened, around 2000.
One of the buckets was so full that its lid would not close.
Stephenson said the containers were stored next to a taxidermy exhibit, where children on tours sometimes stopped for presentations, sitting next to uranium for 30 minutes or more. By his calculation, those children could have received radiation dosages in excess of federal safety standards within three seconds, and adults could have suffered dangerous exposure in less than a half-minute.
44 Ways Heavy Metals Could Be Affecting Your Health
Care2 – The hat makers of the nineteenth and early twentieth centuries often suffered the tremors, speech problems, hallucinations and emotional instability linked to their use of mercury nitrate in the hat-making process. While mercury is no longer used in the hat industry, it is still prevalent in our society. Heavy metals like arsenic, lead and mercury, as well as aluminum, which is technically a soft metal, are still prevalent in many aspects of life and have been linked to a whole host of health issues. Here are some of the ways heavy (or soft) metals could be affecting your health, depending on the specific effects of certain metals:
ALUMINUM EXCESS
Although not strictly a heavy metal, aluminum is found in air, food, soil and water and can have detrimental health effects if the exposures become excessive. Aluminum is found in many baked goods and processed foods, pharmaceutical drugs and over-the-counter medications, deodorants, foil and pie plates, aluminum pots and pans, some municipal water supplies, shampoo and skin creams. Some of the symptoms of aluminum excess include:
Confusion
Muscle Weakness
Bone pain, deformities or fractures
Seizures
Speech problems
Slow growth in children
Lung problems
Brain diseases
Impaired iron absorption or anemia
Nervous system problems including impaired voluntary or involuntary actions or twitches
CADMIUM EXCESS
Here are some of the ways long-term cadmium exposure from cigarette smoking, phosphate-fertilized soil and grass, contaminated food or industrial processes such as smelting, can affect your health:
Abdominal cramps, nausea and vomiting
Chest pain
Cough
Fevers and chills
Heart damage
Kidney disease
Liver damage
Lung damage
Muscle pain
Shortness of breath
Tingling fingers
Weak bones
MERCURY EXCESS
Mercury is found in many types of fish (such as tuna, marlin, swordfish and orange roughy), amalgam dental fillings, thermometers, fluorescent light bulbs and some batteries. Excessive exposure to this heavy metal can cause:
Breathing difficulties
Difficulty sleeping
Disturbances in peripheral vision
Headaches
Kidney damage
Mood swings or irritability
Muscle weakness and twitching
Speech or hearing impairment
Tremors
LEAD EXCESS
Lead was used in paint in older homes and offices, some industrial and mining activities, pottery using lead glazes, soil in areas with a history of high traffic flow (due to the use of lead in leaded gasoline years ago), many cosmetics, foods stored in pewter or leaded crystal glassware or grown in soil with high amounts of lead, water in homes or buildings with lead solder or lead pipes. Some of the symptoms of lead excess include:
Abdominal cramps
Behavioral problems
Fatigue
Headaches
Impaired growth
Irritability
Lack of energy
Learning disabilities
Loss of appetite
Muscle pains
Nausea and vomiting
Poor Coordination
Seizures
Many of the above symptoms or conditions can be caused by a range of other health problems so it is always a good idea to see your doctor if you are suffering from any symptoms. Many testing methods are available to assess metal levels in your body so it is best to consult with a health practitioner who specializes in heavy metals. Additionally, because the detoxification or removal of metals from the body is complex and can actually aggravate conditions if it is done incorrectly, it is best to work with a qualified health professional prior to undertaking any of these practices.