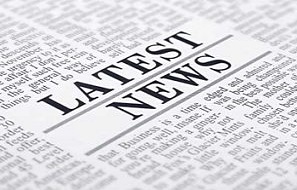 World News
Theresa May defeated on Brexit again as ERG Tories abstain
The Guardian – Theresa May has suffered an embarrassing defeat at the hands of hardline Eurosceptics, plunging her hopes of uniting the Conservatives around a renegotiated Brexit deal into chaos.
The prime minister failed to win support for her EU strategy after the European Research Group (ERG), led by Jacob Rees-Mogg, abstained on a government motion because it appeared to rule out a no-deal Brexit.
The defeat marks the end of a temporary truce over Brexit among Conservative MPs, who had voted last month in favour of May's strategy if she could obtain some concessions from Brussels on the issue of the Northern Ireland backstop.
The prime minister was not present for the House of Commons defeat, by 303 votes to 258, in which she again lost control of her party in the crucial final weeks before Britain is due to leave the EU on 29 March.
BBC Producer Comes Forward with Syria Bombshell—Sarin Attack 'Hospital Scene was Staged'
RT – A BBC producer believes that scenes from a hospital in Syria's Douma, which ignited a media frenzy in 2018 after showing children allegedly suffering from chemicals, were staged. But he says Assad did attack the town.
Emotive scenes of Syrian civilians, among them crying, choking, half-naked children, dominated the airwaves in April last year after rebel-affiliated mouthpieces reported yet another "chemical attack by the Assad regime" in the town of Douma. Disturbing reports, including some from the controversial White Helmets, claimed scores of people had been killed and injured.
Mainstream media quickly picked up the horrific (but unverified) videos from a Douma hospital, where victims were treated after this "poison attack." That hospital scene was enough to assemble a UN emergency session and prompt the US-led 'coalition of the willing' to rain down dozens of missiles on Damascus and other locations.
Dalati also says that an attack "did happen" but that sarin, a weapons-grade nerve agent, was not used. He said, "we'll have to wait for OPCW [Organization for the Prohibition of Chemical Weapons] to prove chlorine or otherwise."
However, everything else around the attack was manufactured for maximum effect.
The journalist said Jaysh al-Islam, an Islamist faction that fought the Syrian army there, "ruled Douma with an iron fist. They co-opted activists, doctors and humanitarians with fear and intimidation."
Dalati also says that an attack "did happen" but that sarin, a weapons-grade nerve agent, was not used. He said, "we'll have to wait for OPCW [Organization for the Prohibition of Chemical Weapons] to prove chlorine or otherwise."
However, everything else around the attack was manufactured for maximum effect.
The journalist said Jaysh al-Islam, an Islamist faction that fought the Syrian army there, "ruled Douma with an iron fist. They co-opted activists, doctors and humanitarians with fear and intimidation."
U.S. News, Politics & Government
Trump declares national emergency over border crisis
RT – President Donald Trump has declared a national emergency, allowing him to build his long-promised border wall without congressional approval. Trump is also expected to sign a bill granting limited funding towards the wall.
The bipartisan spending binge is now worse than under Bush and Obama
Conservative Review – We're now $22 trillion in debt, yet despite all that red ink, the Mexican cartels have control of our border and we're not one bit closer to spending money on our own security. We've gone into deep debt for everything except the core function of the federal government.
It feels like it was yesterday when I was watching the news as a kid with my parents in 1995, listening to Newt Gingrich, during the infamous shutdown fight, warn about the dire consequences of crossing the $5 trillion debt milestone. It feels like it was yesterday when I was writing press releases for candidates in "the year of the Tea Party" on how Obama and the Pelosi Congress took the debt to $14 trillion in such a short period of time. Now, over eight years into varying degrees of GOP control of Congress and the White House, we have crossed the $22 trillion mark, expanding the debt more rapidly than at any time in our history. Whereas the debt exploded by $5 trillion during Bush's eight-year tenure, a shocking figure at the time, it has now increased $8 trillion just since Republicans controlled the House in 2011 and by $4 trillion over the past four years, since they controlled at least two of the three political organs of government.
Now, the only question Republicans have is how many pennies of border security they will fight for, while refusing to challenge any of the nonessential and even harmful programs of the federal government. The GOP platform on debt and spending is a lie from top to bottom, as Republicans plan to pass more budget bills allowing us to blow through the budget caps without any effort to systemically reform the way we budget.
We're entering a new phase of the Trump-Russia investigation
Washington Post – President Trump has been insisting for so long that any investigation of his personal finances would cross a " red line " that people may have overlooked the outrageousness of his claim. But this self-declared immunity is about to change.
We're entering a new phase of the Trump-Russia investigation, in which the president's efforts to contain the probe are failing. Information he tried to suppress about his business and political dealings is emerging — with more to come.
"There are no red lines except what's necessary to protect the country," Rep. Adam B. Schiff (D-Calif.) said during an interview Monday. Schiff, the chairman of the Intelligence Committee, told me he plans to request information, perhaps by subpoena, from Deutsche Bank, a major Trump lender, and that "our work on Trump's finances has already begun."
Networks: 2,202 Minutes on Russia Scandal, Zero for No Collusion Report
News Busters – It's been two days since NBC's exclusive reporting that the Senate Intelligence Committee has found no material evidence of collusion between the Trump campaign and Russia, and as of yet none of the three major broadcast networks (ABC, CBS, and NBC) have given it even a single second of coverage in their evening newscasts. Considering these networks have given the Russia probe a massive 2,202 minutes of airtime, their silence on this major development is deafening.
MRC analysts examining all coverage on ABC's World News Tonight, the CBS Evening News, and the NBC Nightly News found that those 2,202 minutes spent on the Russia investigation accounted for nearly 19 percent of all Trump-related reporting between January 21, 2017 and February 10, 2019. However none of those three shows have even mentioned the investigation since NBC's report came out on February 12.
The situation has been much the same on those networks' flagship morning shows. Neither CBS This Morning nor NBC's Today have even acknowledged this new information from Senate investigators since the news broke on February 12. ABC's Good Morning America briefly touched on it in a news brief totaling less than one minute on February 13.
In that segment, ABC's Mary Bruce focused only on the public disagreement between Republican Chairman Richard Burr and Democratic Ranking Member Mark Warner. She failed to acknowledge NBC's reporting that other Democrats on the Committee had agreed with Burr's finding that thus far, they had found no direct evidence of collusion.
Fentanyl deaths from 'Mexican oxy' pills hit Arizona hard
AP- Aaron Francisco Chavez swallowed at least one of the sky blue pills at a Halloween party before falling asleep forever.
He became yet another victim killed by a flood of illicit fentanyl smuggled from Mexico into the Southwest — a profitable new business for drug gangs that has pushed the synthetic opioid to the top spot for fatal U.S. overdoses.
Three others at the party in Tucson also took the pills nicknamed "Mexican oxy" and police flagged down by partygoers saved them by administering naloxone overdose reversal medication. But the treatment came too late for Chavez, who died at age 19.
The four thought they were taking oxycodone, a much less powerful opioid, investigators believe. The death of Chavez and many others, officials said, illustrate how Arizona and other southwestern states bordering Mexico have become a hot spot in the nation's fentanyl crisis. Fentanyl deaths tripled in Arizona alone from 2015 through 2017.
"It's the worst I've seen in 30 years, this toll that it's taken on families," said Doug Coleman, the U.S. Drug Enforcement Administration special agent in charge of Arizona. "The crack (cocaine) crisis was not as bad."
With plenty of pills and powder sold locally out of the arriving fentanyl shipments that are also distributed around the U.S., the drug that has surpassed heroin for overdose deaths has touched all Arizona demographic groups. Chavez' family says he was working at a restaurant as a prep cook with dreams of becoming a chef and trying to turn his life around after serving prison time for a robbery conviction.
'Claws, Teeth Seemed To Stay': Travis Kauffman Describes Fighting Mountain Lion In Attack
CBS – Weeks after surviving a mountain lion attack, the runner who killed the lion with his bare hands, was finally ready to talk about it. Thursday, Travis Kauffman addressed a throng of reporters from across the country.
Weeks after surviving a mountain lion attack, the runner who killed the lion with his bare hands, was finally ready to talk about it. Thursday, Travis Kauffman addressed a throng of reporters from across the country.
"It wasn't like getting attacked by a mountain lion so that was easier than that," He said.
He laughed about some of the questions he had to answer earlier in the day.
"Some of them were a little crazy like, what kind of running shoe I wore, or what the cat's breath smelled like. Just stuff like that – If I wanted to have the cat mounted. I was like, 'no, not especially'."
The headlines have made national and international news. There was even someone who came forward claiming it was him who killed the lion. This, especially, gave Kauffman a good chuckle.
Tulsi Gabbard presents bill to stop Trump from pulling out of INF treaty
RT – Democratic presidential candidate Tulsi Gabbard has introduced a bill to Congress which would prevent President Donald Trump from withdrawing the US from the Intermediate-Range Nuclear Forces Treaty (INF).
Economy & Business
Chinese protest in Madrid against mass bank account freeze
AFP – Hundreds of Chinese citizens staged a rare protest Friday at an office of Spain's BBVA bank in Madrid, angrily denouncing that their personal accounts had been frozen without prior warning.
Waving Chinese and Spanish flags, the protesters shouted "racist BBVA" and "we want justice," carrying banners reading "stop banking racism."
Contacted by AFP, BBVA, the second biggest bank in Spain, was not able to detail how many clients had been affected.
In a statement, it said it had frozen accounts to comply with measures to fight money-laundering, adding it was working to resolve the problem.
Protesters said other banks had also frozen accounts of citizens of Chinese origin recently, but to a lesser extent than BBVA.
All banks are asking the customers documents detailing their tax situation and income before they re-open the accounts.
Energy & Environment
Science & Technology
Tech Industry Can't Say 5G is Safe. FCC is Being Investigated for Collusion for 5G Legislation. Verizon Starts "Let's 5G" Campaign and Petition Anyway
Activist Post – Seriously – The Telecom Industry can't even say that 5G is safe. The Federal Communications Commission (FCC) is supposed to regulate the Telecom Industry and protect the public from being harmed.  Yet they are being investigated for collusion regarding federal legislation which basically eliminated local input, control, and environmental review of harmful 5G small cell towers and infrastructure. Other federal legislation was already introduced to overturn this legislation.
Opposition to 5G is increasing every single day and from a variety of sources including:
consumer organizations 1, 2
doctors and scientists 1, 2, 3
environmental groups and activists 1, 2, 3
elected officials 1, 2
people in the U.S. 1, 2, 3, 4, 5 and all over the world 1, 2.
Verizon started a "Let's 5G" campaign anyway.  If you're a Verizon customer, you may have even received an email about it from the "Let's 5G" Action Team: team@lets5g.com
An article from pro-tech website, Fierce Wireless provides more yucky details as to why to "Let's NOT 5G":
Verizon kicked off an initiative that aims to pressure local and state lawmakers to remove or ease restrictions that could delay the deployment of 5G equipment. The nation's largest carrier is asking individuals to contact local representatives and voice their support for the "immediate rollout of 5G wireless service in our community."
The effort, which is called "Let's 5G," is being positioned as a platform for customers to learn more about what 5G can deliver, but it's primarily an advocacy effort intended to drum up local support for the installation of new equipment in communities around the country.
[…]
The digital advocacy effort follows the same model that's been used for decades by groups dedicated to environmental protection, consumer privacy and various issues of importance to nonprofits and other organizations from the full political spectrum. What makes this effort different is that it's being led by one of the country's most powerful corporations with a massive budget for lobbying lawmakers on its behalf.
[…]
Beyond the health concerns, many municipalities want to maintain control over the character and general aesthetic of equipment that's attached to utility poles and street lamps. The FCC has been decidedly in favor of wireless carriers on this point, issuing rules that update environmental review procedures and historic preservation rules to exclude small cells, which will comprise the bulk of 5G infrastructure.
[…]
Carriers like Verizon are trying to sidestep local control because they don't want to pay to use the right of way or follow local law, according to Michael Mayta, CIO for the City of Wichita, Kansas. "What happens when I need to accommodate literally thousands of small cells for AT&T, T-Mobile, Cox, Verizon, Sprint, Comcast and any other third party who might want to get into this space?" Mayta wrote in an email.
This is now beyond brazenly ridiculous with 5G and pretty much all new technology including the Internet of Things (IoT), "Smart Cities," Utility "Smart" Meters, Artificial Intelligence (AI), Automated Vehicles, and everything else tech related 1, 2 , 3, 4, 5, 6, 7
Unfortunately, the new Attorney General is a former tech lawyer.  So it's hard to say if this will get worse before it gets better.
Health
What's the Difference Between Cacao and Cocoa?
Care2 – When it comes time to indulge in a chocolate treat, the possibilities are endless. Some people enjoy a cozy mug of rich hot cocoa; others are more drawn to warm and gooey lava cakes. The purists among us prefer to bite right into the bar. But do you know what makes your chocolate taste like chocolate?
If you answered "cocoa" you're right—sort of.
Skim the nutritional information on the back of your favorite chocolate sweet, and you'll almost certainly find "cocoa" listed somewhere near the top, after all. However, cocoa and chocolate are not the same thing, but they do both originate from the cacao bean
CACAO'S NUTRITIONAL BENEFITS
Cacao in its pure form offers a host of impressive nutritional benefits. Cacao is a high source of antioxidants (with 20 times the amount of antioxidants found in blueberries). It's also extremely rich in magnesium, which is informally known as the anti-stress and relaxation mineral.
Cacao contains epicatechin, a flavonoid that has been demonstrated to boost cognitive performance and mood.
Cacao also lowers insulin resistance, improves cardiovascular health and contains serotonin, a neurotransmitter which activates the pleasure center in our brains.
COCOA'S NUTRITIONAL BENEFITS
Just like cacao, cocoa is a source of magnesium and antioxidants—but the real difference between the two nutritionally is that cocoa, being a processed ingredient, undergoes changes on a molecular level when it's being transformed from cacao to cocoa.
True, cacao offers about four times the amount of antioxidants that cocoa does, but that doesn't mean you should avoid cocoa. It just means that you're not getting quite the same amount of benefits as you would with cacao.
CAN YOU USE CACAO AND COCOA SYNONYMOUSLY IN RECIPES?
The answer here is no. Because the two ingredients are processed so differently, if you try swapping in cacao powder for cocoa powder in your favorite recipe, your end product is going to turn out with a different consistency and taste.