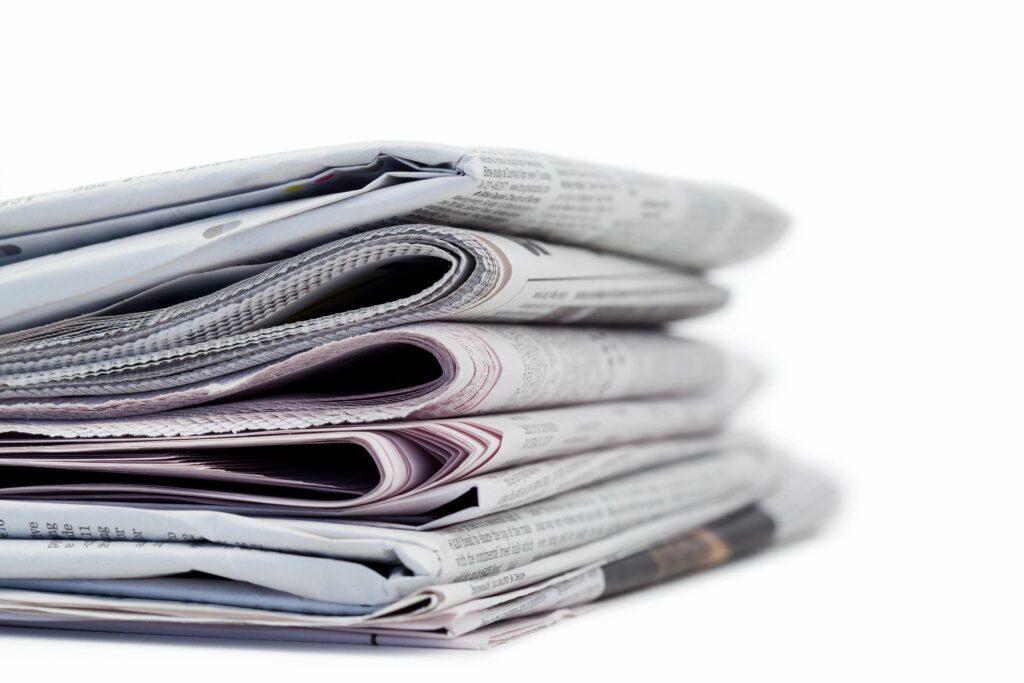 World News
Al Jazeera – The United States has urged the Indian government to resolve its differences with the farmers over agriculture laws through dialogue, saying that peaceful protests and unhindered access to internet are a "hallmark of any thriving democracy".
Tens of thousands of farmers have been hunkering down at the Indian capital's fringes to demand the repeal of laws they say will leave them poorer and at the mercy of corporations.
Breitbart – Swedish climate activist Greta Thunberg drew the ire of police prosecutors in India on Thursday after she used social media to offer running commentary and advice on violent protests by the country's farmers.
Breitbart – Demark is preparing to introduce coronavirus vaccine passports to open up overseas travel by the end of the month, in what is claimed to be the first governmental immunity certification in the world.
The Danish Acting Minister of Finance Morten Bødskov announced on Wednesday that by the end of February, vaccinated Danes will be able to print a certificate from the government website. A digital version, likely a mobile phone app which could be scanned at airports, will be available in the next three to four months, the minister said.
CNN – The United States Navy sent a guided-missile destroyer through the Taiwan Strait on Thursday, the first time a US warship has gone through the waterway that separates China and Taiwan during the Biden administration.
The Japan-based USS John S McCain made the routine transit in accordance with international law, Lt. Joe Keiley, a spokesperson for the US Navy's 7th Fleet, said in a statement.
"The ship's transit through the Taiwan Strait demonstrates the US commitment to a free and open Indo-Pacific. The United States military will continue to fly, sail and operate anywhere international law allows," Keiley said.
Buzzfeed – The Canadian government on Wednesday labeled the violent far-right Proud Boys group, whose members were among those who stormed the US Capitol last month, and two other extremist movements "terrorist" organizations.
Public Safety Minister Bill Blair made the announcement, saying the threat of "ideologically motivated violent extremism has been identified as the most significant threat to domestic security in Canada."
Global Research – On Wednesday, a 16-judge International Court of Justice (ICJ) panel agreed to hear Iran's case against illegally imposed US sanctions — supported by its imperial partners.
Submitted to the Court in 2018, Iran accused the Trump regime of breaching the 1955 US-Iran Treaty of Amity, Economic Relations, and Consular Rights by imposing unlawful sanctions.
Iranian Foreign Minister Zarif applauded the court's decision, tweeting:
"The @CIJ_ICJ just dismissed all US preliminary objections in the case brought by Iran over unlawful US sanctions."
"Another legal victory for Iran following 3 Oct. '18 Order."
"Iran has always fully respected int'l law."
"High time for the US to live up to 𝙞𝙩𝙨 int'l obligations."
U.S. News, Politics & Government
Breitbart – A school in Los Angeles was spotted on Wednesday allowing children onto campus despite ongoing coronavirus closures. The reason: they were there to film a television show, not to attend classes.
CNN – he House will vote Thursday on a measure to remove Republican Rep. Marjorie Taylor Greene from her committee assignments, a decisive step that comes in the wake of recently unearthed incendiary and violent past statements from the congresswoman that have triggered widespread backlash from Democrats and divided congressional Republicans.
House Democrats, who control the chamber, set up the vote after first attempting to pressure Republicans to strip the Georgia Republican of committee assignments on their own. House Republicans have not taken that action, however, and House GOP leader Kevin McCarthy on Wednesday released a statement calling the push by Democrats to take away the congresswoman's committee assignments a "partisan power grab."
The measure the House will take up calls for Greene to be removed from the House Education and Labor Committee and the Budget Committee "in light of conduct she has exhibited."
NBC – The Biden White House is considering sending masks directly to American households, according to three people familiar with the discussions, an action the Trump administration explored but scrapped.
The Covid-19 Response Team is evaluating the logistics of mailing out millions of face coverings, but no decision has been made, and the proposal hasn't yet reached President Joe Biden for final approval, a White House official said.
The idea has been raised in several meetings among Biden's top health experts in recent days, particularly as Biden continues to urge Americans to use masks as a primary defense against the spread of the coronavirus.
Biden has asked all Americans to wear masks for the first 100 days of his term, and he has signed several executive actions that mandate wearing face coverings on federal property and aboard public transit, moves President Donald Trump never enacted.
Breitbart – The Biden scandals didn't disappear when Joe Biden entered the Oval Office, as I wrote in this op-ed for The Washington Times:
A president takes office amidst charges of family corruption and shady business dealings with a country connected to interfering in the very election that put him in the White House. Sound familiar?
The false narrative that Democrats concocted to hobble the Trump administration four years ago is now the real deal with Joe Biden and his family. And unlike President Trump, who faced unprecedented institutional resistance and Deep State resistance, President Biden can likely count on the Justice Department and the media to allow him to escape meaningful scrutiny.
Judicial Watch recently started a petition at Change.org asking the Department of Justice immediately to appoint a special counsel to investigate Biden family dealings in China, Ukraine and other countries. There is substantial evidence, from documents and witness statements, that the Biden family, including President Joe Biden, may have been involved in criminal activity with foreign entities tied to Ukraine and China. In just a few days the petition has garnered nearly 200,000 signatures. 
Judicial Watch uncovered documents that show even as far back as the Obama administration Russia-linked media in Ukraine were "trolling" Joe Biden over "his son's business." Mr. Biden's son Hunter has acknowledged that he is the target of an FBI criminal investigation. Any investigation should involve alleged money laundering, influence peddling and tax violations among other shady activities.
A special counsel is required because the Justice Department and its FBI are conflicted in investigating any matters that could implicate the president and/or his immediate family in criminal activity. As Republican Sen. Tom Cotton of Arkansas said recently, "if there were ever circumstances that create a conflict of interest and call for a special counsel, that's here." Justice Department regulations that were abused to appoint a special counsel to harass then-President Trump actually do fairly apply to the Biden situation. A special counsel is required by Justice regulations when:
(a) That investigation or prosecution of that person or matter by a United States Attorney's Office or litigating Division of the Department of Justice would present a conflict of interest for the Department or other extraordinary circumstances; and
(b) That under the circumstances, it would be in the public interest to appoint an outside Special Counsel to assume responsibility for the matter.
The matter is urgent. Americans just learned that communist China was actively involved in the 2020 presidential election. Director of National Intelligence John Ratcliffe, in a letter transmitted to Congress, concluded that "based on all available sources of intelligence, with definitions consistently applied, and reached independent of political considerations or undue pressure — that the People's Republic of China sought to influence the 2020 U.S. federal elections."
Gateway Pundit – Antifa-Insurgence leader John Earl Sullivan was arrested in Utah after the US Capitol riots.
As reported previously Antifa protester John Sullivan was caught on video posing as a Trump supporter during the rioting at the US Capitol on January 6th.
Footage obtained by the Gateway Pundit from militant Black Lives Matter and Antifa activist John Sullivan's Discord server shows the so-called "civil rights activist" reveling inside the U.S. Capitol on Jan 6 as he damaged federal property.
Footage obtained by the Gateway Pundit from militant Black Lives Matter and Antifa activist John Sullivan's Discord server shows the so-called "civil rights activist" reveling inside the U.S. Capitol on Jan 6 as he damaged federal property.
Sullivan also organized an Antifa-Insurgence rally on January 6th at the Washington Monument at 11 AM before they stormed the US Capitol.
The mainstream media refuses to report these facts.
Mises Wire – Former president Donald Trump has been impeached for "incitement to insurrection." The House Democrats' claim is that Trump made an inflammatory speech which—a week later—led to the Capitol riot of January 6.
The Senate is now considering whether or not to convict Trump of this "crime."
I put "crime" in scare quotes for a couple of reasons.
The first reason is that the impeachment proceedings aren't a criminal trial, so even conviction wouldn't establish guilt the way an actual criminal court might. Contrary to what much of the public thinks, and what the media is happy to imply, impeachment is properly understood as strictly a political process that does nothing more than remove a person from office. 
Moreover, it's already clear that if Trump were being tried in an actual criminal court, it is extremely unlikely a prosecutor could get a conviction. Trump's alleged incitement doesn't meet the legal requirements for such a charge as set out by the US Supreme Court back in 1969. An incitement conviction would require prosecutors to show there was an imminent threat of violence from the inflammatory remarks. Clearly, the Capitol riot, occurring a week later, was not "imminent," and in a criminal case, it would be nearly impossible to prove this was directly connected to a political speech made days earlier.
The second reason "crime" needs to be in scare quotes is because incitement isn't a real crime at all. It assumes that the person committing the "incitement" is simply passing down orders to blank-slate automatons who then turn around and do whatever their "leader" says.
In fact, the only people guilty of rioting are the rioters.
Rothbard spelled this out several times.
For instance, in an essay written for a small newspaper in the late 1960s, Rothbard explains the problem with claiming incitement is a real crime:
Suppose that Mr. A tells Mr. B: "Go out and shoot the mayor." Suppose, then, that Mr. B, pondering this suggestion, decides it's a darn good idea and goes out and shoots the mayor. Now obviously B is responsible for the shooting. But in what sense can A be held responsible? A did not do the shooting, and didn't take part, we will assume, in any of the planning or executing of the act itself. The very fact that he made that suggestion cannot really mean that A should be held responsible. For does not B have free will? Is he not a free agent? And if he is, then B and B alone is responsible for the shooting.
If we attribute any responsibility at all to A, we have fallen into the trap of determinism. We are then assuming that B has no will of his own, that he is then only a tool in some way manipulated by A.
Now, if Person A participated in the planning of a riot or a murder, then Person A is guilty of conspiracy, not incitement. But Person A is not guilty of anything for have merely suggested to Person B that he shoot the mayor. Person B, after all, is responsible for his own actions.
Rothbard continues:
[I]f the will is free, then no man is determined by another; then just because somebody shouts "burn, baby, burn," no one hearing this advice is thereby compelled or determined to go and carry the suggestion out. Anybody who does carry out the advice is responsible for his own actions, and solely responsible. Therefore, the "inciter" cannot be held in any way responsible. In the nature of man and morality, there is no such crime as "incitement to riot," and therefore the very concept of such a "crime" should be stricken from the statute books.
Finally, Rothbard notes that incitement laws are also damaging because they are a direct attack on the natural right to free speech:
Cracking down on "incitement to riot," then, is simply and purely cracking down on one's natural and crucial right to freedom of speech. Speech is not a crime. And hence the injustice, not only of the crime of incitement, but also of such other "crimes" as "criminal sedition" (sharp criticism of the government), or "conspiracy to advocate overthrow of the government"—in other words, planning someday to exercise one's basic and natural right to freedom of speech and advocacy.
A decade later, Rothbard emphasized the importance of rejecting the notion of incitement as a crime in his book For a New Liberty. Under the section titled "Freedom of Speech," he writes:
What, for example, of "incitement to riot," in which the speaker is held guilty of a crime for whipping up a mob, which then riots and commits various actions and crimes against person and property? In our view, "incitement" can only be considered a crime if we deny every man's freedom of will and of choice, and assume that if A tells B and C: "You and him go ahead and riot!" that somehow B and C are then helplessly determined to proceed and commit the wrongful act. But the libertarian, who believes in freedom of the will, must insist that while it might be immoral or unfortunate for A to advocate a riot, that this is strictly in the realm of advocacy and should not be subject to legal penalty.
Economy & Business
Fox – Retailer Kroger announced on Monday that it would permanently close two of its Southern California stores due to what it says is a direct result of a city mandate that requires an extra $4 of "hero pay" for essential workers.
A spokesperson for the grocery company told FOX Business on Tuesday that Long Beach's City Council's "misguided action" in passing an ordinance mandating Extra Pay had overstepped "the traditional bargaining process" and "only applies to some, but not all, grocery workers in the city."
"The irreparable harm that will come to employees and local citizens is a direct result of the City of Long Beach's attempt to pick winners and losers, is deeply unfortunate," they said. "We are truly saddened that our associates and customers will ultimately be the real victims of the city council's actions."
The Ralphs store at 3380 N. Los Coyotes Diagonal and Food 4 Less store located at 2185 E. South Street are both set to shut down on April 17, 2021.
The Long Beach City Council — backed by Democratic Mayor Robert Garcia — gave approval to the "hero pay" law in January.
Science & Technology
LiveScience – Scientists have uncovered some of its basic chemical properties for the first time.
Scientists have successfully studied einsteinium — one of the most elusive and heaviest elements on the periodic table — for the first time in decades. The achievement brings chemists closer to discovering the so-called "island of stability," where some of the heftiest and shortest-lived elements are thought to reside.
The U.S. Department of Energy first discovered einsteinium in 1952 in the fall-out of the first hydrogen bomb test. The element does not occur naturally on Earth and can only be produced in microscopic quantities using specialized nuclear reactors. It is also hard to separate from other elements, is highly radioactive and rapidly decays, making it extremely difficult to study.
Researchers from the Lawrence Berkeley National Laboratory (Berkeley Lab) at the University of California, recently created a 233-nanogram sample of pure einsteinium and carried out the first experiments on the element since the 1970s. In doing so they were able to uncover some of the element's fundamental chemical properties for the first time.