Today's News: December 13, 2018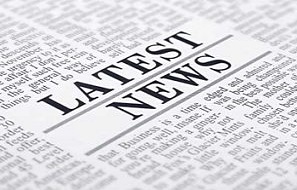 World News

'What about sterile surgery?': Woman in shock after medics use duct tape to bandage her mother
RT – The operation was serious and Anna felt relieved when her mother was moved from Intensive Care. But all that ended when the caring daughter found duct tape fixing her mom's bandages. The ensuing scandal saw the head doctor sacked.
Although Anna, from Blagoveshchensk in Russia's Far East, knew that her 63-year-old mother's operation went well and that she was transferred from Intensive Care. But there was no way she could have predicted that a routine visit to her mom's ward at the city's clinical hospital would end in such drama.
When Anna examined her mom, she was stunned to see that "the stitches were well-tended, but the bandages were attached to the body with duct tape instead of special medical adhesive plasters."
"How is that even possible in a surgery department where people are recovering after surgeries? How about sterility?" she asked.
Duct tape is a great invention, which can be successfully applied in many areas of life. But some, including Anna, fear using it in a medical setting could lead to severe consequences and increases in the risk of wounds getting infected.
Naturally, Anna shared her thoughts with a male nurse but he rebuffed her, saying that the surgery department simply ran out of sterile plasters.
Concerned with the wellbeing of her mom and other patients, Anna went straight to the media and her story was quick to make waves.

West Bank shootings kill three Palestinians, two Israelis
Al Jazeera – Israeli forces kill three Palestinian 'suspects', followed by drive-by shooting in which two Israelis are killed.

Sri Lanka's Supreme Court overturns sacking of parliament
Al Jazeera – In landmark ruling, top court says President Maithripala Sirisena's dissolution of parliament is unconstitutional.

North and South Korea to hold rail reconnection ceremony
Al Jazeera – The largely symbolic event will take place on December 26 at the Pyongyang-controlled Panmun station, Seoul says.

'Yellow Vest' Protests Spreading to Other Countries as Citizens Rise Up Against Corrupt Gov't
The Free Thought Project – Paris, France — A grassroots movement made up of citizens who have become fed up with the political establishment in France has been growing since early November and it has come to a head this month. The movement, known as "gilets jaunes" or "yellow vests" began as an anti-tax protest but has since merged folks from the left and the right into a much broader anti-government movement. The movement has become so large that political experts are now calling it a "new revolution."
French citizens have used the yellow vests that their government requires they carry in their vehicles as a symbol of this protest. As the Guardian points out, unlike previous French protest movements, it sprang up online through petitions and was organised by ordinary working people posting videos on social media, without a set leader, trade union or political party behind it.
The protest was so successful that last week, French Prime Minister Edouard Philippe announced a six-month suspension of the fuel tax which triggered the unrest.

U.S. News, Politics & Government

Nolte: Trump Cancels White House Christmas Party for Fake News Media
Breitbart – President Trump canceled the decades-old tradition of the White House hosting a Christmas party for the media, reports Fox News.
"President Trump has canceled the White House holiday party for the media, making the decades-old tradition a victim of his increasingly contentious relationship with major news organizations," Fox reports.
"The annual Christmas-season gathering was a significant perk for those covering the White House, as well as other Washington reporters, anchors and commentators, and New York media executives would regularly fly in for the occasion," Fox adds.

NJ State Police to launch Nazi-style door-to-door gun magazine confiscation campaign… at gunpoint, of course… NJ declares WAR on its own residents
NaturalNews – A New Jersey law that makes it a felony to possess a gun magazine capable of holding over 10 rounds of ammunition is now active. This wildly unconstitutional law instantly criminalizes hundreds of thousands of New Jersey citizens who legally acquired normal capacity firearms magazines — which include 17-round pistol magazines and 30-round rifle magazines — as tools of self-defense against the very same violent criminals that are protected by the Democrats who passed the gun magazine ban.
Now, the New Jersey State Police have told Breitbart News they won't rule out "house-to-house enforcement" of the new magazine ban, meaning they plan to conduct house-to-house arrests and gun magazine confiscations. These Nazi-style anti-gun operations will, of course, be carried out at gunpoint, further underscoring the entire purpose of the Second Amendment and the need for citizens to arm themselves with 30-round magazines to defend against government tyranny.
"Breitbart News contacted New Jersey State Police on Monday to ask how they planned to enforce the newly enacted ban," reports Breitbart.com. "The NJ State Police refused to rule out house-to-house checks. Rather, they responded: 'We do not discuss enforcement strategies.'"

Start prepping! Electric grid 'prime target' of terrorists, 'profound threat,' says council
Washington Examiner – In a new report that warns that the electric grid is the "prime target" of terrorists, Americans are being urged prepare for the up to six months without electricity, transportation, fuel, money, and healthcare.
"People no longer keep enough essentials within their homes, reducing their ability to sustain themselves during an extended, prolonged outage. We need to improve individual preparedness," said a just-published report to President Trump.
"There needs to be more individual accountability for preparedness," adds the report, "Surviving a Catastrophic Power Outage," from the President's National Infrastructure Advisory Council and published by the Department of Homeland Security.

How School Districts Weaponize Child Protection Services Against Uncooperative Parents
Activist Post – An investigative report by The Hechinger Report and HuffPost released last month revealed that schools are increasingly using child protective services as a "weapon" against parents. It said:
Fed up with what they see as obstinate parents who don't agree to special education services for their child, or disruptive kids who make learning difficult, schools sometimes use the threat of a child-protection investigation to strong-arm parents into complying with the school's wishes or transferring their children to a new school. That approach is not only improper, but it can be devastating for families, even if the allegations are ultimately determined to be unfounded.
For parents who are unhappy with their child's school and decide to withdraw their child for homeschooling, threats of child welfare investigations can sometimes turn to actions. In Massachusetts, a mother is reportedly suing the Worcester Public Schools after school officials called the Massachusetts Department of Children and Families (DCF) on her for alleged "educational neglect," even though the mother contends that she dutifully filed her homeschooling paperwork for her eight-year-old son mid-year.
Brian Huskie, a public high school teacher and homeschooling father in New York, noted a similar case last year with one of his students. Dissatisfied with the school, the parents decided to remove their daughter from the district, filed the necessary homeschooling paperwork, and were soon visited by child protective services investigating "educational neglect." Huskie detailed the incident on his blog, writing that the school made a "decision to weaponize CPS against a district family."
Parents who push back against a district's recommendations or withdraw their child from school for homeschooling are often trying to ensure their child's well-being. Questioning various educational interventions and examining alternatives is part of a parent's job. They should be praised for looking out for their child's best interest, while schools should be sure that they use social services agencies to investigate serious claims of abuse and neglect—not just district snubs or paperwork quarrels.
If, as Chomsky suggests, many of us have grown acquiescent to power due to our successful schooling, it can be hard to challenge authority. It can be even harder when that authority is strengthened by government force and when we may not have the resources to fight it.
Supporting parents, broadening their education choices, and respecting their decisions are crucial steps in liberating families and curbing government coercion.

Trump: 'I never directed Michael Cohen to break the law'
BBC – The US president says Michael Cohen was "supposed to know the law" and was trying to embarrass him.
Russian Maria Butina pleads guilty in case to forge Kremlin bond with U.S. conservatives – The Washington Post – A Russian gun rights activist pleaded guilty Thursday to conspiring with a senior Russian official to infiltrate the conservative movement in the United States as an agent for the Kremlin from 2015 until her arrest in July.
Maria Butina, 30, became the first Russian national convicted of seeking to influence U.S. policy in the run-up and through the 2016 election as a foreign agent, agreeing to cooperate in a plea deal with U.S. investigators in exchange for less prison time.

Trump: 'Mexico Is Paying for the Wall' in New Trade Agreement
Newsmax – President Donald Trump on Thursday claimed that Mexico will pay for his proposed wall on the southwest border because the money saved in a new trade deal will cover the costs.
"I often stated, 'One way or the other, Mexico is going to pay for the Wall,'" Trump wrote on Twitter. "This has never changed. Our new deal with Mexico (and Canada), the USMCA, is so much better than the old, very costly & anti-USA NAFTA deal, that just by the money we save, MEXICO IS PAYING FOR THE WALL!"

Science & Technology

Nasa's Jupiter mission Juno reveals giant polar storms
BBC – Stunning images from Nasa's Jupiter "JunoCam" show huge, "endless storms" at the planet's poles.

State of California Wants to Tax Text Messages
Breitbart – The State of California may begin taxing text messages if a new proposal from state regulators is approved.
The San Jose Mercury News Mercury News reports that the California Public Utilities Commission is scheduled to vote on the proposal to add a surcharge to text messages next month.
The surcharge would reportedly be used to fund services to provide cell phone access to the poor — just as surcharges on land lines once did, Fortune magazine notes. As phone calls have declined, so have revenues.
Fortune adds (original link):
So California's PUC is exploring its options and, as texts share infrastructure with voice calls — even if the medium is different — it estimates it could raise $44.5 million a year with the change. Applied retroactively it could amount to a bill of more than $220 million for California consumers.
In response, the telecoms industry is filing complaints arguing that texting is an email-like "information service" and should be exempt from PPP.
The Federal Communications Commission is considering the issue on Wednesday. But Fortune notes that the tax may arrive too late to make a difference, as smartphone users are increasingly turning to services like WhatsApp and Snapchat as an alternative to text messages.

Health

Olive wine can be used to reduce oxidative stress
NaturalNews – Olive wine, a byproduct of olive mill wastewater, contains plenty of antioxidants that make it a potentially good treatment for diseases caused by oxidative stress, according to one study. Apart from increasing the number of options available for people suffering from oxidative damage-induced conditions, the findings also promise a brilliant way to solve the problem of disposing olive mill wastewater.
Olive oil is one of the best sources of healthy fatty acids. Being a good source of oleic acid, a monounsaturated fatty acid, it supports healthy heart and brain functions. It is one of the main reasons the Mediterranean diet, which is recommended for people at risk of cardiovascular disease, is considered one of the healthiest in the world.
A study published in the journal Pharmaceutical Biology sought to provide an answer by assessing and determining the antioxidant activity of olive wine fermented from olive mill wastewater. The researchers used spectrophotometry to determine the antioxidant activity of the wine's phenols and flavonoids. They then administered different doses of the wine on aged mice for 30 days and evaluated their effects on oxidative stress in the animals.
Analysis showed that the phenols and flavonoids in the wine could scavenge free radicals, resulting in decreases in oxidative stress indicators in the mice's plasma and liver. In fact, the beneficial effects of the wine on the animals' liver were considered superior to those of vitamin E (gamma-tocopherol), a known powerful antioxidant.
Because of these findings, the researchers concluded that olive wine fermented from olive mill wastewater contains flavonoids and phenols with powerful effects against diseases caused by oxidative stress.

Factory Farmed Salmon Full of Disease and Hazardous Chemicals
Mercola – Salmon is the second most popular type of seafood in the U.S. (shrimp is the first), with just over 2 pounds consumed annually, per person.1 While many love its flavor, a key reason behind its popularity has to do with its perceived health benefits. As a rich source of beneficial animal-based omega-3 fats, salmon can, indeed, be a very healthy food choice.
However, it can also be among the worst food choices, and the difference lies in the details. While wild-caught Alaskan salmon is an example of good-for-you salmon, rich in healthy fats and low in pollutants, farm-raised salmon is not. Unfortunately, farm-raised makes up 75 percent of the salmon consumed worldwide, and its volume has increased nearly 1,000 percent from 1990 to 2015.2
Two Dumpsters Full of Rotting Salmon Discovered at Fish Farm
The video above, captured by Don Staniford of Scottish Salmon Watch, shows dead salmon rotting in dumpsters at two Scottish salmon farms, one owned by Marine Harvest and the other by Scottish Salmon Company.
"This is symptomatic of factory farming — it's the underbelly of battery factory salmon farming. Infectious diseases are rife in the industry and about a fifth of farmed salmon stock is dying. The fish in these tanks are not going to shops but they have been swimming alongside ones that are," Staniford said in a news release.3 "These fish are dying of horrible infections and diseases."
It's unclear how the fish in the video died, but salmon farms are required to store dead fish in a safe manner prior to disposal.4 How many farmed salmon are dying every year in Scotland?
According to Scottish Salmon Watch in a submission to the Scottish Parliament in March 2018, record levels of mortalities were uncovered in 2017 — 25,000 tons amounting to an estimated 15 million to 20 million farmed salmon, which is a mortality rate of 26.7 percent.5
The mortalities appear to be on the rise, increasing from 5,000 tons in 2002 to 10,000 tons in 2011. As for what's killing the fish, a laundry list of diseases was reported on Scottish salmon farms in 2017, including:6

If You Love Eating Guava, You'll Love the Benefits of Guava Leaf Tea, Too
Mercola – Guava is one of the most popular fruits grown around the world, with India being the global leader and Mexico coming in second. In the United States, Hawaii is the state with the highest production, with a total harvest of 1.7 million pounds in 2014 alone.
While the fruit is a popular snack around the world, did you know that you can benefit from the leaves as well? Guava leaves are known for their antioxidants and other constituents that can help boost your well-being, and the easiest way to achieve that is by making guava leaf tea.
Guava leaf tea is a beverage made by boiling the leaves in water, which helps release their nutrients. One of the traditional uses of this tea is for antidiabetic therapies,4 although other folk uses include helping relieve cough, rheumatism and mouth ulcers. The leaves can be utilized topically as well, depending on the illness.5
While oral tradition may provide insightful information, published scientific evidence from reputable journals is the best way to ascertain if guava leaves are actually good for you. In the next section, you can read about the different ways guava leaves can benefit your health.
Guava leaves and guava leaf tea have been studied extensively by various publications. This part of the plant has shown to be a nutrient powerhouse that can provide a wide array of health benefits. Some notable examples include helping:
• Lower blood sugar levels
• Eliminate the flu virus
"Guava tea shows promise to be efficacious for control of epidemic and pandemic influenza viruses including oseltamivir-resistant strains, and its broad target blockage makes it less likely to lead to emergence of viral resistance."
• Fight oxidative stress
• Lower cholesterol levels
"Many Japanese consumers have taken the commercially available tea and are likely to maintain good health. The consecutive ingestion of Guava Leaf Tea with every meal is expected to benefit prediabetic and diabetic patients as an alimentotherapy in both developed and developing countries."
• Suppress appetite
• Ease diarrhea
• Manage inflammation
• Manage dengue fever
• Lower the risk of cancer
• Relieve symptoms of menstruation
• Boost cardiovascular system
• Kill drug-resistant bacteria
Guava tea does not contain caffeine, so people who are allergic or sensitive to this substance can enjoy the tea without any side effects.29 Real "teas" that contain caffeine are those that are made from the Camellia sinensis plant.